Tonight: Inflation Week is off to a fine start. Plus: Xi Jinping is back in the US for the first time in six years. Let's get into it.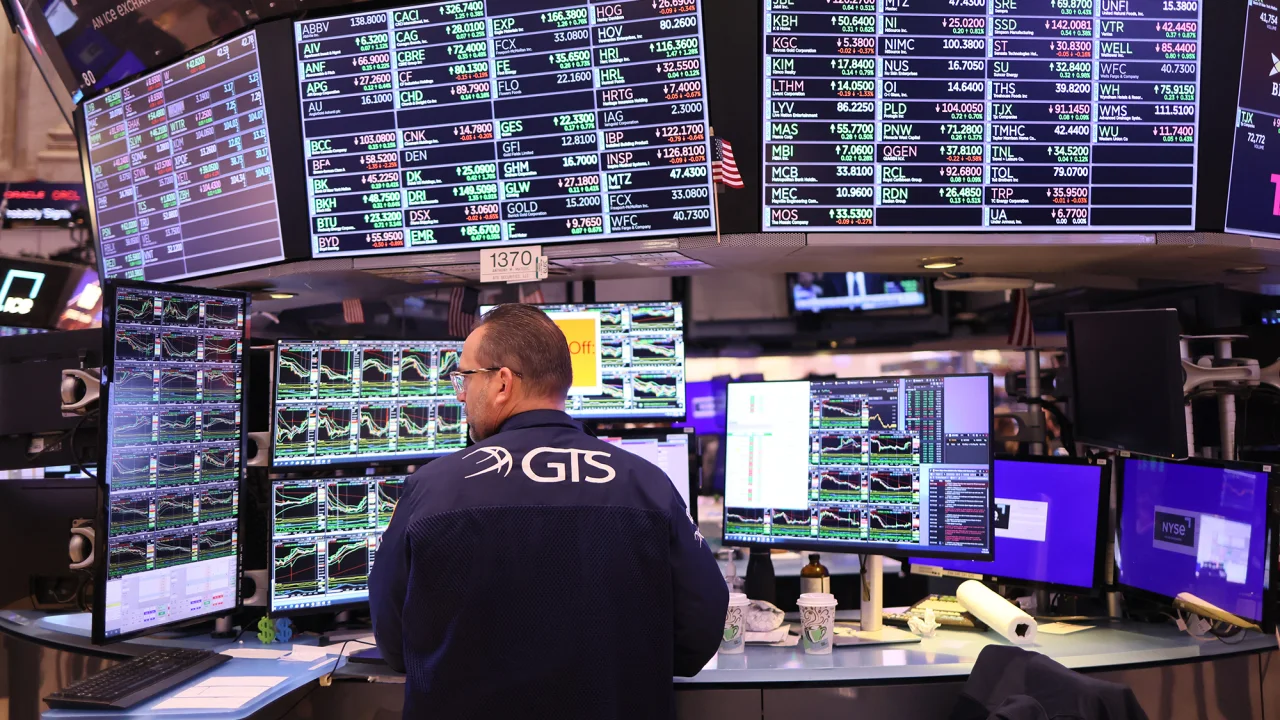 In a world with a lot of gloom, I relish a day like today when the economy delivers some USDA-certified Grade-A Good News. 
The big thing: Inflation cooled even more than expected in October — a sign that relief is on the way for consumers. 
The Consumer Price Index, one of the primary ways economists track price movements, rose at an annualized rate of 3.2% in October. That's the lowest rate in two-and-a-half years, and down from 3.7% in September. (By annualized rate, we just mean it's measured over the 12 months from October '22 to October '23.) On a month-to-month basis, prices stayed the same. 
Part of that decline can be chalked up to a drop in energy prices. Oil prices are on the verge of a bear market, down nearly 20% from September highs (more good news for consumers). If you take out volatile food and energy prices, core inflation was up 4% for the year — also better than analysts expected. 
Some more positive tidbits:
Shelter prices, which measure rental leases and the implicit rental value of owner-occupied properties, increased at 0.3% for the month, down considerably from the 0.6% spike in September.

Annual food inflation was 3.3%, the lowest since June 2021.
Why it matters
The better-than-expected inflation reading signals to the Federal Reserve that its interest-rate hikes are working their way through the economy, taking it from a boil to a simmer.
The central bank's goal of 2% inflation, which felt miles away last year, is now in spitting distance. Wall Street loves that, because high interest rates eat into corporate profits, and investors are ready to get back an era of easy money (or, at least, easier money).
The Dow shot up about 500 points, or 1.5%. The S&P 500 and Nasdaq both had their best day since April.
There's more work to do...
As my colleague Alicia Wallace writes, there's some sobering side dishes accompanying the platter of good news. 
"Inflation can be fast and slowing," said Michael Pugliese, a senior economist at Wells Fargo. "A car could be going 100 miles per hour and then go to 80. It's slowing down, but it's still going fast."
That means the Fed can't unfurl its Mission Accomplished banner yet.
In the meantime, Americans are living with the dual pressures of high prices and high interest rates. (See also: the housing market that's stuck in overdrive.)
Going about your daily life, you may not feel like inflation is getting better. That's because prices are not falling — they're just rising less quickly. And corporations have no incentive to lower prices now that we're all used to $7 coffees and $16 salads. (And by "we" I mostly mean fools like me who work in Manhattan.)  
High prices are taking a toll, as Americans are piling up record credit card debt and, increasingly, falling behind on their payments. The broader risk there is that once the American consumer is tapped out, the whole US economic engine will sputter. 
RELATED
Home Depot got fat on a pandemic-era DIY home reno boom. But things are leveling out now that people are, like, going out again and focusing on smaller-scale projects. 
The company earned $3.8 billion in the quarter that ended October 29, down 12% from a year earlier. Revenue fell 3% to $37.7 billion, though that was slightly better than $37.6 billion analysts had expected. 
Home Depot shares still managed to rally 6% on Tuesday as the company highlighted its strong sales around smaller home-improvement jobs, which represent a key part of its business.
When Xi Jinping last set foot in the United States, he got a warm reception by President Trump at his palm-tree-lined home at Mar-a-Lago. The two leaders bonded over the "most beautiful piece of chocolate cake" and a popular Chinese folk song serenaded by Trump's grandchildren.
This week, as Xi returns to the US for the first time in six years, the mood is a bit less sanguine. A lot has happened, after all, what with the bruising trade war that began under the Trump administration, followed by a global pandemic, a raging war in Eastern Europe, political feuding over Taiwan— all of which drove a wedge between the two countries. 
On Tuesday, Xi is set to meet with President Biden on the sidelines of the Asia-Pacific Economic Cooperation summit in San Fransisco.
The fact that Xi is even attending is remarkable on its own, my colleague Simone McCarthy writes. He and Biden haven't spoken in about year, and their staffs had to navigate all kinds of contentious diplomatic pitfalls to make it happen. 
Just don't expect any major breakthroughs.
Xi doesn't have nearly the same economic leverage he had six years ago. China's tightly managed economy is still struggling to emerge from its pandemic hole; its massive property market is in crisis; youth unemployment is at a record high. 
Biden comes to the meeting with a stronger economic wind at his back. But he has his own political and diplomatic challenges — wars in Ukraine and Gaza, a looming (potential) rematch with Trump, among other things. Any additional headaches with China are the last thing he wants right now.
"There's less incentive for them to try to go after each other and a bit more incentive for them to stabilize their relationship," said Yun Sun, director of the China Program at the Stimson Center think tank in Washington.
Bottom line
As my colleague Nectar Gan cleverly put it: The world's two largest economies look like a distrustful couple on the verge of divorce.
In American politics, being tough on China has become a rare point of bipartisan convergence. Beijing isn't our biggest fan, either, as Chinese officials have long questioned America's intentions and resented its influence. 
One meeting on the sidelines of a busy summit won't undo years of ossified resentments. But it's a start.  
Last updated November 14 at 7:00 PM ET