Good morning! In today's newsletter: Treasury yields are sky high, that's not good for stocks. Plus, Hawaii's largest power provider could be restructuring. 
US stock futures are pointing lower, as concerns about rising interest rates and China's economy continue to weigh on sentiment. Markets in Europe fell back in morning trade, and Asian indexes closed with losses. Hong Kong's Hang Seng slumped 2%.
▸ Forwarded this newsletter? Want global markets news and analysis from CNN Business reporters every morning? You can sign up here.
Why are Treasury yields so high and what does it mean?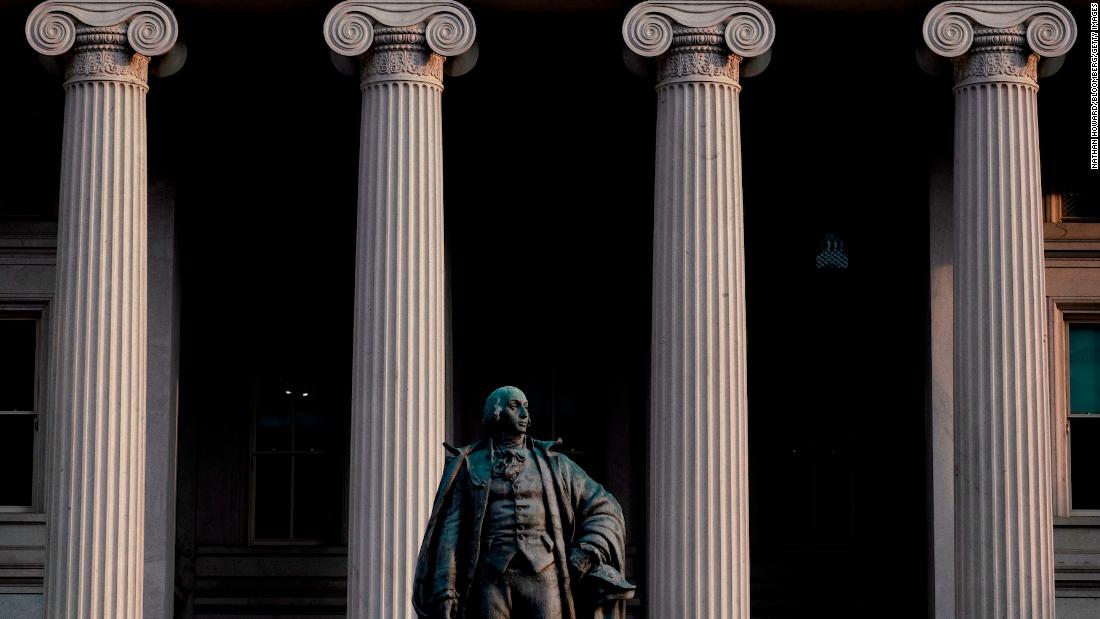 US Treasury rates are white hot. That's bad news for stocks and anyone planning to buy a home.

On Thursday, the yield on the US 30-year Treasury bond hit its highest since 2011 and the 10-year note notched its best return since October 2022. Bond yields go up as bond prices fall.

What's happening: The Federal Reserve has bumped up interest rates by more than 5 percentage points over the past year and a half to fight soaring inflation. 

As recently as a few weeks ago, Wall Street seemed almost certain that the Federal Reserve was just about finished with that rate-hike regimen — which many economists had assumed would plunge the US into recession.  

But a string of strong economic data has challenged those notions.

The US economy has been resilient: The Atlanta Fed has estimated a whopping 5.8% annualized third-quarter GDP growth rate, unemployment remains low and consumer spending is strong.

Fed officials are concerned that prices could continue to rise. At their July meeting, they said more interest rate hikes might be necessary soon, according to meeting minutes released this week.

What it means: Higher bond yields could mean bad news for stocks: Bonds compete with stocks for investors' dollars, and when yields go up, equities often go down.

That's because if bonds are yielding more than stocks, the bonds are generally more attractive. After all, Treasuries are backed by the US government. Stocks are not — and that makes them riskier. (Tech stocks often suffer most because those companies typically take on a lot of debt to fund their growth, leaving them particularly vulnerable to rising borrowing costs.)

Also, the US dollar tends to benefit when yields rise. When the dollar gets stronger, stocks generally suffer, said Adam Turnquist, chief technical strategist for LPL Financial. A stronger dollar can reduce the value of a company's foreign earnings and make US exports more expensive to consumers abroad, potentially hurting corporate profits and share prices.

For the American consumers who power the US economy, an elevated 10-year Treasury return means more costly car loans, credit card rates and even student debt. It also means more expensive mortgage rates. US mortgage rates this week hit their highest level in 21 years, and home affordability is now at its lowest level in several decades.

How bonds abroad could play a role: But this situation won't be unilaterally resolved by the US central bank. 

The EU and UK are dealing with high rates of inflation as well, and their central banks will likely continue to raise interest rates (UK 10-year yields recently reached a 15-year high). 

The Bank of Japan also recently announced it would allow the yield on its 10-year bond to increase a bit more. 

If international bond yields rise, the demand for US bonds may decrease, meaning the US may have to offer even higher yields to attract investors.

Still, whatever happens abroad, Turnquist said the key to bringing Treasury yields down will be a slower US economy.
Ford reveals 800 horsepower Mustang with $300,000 price tag
"We see it as kind of an underdog approach to take on Europe's racing elite, not just with the race car, but we wanted to bring that race vehicle to the street."
JIM BAUMBICK, VICE PRESIDENT FOR PRODUCT DEVELOPMENT, FORD 
Read more from CNN Business
Hawaiian Electric stock plummets as lawsuits mount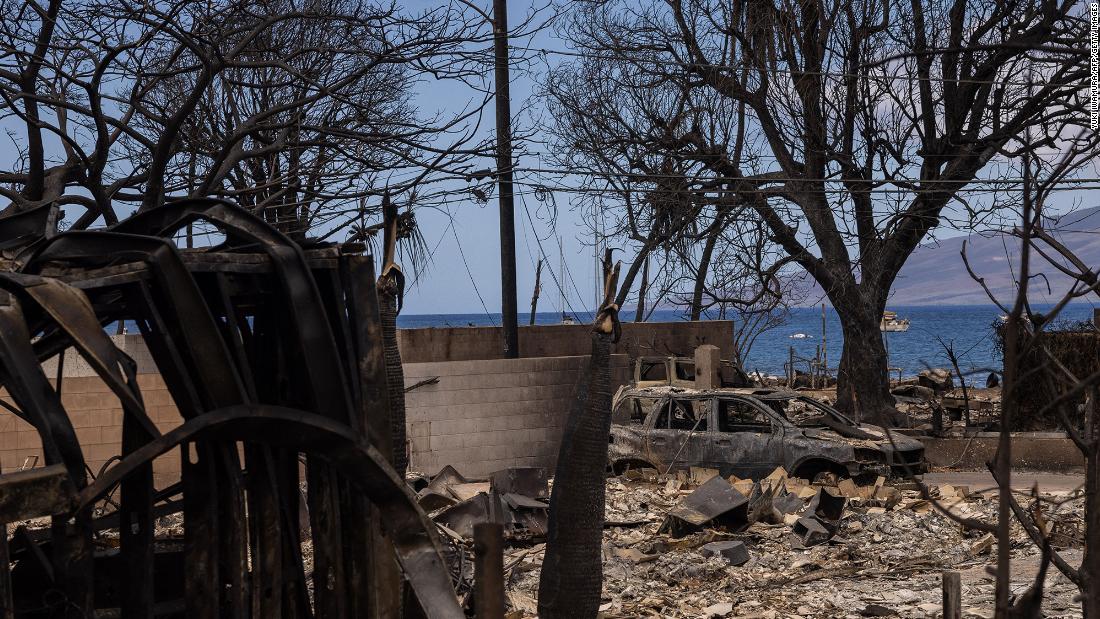 Shares of Hawaiian Electric Industries tumbled more than 15% on Thursday following a report that the largest power provider in Hawaii could be considering restructuring as it faces an onslaught of costly lawsuits for the role it may have played in Maui's devastating wildfires. 
The company's stock is down more than 71% so far this year.
Shares plummeted to 13-year lows on Monday after a class action suit was filed alleging that the wildfires ravaging Maui were caused by energized power lines that were knocked down by strong winds.
The suit alleges that Hawaiian Electric Industries "chose not to deenergize their power lines during the High Wind Watch and Red Flag Warning conditions for Maui before the Lahaina Fire started," despite knowing the risks of sparking a fire in those conditions.
At least two more lawsuits have been filed against the company for its alleged role in the fires that have killed at least 111 people on Maui and destroyed the town of Lahaina. That number is expected to rise, with as many as 1,000 people still missing.
On Thursday, The Wall Street Journal reported that the utility, which provides power to 95% of the state's residents, has been talking to companies that specialize in restructuring, implying that declaring bankruptcy could be considered as a solution to mounting legal expenses.
The report comes two days after S&P Global downgraded Hawaiian Electric and all of its subsidiaries to BB-.
A BB- rating is considered below investment grade — commonly known as "junk."
A company spokesperson told CNN on Thursday afternoon that HEI does not comment on pending litigation or its stock price.
Later Thursday, the spokesperson said that "like any company in this situation would do, and as we do in the normal course of business, we are seeking advice from experts — the goal is not to restructure the company but to endure as a financially strong utility that Maui and this state need."
Deere & Company and Estee Lauder report second quarter earnings before the bell. 
WHAT WE'RE READING AND WATCHING
▸ Starbucks manager wins new damages in 'fired for being White' case (CNN)
▸ How Montana performed a housing miracle (The Atlantic)
▸ China's Evergrande files for US bankruptcy protection (CNN)
▸ Blue Shield California ditches CVS for Amazon and other suppliers (CNN)
Taylor Swift's 'Eras' tour could break $2 billion in North American ticket sales alone
Taylor Swift is taking the US economy by storm, and she's padding her own coffers as well.
The tour could gross $2.2 billion in North American ticket sales alone, according to August survey data from research firm QuestionPro provided to CNN exclusively.
That unprecedented total represents primary ticket sales for the US shows that Swift just concluded in Los Angeles, plus a second North American leg coming next year, report my colleagues Krystal Hur and Bryan Mena. 
The average price of pre-sale and first sale ticket purchases was $455.78, and Swift has 68 shows total in North America. The survey did not take into account whether respondents bought one ticket or multiple tickets.
The average attendance per show was 72,459, accounting for closed off areas and floor seats, according to QuestionPro data.
That comes to $2.2 billion — and that would make "Eras" the highest-grossing tour ever. Elton John's "Farewell Yellow Brick Road" tour was the previous record holder, grossing over $887 million from 2018 to 2023, according to Larry Miller, director of the music business program at New York University Steinhardt.