Good morning! In today's newsletter: Gas prices could be shooting higher and inflation rates alongside them. Plus, ChatGPT is going corporate.
US stock futures are little changed. Markets in Europe are moving higher and Asian indexes closed with gains.
▸ Forwarded this newsletter? Want global markets news and analysis from CNN Business reporters every morning? You can sign up here.
Idalia, Labor Day could send gas prices and inflation higher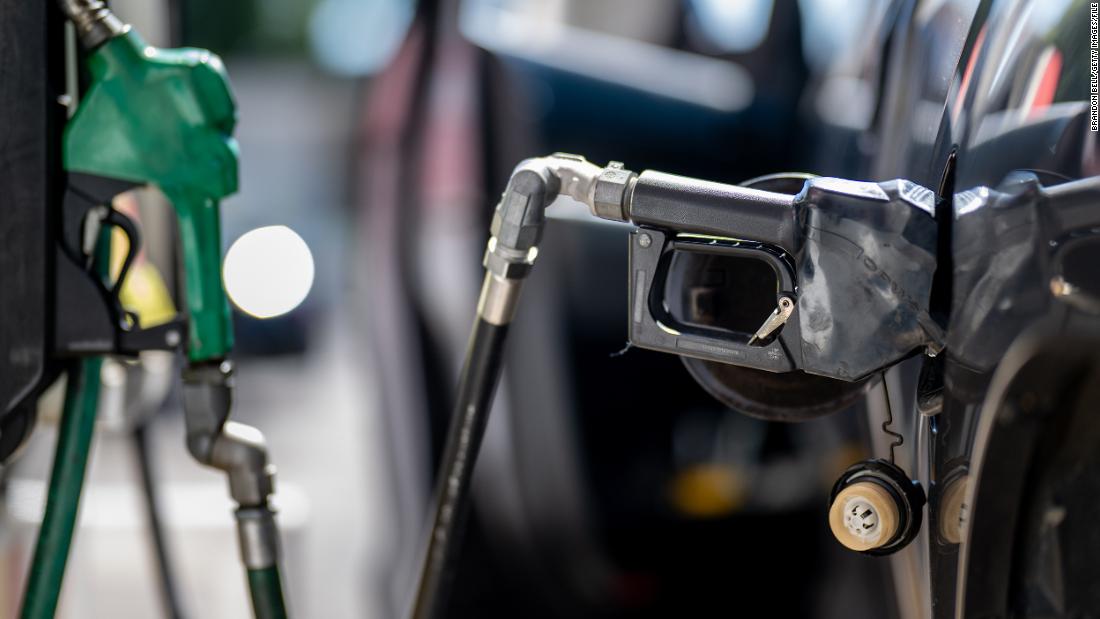 Labor Day — one of the busiest driving holidays in the US — is on the horizon, and so is Hurricane Idalia. That's potentially bad news for gas prices.

The storm, which is expected to make landfall in Florida as a Category 3 hurricane on Wednesday, could bring 100 mile-per-hour winds and flooding that extends hundreds of miles up the east coast.
The impact could take gasoline refinery facilities offline and may limit some Gulf oil production and supplies. Plus, demand for gas is expected to surge as residents of the impacted areas evacuate. 

"Idalia... could pose risk to oil and gas output in the US Gulf," wrote the Nasdaq Advisory Services Energy Team.

The storm is expected to make landfall as drivers nationwide load into their vehicles for the Labor Day weekend, pushing up the demand for gasoline even further. 

All together it means the price of oil and gasoline could remain elevated well into the fall.

Generally, summer demand for oil tends to wane in September, but so does supply as refineries shift from summer fuels to "oxygenated" winter fuels, said Louis Navellier of Navellier and Associates. Since the 1990s, the US has required manufacturers to include more oxygen in their gasoline during the colder months to prevent excessive carbon monoxide emissions. 
With the storm approaching, that trend may not play out. 

What's happening: Gas prices are already at $3.82 a gallon. That's the second highest price for this time of year since at least 2004, according to Bespoke Investment Group. (The only time the national average has been higher for this period was last summer, when prices hit $3.85 a gallon). 

Geopolitical tensions have been supporting high oil and gas prices for some time. Recently, increased crude oil imports into China, production cuts by Russia and Saudi Arabia and extreme heat set off a late-summer spike in gas prices. And the threat of powerful hurricanes could send them even higher. 

Analysts at Citigroup have warned that this hurricane season could seriously impact power supplies. 

"Two Category 3 or higher hurricanes landing on US shores could massively disrupt supplies for not weeks but months," Citigroup researchers wrote in a note last week. In 2005, for example, gas prices surged by 46.1% between Memorial Day and Labor Day because of the landfall of Hurricane Katrina, according to Bespoke.

What it means: The Federal Reserve and central banks around the world have been fighting to bring down stubbornly high inflation for more than a year. This week we'll get some highly awaited economic data: The Fed's preferred inflation gauge, the Personal Consumption Expenditures index, is due out on Thursday. But the task of inflation-busting is a lot more difficult when energy prices are high, and it's even harder when they're on the rise. 

The PCE price index uses a complicated formula to determine how much weight to give to energy prices each month, but they typically comprise a significant chunk of the headline inflation rate. 

"Crude oil price remains elevated, even after the surge at the start of the Russia-Ukraine War," said Andrew Woods, oil analyst at Mintec, a market intelligence firm. "Energy prices have been a major contributor to persistently high inflation in the US, so the crude oil price will remain a watch-out factor for future inflation."

High oil and gas prices are one of the largest contributing factors to inflation. That's bad news for drivers but tends to be great for the energy industry, as oil prices and energy stocks are closely interlinked.

Energy stocks were trading higher on Monday. The S&P 500 energy sector was up around 0.75%. Exxon Mobil was 0.85% higher, BP was up 1.36% and Chevron was up 0.75%. 
Starbucks is celebrating 20 years of Pumpkin Spice Latte 
"It's something you can depend on. When PSL comes back — it's something that you've remembered over the years and it's like, okay, something in my life is normal and predictable and comforting."
THOMAS PRATHER, VICE PRESIDENT OF MARKETING, STARBUCKS
Read more from CNN Business
OpenAI launches a version of ChatGPT for businesses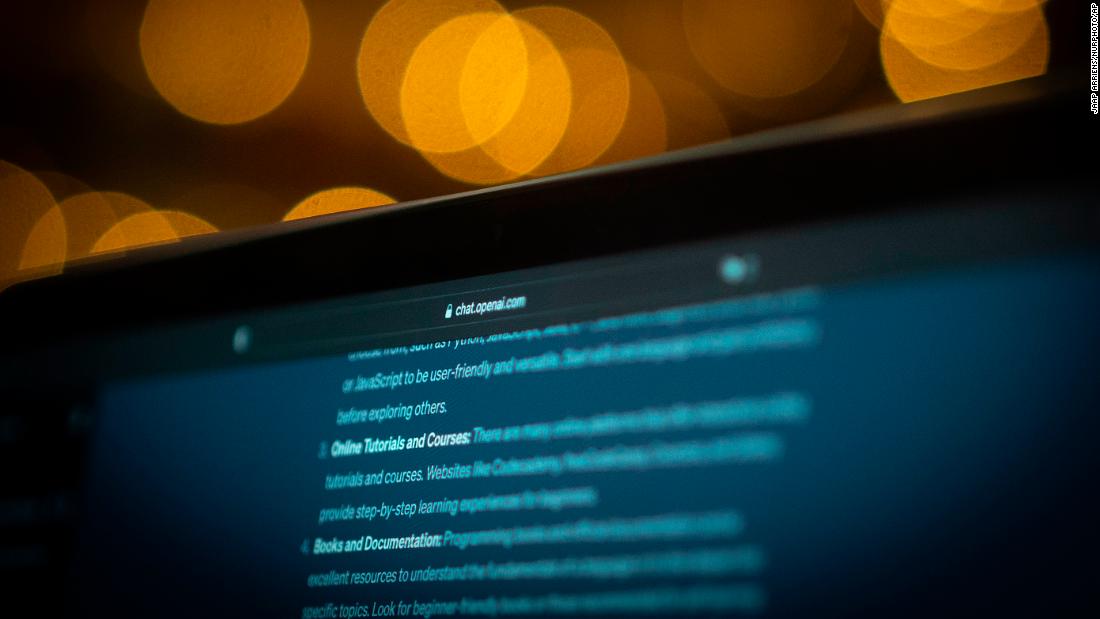 OpenAI, will release a version of its popular ChatGPT tool made specifically for businesses, the company announced on Monday. 

OpenAI unveiled the new service, dubbed "ChatGPT Enterprise," in a company blog post and said it will be available to business clients for purchase immediately.

The new offering, reports my colleague Catherine Thorbecke, promises to provide "enterprise-grade security and privacy" combined with "the most powerful version of ChatGPT yet" for businesses looking to jump on the generative AI bandwagon.

"We believe AI can assist and elevate every aspect of our working lives and make teams more creative and productive," the blog post said. "Today marks another step towards an AI assistant for work that helps with any task, is customized for your organization, and that protects your company data."

Fintech startup Block, cosmetics giant Estee Lauder and professional services firm PwC have already signed on as customers. 

The highly-anticipated announcement from OpenAI comes as the company says employees from over 80% of Fortune 500 companies have already begun using ChatGPT since it launched publicly late last year, according to its analysis of accounts associated with corporate email domains.

A multitude of leading newsrooms, meanwhile, have recently injected code into their websites that blocks OpenAI's web crawler, GPTBot, from scanning their platforms for content. CNN's Reliable Sources has found that CNN, The New York Times, Reuters, Disney, Bloomberg, The Washington Post, The Atlantic, Axios, Insider, ABC News, ESPN, and the Gothamist, among others have taken the step to shield themselves. 
Corporate earnings from The J.M. Smucker Company and Best Buy are expected before the bell. 
Plus: The S&P Case-Shiller 20-city home price index for June will be released at 9 a.m. ET and US JOLTs job openings for July are due at 10 a.m. ET. 
WHAT WE'RE READING AND WATCHING
▸ India's export ban could deepen a global food crisis (CNN)
▸ Here's what a $5 million retirement looks like in America (WSJ)
▸ Hawaiian Electric says power lines didn't start afternoon Lahaina Fire (CNN)
▸ Walt Disney Pictures VFX workers file for unionization (CNN)
▸ This airline has added child-free sections on long-haul flights (Bloomberg)
▸ China's shadow-banking threatens its financial system (The Economist)
American Airlines receives largest-ever fine for tarmac delays
American Airlines just got smacked with the largest-ever fine for keeping passengers waiting on the tarmac during multi-hour delays. 
The Department of Transportation is levying the $4.1 million fine, "the largest civil penalty that the Department has ever assessed" it said in a statement, for lengthy tarmac delays of 43 flights that impacted more than 5,800 passengers. The flights occurred between 2018 and 2021, reports CNN's Gregory Wallace.
In the longest of the delays, passengers sat aboard a plane in Texas in August 2020 for six hours and three minutes. The 105-passenger flight had landed after being diverted from the Dallas-Fort Worth International Airport due to severe weather, with the DOT alleging that "American (AAL) lacked sufficient resources to appropriately handle several of these flights once they landed."
Federal rules set the maximum time that passengers can be held without the opportunity to get off prior to takeoff or after landing, at three hours for domestic flights and four hours for international flights. Current rules also require airlines provide passengers water and a snack.
American told CNN the delays all resulted from "exceptional weather events" and "represent a very small number of the 7.7 million flights during this time period."
The company also said it has invested in technology to better handle flights in severe weather and reduce the congestion at airports.