Good morning. In today's newsletter: Why is Wall Street bullish on beaten-down energy stocks? Plus, Apple shares hit a record-high close yet again.
US stock futures are pointing higher. Markets in Europe were also making gains, while Asian stocks ended mixed after more downbeat data on the Chinese economy. 
▸ Forwarded this newsletter? Want global markets news and analysis from CNN Business reporters every morning? You can sign up here.
Why is Wall Street bullish on beaten-down energy stocks?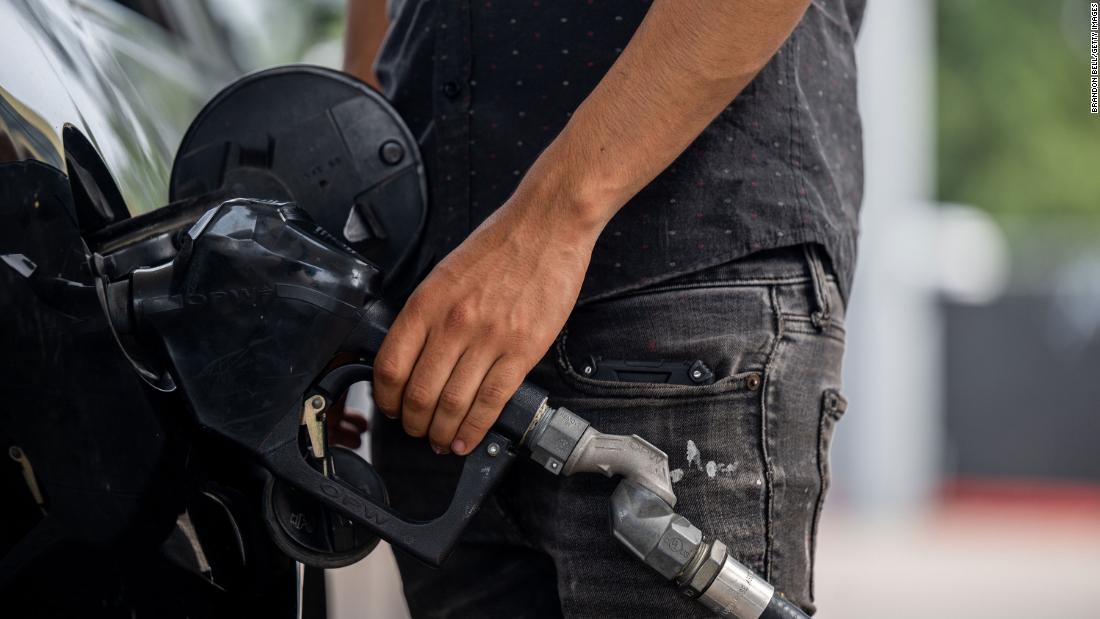 Some investors are turning bullish on energy stocks, despite their disappointing performance this year and some tremendous challenges facing Big Oil.
Out of the S&P 500's 11 sectors, analysts are the most optimistic about the energy industry, with the sector earning roughly 60% of buy ratings, according to FactSet.
But energy stocks have fallen 7.8% this year, compared to a gain of 14.5% for the S&P 500. It's the second-worst-performing sector this year. Shares of Chevron have slipped about 13% this year, Halliburton dropped 15.7%, Marathon Oil slipped 15.3% and Pioneer Natural Resource declined 9.8%.
Why are energy stocks down? The energy sector rose about 59% last year after Russia's invasion of Ukraine sent commodity prices skyrocketing. But in 2023, recession in Europe, concerns about a potential US recession as well as huge challenges facing China's economy have kept pressure on energy stocks, as investors fear lackluster demand for oil.
The International Energy Agency earlier this month predicted that energy demand will barely grow throughout the decade, before peaking in 2028.
"It seems like everything is just in a holding pattern for this recession, yes-or-no question to be answered," said Jay Rhame, chief executive officer of Reaves Asset Management.
West Texas Intermediate crude futures, the US benchmark, stand just below $70 a barrel. Brent crude futures, the international benchmark, are holding at roughly $74 a barrel — even as OPEC+ continues to promise production cuts.
Russian supply has held up despite Western sanctions, as the country ramped up exports to China and India.
Shifting trends on Wall Street have also been a downer on oil prices. Many energy stocks are dividend-paying stocks, which have performed poorly this year as investors — betting that the Federal Reserve is nearing the end of its rate-hiking cycle turned to growth names like Apple and Nvidia instead. The S&P 500 High Dividend Index has fallen 7.7% this year.
Why are some investors bullish? There are two main reasons why investors are keen on energy stocks: They're priced attractively, and the companies are making money.
The S&P 500's energy sector currently trades at about 10.5 times its expected earnings, below its 10-year average of about 18.9, according to FactSet.
Energy companies have also managed to stay profitable even as oil and gas prices have fallen. ExxonMobil, the US's largest oil company, earlier this year reported first-quarter earnings of $11.6 billion excluding special items — more than double the $5.5 billion it earned the first quarter of last year.
Chevron reported first-quarter earnings, excluding special items, of $6.7 billion. That's slightly above the $6.5 billion it earned on that basis for the same period last year.
"If you're a believer of buy low, sell high, the fundamentals are still pretty strong and the stocks are very cheap," said Eric Diton, managing director of the Wealth Alliance.
Melinda French Gates says more women must join the AI race 
"I'm very nervous because we don't have enough women, again, who are computer scientists, and who have expertise in artificial intelligence, and without that, we will bake bias into the system."
MELINDA FRENCH GATES, PHILANTHROPIST
Read more from CNN Business
Apple is closing on $3 trillion
Apple shares rose Thursday to reach an all-time closing high of $189.59. That's the third day in a row that the iPhone maker's stock has notched a record high close. 

Shares of Apple have been on a tear, as artificial intelligence hype and a flight to defensive mega-cap tech stocks have helped the stock soar nearly 46% this year. But its rally has picked up even more momentum recently, after Apple in early June revealed its new Vision Pro AR/VR headset at its annual developer meeting.

As Apple's stock climbs, it also creeps closer to hitting a $3 trillion market cap, a milestone it reached briefly in intraday trading in early January 2022. 

Apple's market cap is currently at roughly $2.98 trillion.
The Personal Consumption Expenditures for May is due at 8:30 a.m. ET.
The University of Michigan releases its final reading of consumer sentiment for June at 10 a.m. ET.
WHAT WE'RE READING AND WATCHING
▸ Workers at key Boeing supplier vote to end strike (CNN)
▸ Foreign buyers are driving real estate prices higher in Spain (WSJ)
▸ How will climate change affect the holiday map? (FT)
▸ Meta releases clues on how AI is used on Facebook and Instagram (CNN)
▸ Campsites are fully booked. They're also half-empty (WSJ)
▸ National Geographic magazine has laid off the last of its staff writers (CNN)
Snapchat+ garners over 4 million subscribers
Snap said Thursday that its subscription service Snapchat+ has gained more than 4 million subscribers in its first year, reports my colleague Catherine Thorbecke.
The company launched the service, which costs $3.99 a month, on its flagship social media platform Snapchat almost exactly one year ago. Snapchat+ gives users access to premium features such as the ability to customize the color and theme of different aspects of the Snapchat app and a black star badge next to users' display names.
Still, the number of users who have purchased the subscription service remains small compared to the 750 million monthly active users the platform disclosed it has at its Investor Day event earlier this year.
Snap shares have gained over 30% this year.
An exclusive inside look with your free CNN account
You're receiving this newsletter becasue you're signed up to .
No longer want to receive this newsletter? Unsubscribe.
Like what you see? Don't like what you see? Let us know. We're all about self improvement.
® © 2023 Cable News Network, Inc.
A Warner Bros. Discovery Company. All Rights Reserved.
1 CNN Center NW 14N, Atlanta, Georgia - 30303, United States