Tonight: The PGA Tour tie-up with LIV Golf is, to borrow a technical term, extremely gross. Let's get into it.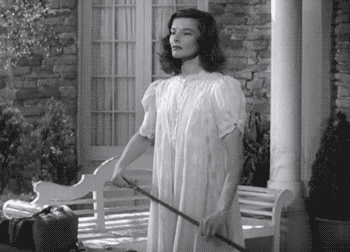 Look, I don't know a lot about golf. I play nine holes about once a year, and I talk a big game — ask me about the one time I sank an eagle from the fairway, I'll never shut up about it. Watching others do it on TV never really held my interest, apart from being an afternoon sleep aid. 
But money — that's something I make a living chronicling. And money just took over the world of men's pro golf.
ICYMI: The PGA Tour agreed to join forces with its rival, LIV Golf, to create a giant, as-yet-unnamed new company that, if the merger is allowed to go through, will absolutely dominate the sport. 
A bit of background for the uninitiated: 
Men's pro golf in North America has been dominated by the PGA Tour for decades. The tour is the nonprofit league that organizes tournaments just about every weekend. 

Last year, the Saudi sovereign wealth fund spent an estimated $2 billion to form a rival league, LIV Golf, to challenge PGA's dominance. 

They hated each other and immediately started suing one another.

LIV attracted many of the sport's top players away from the PGA Tour and Europe's DP World Tour by offering more prize money. 

A long legal battle followed, and LIV golfers were banned from established tours.

"LIV" comes from the Roman numeral for 54, aka the total number of holes played in its three-round tournaments. It is pronounced like "live." as in, "Please don't kill me, I want to live."
Oh, yeah — that brings me to the whole "why you should care" bit, and why many pro golfers and fans are apoplectic over the tie-up.
Saudi Arabia is a brutal theocracy helmed by a crown prince who was directly involved in the murder of journalist Jamal Khashoggi in 2018, a US intelligence report found. The kingdom also routinely detains and tortures political dissidents. 
LIV Golf is part of what critics call a Saudi "sportswashing" campaign, where the state uses its considerable oil profits to attract world-class athletes — such as golfers Phil Mickelson and Greg Norman, and soccer's Cristiano Ronaldo — to participate in its events so that the world gains a, shall we say, more favorable view of the Saudis.
The human rights violations are not all that observers are worried about (though that would be enough, tbh). 
American and European antitrust regulators are also piping up, Bloomberg reports, worried about the prospect of a massive for-profit entity forming in a sport that already lacks competition at a business level. 
After a year of legal battles and public acrimony, my colleague Chris Isidore writes, competition for the best golfers between LIV, PGA and DP World Tour suddenly ended Tuesday. 
Citing people familiar with the matter, Bloomberg said competition enforcers are likely to want to know how the tie-up will affect players, sponsorships and broadcast rights. It also said the US Justice Department, which has already been investigating PGA Tour over its dispute with LIV, will review the proposed deal, rather than the US Federal Trade Commission, which often handles sports disputes.
"The most predictable outcome of this merger, if it's allowed to go through, is that less of the riches of golf will go to the players and more will go to the suits, including the Saudis," writes Peter Coy in an essay for the New York Times. "That's a classic monopolistic outcome."
I still hate LIV. Like, I hate LIV ... Honestly, I've just resigned myself to the fact that this is what's going to happen.
Rory McIlroy, the Northern Irish PGA Tour champion, isn't concealing his disappointment over the Tour's decision to merge with the Saudi-backed LIV Golf series. 
But ultimately, he said, the merger will be "good for the game" as it secures professional golf's financial future. "It's very hard to keep up with people that have more money than anyone else."
A lot of people are revising their recession forecasts for the year after last week's shockingly strong jobs report (which showed the economy adding 339,000 jobs, well above the 190,000 economists had forecast). 
Another factor countering the recession narrative: We're spitting distance from a bull market, my colleague Nicole Goodkind writes. 
See here: The S&P 500 is up nearly 20% from its October lows and within striking distance of a bull market — investor jargon for a period of time marked by rising stock prices and optimism on Wall Street.
On Tuesday, the S&P 500 closed at 4,283 on Tuesday, within 10 points of the threshold that separates a bull market from a bear market — that's a 20% gain off of the most recent low, reached on October 12, 2022. (The index, the broadest measure of Wall Street, fell to 4,267 on Wednesday, though that's still within striking distance of the 4,292.44 mark, which officially marks the land of bull.)
Over the past week, Nicole explains, markets have gained momentum, likely because of the end of the debt ceiling crisis and optimism that the Federal Reserve will pause rate hikes at its June meeting.
Not everyone is convinced the rally will last, of course, and some analysts say this is nothing but a bear in bull's clothing. 
Then, there's the duck theory. 
The bull-bear binary is a little too simplistic, according to Kevin Gordon, senior investment research manager at Charles Schwab. He describes what's happening instead as a "duck market," meaning that stocks look nice and calm on the surface but there's a lot of paddling going on below.
Tech and AI companies with mega-cap stocks like Nvidia and Alphabet are soaring higher, while cyclical and smaller companies are suffering. Because the S&P 500 is weighted and top-heavy, a handful of companies are able to boost the index and make things look rosier than they are. 
See Nicole's full story on the duck market theory here.
Last updated June 7 at 7:00 PM ET