Tonight: Amazon corporate workers are fighting return-to-office mandates. Plus: Guess how much Elon Musk has lost on his Twitter bet... Let's get into it.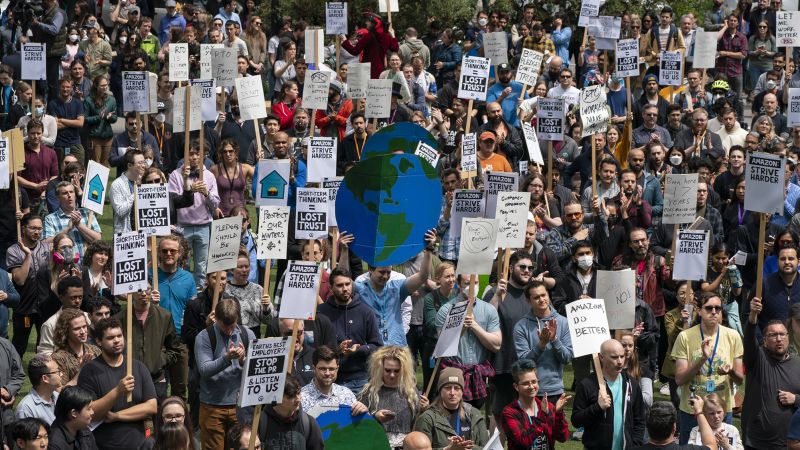 The sun is out and worker protests are very much on.  
See here: Hundreds of Amazon corporate workers walked off the job Wednesday for an hour to signal a "lack of trust" in the company's leadership and call attention to their frustrations, my colleague Catherine Thorbecke reports. 

"We're here because a lot of Amazonians feel in their gut that something is not right with the company," Eliza Pan, a former Amazon worker and co-founder of the Amazon Employees for Climate Justice group, said Wednesday at the walkout in Seattle. "And there are a lot of signs of this, such as a rigid, one-size-fits-all return-to-office mandate."

The workers, who aren't unionized, have two main demands:
They want Amazon to put climate impact at the forefront of its decision-making
And they want greater flexibility on how and where employees work.
KEY BACKGROUND
Amazon, like other Big Tech companies, cut tens of thousands of jobs beginning late last year in what the companies tend to call "right sizing" after going on a hiring spree during the lucrative era of the pandemic.
All told, Amazon has said this year that it is laying off some 27,000 workers over multiple rounds of cuts.

At the same time, tech companies (among others) are trying to persuade their staffs to resume an office routine that resembles pre-pandemic normalcy. 
In February, Amazon said it would require thousands of its workers to be in the office for at least three days per week, starting on May 1.

Employees who spoke to Catherine described an overwhelming sense of low morale and frustration over Amazon's return-to-office mandate. 
 
In a statement Wednesday, Amazon acknowledged it may "take time" for some workers to adjust to being in the office more days and said it's "working hard to make this transition as smooth as possible for employees."

BIG PICTURE
Even as the pandemic fades into the rear view, certain fissures that it created in society refuse to fully heal. Nowhere is that more apparent than in corporate workers' relationship to the office.
It hasn't taken much to persuade people to return to some of the more appealing parts of pre-pandemic life: Restaurants are packed, flights and hotels are booked. But office buildings are a whole other story. They're persistently half-full, and the businesses that cater to them are struggling as a result.
Before 2020, we all seemed to agree that work mostly had to happen one way, and that way was in-person, in an office far from our homes that we (for reasons that remain unclear to me) had to actually dress up for. Five. Days. A week. 
It took a blunt force that no one wanted to shatter the illusion that was how it had to be. Managers are frantically trying to superglue it all back together and pretend it never broke in the first place, with limited success. More than three years in, workers are increasingly saying they don't care if it means losing opportunities or even ending on up on a layoff list — they aren't going back to the rigidity of the Before Times, according to the Wall Street Journal. 
It's no secret that Elon Musk overpaid for Twitter when he shelled out $44 billion on the platform last year. But now that he's taken it private, it's a little harder to track the company's market value in real time. 
But we got some insight Wednesday from a Fidelity fund, which slashed its estimate of Twitter's value, implying the social media platform may be worth only a third what Musk paid for it back in October.
Fidelity's Blue Chip Growth Fund reported that its stake in Twitter was worth $6.5 million, revised down from $19.7 million.
That suggests the entire value of Twitter may be just $15 billion. Fifteen billion! For those keeping track at home, that means Musky Musk's gamble on Twitter has lost him $29 billion in the span of about six months.
Now and then I come across a headline that leads me to believe there is a serious glitch in the matrix.
Today, that headline came my friends over at the Financial Times:
Philip Morris on path to becoming an ESG stock, says chief executive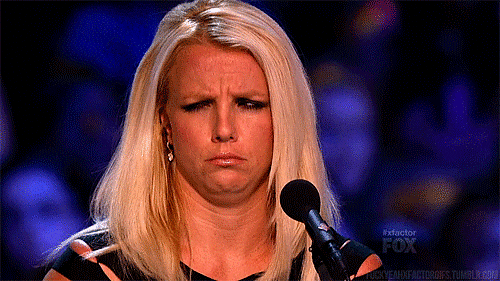 Yeaahhhh... that is quite the contortion for the company that's practically synonymous with "Big Tobacco." 
Here's the deal:  The CEO of Philip Morris International told the FT that investors who have dropped the tobacco company's stock in recent years will eventually come back in light of its pivot toward "smoke-free" nicotine products, which it markets as less harmful than cigarettes. 
(As a reminder: Philip Morris International, headquartered in Switzerland, is the multinational firm that sells Marlboro cigarettes in non-US markets. It was spun off in 2008 from Altria Group, which controls Philip Morris USA.)
About a third of PMI's revenue comes from smoke-free sales currently, and it plans to increase that share to more than half over the next few years. (As I learned while reporting this story today, "smoke-free" can mean a lot of different things, but in the case of PMI, it refers mostly to its "heated tobacco" stick — it's like a vape pen, but with tobacco leaf instead of a liquid. And just to be clear, US health officials warn against the use of any tobacco product, including vapes and heated tobacco.) 
When asked by the FT whether he believed that Philip Morris could eventually be classified as an ESG stock — a loosely defined category of companies rated on environmental, social and governance factors — CEO Jacek Olczak responded: "I think so."
Olczak told the FT that he'd seen tentative engagement from some funds that have shunned tobacco stocks in recent years, though he declined to identify them.
"I'm not saying that they are building a position in Philip Morris … but the asset managers will not spend the time on talking with you if they don't have in mind that one day is coming that they should reconsider the exclusion [policy]," he told the FT in an interview.
ESG has become buzzy shorthand on Wall Street for an investing strategy that typically weeds out companies whose products or practices are detrimental to the environment or social harmony — think gun manufacturers, oil drillers and cigarette makers. But there is no definitive, widely accepted criteria around ESG investing, leaving it in the hands of fund managers to make those distinctions.
It remains a wildly popular strategy, however, and inflows remained strong in 2022 even as the "dirty" energy sector outperformed last year. 
There have been some notable examples of companies you wouldn't expect to get ESG ratings gaining favor in ESG funds. As my colleague Nicole Goodkind reported earlier this year, Russia's war in Ukraine forced many traders to reconsider investing in certain energy and weapons stocks. 
Could there be a U-turn even for an industry with as bad a reputation as Big Tobacco? I wouldn't rule it out. 
"Purely from the lens of managerial practices, they've done a lot of interesting things that deserve attention, if not praise," Shivaram Rajgopal, a professor at Columbia Business School, told me. "I'm not trying to excuse away tobacco for a minute... But if you keep these legitimate, legal businesses out of the conversation, then arguably the alternative is worse because we have to solve the underlying problem." 
Last updated May 31 at 7:00 PM ET