Tonight: Why central banks all agreed to target 2% inflation. Plus, China's latest crackdown targets due-diligence firms at a perilous time. Let's get into it.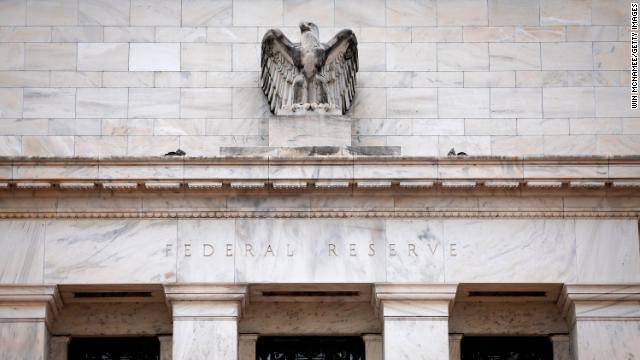 For nearly two years, as pandemic-induced inflation has rippled through the economy, we've heard Fed officials say, repeatedly, that the central bank is committed to stabilizing prices at around 2%. 
Not 3%. Not 1%. Always 2%. 
But what's so special about 2%? Why has the Fed been so focused on hitting that target? 
The answer is surprisingly arbitrary. 
A quick history lesson: Three decades ago, inflation targeting wasn't really a thing. But a bunch of policy wonks over in New Zealand were trying to figure out how to bring double-digit inflation under control. One day, the finance minister went on TV and just told everyone there was a new target. 
"It was a bit of a shock to everyone, I think," Roger Douglas, the Labour Party finance minister, told Reuters' Lucy Craymer earlier this year. "I just announced it was gonna be 2%, and it sort of stuck."
The 2% target became all the rage among central banks.
Economists and policy makers began to see it as the sweet spot for inflation — a positive but low level that signals an economy is growing, but not so fast that it's straining consumers. It became engrained in US economic policy by the mid-90s, though it wasn't formally announced as a target for the Fed until 2012, under Chairman Ben Bernanke.
Of course, econ wonks have continued to argue about it. Some have argued that 0% ought to be the goal. Others say 4%. 
"Two percent is kind of a compromise," Josh Bivens, research director and chief economist at the Economic Policy Institute, told me. "It's for the people who thought there should be some positive but low inflation. And then for the people who want pure price stability, or 0% inflation — 2% is almost a measurement error."
Arbitrary, yes. But effective.
The result of low inflation over the long term has been that most people don't really think about it. It's like that parable about two young fish who swim past an older fish who says, "Morning, boys, how's the water?" And the young fish asks his friend, "What the hell is water?"
Of course, by 2021, the water was getting too hot, and everyone felt it. After decades of barely perceptible inflation, prices spiked, peaking at 9% year-over-year in June last year. That's renewed some debate about the merits of the 2% target and whether it's time to move the goal posts — something Fed officials aren't considering at this time. 
On Tuesday, New York Fed President John Williams was asked about the inflation target at an event. 
"The 2%, target I don't view as arbitrary ... One of the things we realize from both experience in the US and around the world is that high and variable inflation undermines the ability to achieve maximum employment and the economy's potential overtime. Countries that have high variable inflation do worse in terms of economic performance."
Look ahead: On Wednesday, the government will release the Consumer Price Index reading for April, a closely watched measure of inflation. The headline CPI figure has been trending steadily down for nearly 10 months. 
Economists expect the report to show that consumer prices rose 5% year-over-year in April — unchanged from March, and much higher than the Fed's target. The Fed doesn't watch CPI nearly as closely as its favorite Personal Consumption Expenditures index, which provides a more complete picture of costs for consumers. But PCE is also more than double the Fed's 2% target.
Bottom line: The Fed's not budging on 2%, and it'll keep using the most powerful tool in its arsenal — interest rates — to force inflation back to that low-and-slow simmer. 
RELATED: US Treasury Secretary Janet Yellen has been calling CEOs and business leaders to discuss the consequences of brinkmanship around the debt ceiling.
Goldman Sachs agreed to pay $215 million to settle a long-running class-action lawsuit that alleged widespread bias against women in both pay and promotions.
The settlement covers 2,800 associates and vice presidents who accused the bank of systematically paying women less than men, and giving women weaker performance reviews that impeded their career growth.
For years, foreign businesses seeking a foothold in China have relied on a network of advisory firms that gather information on various markets and industries within the world's second-largest economy. If you run a car company and you want to start selling cars in China, you hire one of these consultancies, they charge you something crazy like $1,000 an hour to talk to experts who know the market and all the local regulatory hoops you'll have to jump through, and off you go to sell your cars in the biggest auto market in the world. 
Now, Chinese authorities are cracking down on these firms, citing threats to national security. 
See here: Authorities raided multiple offices of international advisory firm Capvision, state media reported Monday, though it wasn't clear when the raid took place. Over the past several weeks, authorities have also questioned staff at the Shanghai office of Bain & Company and closed the Beijing office of Mintz Group, an American corporate due-diligence firm, while detaining five of its local staff.
The state media report said that Capvision frequently contacted personnel with access to classified information in the Chinese Communist Party and the government, as well as in industries such as national defense and science.
Police also accused Capvision of hiring experts with "high remuneration to illegally obtain various types of sensitive data." 
Capvision said on its official WeChat account on Monday it would "firmly implement national security development" and "take a leading role in regulating the consultancy industry."
CNN has reached out to Capvision for comment.
BIG PICTURE 
Dealing with China's murky bureaucracy has long been part of the cost of doing business in the world's second-largest economy, and the business community has largely become accustomed to Beijing's heavy-handed oversight. But the recent raids have signaled an escalation that has many people on edge. 
It's a particularly risky move for China as well, given how fragile its economy remains after three years of self-imposed Covid isolation that hamstrung economic growth, my colleagues Nectar Gan and Juliana Liu write.
"Clamping down against foreign companies, and raids, are going to make it harder for Beijing to convince foreign executives that not only is China a safe place to do business, but a good place to do business and grow, and a place for opportunity," said Shehzad Qazi, chief operating officer and managing director of data and advisory firm China Beige Book.
Companies "are now starting to see that their actual operations on the ground are getting interfered with and interrupted," he added. 
The consulting industry, in particular, has fallen into the crosshairs because of a change to China's already sweeping counter-espionage law. Last month, officials expanded the definition of espionage from covering state secrets and intelligence to any "documents, data, materials or items related to national security and interests."
Last updated May 9 at 4:00 PM ET