Good morning. Here's what's in today's newsletter: The Federal Reserve is getting into climate change. Plus, it's been 150 years but this CEO says oil no longer defines geopolitical relations. 
US stock futures are slightly higher. Most markets in Europe are also having a positive session, while Asian indexes ended the day with gains. Oil is up nearly 2%, boosted by a forecast of record demand this year. 
▸ Forwarded this newsletter? Want global markets news and analysis from CNN Business reporters every morning? You can sign up here.
The Fed is testing how climate change could hurt big banks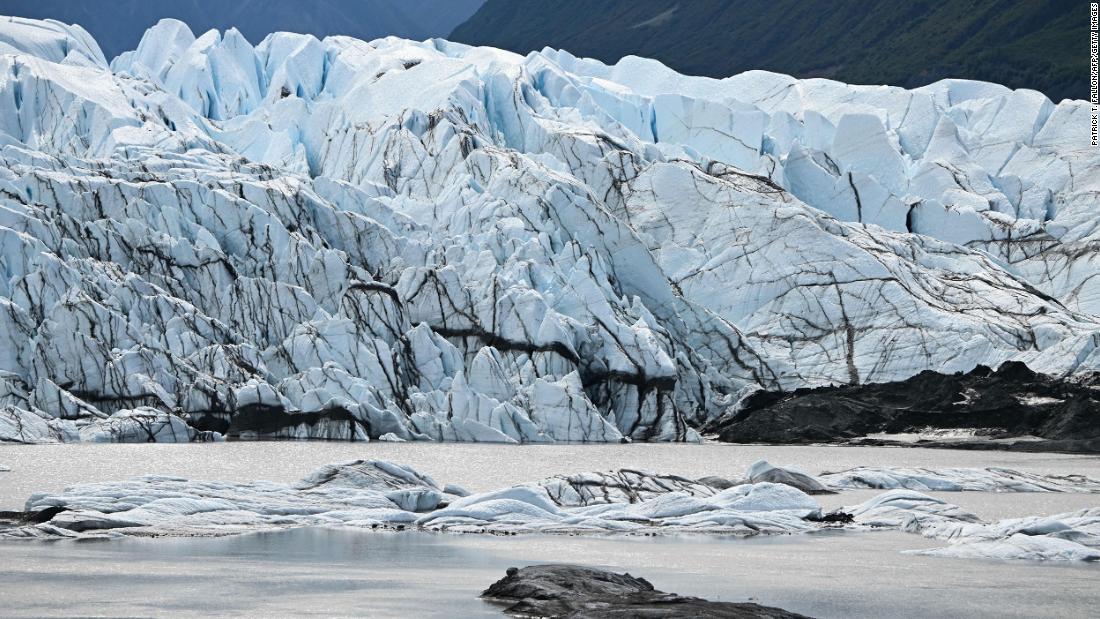 The largest six banks in the United States have been given until July to show the Federal Reserve what effects disastrous climate change scenarios could have on their bottom lines.

Noting the risks could be "material," the Fed said the banks will have to show how their finances fare under a number of climate stress tests, including heat waves, wildfires, floods and droughts, according to details of a new Fed pilot program released on Tuesday. 

"The pilot exercise includes physical risk scenarios with different levels of severity affecting residential and commercial real estate portfolios in the Northeastern United States and directs each bank to consider the impact of additional physical risk shocks for their real estate portfolios in another region of the country," wrote the Fed.

The Federal Reserve first announced the pilot program in September, noting that Bank of America, Citigroup, Goldman Sachs, JPMorgan Chase, Morgan Stanley and Wells Fargo would participate.

Climate activists said that the project was long overdue (Federal Reserve Chair Jerome Powell has been questioned about it multiple times over the last year), and that other central banks are far ahead of the Fed on climate risk assessments. The Bank of England ran a similar exercise in 2021.

They also said the proposal lacked any real teeth. In its announcement the Federal Reserve stressed that the exercise "is exploratory in nature and does not have capital consequences." It also said that it would not publish individual banks' results.

San Francisco Federal Reserve President Mary Daly told CNN in October Thursday that this was a learning and exploratory exercise for the Federal Reserve. It would be "incredibly premature to jump to the conclusion that any new policies or programs would come out of it," she said.

The other side: Critics of the pilot program have argued that the Federal Reserve was overstepping its boundaries and that they might soon begin to enforce financial penalties.

"The Fed's new 'pilot' program is the first step toward pressuring banks into limiting loans to and investments in traditional energy companies and other disfavored carbon-emitting sectors," wrote former Republican Senator Pat Toomey, then a ranking member of the Senate Banking Committee. "The real purpose of this program is to ultimately produce new regulatory requirements."

Powell said last week that the central bank would not become a "climate policymaker." 

"Today, some analysts ask whether incorporating into bank supervision the perceived risks associated with climate change is appropriate, wise, and consistent with our existing mandates," Powell said last Tuesday.
"In my view, the Fed does have narrow, but important, responsibilities regarding climate-related financial risks. These responsibilities are tightly linked to our responsibilities for bank supervision. The public reasonably expects supervisors to require that banks understand, and appropriately manage, their material risks, including the financial risks of climate change."
Regulators conduct interviews in JFK airport near-crash probe
"The challenge is voice recorders only record two hours of activity in a cockpit. So by the time they landed in London, this recording could have canceled out and there will be no coverage of what happened within the cockpit."
PETER GOELZ, CNN AVIATION ANALYST
Read more from CNN.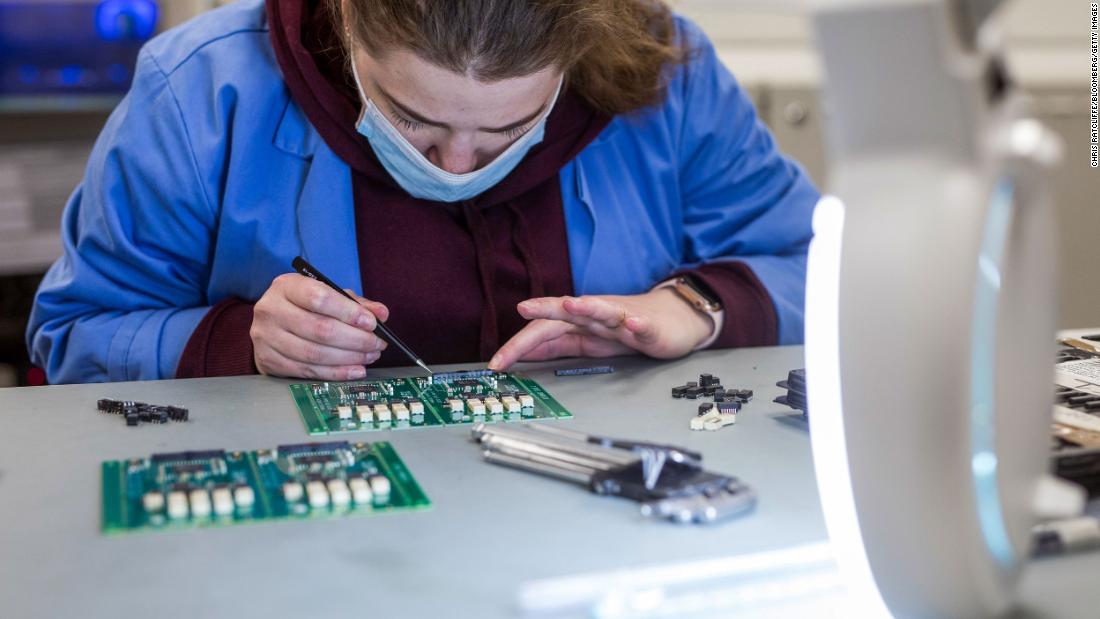 The discovery, movement and use of oil has played an outsized role in shaping geopolitics over the past century and a half. But over the next 50 years, global interaction and wealth are more likely to be influenced by microchips, Intel CEO Pat Gelsinger told CNN Tuesday.

"Where the technology supply chains are, and where semiconductors are built, is more important for the next five decades," Gelsinger said in an interview with CNN's Julia Chatterley at the World Economic Forum in Davos, Switzerland. 

Intel is betting those predictions prove true. The company announced in 2021 it would invest $20 billion to build two new US chipmaking facilities, as well as up to $90 billion in new European factories, aimed at reasserting its position as the leader of the semiconductor industry, reports my colleague Clare Duffy.  

Gelsinger said the company's investment in new manufacturing facilities in the United States, Europe and elsewhere is important not only for the company's future, but for the "globalization of the most critical resource to the future of the world."

"We need this geographically balanced, resilient supply chain," he said.

The announcements also came amid concerns about the concentration of manufacturing for chips, in Asia, particularly China and Taiwan, during the Covid-19 pandemic and as geopolitical tensions grew. Issues in the chip supply chain in recent years have caused shortages and shipping delays of everything from desktop computers and iPhones to cars.

"If we've learned one thing from the Covid crisis and this multi-year journey that we've been on it's we need resilience in our supply chains," Gelsinger said, adding that Intel's manufacturing investments are aimed at "leveling that playing field so that good investment decisions can be made."
Earnings from Charles Schwab and Alcoa. 
Plus: November US retail sales and December PPI are expected at 8:30 a.m. ET.
WHAT WE'RE READING AND WATCHING
Top 1% are getting richer far faster than everyone 
The years following the peak of the Covid pandemic have not been good for wealth equality. 

The world's wealthiest residents have been getting far richer, far faster than everyone else over the past two years, reports my colleague Tami Luhby. 

The fortune of the 1% soared by $26 trillion during that period, while the bottom 99% only saw their net worth rise by $16 trillion, according to Oxfam's annual inequality report released Sunday.

And the wealth accumulation of the super-rich accelerated during the pandemic. Looking over the past decade, they netted just half of all the new wealth created, compared to two-thirds during the last few years.

Meanwhile, many of the less fortunate are struggling. Some 1.7 billion workers live in countries where inflation is outpacing wages. And poverty reduction likely stalled last year after the number of global poor skyrocketed in 2020.

"While ordinary people are making daily sacrifices on essentials like food, the super-rich have outdone even their wildest dreams," said Gabriela Bucher, executive director of Oxfam International. "Just two years in, this decade is shaping up to be the best yet for billionaires — a roaring '20s boom for the world's richest," she said.