Welcome back to that first week of work after a long time off where everything is just kinda ... blurry. Let's get into it.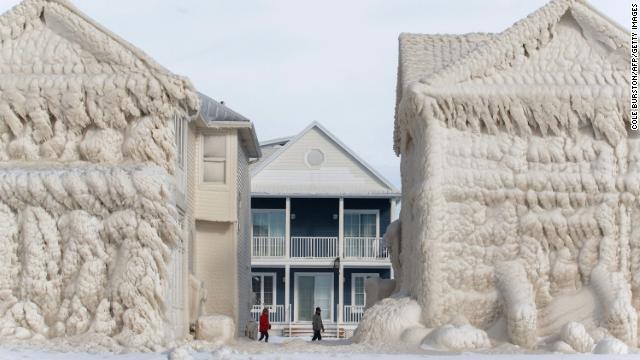 There are plenty of reasons to want to move to Canada (if you can ignore this actual image from an ice-covered neighborhood in Ontario from last week). Nice people. Universal health care. Nature. Drake. Poutine. The … Commonwealth? (Are we still into the whole monarchy thing?)
Anyway ... Starting now, foreigners hoping to relocate to the Great White North and buy a cute little property in Medicine Hat (or one of the other delightfully named communes up there) may be in for disappointment.
Here's the deal: A new law essentially bans foreign buyers from acquiring residential properties as investments for the next two years, my colleague Chris Isidore writes.
The issue, which won't be unfamiliar to Americans, is the skyrocketing price of homes since the start of the pandemic — driven in part by people looking for an investment at a time when inventory was historically tight and buyers were flush with cash. 
"The desirability of Canadian homes is attracting profiteers, wealthy corporations, and foreign investors," Prime Minister Justin Trudeau's party declared in a campaign message. "This is leading to a real problem of underused and vacant housing, rampant speculation, and skyrocketing prices. Homes are for people, not investors."


But critics are, well, critical.
For starters, the law is coming into effect just as the heat is coming off home prices. Much like in the US and elsewhere, the Canadian central bank's efforts to tame inflation are cooling demand for housing, which helps bring prices down. 
Average home prices in Canada peaked above US$585,000 ($800,000 Canadian) in February, and have fallen steadily since then, dropping about 13% from that peak, according to the Canadian Real Estate Association.
It remains unclear what the impact of the law will be on the Canadian housing market, which is among the least affordable in the world. (According to a Statista analysis of housing affordability by country, Canada ranks 5th  — less affordable than US, UK and New Zealand markets.)
Also on critics' minds: 
The real estate group has also argued that the legislation undermines Canada's reputation as a multicultural nation that welcomes foreigners and that the potential benefits of the ban are "likely to be modest." (The law does have some exceptions for immigrants and permanent residents who aren't citizens, but, sure, the optics aren't great there.) 

Some worry about retaliation by the United States and Mexico. Like, if we the people of the Southern Kingdoms can't buy our summer homes up in White Walker Territory, then maybe we'll strike back by forcing Canadian pensioners to spend their winters in a sauna in Moose Jaw instead of playing golf near their condo in Phoenix. 
After all, Canadians are the largest foreign purchasers of American properties, and we've got an inventory shortage, too. (Fun fact: More than half of all Canadian acquisitions of US properties are in Florida and Arizona.) 
To be sure, there's zero indication yet that we're gonna kick the Canadian buyers out. (They're just too nice!)
Bottom line: This could turn out to be an economist's morality tale about the perils of politicians meddling in free markets. Or, if I were a betting woman, I'd say this was a mostly political play to make the government look like they're helping without really, like, doing much. One professor in Toronto told Canada's CBC that there's "patchy data" at best when it comes to tracking foreign homeownership in the country, but it's "actually pretty small when it comes to foreign buyers." (Easy target + minimal real impact = political win-win.) 
Elon Musk's fans tend to praise him for big, bold spectacles like sending civilians to space or making cool electric vehicles. Well now we can add another, slightly less praise-worthy but still unprecedented, feat to that list: Musk has lost a bigger fortune than any person in history.
With Tesla stock hemorrhaging, Musk's finances aren't what they used to be. The CEO of Tesla, SpaceX and Twitter is worth $137 billion, according to the Bloomberg Billionaires Index — second place on the list of the world's richest, behind LVMH Chairman Bernard Arnault.
But at its peak in November 2021, Musk's net worth was $340 billion. No one else in the world has ever made $200 billion go up in smoke.
SEE ALSO: Tesla shares plunged more than 12% Tuesday — their worst day in two years.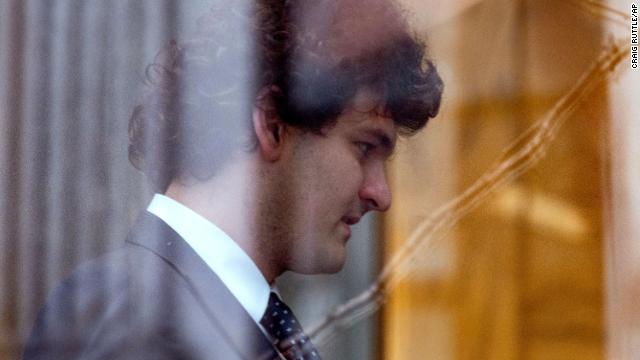 In less than two months, Sam Bankman-Fried has gone from billionaire-crypto-wunderkind to nearly-broke-criminally-indicted-suspect in one of the biggest (alleged) frauds in American history.
See here: The 30-year-old entrepreneur known as SBF appeared in New York federal court today. Through his lawyer, he pleaded not guilty to multiple fraud and conspiracy charges related to his bankrupt crypto empire.
His plea wasn't unexpected — he spent the month leading up to his arrest telling journalists that he was unaware of any fraud taking place at the companies he founded (the crypto exchange FTX and its affiliated hedge fund, Alameda).
But the arraignment, coming quickly after the companies' collapse in November, set the stage for a high-stakes legal battle in which SBF will be pitted against two of his closest former business partners who are cooperating with prosecutors and pointedly undermining his defense.  
The judge set a trial date for October 2, a full nine months down the road. Which feels…almost comically far away.
If you're just tuning in: SBF, as he's known, is accused of stealing customer funds from FTX (his ostensibly independent exchange) to cover loans taken out by Alameda Research (an affiliated crypto hedge fund that, on paper, was supposed to be its own thing). When reports emerged in early November that Alameda's books were a uncomfortably tied to FTX, investors began to panic, closing out their positions on FTX and sparking a liquidity crisis that became death spiral. FTX, Alameda and dozens of affiliates filed for bankruptcy on November 11.  
SBF was arrested on December 12, then extradited from the Bahamas to the United States. A judge in New York granted him a $250 million bond on the condition he stay under house arrest with his parents and surrender his passport. And, now, finally, he's entered his plea.
But while all that was happening, two of his former senior executives have been spilling their guts to federal prosecutors who are building the criminal case against SBF.
One, in particular, could prove devastating against SBF's defense. Caroline Ellison, his former girlfriend and Alameda's onetime CEO, has pleaded guilty. In short, she basically told the court, look, a bunch of us (including SBF) got together and did the fraud, and we all knew it was wrong but we did it anyway.
Another former executive from FTX executive echoed that, saying he was ordered to build a backdoor into FTX's code to give Alameda an essentially unlimited credit line pulled from — wait for it — deposits from unsuspecting FTX customers.
SBF could face up to 115 years in prison if convicted on all charges. Ellison, hit with similar charges, would face 110 under federal sentencing guidelines, but almost certainly be given a lighter sentence for her cooperation. My colleague Kara Scannell has more from inside the Manhattan courtroom where SBF was arraigned today.