Tonight: Our heads are spinning. Come, join us.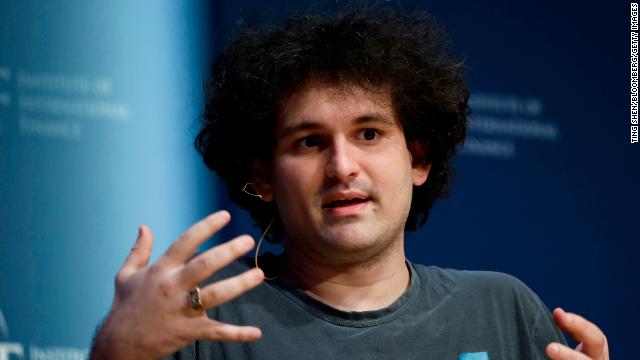 It's difficult for me to overstate just how WILD the past 24 hours have been in the wacky world of cryptocurrencies. Remember last night's Nightcap, when I said it was a jaw-dropping news day? Well, take yesterday and chuck it in a blender and then burn the house down, and that's what today was. 
Here's the deal: Yesterday, it seemed as if FTX, the crypto exchange founded by Sam Bankman-Fried, had found a savior in the unexpected form of its biggest rival, Binance. 
But concerns about whether the deal would actually happen weighed on investors and sparked a broad selloff in digital assets. All day, news began to trickle out that Binance was getting cold feet. 
Finally, Binance announced it was walking away from the deal it had struck just 24 hours earlier, casting FTX's future (and SBF's crypto empire) into an uncertain future. 
What happened?
Apparently, FTX was in worse financial shape than anyone anticipated. As part of the due diligence on the deal, Binance was able to review FTX's books. In a statement, Binance said FTX's problems were "beyond our control or ability to help."
According to the Wall Street Journal, Bankman-Fried told investors Wednesday that he needs emergency funding to cover a shortfall of up to $8 billion due to withdrawal requests received in recent days. Without an immediate cash infusion, FTX, which once fetched a $32 billion private valuation, could go bankrupt. 
Now, crypto companies are a dime a dozen, and they rise up and flame out all the time. But FTX is different. Since its founding in 2019, it has become one of the most successful and trusted exchanges of its kind. Bankman-Fried, known to insiders as SBF, had emerged as the public face of the entire sector, appearing in ads alongside Gisele Bündchen and drawing comparisons to Warren Buffett and J.P. Morgan for his role in shoring up struggling crypto firms. 
What happens next isn't clear. After the Binance deal fell apart, FTX.com briefly went offline. When it reappeared, a bright red banner warned customers that the exchange had halted withdrawals and urged people not to make any deposits. Investors of all stripes could see their funds evaporate.
Virtually all digital assents sank Wednesday over the turmoil at FTX.
Bitcoin sank below $16,000, its lowest level in two years, after Binance confirmed it would not buy FTX. The crypto has fallen more than 75% from its all-time high near $69,000 a year ago. Ether, the second most popular token, fell about 13% to $1,137 — also off 75% from its record high.
Facebook parent company Meta began laying off 11,000 employees Wednesday, marking the most significant job cuts in the company's history.
The cuts are the latest in a spate of layoffs at tech companies, which are recalibrating their finances in the face of high inflation, rising interest rates and fears of a looming recession.
Let's end on a high note, with a reversal of fortune that's actually positive. 
By now you've heard there was a single ticket that won the biggest Powerball prize ever. We don't yet know who that lucky Californian is, but we do know there's another beneficiary who's getting a handsome bonus, and that's the owner of the gas station that sold the winning ticket.
Powerball officials on Wednesday presented Joe Chahayed, the owner of Joe's Service Center in Altadena, California, with a check for $1 million. 
Chahayed moved to America from Syria 42 years ago with his wife and two children. "I have 11 grandchildren and I have to share with them," Chahayed said.
As for the big winner yet to be identified, they're wise to lay low for a bit. This week, I wrote about what to do when you win the lottery (or find yourself in the middle of what financial planners adorably call a "sudden liquidity event"), and there was a clear consensus: Keep your mouth shut, and don't do anything until you've surrounded yourself with a crack team of advisers, including a lawyer, an accountant and a financial planner.
Whoever the winner is, they're most likely lawyering up.