Tonight: The fallout in crypto continues. Plus: Mackenzie Scott demonstrates how to flex on your ex-husband in the best possible way.
And dear readers I have heard your feedback on the missing tweets of the day. Fear not — they are back. I was just very tired.
Let's get into it.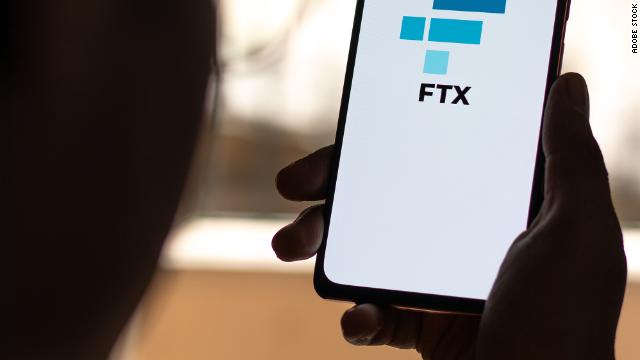 As the dust settles from one of the most shocking financial implosions in history, there are a lot of things we don't know. Like, just how bad was FTX's balance sheet? Really bad, according to reporting by the Financial Times, which saw a copy of a chaotic FTX document showing the company had only $900 million in liquid assets, versus $9 billion in liabilities. I'm no accountant but, like, phew...
That's especially bad news for the many customers who had money deposited in FTX that they can't get out. According to legal experts I spoke to, there's a good chance those depositors will not be made whole. 
 
Here's the deal: Before its unraveling, FTX.com marketed itself as a safe-for-beginners destination for buying and selling cryptocurrencies. But a liquidity crunch last week forced it to halt withdrawals, leaving customers and investors in limbo. 

On Friday, FTX filed for bankruptcy. And federal prosecutors in New York are now investigating the exchange's collapse, a person familiar with the matter told CNN.
The legal ramifications for FTX and its founder, Sam Bankman-Fried, remain unclear. But it looks increasingly likely that customers who handed their money over to FTX could be left holding the bag. 

"We just don't know the extent of contagion," said Howard Fischer, a partner at law firm Moses Singer and a former Securities and Exchange Commission lawyer. "The first ring of victims are the people who had assets held in FTX...They are probably not going to be made whole, or anywhere close to it."

There are a few reasons for this.

In a traditional US bank failure, the government insures customer deposits, making them whole up to $250,000. But there simply is no mechanism for depositor insurance in the largely unregulated world of cryptocurrencies.
In theory, FTX's customers should get a cut of what's left of the company's assets at the end of the bankruptcy process. But so far, at least, it's not clear how much will be left to disburse. 

"As far as I know, they have two assets — the goodwill value of the exchange and the value of their FTT coins," Eric Snyder, head of the bankruptcy department at the law firm Wilk Auslander, told me last week. ("Goodwill value" refers to intangible assets like a brand's reputation and intellectual property. And FTT coins, the crypto token issued by FTX, have lost more than 90% of their value over the past week. So, yeah ... that ain't a lot.)  

In bankruptcies, Snyder explains, there's a fairly simple formula to figure out how much creditors — in this case, FTX depositors — will receive. 

"The numerator is the assets, the denominator's liability. You divide one into the other, and the [result] is what everybody gets," he said. "But if people are pulling out all the assets, then there's not going to be much of a numerator."

He added: "It's very conceivable that the return will be minimal at best."

Of course, the suddenness of FTX's downfall makes it a difficult case to assess this early on, lawyers say. 

Normally, companies would have weeks to prepare bankruptcy filings that disclose, among other things, an explanation of why the company sought Chapter 11 protection and what it aims to accomplish in bankruptcy court. 

Dan Besikof, a partner at Loeb & Loeb who specializes in bankruptcy, says it's too soon to say whether customers are going to get any money back. 
BIG PICTURE
The FTX fallout has rattled the entire crypto industry, raising serious questions about the future of digital assets and the lack of global regulation. 

On Monday, Changpeng Zhao, the CEO of FTX competitor Binance, sought to reassure his audience of the sector's legitimacy. (This is the same Binance that briefly emerged as a lifeline for FTX before reversing course last week.)
 
"It's obvious that people are jittery," said Zhao, widely known as CZ, in a question-and-answer session on Twitter.  "I want to say, short-term, it is painful. But I think this is actually good for the industry long-term."
Jeff Bezos plans to give away the majority of his net worth — currently valued at around $124 billion — during his lifetime, he told CNN in an interview. 
So, where's the money going, Jeff? He was light on specifics, but he mentioned fighting climate change, so that's cool.
Meanwhile, his ex-wife Mackenzie Scott swooped in to steal his new cycle and announce that she's already donated  $2 billion in the last seven months. Since her divorce from Bezos in 2019, Forbes estimates Scott has now given away $14.4 billion to more than 1,500 organizations. 
Advantage, Scott! 
Let's end on a lighter note, shall we?
ICYMI: Last weekend, the chief financial officer of Tyson Foods drunkenly wandered into the wrong home, fell asleep next to a person he didn't know, and was subsequently arrested. 
Today, he's back at work and trying to move past it:
"I'm embarrassed and I want to let you know that I take full responsibility for my actions," John R. Tyson, the chief financial officer of Tyson Foods (and the great-grandson of company's founder), said during a Monday earnings call with investors. 
Look, I'm not here to make light of others' misfortune, but also...no one got hurt. And this is the SECOND TIME this year that an executive at a meat (or meat-adjacent) company got in trouble for being drunk and disorderly in Fayeteville, Arkansas. 
Let's not forget about September's Great Nose Biting Incident, courtesy of Doug Ramsey, who at the time was the chief operating officer at Beyond Meat.
Ramsey was arrested on charges of "terroristic threatening" and third-degree battery after he allegedly bit a man's nose during a dispute in a parking lot following college football game. He left the fake-meat company last month.
Friends in Fayeteville, what are y'all putting in the water? Tequila?
📦 Amazon is planning to lay off some 10,000 employees in corporate and technology jobs, the New York Times reported.
💰 Tesla CEO Elon Musk will spend this week in court to defend the massive compensation package that helped make him the world's richest man.
📍 Google has agreed to a record $391.5 million settlement with 40 states for allegedly misleading consumers over its location tracking practices, a coalition of attorneys general announced Monday.
💸 It could soon be time for the Federal Reserve to ease up on its super-sized rate interest hikes, according to the central bank's No. 2 policymaker, Vice Chair Lael Brainard.