An exclusive inside look with your free CNN account
🎤 Behind the scenes: 'The James Brown Mystery'
Jacque Hollander and James Brown in a recording studio in the 1980s. (Photo credit: Jacque Hollander)
"What am I willing to risk for this story?" 
Thomas Lake pondered this question on an evening walk with his 2-year-old. It's one of many intimate moments that Lake, a senior writer at CNN, shares in his debut podcast, "The James Brown Mystery," which investigates the unanswered questions surrounding the Godfather of Soul's 2006 death.
The eight-episode podcast centers on Jacque Hollander, a circus singer and former colleague of the late musician who believes that Brown was at the center of a criminal organization that may have also been responsible for his death as well as the deaths of his son-in-law and third wife.
It's been nearly six years since Hollander first reached out to Lake, and since then the journalist has interviewed more than 200 people, reviewed tens of thousands of documents and published an online series in 2019.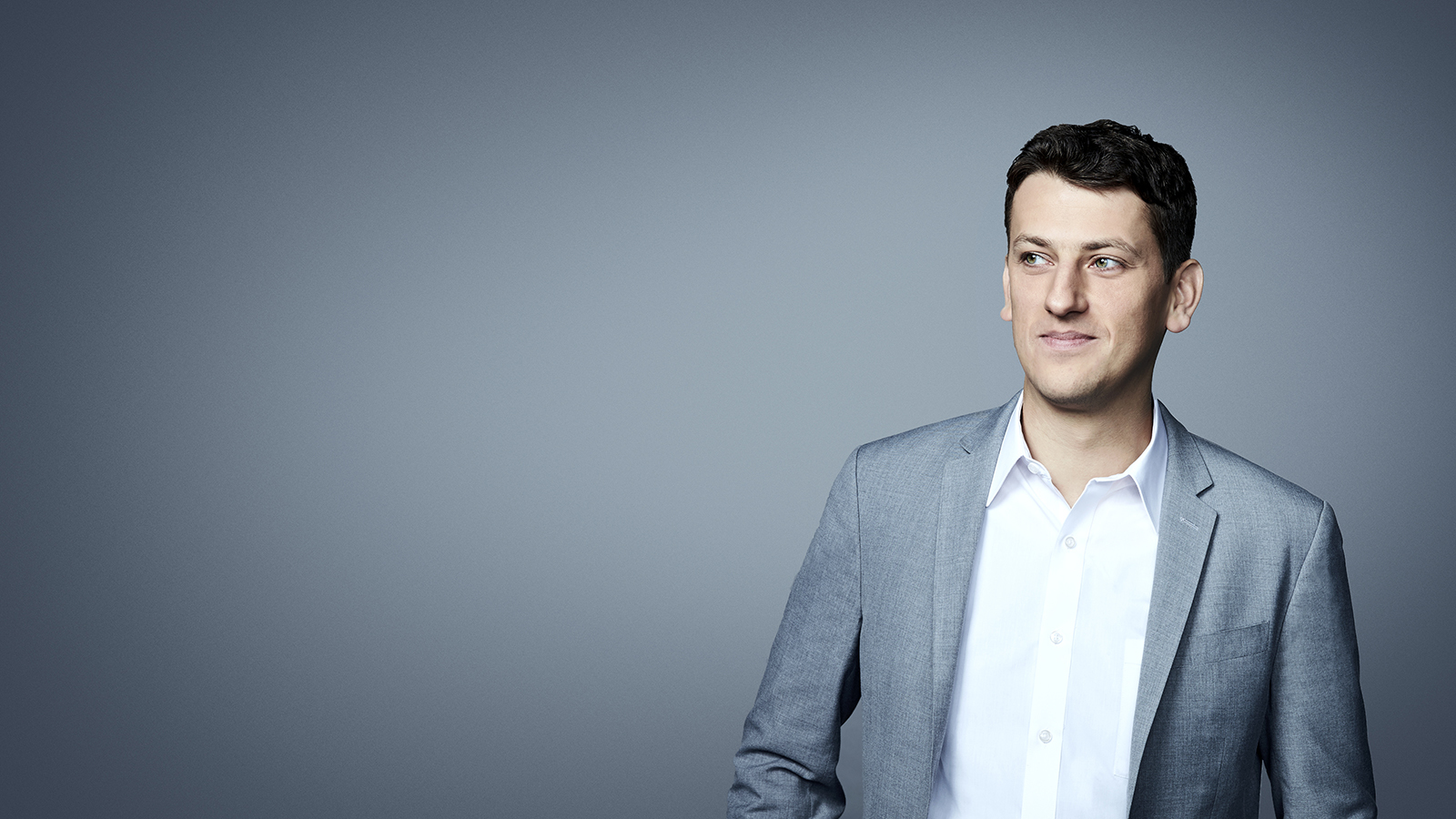 We caught up with Lake just a few days after the podcast's second episode published. Here's a portion of our conversation, edited for length and clarity: 
Tell us a little bit about when you first started reporting on James Brown and how this all came about.
In 2008, I was a writer for Atlanta Magazine and my editor brought me a copy of the (local newspaper) with a story about James Brown's son-in-law who was shot to death. He said, "Hey, maybe you should check this out and see what happened." I was doing these longer reported pieces that would usually take several weeks to look into. So I looked into the apparent contract killing of Darren Lumar, otherwise known as Chip, who was married to James Brown's daughter, Yamma. And the story I ended up writing was about Lumar's business dealings. He had cheated a lot of people, and that ended up being what I focused on in the story.
In that reporting, it did come up that he had claimed that there was more to James Brown's death than met the eye. But at the time, I wasn't really hearing anyone else saying that so I couldn't take it anywhere. I thought: "Well, Darren Lumar said a lot of things that weren't true. Could this have just been another one of them?" So my story mentioned that, but I ended up focusing on what Lumar had done in his career and the circumstances of his death.
I wrote that, put it behind me and forgot about it. Almost eight years later, the circus singer (Jacque Hollander) first called me, and she had read this story and wanted me to know that I had missed the big important thing. That Darren Lumar was murdered because he said James Brown was murdered, so you need to reexamine this. And I did.
As we learn in the second episode, Jacque says she was a victim of a brutal assault by James Brown. So why is she motivated to find out if his death was not from natural causes?
This is the question I've asked her so many times. We explore that question and some potential answers to it at length in Episode 6 (releases on November 25). But just speaking a little more generally, I think like anyone she's a complicated person and there may not be just one reason she does things. I think she enjoys the sort of amateur detective work, especially now that she hasn't been able to travel with the circus lately. I think trying to solve this puzzle is one of the ways that she passes the time and it feels, I think, exciting and important to her in that way. But I do also think that she genuinely cares about about putting the truth out and thinks that whatever James Brown may have done to her, no one should get away with having hurt him. I think it offends her sense of justice.
But I think the other thing you have to remember is that Jacque was very good friends with Adrienne Brown, James Brown's third wife. Jacque is motivated by wanting to get justice for her close friend, who she is certain was murdered. This gets talked about a lot more in Episode 5 (releases this Friday, November 18) but there's a notebook from a reliable police informant who alleges that a medical doctor confessed to murdering Adrienne Brown. And so Jacque certainly isn't the only person who has questions about Adrienne's death.
You talk about the personal risk in investigating these murder allegations. How do you feel about possibly putting yourself and your family in harm's way?
It's been scary, especially in 2017 and '18, I would be out driving and I would check the rearview mirror and say "Who's behind me?"
My wife understands the risk but she's very levelheaded and it takes a lot to faze her. So there have actually been a few times when I've been worried and she's just sort of like, "It's going to be fine." There was a time at which I just decided, "OK, the risk is there and yes, I've gotten a few strange or threatening phone calls or text messages."
But you could get hit by a car tomorrow or you could be struck by lightning. So go about the work, be normal. And I pray a lot. I pray that God will keep me and my family safe. And so far we've been safe.
Several podcasts have prompted investigators to uncover new details that have led to convictions or vacated prison sentences. Do you think that's something that could happen with "The James Brown Mystery"?
There's no statute of limitations on murder, and so at any time, if the right clue turns up, it could spur the authorities to action. There were times in the last three-and-a-half years or so since we published in 2019 that I thought the authorities might do more — but they have their own priorities, their own motivations that are sometimes known only to them.
So anything is possible, and it's not too late. 
What is one thing that you think the audience should pay the most attention to as they're listening to this podcast?
One thing that I quickly discovered is that as unusual as Jacque's claims are, many others wonder the same thing. I found that more than a dozen people who knew James Brown had called for an autopsy or a criminal investigation into his death.
So this wasn't just some lady in a motor home in Illinois saying something. These are legitimate questions that people in a position to know have raised. I'll give you an example. James Brown's manager Frank Copsidas told me point blank, "James Brown was murdered." He was there in the hours after it happened. He is convinced that someone killed James Brown and got away with it.
| | |
| --- | --- |
| | 🎧 Tune in: Explore Lake's eight-part investigation into the mystery of legendary musician James Brown's death. Listen to "The James Brown Mystery" on your preferred podcast platform and follow here for new episodes. |
💳   CNN insider rec of the week
Brought to you by CNN Underscored
If you want to listen to "The James Brown Mystery" podcast while on the move, we tested both the AirPods Pro 2 and the Samsung Galaxy Buds 2 to see which pair has the best sound quality, noise cancellation and other excellent features. Dive in and see what makes these earbuds different.
🔎 Explore: CNN's Lianne Kolirin and Ivana Kottasová tell the emotional story of Alice Grusová, whose Jewish parents left her on a bench as a baby in a desperate attempt to save her during World War II.
📺 Watch: Tonight at 9 ET, former Vice President Mike Pence answers questions during a live town hall hosted by Chief Washington Correspondent Jake Tapper.
✨ In memoriam:  CNN honors pioneering sports broadcaster Fred Hickman, who recently passed away. On June 1, 1980, CNN's first day on the air, Hickman and Nick Charles were the first hosts of "Sports Tonight," the late-night sports news and highlights program. 
📺 Watch: This Sunday at 9 p.m. ET, check out the CNN TV premiere of "Gabby Giffords Won't Back Down," a tender yet raw documentary about the former congresswoman's painstaking recovery from a 2011 assassination attempt, and her path to becoming an advocate for gun violence prevention. 
You're receiving this email because you created a free account on CNN.com. If you're not interested in these updates, you can unsubscribe here. 
- Written and edited by Kyle Almond, Tricia Escobedo and Jessica Sooknanan
INSIDE CNN
An exclusive inside look with your free CNN account