Good morning. In today's newsletter: The fourth quarter is here, and the outlook is murky. Plus, a quick note on a new chapter for Before the Bell, and the Federal Reserve addresses the cost of climate change. 
US stock futures are pointing higher after ending the quarter at recent lows. But markets in Europe were weak, while stocks in Asia were mixed. Chinese stock markets are closed all week. 
Just in: Tesla shares are down nearly 5% premarket after third quarter deliveries missed forecasts.
▸ Forwarded this newsletter? Want global markets news and analysis from CNN Business reporters every morning? You can sign up here.
Welcome to Q4. Expect more gloom but less doom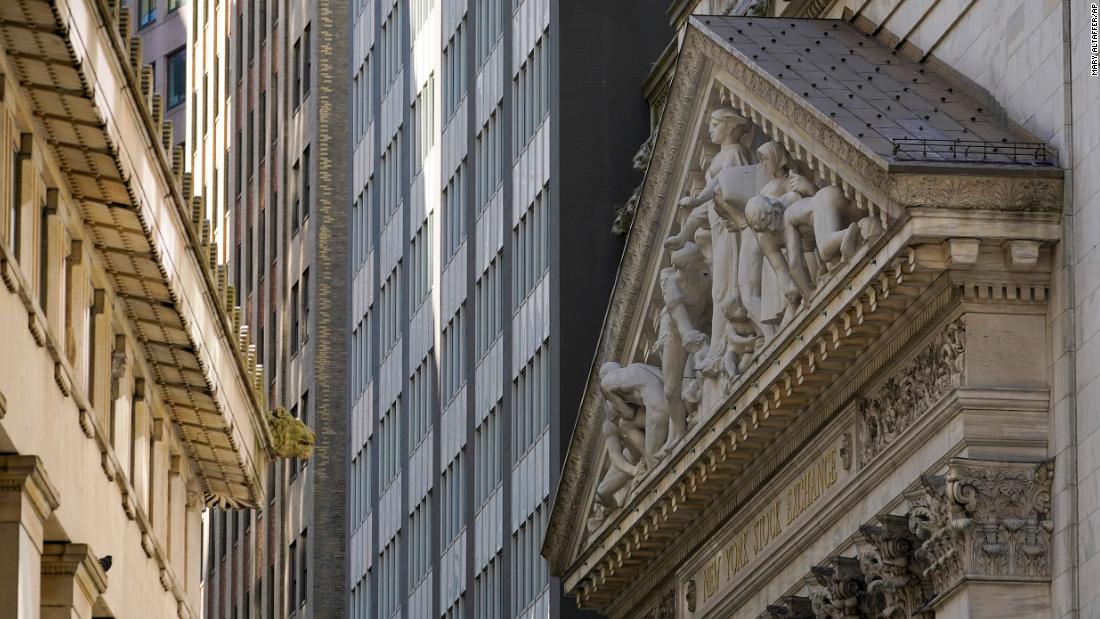 It's been a hard year for markets, and investors are looking for a bit of reprieve as we enter the fourth quarter — historically a good one for stocks, especially during midterm election years. Unfortunately, this year may buck the trend. 
The outlook, as Goldman Sachs analysts put it, is "murky," and more volatility is expected. With so much uncertainty around inflation, central bank policy, and corporate earnings, investors could be in for a tumultuous end to a tumultuous year. 

What's happening: Investors waded through a very bad third quarter — they grappled with persistent inflation and aggressive interest rate hikes by Western central banks, repeated lockdowns in China, and an energy crisis in Europe. 

The S&P 500 fell 1.5% Friday and was down nearly 24% so far this year. All three major indexes are in a bear market — or down at least 20% from recent highs — and economists are warning that the stage is set for a global recession. 

Here's what to watch out for in Q4.  

Central bank problems: Some investors are hoping that monetary policymakers turn more dovish this quarter, pivoting away from aggressive rate hikes. But inflation has been persistent. 

The Federal Reserve's preferred benchmark for consumer inflation, the Personal Consumption Expenditures price index, rose in August from the previous month. That puts more pressure on the central bank to continue its aggressive rate tightening policy. 

Investors still underestimate the central bank's resolve to raise interest rates, wrote Lisa Shalett, chief investment officer of wealth management at Morgan Stanley, in a note. That means markets are more susceptible to steep drops when hikes happen. 

The higher rates go and the longer central banks keep them there, the narrower the chance of avoiding recession becomes. The pain is already beginning. Soaring mortgage rates, nearing 7%, have helped push down existing home sales for seven months in a row.

The Fed meets again in early November, and as of Friday, investors were putting the probability of another three-quarter percentage point hike at nearly 60%, according to the CME FedWatch tool. 

Earnings weakness: Third-quarter corporate earnings begin soon, and the outlook is gloomy.  

According to FactSet, companies in the S&P 500 are expected to report their lowest year-over-year earnings growth since 2020. 

Analysts are signaling pessimism. They've lowered their earnings growth outlook to 3.2%, down from 9.8% since June. 

"Weakening earnings will be a challenge to markets," wrote BNY Mellon analysts. The S&P 500's price-to-earnings ratio, the relationship between a company's stock price and earnings per share, is still near historic highs. That means if earnings weaken, sell-offs and market drops are likely. 

The impact of central bank policy on the economy and corporate profits tends to come with long lags, said Morgan Stanley's Lisa Shalett. So even if corporate earnings beat estimates, pain could lie ahead. 

"This means investors could be getting a false sense of security from whatever earnings potential they see in stocks today," she said. 

The bright side: Analysts at Barclays say that there will be some pain, but it won't be unbearable. "Our analysts are still bearish on most risk assets, but they feel as if much of the adjustment has already occurred," they wrote. "We see more gloom than doom."

History is on the side of investors, after all. Since 1928, the S&P 500 has gone up 73% of the time in the fourth quarter, with an average gain of 7%, according to Howard Silverblatt at S&P Global Indices. 
Hurricane Ian could be Florida's costliest storm ever
"Hurricane Ian will forever change the real estate industry and city infrastructure. Insurers will go into bankruptcy, homeowners will be forced into delinquency and insurance will become less accessible in regions like Florida."

TOM LARSEN, HAZARD & RISK MANAGEMENT UNIT, CORELOGIC
Read more from CNN Business.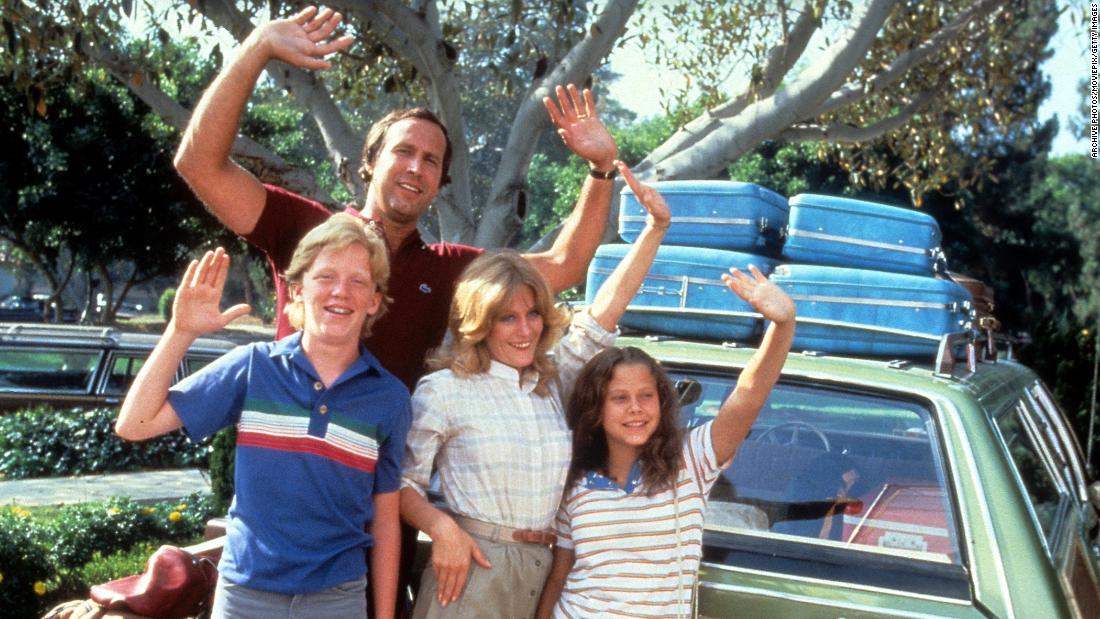 🚨 As we kick off a new quarter, it's also the beginning of a new chapter for Before the Bell. Here's a quick note from Julia Horowitz, who has written this newsletter for the past three years.
When we relaunched Before the Bell in 2019, we had a fresh mission in mind: To identify and make sense of the biggest market and business stories of the day, delivering crucial context and original reporting to readers around the world.
I knew it presented a significant opportunity. What I didn't know was that a pandemic would trigger a historic market meltdown followed by a euphoric rally, as an unprecedented intervention by policymakers ushered in a new era of investing. Now, with war in Europe driving inflation to multi-decade highs, there's just one thing that can be said with certainty, and it's that certainty itself is in low supply.
"What a time to be writing about markets," a colleague remarked to me the other day. I'm biased, of course, but have to agree. It's been a wild time.
And now for the news: I'm still on the story for CNN Business, though in a slightly different role. I'll be going deeper on the main news shaping the global economy and financial markets, exploring new reporting formats and drawing connections between themes that emerge from different corners of the globe. If you have any tips, or recommendations on what to focus on first, please send them my way.
In the meantime, please join me in extending the warmest official welcome to Nicole Goodkind, who takes the reins as the lead writer of Before the Bell starting today. You all know by now that Nicole is whip smart, well-sourced and really funny, and I'm so excited you'll get to see more of her work. I'll be eagerly reading every day, coffee in hand.
One more thing: Don't write me off entirely. I'll still drop in as a guest writer from time to time. But for now, I wanted to extend a thank you. It's been a privilege to take up space in your inbox every morning, especially at a moment of such consequence.
I believe that what happens next on Wall Street will have huge ramifications — for investors, for governments and for the lives of millions of people, and am excited to help tell this extraordinary story. Now back to Nicole, your next guide.
The Institute of Supply Management (ISM) releases its US Manufacturing Purchasing Managers Index (PMI) Report at for September at 10 a.m. ET. 

Coming tomorrow: US job openings and labor turnover (JOLTS).
WHAT WE'RE READING AND WATCHING
▸ 5 signs the world is headed for a recession (CNN Business)
▸ OPEC+ to weigh production cut to bolster oil prices (WSJ)
▸ Swiss court orders Lidl to 'destroy' its chocolate bunnies (CNN Business)
▸ Grocery store prices aren't coming down anytime soon (CNN Business)
▸ Texas anti-ESG law endangers financial stability, says Raskin (FT)
▸ How to protect your 401(k) in a bear market (CNN Business)
The Fed addresses the cost of climate change
The Federal Reserve announced last week that six of the largest US banks — Bank of America, Citigroup, Goldman Sachs, JPMorgan Chase, Morgan Stanley and Wells Fargo — will participate in a pilot program next year that assesses their ability to withstand a number of climate change-related scenarios. 

Climate activists said that the project was long overdue (Federal Reserve Chair Jerome Powell has been questioned about it multiple times over the last year), and that other central banks are far ahead of the Fed on climate risk assessments. The Bank of England ran a similar exercise in 2021. 

They also said the proposal lacked any real teeth. In its announcement the Federal Reserve stressed that the exercise "is exploratory in nature and does not have capital consequences." It also said that it would not publish individual banks' results. 

San Francisco Federal Reserve President Mary Daly told me on Thursday that this was a learning and exploratory exercise for the Federal Reserve. It would be "incredibly premature to jump to the conclusion that any new policies or programs would come out of it," she said. 

The other side: Still, critics argued that the Federal Reserve was overstepping its boundaries and that they might soon begin to enforce financial penalties. 

"The Fed's new 'pilot' program is the first step toward pressuring banks into limiting loans to and investments in traditional energy companies and other disfavored carbon-emitting sectors," wrote Republican Senator Pat Toomey, ranking member of the Senate Banking Committee. "The real purpose of this program is to ultimately produce new regulatory requirements."