An exclusive inside look with your free CNN account
✨ Anderson Cooper gets personal in his first podcast
Anderson Cooper's career has thrust him into the middle of countless breaking news situations where he's had to balance live reporting while dealing with staggering tragedy. His tireless work during Hurricane Katrina in 2005 and its horrific aftermath won him accolades. When the media attention turned to him, he told a New York Magazine writer, "I really hate talking about myself."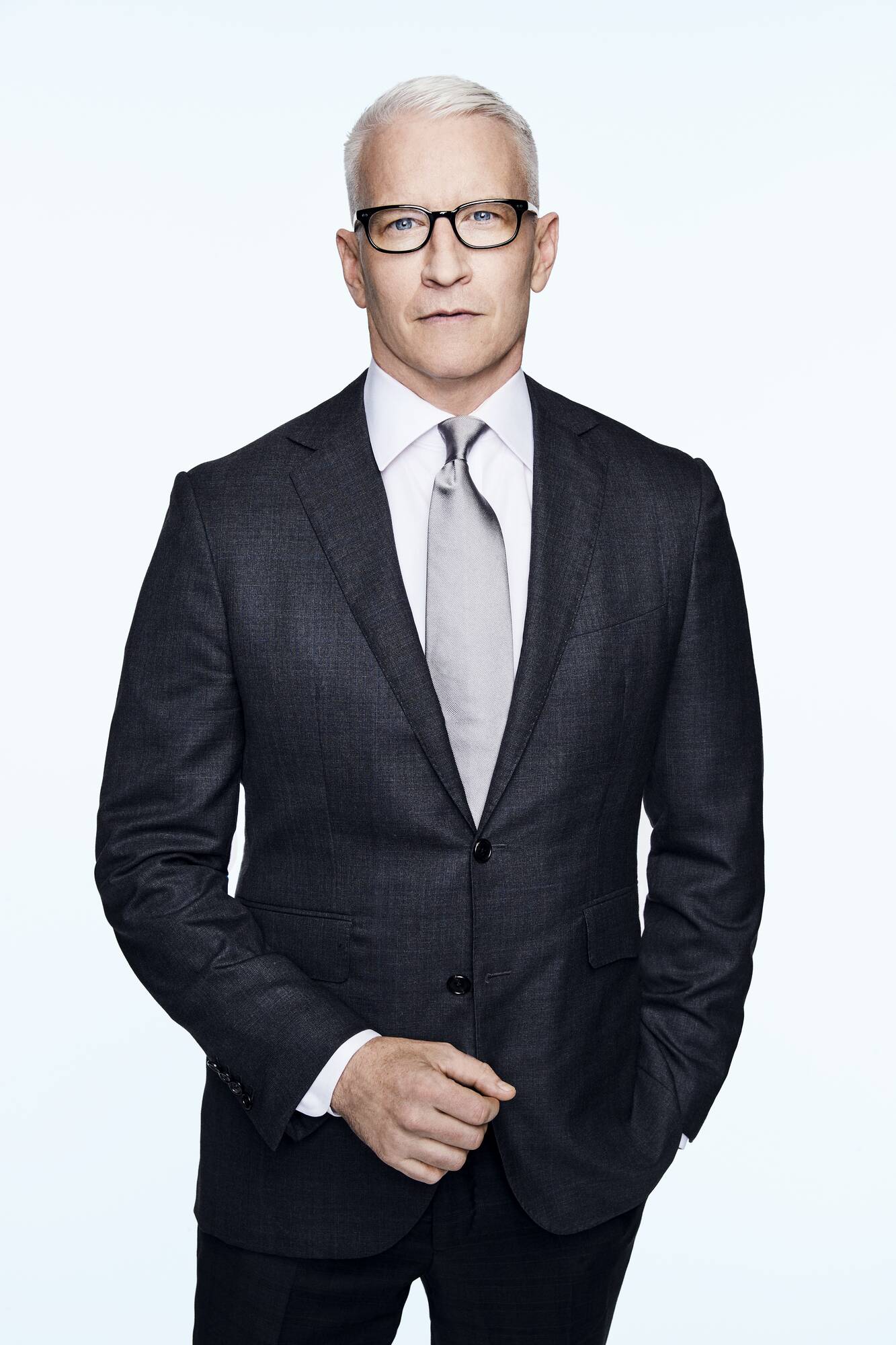 A lot has changed in Cooper's life since then. He's a father of two young boys, and he says his children are part of the reason why he decided to explore loss and grief in his debut podcast, "All There Is with Anderson Cooper."   
The podcast begins with Cooper recording himself while packing up the apartment of his late mother Gloria Vanderbilt, who passed away in 2019. The deeply personal audio series has resonated with audiences, topping the Apple Podcast charts days after its mid-September release.
We recently asked Cooper to share more about what motivated him to get so personal in his podcast. Here's what he told us, in his own words:  
What was one surprising thing you learned about your family while packing up your mother's apartment after her death? 
In packing up my mom's apartment, I was also going through boxes of things that belonged to my dad and my brother. My dad died when I was 10 and my brother died by suicide when I was 21. My mom couldn't bring herself to go through their things, so they had just been stored away. It was really emotional to go through all their things alone. 
My mom saved everything: old Christmas cards from Charlie Chaplin, letters from Marilyn Monroe, racy telegrams from Frank Sinatra from when they were dating (he signed them "Your Feller on the White Horse.") So those were all fun to go through. But I guess the most surprising thing was finding the hidden notes she left me. She knew I would be the one going through everything, and she left the notes like breadcrumbs in a forest to help me find my way through things.
I was stunned to find them. I found a blouse and a skirt with a note explaining these were the clothes she was wearing when my brother, Carter, killed himself in front of her. I didn't know she had saved those clothes, and I still don't really know what to do with them.
You are a father to two young boys. How has your perspective on life and death changed now that you're a dad? Or has it?
My dad died when I was 10, and I am determined to try to live to see my kids make it into adulthood. I made this podcast because I've wrestled with loss and grief nearly all my life, and I wanted to learn better ways to deal with it. Making a podcast allowed me to interview people I never would have reached out to on my own, and those conversations have really helped me begin to think about grief in new ways.
I don't want to pass on to my kids that sadness that I've felt for so long. I want them to know who my dad and mom and brother were, but not be burdened by the weight of their deaths that I have carried.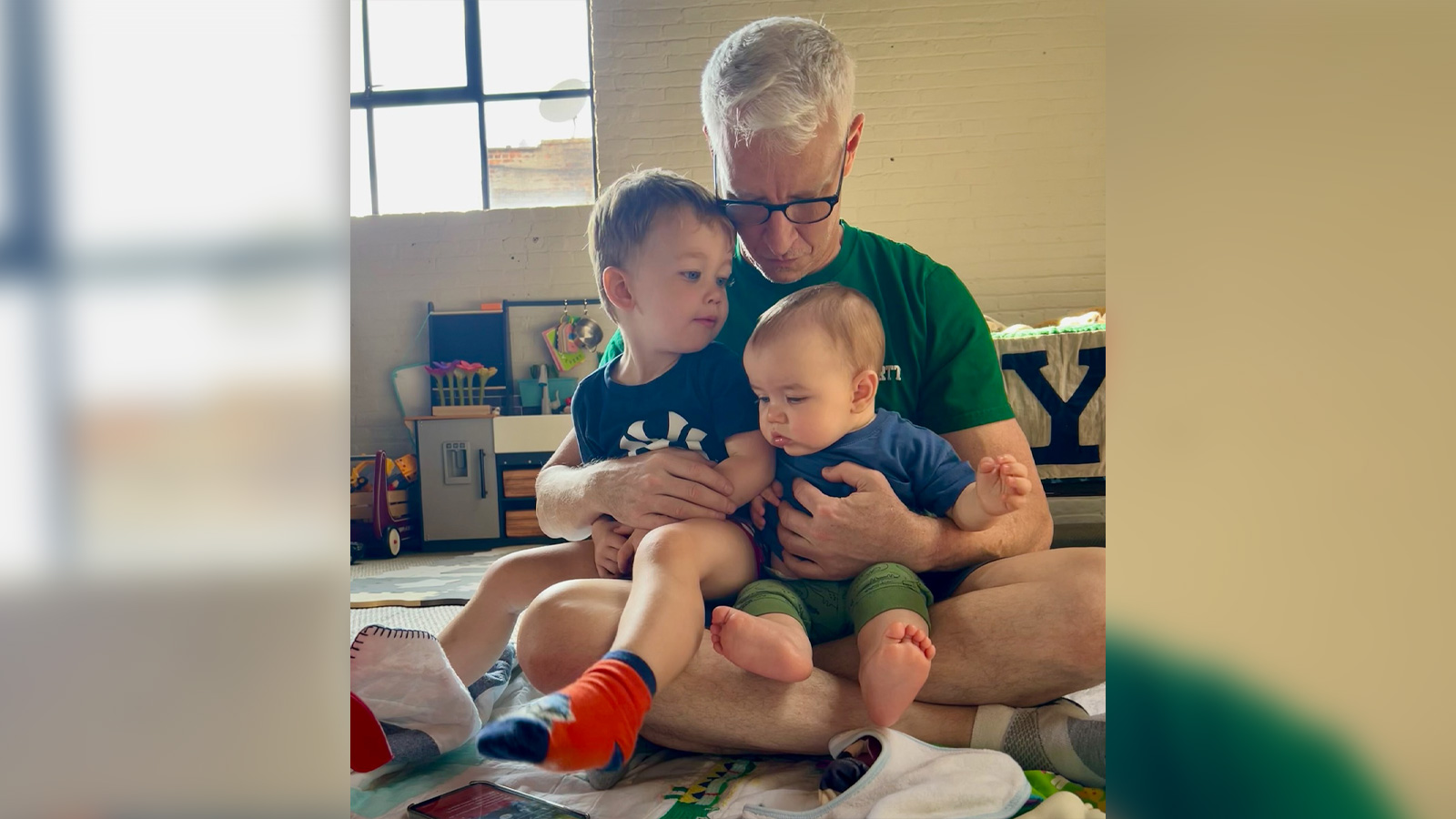 Cooper is shown with his sons, Wyatt and Sebastian, who he said motivated him to face his grief.
This is your first podcast. You've been in front of the camera for decades — how is it different creating an audio series?
I just starting recording my thoughts into my phone while going through my mom's things. I felt really alone, and it helped to kind of narrate what I was doing and finding and feeling. It helped me make some sense of it, and also put the emotion I was feeling in some context. It also enables a level of intimacy that a camera can get in the way of. I then started interviewing people who knew my mom, and I found it so helpful in re-framing my sadness. 
I only decided to make it into a podcast because I really think it might be helpful to others. Grief is one of the most universal of human experiences, and yet too often it's isolating. As one of my guests pointed out to me, it is really a bond that all of us share, it's an experience we will all go through, and it doesn't have to be so lonely and isolating.
What is a favorite moment of yours in "All There Is" that listeners can look forward to? 
There is a lot of laughter in the podcast, without a doubt. Stephen Colbert, Molly Shannon, a bunch of the guests are really funny in addition to being moving and full of wisdom. I'm a huge Molly Shannon fan, and to hear her talk about her wild experiences as a child being raised by her single dad was heartbreaking but also amazingly funny.
It may sound weird to say that, but you kind of have to listen to the podcast to know what I mean. 
| | |
| --- | --- |
| | New episodes of "All There Is with Anderson Cooper" release weekly. Listen on your preferred podcast platform and subscribe here. |
💳   CNN insider rec of the week
- Written and edited by Kyle Almond, Tricia Escobedo and Jessica Sooknanan
INSIDE CNN
An exclusive inside look with your free CNN account