Welcome back! Labor Day weekend was surprisingly busy, so let's get right into it.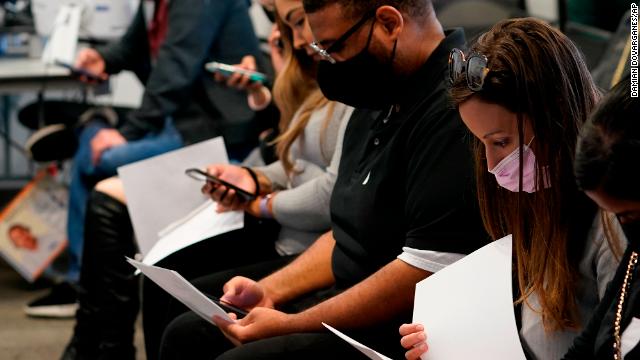 While Americans were soaking up the end-of-summer sun, Britons were busy getting a new leader to succeed the astoundingly scandal-prone Prime Minister Boris Johnson.
On Tuesday, Liz Truss was sworn in as Johnson's replacement. And it's hard to overstate just how bad a hand Truss has been dealt.
Here's the deal: The UK is skidding toward a recession, with inflation already at 10% and marching steadily higher (as in, it might peak somewhere between 18% and 22%, according to analysts). The cost of living has gone through the roof; retirees are choosing between heating their homes and eating; businesses are warning they may not make it through the winter as energy bills keep rising.
"It's just one blow after the other," said Martin McTague, who heads up the UK's Federation of Small Businesses. "I'm afraid I can't find any good news."
(Pssst, Martin: If you want good news, go read about this penguin named Lucas who just got a pair of custom boots to help him deal with a condition called — I kid you not — bumblefoot.)
Anyway, Julia Horowitz, my colleague over in Blighty, has helpfully laid out the various disasters Truss will be tasked with addressing in her first weeks in office.
First up: Skyrocketing energy costs.
Average household energy bills have risen 54% already this year and are forecast to go even higher. By October, energy bills for households are expected to reach an average of $4,106 a year (or $342 a month). Analysts say the household price cap could rise to more than $5,700 in January.

Businesses are in deep trouble, too. The chief executives of six leading pub and brewing businesses have warned that surging bills for electricity, heating and other essential supplies could force many pubs to close.

The crumbling value of the British pound could make things worse — making it more expensive to import energy and pushing inflation even higher.

Truss told the BBC on Sunday that she would make an announcement on the "serious issue of energy" within one week. A broader economic package would follow within a month, she added.
Brexit hangovers
Job vacancies remain 60% above their pre-pandemic level. And ever since the UK bailed on the European Union, it's a lot harder to find workers to fill those roles.

Brexit is also scrambling trade, particularly with the European Union, the UK's largest trading partner. Exports and imports will be about 15% lower in the long run than they would have been if the United Kingdom stayed in the EU, the Office for Budget Responsibility.
Strikes
Transportation workers, journalists, lawyers, sanitation workers and postal staff have gone on strike over the past year. In many of the cases, union bosses have blamed the government for failing to meet their demands and break the deadlock.
And that's just a small taste. I won't even get into the political minefield she's walking into as even her fellow Conservatives express doubts about her ability to do the job.
Economists, meanwhile, are less than enthused about Truss' economic agenda, which so far can be summed up as "tax cuts will fix everything."
The problem with that is, tax cuts tend to help the people who pay the most taxes, and those people are not the ones currently having to choose between eating food and heating their homes.
To deal with the energy crisis, the state is going to have to spend hundreds of billions of pounds to freeze gas and electricity prices over the next two winters. It's hard to see how the Truss government will be able to stage such an intervention if slashing taxes (and therefore government revenue) is the core of the plan.
Bottom line
The British government borrowed heavily to prop up the economy during coronavirus lockdowns. The country's debts are now almost 100% of its gross domestic product. That was OK when interest rates were at zero, but the Bank of England has been aggressively hiking rates to fight inflation. That will make it increasingly expensive for the government to service its debt.
"It's almost a perfect cocktail of challenges that make public finances look at risk in a way they haven't in recent times," said Ben Zaranko, senior research economist at the Institute for Fiscal Studies.
E-cigarette maker Juul agreed to pay $438.5 million in a settlement with more than 30 states after an investigation found that the company deliberately marketed its products to young people. 
Those marketing efforts included free samples, social media campaigns, launch parties, and the use of young-looking models in its ads campaigns. The settlement will limit Juul's sales and marketing abilities, including restrictions on marketing to people under age 35, limits on in-store displays, and sales limits. 
TRAGEDY AT BED BATH & BEYOND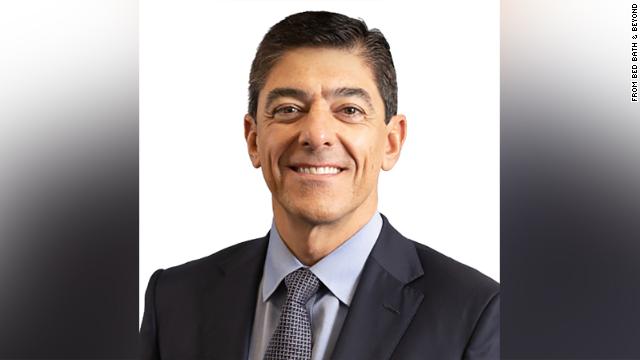 On Friday, Gustavo Arnal, the chief financial officer of Bed Bath & Beyond, jumped to his death from a high-rise apartment building in Manhattan, shocking the city and the business community. He was 52.
Bed Bath & Beyond said over the weekend that it was "profoundly saddened by this shocking loss." On Tuesday, the company named Laura Crossen, its senior vice president of finance, as its interim CFO.
Shares plunged nearly 20% on Tuesday, the first day of trading since Arnal's death was confirmed. A law enforcement source told CNN that Arnal's wife witnessed him jump. No suicide note was found, and no criminality is suspected, the source said.
Arnal (pictured above) died just two days after the company announced it would lay off 20% of its staff and close 150 stores as it seeks to keep its business afloat.
Two weeks earlier, Arnal and other large shareholders were accused in a lawsuit of colluding on a pump-and-dump scheme to artificially inflate the company's stock price. (The company said last month that it was reviewing the complaint but "believes the claims are without merit.")
Arnal joined Bed Bath & Beyond in May of 2020, tasked with stabilizing the business at a time of upheaval for retailers because of the Covid-19 pandemic.
Bed Bath & Beyond remains in deep financial turmoil, which has been compounded by allegations against Arnal and Ryan Cohen, the billionaire investor and meme-stock figurehead who took a 10% stake in the company in March before dumping all of his shares after only five months.
The lawsuit claims that Arnal and others made misleading statements and omissions when communicating to investors regarding the company's strategic plans and financial condition, and delayed disclosures about holding and selling their own shares. The suit also alleges the stakeholders shared fake revenue numbers and company plans for spinning off its "Buy Buy Baby" brand to fuel a stock-buying frenzy.
If you or someone you know is struggling with suicidal thoughts or mental health matters, please call the National Suicide Prevention Lifeline at 988 to connect with a trained counselor or visit the NSPL site.