A lot of investors never learned how to deal appropriately with their anxiety and it shows. Plus: PSL season is upon us. Let's get into it.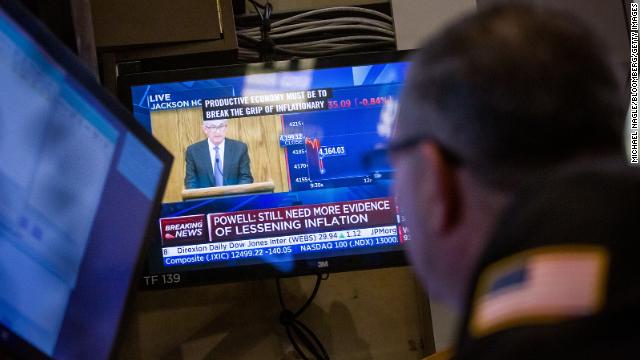 Well, folks, the Jay hath spoken. And it was not great for stocks.
Here's the deal: Markets went a little nutty Monday (more on that in a minute) after Fed chair Jay Powell sent them into a downward spiral on Friday with his speech in Jackson Hole, the econ nerdfest we wrote about here last week.
In case you missed it, our boy Jay did pretty much what everyone expected — soberly reiterated the central bank's commitment to fighting inflation and acknowledged the pain of interest rate hikes before busting out the guitar and leading the group in a rousing sing-a-long of "This Land Is Your Land." (OK, the last bit is clearly made up, but a gal can dream.)
Why did his speech freak out Wall Street? A few reasons:
Jerome made reference to the quote-unquote unfortunate costs of fighting inflation. That will bring quote-unquote some pain.

Invoking Volcker: The Silver Fox also mentioned the success of "Volcker disinflation" — translation: stone-cold rate hikes, a la Paul Volcker of the early 80s.

Stocks tanked Friday, with the Dow plunging more than 1,000 points — its worst day since May.
See, investors were kinda hoping Papa Powell would give some signal that higher interest rates wouldn't have to stick around for very long. You know, just like, jack up rates to get inflation under wraps and then go back to the easy-money policies that make Wall Street happy.
The magic word Powell didn't say? Pivot. As in, pivot away from monetary tightening in 2023.
(Higher interest rates eat into corporate profits, which hurts stocks and bums out shareholders.)
It wasn't just Powell giving off hawkish vibes at the Rockies retreat. European Central Bank board member Isabel Schnabel piled onto Powell's comments, saying central banks around the world need to get serious about inflation, even if doing so drags their economies into a recession (there's that Volcker spirit again).
European and Asian markets fell Monday. US stocks had a downright wacky late-summer session, selling off sharply in the morning, then briefly turning positive in the afternoon, and then back down they went into negative territory to end the day.
We're not holding our breath for a rally. After all, today is August 29, which means it's almost September, aka the worst month for stocks, historically.
The Fed's next meeting about rate hikes isn't till September 21, and markets will have several key economic reports to digest between now and then, such as the jobs report this Friday.
Ah, children. So cute. So freakin' expensive.
According to a new estimate from Brookings, it now costs $310,605 to raise a child from birth through high school (that's right, we're not even including college tuition for the kiddo in this calculation). That figure assumes a married, middle-income couple with two children would spend more than $18,000 a year, on average, to raise their younger child born in 2015 through age 17. 
The total has gone up some $26,000, or roughly 9%, from two years ago. Thanks, inflation.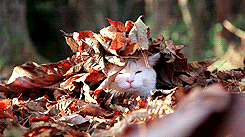 Welcome to another edition of Food News, where we gobble up all the news that's fit for human consumption.
First up: Spicy szn.
A fun fact not a lot of people know is that our seasons are actually controlled by Starbucks now. It's true! So even though it's still a gazillion degrees out, it is officially fall, which is being rebranded as PSL, as in Pumpkin Spice Latte, which begins its limited run on Tuesday.
That's right, just ignore the smell of garbage baking in the midday sun, put on your wool hat and a good jacket and soak up that mysterious especia de calabaza. Squint just right and you will see the trees already turning a vibrant shade of orange, your tabletops already decorated with gourds. Breathe it in.
Oh, and not that it's a surprise but the PSL is roughly 4% more expensive this year than it was last year.
Moving on: Arizona iced tea. That colorful 99-cent bodega treat that hasn't raised its price since it launched in 1992 simply because the owner likes giving his customer a dang break. 
But if you thought it was the product of the the Grand Canyon State, think again. As my colleague Jordan Valinsky explains, Arizona actually comes from Brooklyn (represent!), and it was almost called Santa Fe (as in, New Mexico).
The brand's founder, Brooklynite Don Vultaggio, wanted something that connoted a "warm and healthy environment."
"When I put Santa Fe on the package, it didn't look right," he said.
So he zoomed out, thinking of places near Santa Fe that would look better on a can. Arizona, with its satisfying center Z, just looked right.
My favorite bit: Vultaggio had never even been to Arizona or New Mexico, he just associated them an appealing lifestyle — "an environment and climate that made you want to grab a refreshing iced tea."
Finally, doughnut time.
Even though NASA had to call off the Artemis mission before its scheduled launch Monday morning, Krispy Kreme's Moon Doughnut mission was undeterred. In honor of the lunar launch, which will be rescheduled following technical troubles, Krispy Kreme offered up a cheesecake-flavored crème-filled pastry, dipped in a cookies-and-cream icing with swirls meant to evoke the moon's surface.