Tonight: Wall Street types expecting a sequel to last year's mega bonuses are in for disappointment. Plus, the internet's got beef with Cracker Barrel. Let's get into it.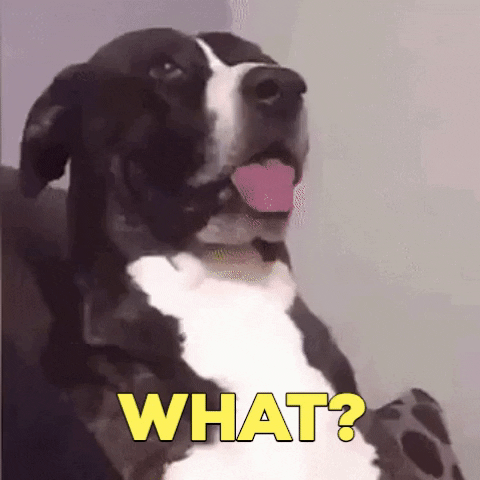 Last year was a busy, chaotic one on Wall Street. Mergers, acquisitions and new stock listings were going a mile a minute, underpinned by a generally jolly mood. The economy was bouncing back. Vaccines dimmed the risks posed by Covid. Money was essentially free to borrow. There was a war for talent among banks. Champagne for all!
All of that activity meant long, stressful hours for bankers. But that's part of the bargain on Wall Street: Work until you nearly collapse and wait for your lavish bonus check to hit your bank account.
See here: The average Wall Street bonus for 2021 hit a record high of $257,500, up 20% from the year before, according to estimates by New York State Comptroller. (Just to be clear: That's a bonus figure, not a base pay. So, yeah, we're not exactly calling for a GoFundMe for these guys.)
This year, though, it's a very different story.
Anyone expecting the same kind of cushy payment is in for disappointment.
Bonus pay on Wall Street is getting significantly reined in this year as deal volume dries up, fueling concerns that banks will lay off staff the end of the year.
A new report from consulting firm Johnson Associates forecasts that year-end bonus pay will decline across financial services, with some bankers seeing bonuses gutted by 45% or more from last year.
"It's been a real shock," Alan Johnson, managing director of the firm, told me. "I don't think any of us really appreciated how much the pandemic stimulus created a bubble ... now the lights have come on and it's a little ugly."
The differences between 2022 and 2021 are stark, to say the least. We went from a bull market to a bear market. From a dovish Fed that spiked the proverbial punch bowl to a hawkish one that's trying to sober everyone up with higher interest rates.
Financial institutions are having to tighten their belts a bit more rapidly than they may have anticipated. The number of global initial public offerings dropped by 54% in the first half of this year compared with 2021, my colleague Julia Horowitz reported earlier this summer. Mergers and acquisitions fell 25%.
That's bad news for banks, which typically make much of their revenue from putting deals together. Investment banking revenue at JPMorgan Chase fell 61% last quarter. At Morgan Stanley, it fell 55%.
Of course, Johnson says, these firms are still very profitable. "They went from making two tons of money, now they're going to make one ton of money," he tells me. "But it's still a ton of money."
It's no surprise that Wall Street bonuses should wax and wane with the fate of the markets. But what's shocking to Johnson is how fast the tables turned this year. Banks that went on hiring sprees in the boomtimes of 2021 are in a bind now, likely realizing in hindsight they overstaffed.
"There will be layoffs — not massive layoffs, but I they'll certainly be layoffs at the end of the year," Johnson says.
Of course, no one's celebrating the prospect of handing out pink slips or scaling back pay. But neither is anyone throwing a pity party for the well-to-do Wall Streeters who are about to get haircut.
"The problems here are of course dwarfed by the problems of people in real world," Johnson says. "It's bad when your bonus goes for a $1 million to $600,000, but that's still $600,000."
Mortgage rates dropped for the second week in a row, falling below 5% for the first time since April. The 30-year fixed-rate mortgage averaged 4.99% in the week ending August 4, down from 5.3% the week before, according to Freddie Mac. That's still nearly double what it was a year ago, and the rate is likely to keep fluctuating because of how janky the economy is right now. My colleague Anna Bahney has more.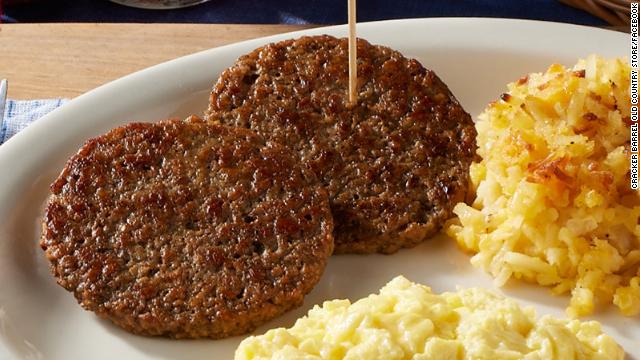 So, Cracker Barrel ... It's a restaurant you traditionally go to after church to eat an unholy amount of biscuits and gravy while your grandma stocks up country-themed tchotchkes and gingham-printed novelty dish towels embroidered with nonsense like "happiness is homemade."
At least that's my memory of it.  
Point is, it's a wholesome place. But leave it to Facebook commenters to turn it into a battleground of the Great American Culture Wars.
Here's the deal: Cracker Barrel added Impossible sausage to its menus. Perhaps because they realized (20 years too late, in my case) that they weren't really providing for the growing number of vegetarians and vegans in America who, like, occasionally are also hungry.
But of the more ravenous carnivores out there didn't like the addition of "fake" meat, and they didn't hold back in their Facebook comments replying to Cracker Barrel's post announcing the update. A sampling:
"I just lost respect for a once great Tennessee company." 
"Stop with the plant based 'meat' crap." 
"Bad choice."
To be clear, Cracker Barrel isn't replacing its meat sausages with veggie alternatives. It's not mandatory or anything, as hundreds of other commenters noted in their retorts…

"It's amazing the snowflakes here getting triggered by a meat alternative showing up on a menu. Y'all can still order regular meat, you know that right?"

Cracker Barrel, naturally, stayed neutral, replying that, "The menu is always changing, but our love for our customers never will."
BOTTOM LINE
It's a silly story, of course. No one's really going to boycott the restaurant over this. But it's a fun/slightly horrifying glimpse at the way social media both magnifies and deepens cultural divisions on issues as minor as what someone chooses to eat for breakfast.
At the end of the day, though, it's a shrewd business decision.
The global plant-based meat market is expected to be valued at around $25 billion by 2030 – there's clearly demand for it. And Cracker Barrel isn't exactly breaking new ground here: Burger King has the Impossible Whopper; McDonald's is working on its own version with Beyond Meat; even meat purveyor Tyson has its own chicken-less chicken products. 
And what red-blooded American would have beef with a restaurant making such a purely capitalist decision?