An exclusive inside look with your free CNN account
✨ Looking back on seven years of CNN Style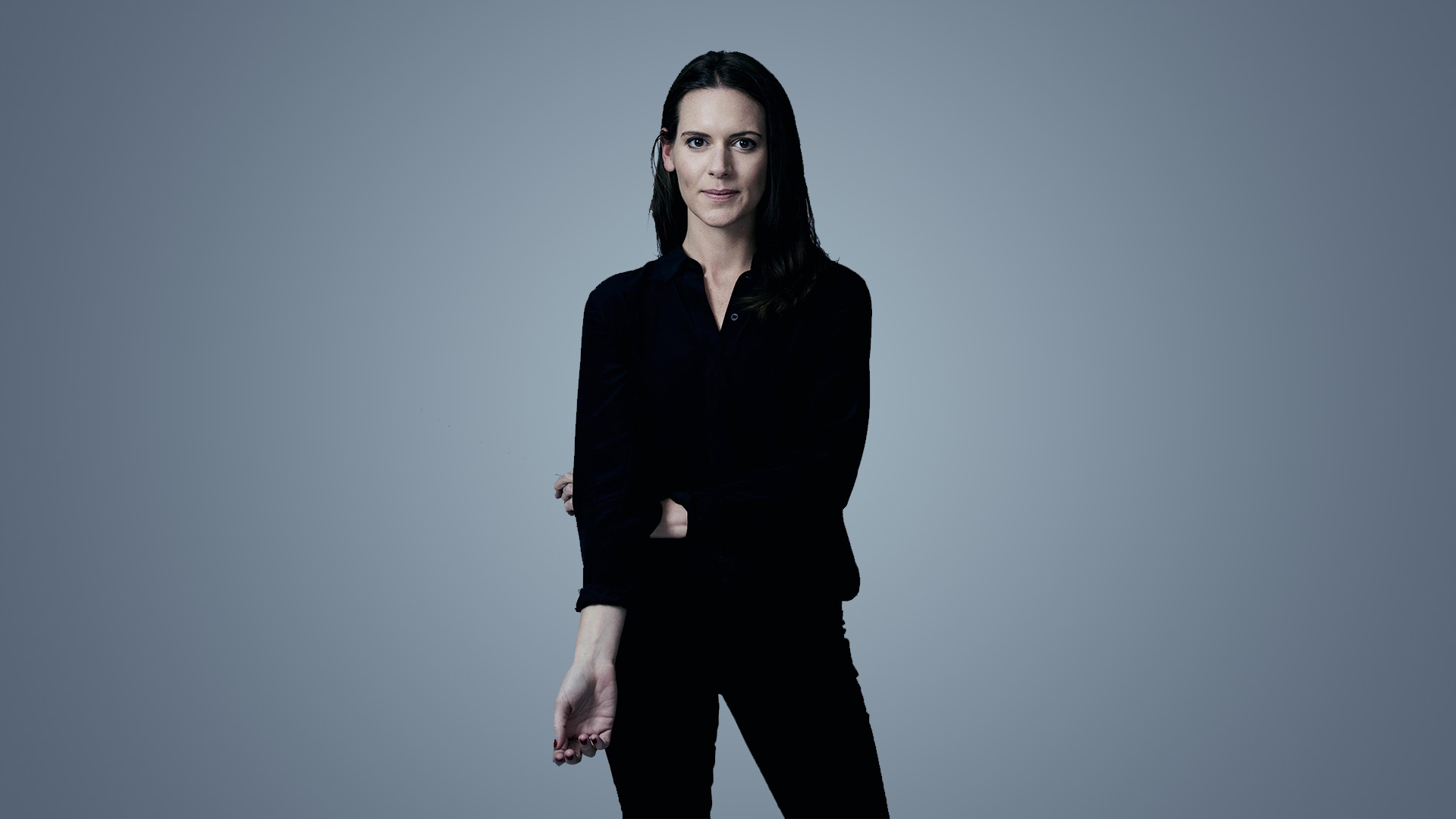 There was a time when "glossy magazines led by the upper echelons of the fashion world" wrote the rules on style and beauty, says Fiona Sinclair Scott, global editor for CNN Style. Now, in the era of YouTube and TikTok, new voices are driving the conversation, and Scott's team has welcomed that shift. 
"I don't see myself as someone who's going to tell readers and viewers what lipstick shade they should be wearing," Scott said. "It's about looking at what's going on in the world, and telling that story through a fashion, beauty and cultural lens." 
CNN's Style team aims to put culture into context, finding powerful intersections between all the topics that the team covers -- including fashion, art, beauty and architecture -- and pressing global issues and current affairs. Style's newest series, As We Are, explores the origins of certain beauty standards and considers the ways in which aspects of our appearances that we might overlook -- like eyebrows, freckles and fingernails -- send a meaningful message. 
"We've found a way to show people how fashion or beauty or art or design are not all frivolous things," Scott said. "They say so much about who we are as a society, where we've come from and where we're going." 
As CNN Style marks its seven-year anniversary this month,  Scott spoke with Inside CNN about the changing definition of beauty and how style has evolved during the pandemic. Here are excerpts from our conversation: 
What inspired your team to take a closer look at the definition of beauty at this moment in time, and why focus on eyebrows, nails and freckles? 
Everyone knows what eyebrows look like. Most people have them; same for nails. But once you get below the surface, you find yourself starting conversations that go far further than simply talking about the hair on your face: these unique traits that we have -- or sometimes don't have -- and how that reflects who we are as individuals. The definition of beauty is vast, expanding, and it's OK to look different. The more that we celebrate that and the more that we make sure that lots of different people with lots of different physical traits are represented, the better it is for everybody.
In doing this series, was there anything that you were surprised to learn?
It was interesting to see the complex relationships people have with their own image and how it is perceived by others. For example, we met a young woman called Yaminah who is featured in the freckles episode. She told us that she's often misidentified as being biracial because of her freckles. As a proud Black woman, she wanted people to know that the assumption that she must be half White was not a compliment to her if it meant people were inadvertently praising her for being closer to a White-centric beauty standard.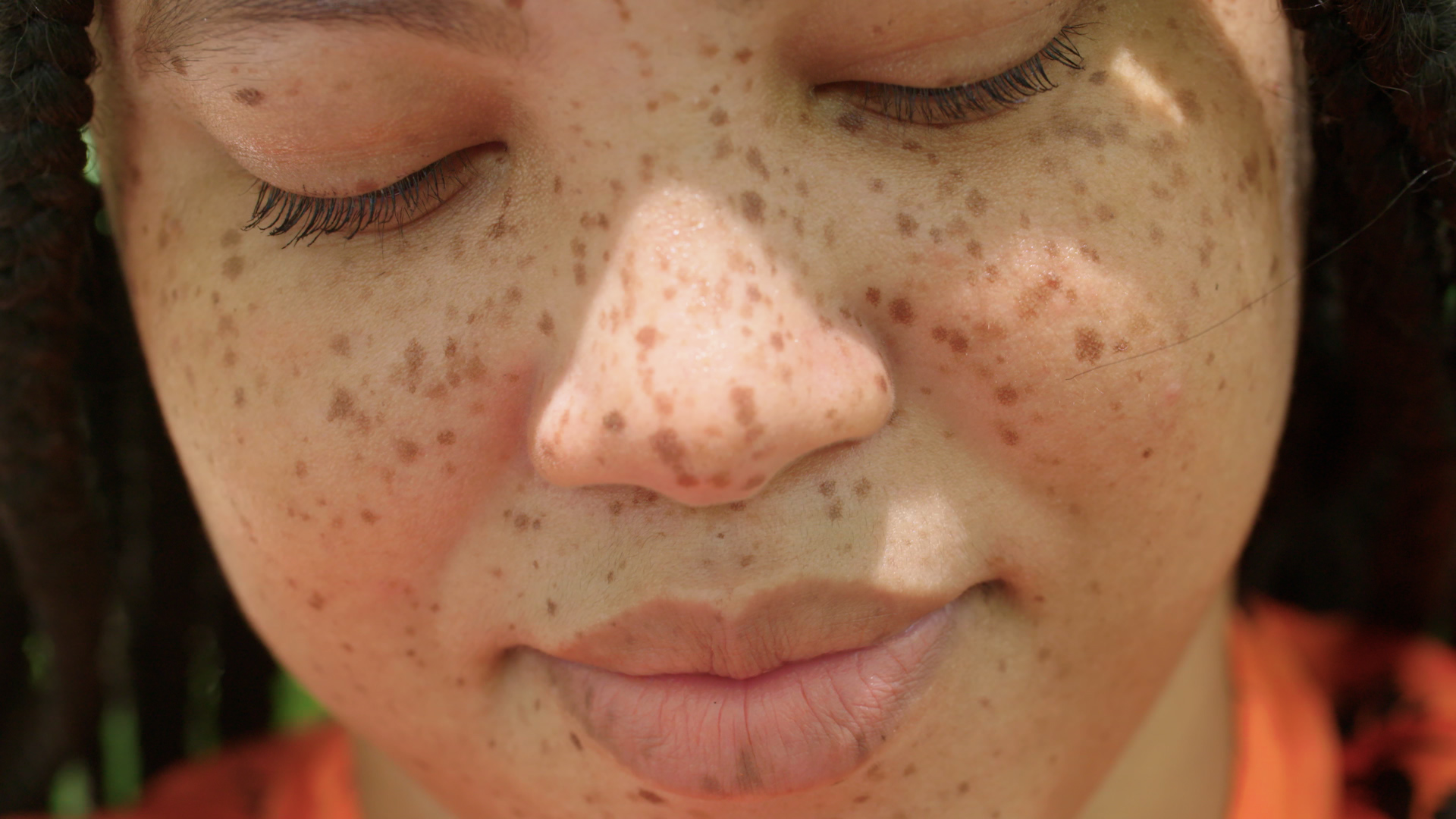 Yaminah Mayo is a Black writer and model featured in CNN Style's "As We Are" series.
I think those conversations are fascinating and so important to give space to -- because if people are making these assumptions about Yaminah, they're probably making them about others. It's important that people understand these complexities when it comes to beauty and identity. 
For so long, the beauty industry and media have really dictated what is seen as "beautiful." Is it more democratic now because there are more voices involved?
Over the course of the last 20 years, thanks to the rise of digital culture and digital journalism, that space has completely expanded. Now, some of the most influential people in the beauty industry are under the age of 30 and have made it (big) through a YouTube channel and a TikTok account. There are more voices, and I think it's a really positive thing. As a result, we're seeing the big power players respond and there's now more diversity on the runways and in advertisements. There's still a lot of work to do here, but seeing Gucci cast Ellie Goldstein, a model with Down syndrome, in one of its beauty campaigns, for example, is positive.
The Style team covers major fashion events like the Met Gala, but your work also touches on much more. How does taking a step back and looking through a different lens help the audience understand the bigger picture a bit better? 
By looking at major world events from the Covid-19 pandemic to the war in Ukraine through a cultural lens, we add another layer to the incredible coverage that our news colleagues produce around the world. Art and culture can, of course, entertain or help lift spirits, but it can also be a powerful reflection of our times. 
For example, when the war in Ukraine initially broke out, we heard about the Ukrainian artist Pavlo Makov who had been nominated to represent his country on the global stage at an event called the Venice Biennale, which is essentially the Olympics of the art world. We followed his journey and his curator's journey as they fled Ukraine and travelled to the Venice Biennale. One of the really interesting things that he said to me when I finally sat down with him in Venice was that art isn't a medicine. Art doesn't stop wars, but it can be a form of diagnosis; it can help you understand why they happen in the first place. Our editorial mission has really helped our team define CNN Style's role in a world filled with conflict and crisis.
Are there any interesting directions you see style and design going as the world hopefully heads into a post-pandemic era? 
I think when we were cooped up inside, we all found this new appreciation for being outdoors. And when lockdowns were lifted, a lot of socializing happened outdoors at first. We're seeing that reflected in home design trends. We had to build makeshift offices in our homes, so I think designers are being clever, creating furniture and design solutions for the home that allow you to pivot from being "at work" to not being at work. We're also seeing even more fluidity when it comes to inside and outside spaces. 
On the fashion front, there were months on end where I, like many people, bought nothing. There were no parties to go to. There was no office to go to. So I just stopped buying clothes. It taught us you can live with less. And I think that was a win for the sustainable fashion conversation. We also saw more experimentation with digital fashion, be it with the launch of the first fashion week in the Metaverse or the convergence of the fashion and gaming worlds. I'm interested to see where these experiments lead to.  
📷 Follow CNN Style on Instagram for the latest fashion and culture in context
✨ CNN Style's 7 favorite features from the past 7 years
💳  CNN insider rec of the week
Brought to you by CNN Underscored
We've rounded up the best Amazon Prime Day discounts from brands like Levi's, Ray-Ban and Adidas to help you find the best clothing and accessories at the lowest prices. Shop our favorites here before they sell out.
Is there something or someone at CNN you'd like to see spotlighted next? Send your thoughts to insidecnn@cnn.com. We look forward to hearing from you.
- Written and edited by Kyle Almond, Tricia Escobedo, Leighton Rowell and Jessica Sooknanan
INSIDE CNN
An exclusive inside look with your free CNN account