Tonight: Realtors' hefty fees may soon be on the chopping block. Plus: No one's happier about SBF's conviction than people in the crypto industry.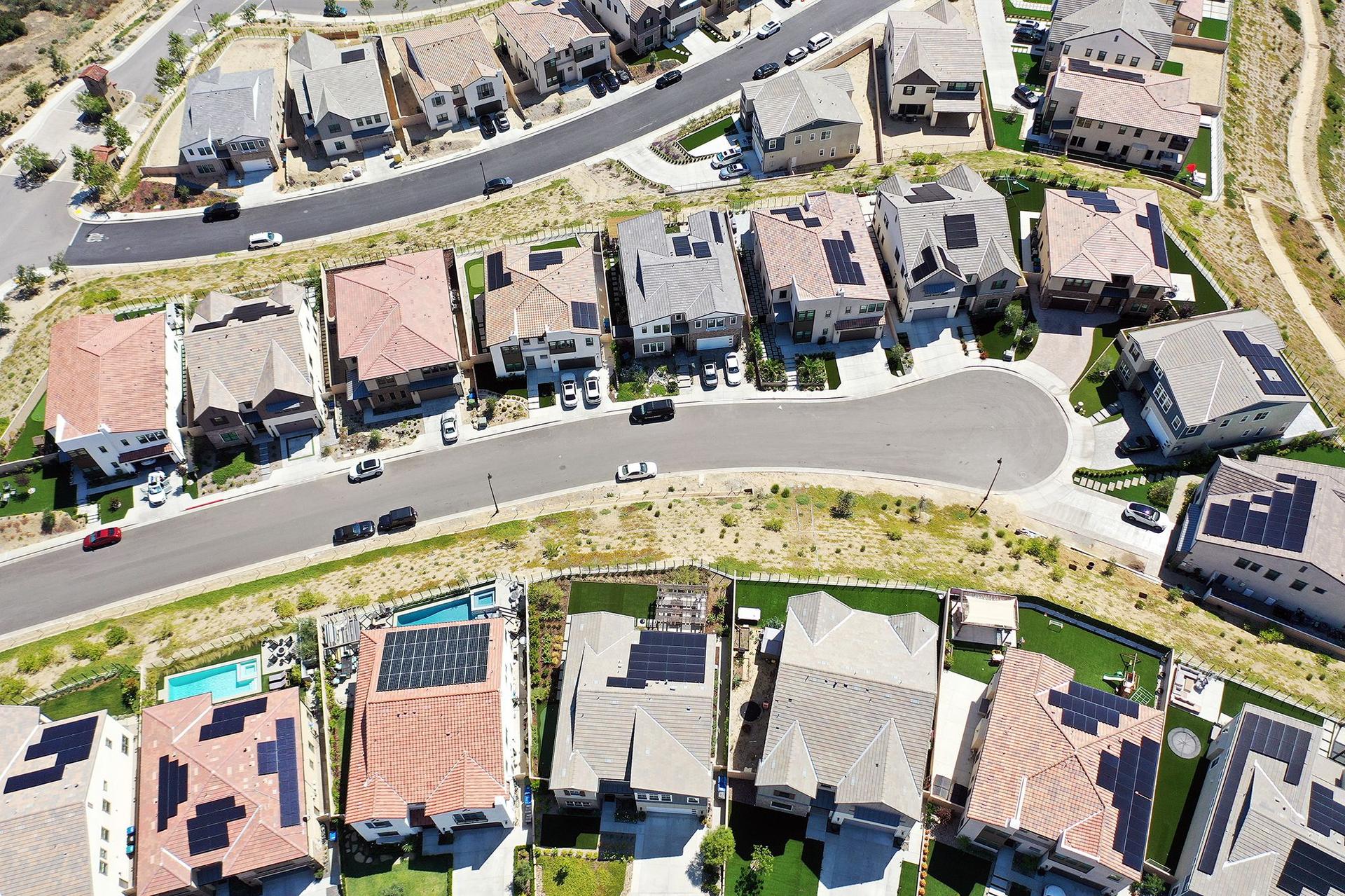 It's easy to forget how much we used to rely on real, physical paper and, like, other people to buy basic things. It wasn't all that long ago that you'd call a travel agent to book a flight. Maybe you'd pick up the telephone (a landline, even) and ask your broker to buy some stocks, rather than simply tapping a few buttons on an app.
And yet buying a home remains firmly, painfully undisrupted by technology. For now.
A verdict in a Missouri court last week may finally help pry the door open on real estate's arcane, expensive infrastructure, my colleague Anna Bahney writes.
ICYMI: The National Association of Realtors, a massive trade and lobbying group, along with two brokerage firms, Homeservices of America and Keller Williams Realty, were ordered to pay $1.8 billion in damages to a group of 500,000 home sellers who argued that the groups had conspired to keep commissions artificially high.
A couple of days later, the NAR's chief executive, Bob Goldberg, stepped down. 
The plaintiffs' main beef: An NAR rule that requires sellers to agree to pay a commission to both the buyer's and seller's agents before their home can be listed on a database called the Multiple Listing Service, or MLS. (Basically, if you don't get your listing on the MLS, you seriously limit the number of people who'll see it.)
Usually, when you put your house on the market you and your broker will agree on a set commission — usually 5%-6% of the sale price — to be paid to both your agent and the buyer's agent.
But the sellers argued that in a competitive market, the buyers should pay their own agent's commission, and negotiate that fee separately. Which makes sense, because buyers are the ones receiving the service from their agent.
The NAR and the other defendants argued in court that their commissions are always negotiable, and that the commission-sharing arrangement saves buyers, who are already weighed down with expenses like a downpayment, closing costs, inspections and appraisals, to avoid the added expense of having to pay an agent as well.
Still, consumer advocates celebrated the verdict. Because even though the NAR says fees are negotiable, the industry has made 5%-6% commissions so standard that most people wouldn't question it. 
Some background
It's hard to overstate just how powerful the NAR is. The term "Realtor" (note the capital R) for example, is trademarked by the NAR, and if you're not a dues-paying member, you're just a real-estate agent. With about 1.5 million members, it's the largest trade group in America.
That power pays. According to Bloomberg, Realtor commissions are high by global standards. Let's say you have a median-priced home listed at $431,000. A US standard 6% commission will net the Realtor nearly $26,000.
In the UK and Australia, total commissions are about 2%.
What now?
If you're selling your home, you're probably still on the hook for that 5%-6% payout.
But the Missouri case is just one of several fronts on which the commission rule is being attacked. Other plaintiffs have sued the NAR, and the Department of Justice is also scrutinizing the system to see whether it violates antitrust law. The outcome of that investigation could have huge implications if the feds try to ban commission-sharing agreements altogether.
And because commission rates tend to be baked into a home's price, changing the commission structure could help take the heat off home prices. Though for now, the legal quagmire may just make sellers think twice, which won't help this frozen market. 
The NAR vowed to appeal last week's ruling.
Can you control your client?
Judge Arthur Engoron implored attorney Chris Kise to do something no one has ever been able to do: control Donald Trump. 
The former/prospective US president repeatedly sparred with the judge while testifying in his civil fraud case. Engoron repeatedly told Trump not to make speeches and just answer questions. "This is not a political rally. This is a courtroom." Read more. 
It took just under a year for Sam Bankman-Fried to go from crypto wunderkind to convicted felon.
No one is happier about that than the professionals in the industry that made him, for a time, a rock star.
When Bankman-Fried's crypto empire collapsed last November, it sent the fledgling industry back years. For the crypto faithful who are still standing and striving, the trial couldn't be over soon enough.
"With the trial's conclusion, the crypto community can start to turn the page on this unfortunate chapter," said Bobby Zagotta, US CEO of Bitstamp, a European-based exchange. "SBF … does not define the crypto sector or what we aim to achieve."
For much of the past year, crypto has been struggling to crawl out from FTX's shadow, and there's no shortage of schadenfreude going around now that Bankman-Fried is facing a prison sentence.
"A lot of folks in the crypto industry are delighted," said Yesha Yadav, a law professor and associate dean at Vanderbilt University. "I think they're very happy to see SBF and FTX punished in the harshest possible terms."
But shaking crypto's association with bad actors is a lot easier said than done, even as large institutional investors like BlackRock and Fidelity are lining up to get in on bitcoin funds.
"The crypto industry as a whole will celebrate and call for a 'back to business' attitude in light of the verdict," said Kurt Wuckert Jr., CoinGeek's chief bitcoin historian. "But this ignores bigger, systemic problems that exist in the industry."
When the exchange collapsed, it set off a contagion in crypto and deepened a sustained selloff that saw the industry shed $2 trillion in value in 2022.
Several firms that were exposed to FTX filed for bankruptcy or were forced to halt withdrawals. Regulators swooped in with lawsuits accusing some of the biggest names in the business, such as Coinbase and Binance, of selling unregistered securities. FTX customers whose deposits evaporated are still waiting in limbo to see whether they'll be made whole.
The memory of Bankman-Fried won't be easily erased. The fraud he was convicted of organizing is among the biggest in US history, earning him a spot in the grifter hall of fame alongside Bernie Madoff and Elizabeth Holmes.
And the conviction is hardly the end of his legal battle.
A second trial on five additional charges, including alleged campaign-finance violations and bribery of foreign officials, is scheduled for March, and it's up to the Justice Department to decide whether it will still pursue that case. Bankman-Fried's lawyers vowed to keep fighting to prove his innocence, setting the stage for an appeal.
Beyond FTX and Bankman-Fried, crypto is still locked in a regulatory tussle with the Securities and Exchange Commission and its leader, Gary Gensler, who has staked out an openly hostile position toward digital assets.
"There's definitely an element of 'ding-dong the witch is dead,'" said Eric Soufer, a political adviser to major crypto companies, referring to Bankman-Fried's conviction. "But in crypto … the bogeyman is still Gary Gensler and the SEC, and I don't think this case fundamentally changes that dynamic."
Last updated November 6 at 4:00 PM ET