Tonight: A whole bunch of states got together to sue Facebook. Plus, a whole bunch of auto workers got together to hit the Big Three where it hurts. Let's get into it.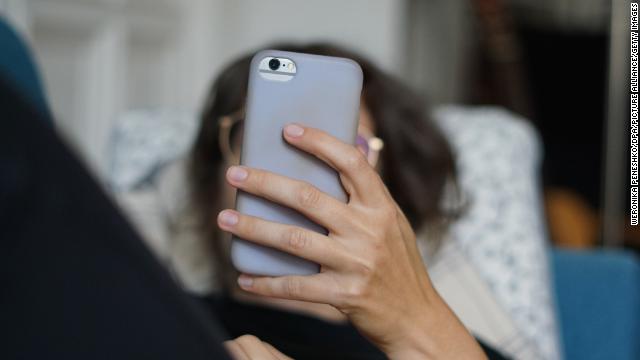 Meta's lawyers are really earning their paychecks this week.
The news
More than three dozen states are suing the parent company of Instagram and Facebook over fears that its platforms' "addictive" features are harming teens' mental health. 
In a federal lawsuit filed in California, 33 attorneys general allege that Meta's products have harmed minors and contributed to a mental health crisis in the United States.
The legal onslaught didn't stop there. Eight additional attorneys general sued Meta in state courts, making similar claims. And the state of Florida sued the company in its own federal lawsuit alleging it misled users about potential health risks.
(That's so many lawsuits for a single Tuesday!)
Anyway, this wave of legal slings and arrows is the result of a bipartisan  investigation dating back to 2021, after Facebook whistleblower Frances Haugen came forward with internal documents that, according to her, showed that Meta knew its products could have negative impacts on young people's mental health, especially among girls. 

"We know that there were decisions ... to make the product more and more addictive," Tennessee Attorney General Jonathan Skrmetti said. "And what we want is for the company to undo that, to make sure that they are not exploiting these vulnerabilities in children."
In response, Meta said it shares the attorney generals' commitment to teen safety online, noting it has already rolled out tools to users. 
"We're disappointed that instead of working productively with companies across the industry to create clear, age-appropriate standards for the many apps teens use, the attorneys general have chosen this path," Meta said in a statement. 
The federal complaint filed in California calls for court orders prohibiting Meta from violating the law and, in the case of many states, unspecified financial penalties.
BIG PICTURE
We are in the middle of a Big Tech reckoning of sorts, as policymakers catch up to the ugly reality of the garbage dump of content that is The Internet in general and social media in particular. (Welcome to the party, folks! Come on in, the water is ... toxic.)  
Tuesday's legal assault is part of a broader effort by states and the feds to rein in the Metas and Googles of the world that flourished for years with relatively little regulation, thanks in part to huge lobbying efforts in DC to keep lawmakers off the industry's back. It wasn't until Haugen came forward via the Wall Street Journal, which ran a series of damning articles in 2021 chronicling Meta's own internal research on the effects of social media among teens with mental health vulnerabilities. 
To be clear, those teens were a minority of total users, and Meta's researchers concluded that social media use didn't put most users at risk. 
Still, the unusually united front among so many states (many of whom can't agree on anything) suggests lawmakers are taking online health risks seriously, not unlike the way they pushed back decades ago on cigarette ads targeting young people. 
"Just like Big Tobacco and vaping companies have done in years past, Meta chose to maximize its profits at the expense of public health, specifically harming the health of the youngest among us," Colorado AG Phil Weiser said in a statement.
Meta's not alone, by any means. Later this week, a federal judge in California is set to consider similar allegations against the wider tech industry. The court is set to hear arguments from lawyers representing Google, Meta, Snap and TikTok, all of whom will urge the judge to dismiss nearly 200 complaints from plaintiffs who say the companies are addicting or harming their customers.
Much of what happens next depends on how this all plays out in court. No pressure, Silicon Valley lawyers. No pressure. 
READ MORE
The Tesla Cybertruck, at least in its first model year, is gonna be hefty. 
According to a document filed to regulators by the company, the Cybertruck's "Gross Vehicle Weight Rating" (aka the max amount the fully loaded truck could weigh, with people and cargo in it) would be in the vicinity of 8,000 to 9,000 pounds.
That is 2,000 pounds higher than the Ford F-150's rating, though it is similar to the rating for other electric pickups like the Ford F-150 Lightning and the Rivian R1T. (Those batteries are super heavy.)
The United Auto Workers union delivered back-to-back blows with walkouts at two major plants — its boldest move yet in the five-week-old strike against the Big Three US automakers.
On Tuesday morning, 5,000 workers staged an unannounced walkout at a plant in Arlington, Texas, that builds GM's very large (and very profitable) SUVs, including the Chevrolet Tahoe and Cadillac Escalade. That came just 24 hours after a surprise strike by 6,800 workers at a Stellantis plant where its Ram trucks are built. 
Both plants are big moneymakers for GM and Stellantis, the conglomerate that owns Chrysler. And the timing is no coincidence.
On Tuesday, GM reported stronger-than-expected earnings for the third quarter, just hours before the surprise walkout. (Ford reports earnings on Thursday, and the European-based Stellantis is due to disclose sales and revenue data next week.) 
"Another record quarter, another record year," UAW President Shawn Fain said Tuesday. "As we've said for months: record profits equal record contracts. It's time GM workers, and the whole working class, get their fair share." 
GM called the move "unnecessary and irresponsible," as the company and the union were were making progress at the bargaining table.
Key context
With the latest walkouts, there are now 45,000 UAW members on strike, or  roughly a third of the union.
While the expansion of the strike was without notice, it's not a complete surprise, my colleague Chris Isidore writes, as the union had already halted work at some of the most profitable plants. But it underscored the union's determination to drive a hard bargain. 
General Motors exceeded financial expectations in the quarter despite losing $200 million during the first two weeks of the strike, plus hundreds of millions more during the first three weeks of this month. With Arlington going on strike, those weekly losses are likely to jump. 
GM says it has offered the UAW a record contract with the pay scale increasing 23% over the life of the contract that runs through 2028, along with cost-of-living adjustments to protect workers from rising prices and larger contributions to their retirement accounts.
But Fain has argued that despite record offers from all three companies, "there is more to be won." In his view, the companies need to do more to make up for the union's concessions in 2007 and 2009, when the automakers were on the ropes.
"GM's latest offer fails to reward UAW members for the profits they've generated," the union said. "It is clear that GM can afford a record contract and do more to repair the harm done by years of falling real wages and declining standards across the Big Three."
Last updated October 24 at 6:30 PM ET