Good morning! In today's newsletter: Gold is losing its dazzle. Plus, the Girl Scouts are discontinuing a cult-favorite cookie.
US stock futures are pointing higher ahead of another key US jobs report. Markets in Europe also notched up modest gains in morning trade, while most of Asia ended up, although Japan's Nikkei index missed out. 
▸ Forwarded this newsletter? Want global markets news and analysis from CNN Business reporters every morning? You can sign up here.
Gold is losing its dazzle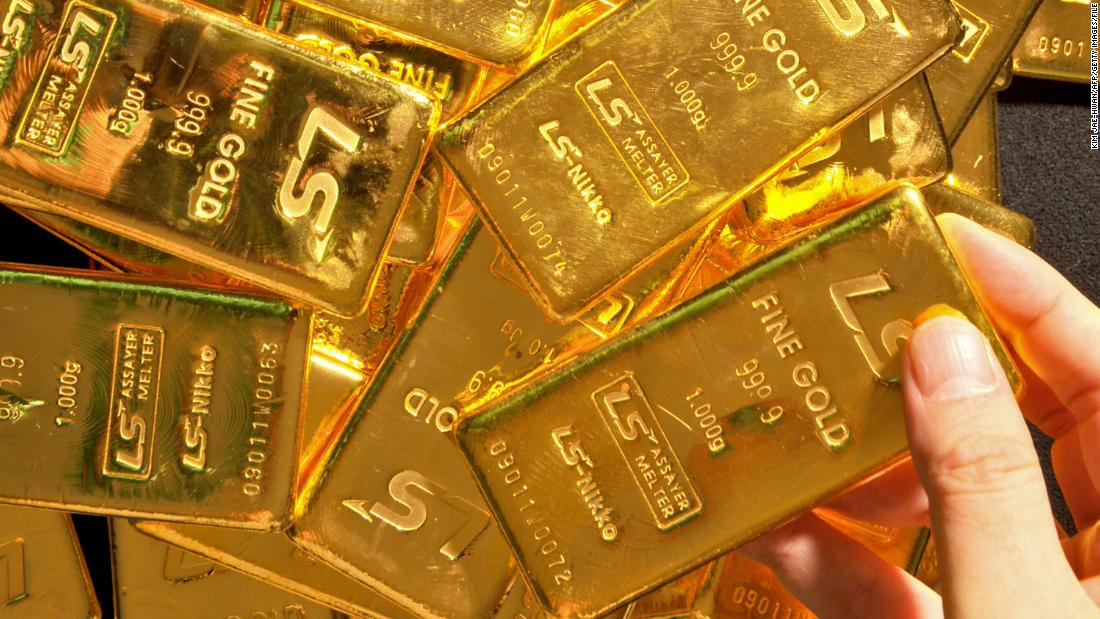 Gold is facing tough competition this year as the preferred haven for cautious investors.
Gold prices settled at $1,831.80 per troy ounce on Thursday, its lowest close since March. That comes after the price of the precious metal has declined over the past few months, with the selloff accelerating in recent weeks due to a surge in yields and the dollar.
Investors tend to prefer government bonds over gold when yields are high, because they offer regular coupon payments. A rise in the greenback's value makes it costlier for foreign investors to purchase gold, whose price is denominated in dollars.
Gold prices leapt to a near-record high earlier this year, as collapses of several US regional banks and sticky inflation led investors to seek refuge from market turmoil. Investors also bet that a banking crisis would lead the Federal Reserve to pivot from its interest rate hiking campaign, a move that could also boost the appetite for gold.
Since then, the banking sector has stabilized, and the US labor market and economy have stayed remarkably resilient despite the Fed's historic interest-rate hiking cycle, sparking worries that the central bank would keep rates higher for longer.
Then, the Fed indicated in September that it will likely raise rates one more time this year and keep them higher through 2024, sending US Treasury yields to their highest level in over a decade and fueling a rally in the dollar.
Gold has taken a hit, as have the shares of precious-metal miners. Barrick Gold shares have lost 11% over the past three months, Kinross Gold has slid 3% and Northam Platinum has tumbled 22%.
The SPDR Gold Shares exchange-traded fund, a popular fund tracking performance of physical gold, has declined 5% over the same period.
Still, not everyone is saying good riddance to gold.
Costco's chief financial officer Richard Galanti said during the company's earnings call last week that the retailer typically sells out its one-ounce gold bars within a few hours after they're restocked on the website. (Yes, Costco sells gold bars.)
Matt Dmytryszyn, chief investment officer at Telemus, says he expects gold prices to trade between $1,700 to $1,900 over the next six months. His firm has a small position in an exchange-traded fund that owns physical gold bars, and plans to hold onto it as a hedge against rate uncertainty.
"There's always the risk of some unexpected event happening," he said.
Britain's high-speed rail fiasco reflects grim economic reality
"We are now left with the same Victorian rail network that will simply not have the capacity to deal with demand over the coming decades."
JAMES MASON, CEO, WEST AND NORTH YORKSHIRE CHAMBER OF COMMERCE
Read more from CNN Business
Why nursing schools are turning away thousands of applicants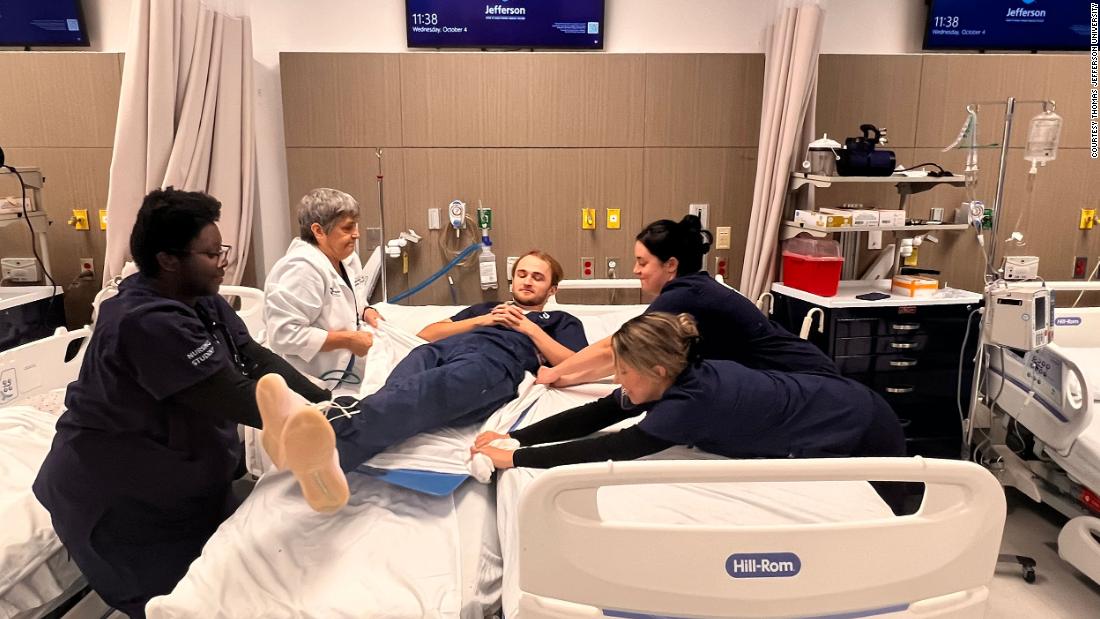 At a time when registered nurses are going on strike to protest staffing shortages, thousands of applicants who want to enter or advance in the profession are being turned away from nursing schools, reports CNN's Tami Luhby.
Nearly 78,200 qualified applications were not offered spots at nursing schools last year, according to the American Association of Colleges of Nursing, which represents schools with baccalaureate and advanced degree programs.
This includes nearly 66,300 applications for entry-level bachelor's degree programs. The number of applications turned away from baccalaureate programs has been higher in recent years than it was prior to 2019. (One person may submit applications to multiple schools.)
Staffing shortages are the main reason why nursing schools are not able to accept more students who want to become registered nurses. The programs are contending with a lack of faculty, clinical placements for students and preceptors who supervise the students during their rotations at health care providers.
Preceptors also have strict limits on how many students they can oversee, with the ratios often set by state nursing boards.
"You can't just throw in a lot of people to expand nursing pools," said Judith Jarosinski, professor emerita at Salisbury University's School of Nursing in Maryland.
The US Labor Department releases September data on the state of the job market, including payroll gains, wage growth and the unemployment rate.
WHAT WE'RE READING AND WATCHING
The Girl Scouts are discontinuing a cult-favorite cookie
The Girl Scouts are discontinuing a popular cookie just a year after its debut sparked a frenzy, reports my colleague Jordan Valinsky.
Raspberry Rally won't be sold this upcoming cookie-sales season, which runs January to April 2024, Girl Scouts of the USA has announced. The Rallies was introduced last year as a "sister" cookie to the iconic Thin Mints, a crisp mint-flavored cookie encased in chocolate, but in the Raspberry Rally, the cookie was replaced with a bright pink berry-flavored one. It was dipped in the same chocolate coating as its sibling.
The Rallies were the Girl Scouts' first-ever cookie to be exclusively sold online, a strategy aimed at "enhancing girls' e-commerce sales and entrepreneurial skills," the organization announced last year.
But demand created an online shopping spree with some chapters reporting they sold out of the $5 boxes in less than a day. Resellers offered the Rallies on eBay for as much as $30 per box. The organization didn't disclose how many boxes they produced.
"While Raspberry Rally was extremely popular last year, we are taking a pause this season to prioritize supplying our classic varieties," the Girl Scouts of the USA said in a statement to CNN.