Good morning! In today's newsletter: Why HSBC is blocking staff from texting on their work phones. Plus, it was "clearly not a roses and rainbows quarter" for Tesla.
US stock futures are flat. Markets in Europe are all headed lower in morning trading. In Asia, the major indexes ended sharply lower. 
▸ Forwarded this newsletter? Want global markets news and analysis from CNN Business reporters every morning? You can sign up here.
Billion-dollar fines are reshaping communications in banking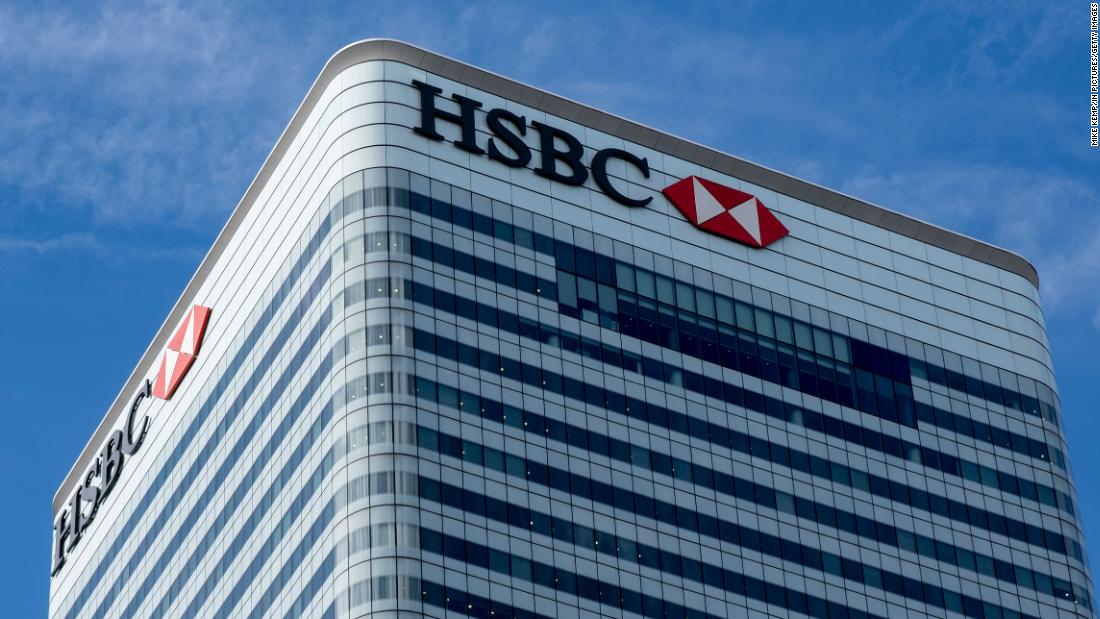 In a workplace that's become increasingly dominated by instant messaging apps like Slack, global banks (and regulators) are taking unprecedented steps to police how their employees communicate.
HSBC is blocking staff from texting on their work phones, a person familiar with the matter confirmed to CNN. The ban was first reported by Bloomberg.
The move comes after 11 brokerage and investment firms were fined $549 million this August by the Securities and Exchange Commission (SEC) and the Commodity Futures Trading Commission (CFTC) over their use of messaging apps like WhatsApp.
What's happening: Banks must follow strict compliance rules for how they use and store their employees' texts and other business communications.
But WhatsApp and other instant messaging apps can be particularly problematic because they're often connected to bankers' personal devices and are difficult for compliance departments to monitor for recordkeeping.
Financial institutions fear that there may be more more missteps and fines to come, so they're proactively limiting how their workers communicate about official business.
"Banks use a wide range of approved channels to communicate in compliance with regulatory obligations," a company spokesperson told CNN. "HSBC, like many other banks, reviews and adjusts functionality on its corporate devices as needed."
HSBC's text ban came just a few months after the London-based bank paid the CFTC $75 million in penalties to settle what the regulator called "manipulative and deceptive trading and record-keeping failures." The British lender also paid $15 million to the SEC for its misuse of WhatsApp.
Private equity companies like the Carlyle Group and Blackstone are also reportedly under investigation for using WhatsApp and Signal to discuss business matters, according to Reuters.
Lenders like Bank of America, Wells Fargo and Citigroup have had to pay more than $2.5 billion since last year for similar recordkeeping violations.
A larger crackdown: Those settlements were part of an ongoing and broad crackdown by regulators into how the industry failed to maintain and preserve electronic communications on personal devices.
The SEC said an investigation uncovered "pervasive and longstanding 'off-channel' communications at a number of banks."
According to the SEC the firms under investigation admitted that from at least 2019, their employees often communicated about business through WhatsApp, iMessage, Signal and other messaging platforms on their personal devices. The SEC also said the firms violated federal securities laws by failing to maintain or preserve the "substantial majority" of these communications.
"Record-keeping failures such as those here undermine our ability to exercise effective regulatory oversight, often at the expense of investors," Sanjay Wadhwa, the SEC's deputy director of enforcement, said in a statement.
The SEC also signaled more action may be on the way.
"We know that other SEC-regulated entities have committed similar violations, and so our work to enforce industry-wide compliance continues," said Wadhwa.
Premiums for family health insurance at work jump to $24,000
"We have a huge premium increase this year. There's just no other way to cut it. There are lots of affordability challenges for employer coverage."
MATTHEW RAE, ASSOCIATE DIRECTOR, KAISER FAMILY FOUNDATION
Read more from CNN Business
Tesla third-quarter earnings slow, missing forecasts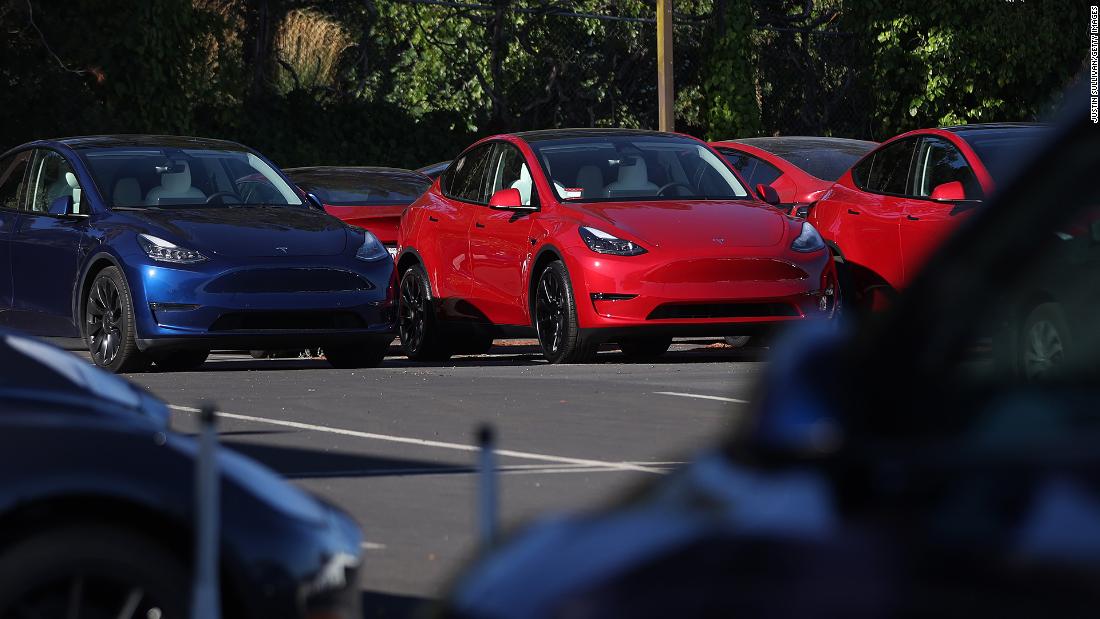 Tesla reported a drop in third-quarter earnings as the electric vehicle maker fell short of Wall Street expectations, reports my colleague Chris Isidore.
Tesla reported adjusted earnings of $2.3 billion in the quarter, or 66 cents a share, down 37% from a year earlier and the smallest profits it reported in two years. Analysts surveyed by Refinitiv had forecast a slowdown in earnings but still expected it to report earnings of 73 cents a share.
The company also missed on third-quarter revenue of $23.4 billion, up 9% from a year earlier but short of the $24.1 billion forecast by analysts. Tesla has been repeatedly cutting the prices of its vehicles to boost sales demand in the face of growing electric vehicle competition from established automakers.
"Clearly not a roses and rainbows quarter for Tesla as the company missed the street across most metrics," said Dan Ives, tech analyst at Wedbush Securities and a bull on Tesla stock. "Price cuts have hurt margins and now the focus is when do the price cuts end?"
On a call with analysts, Tesla CEO Elon Musk talked at length about the impact of higher interest rates on car buyers and the demand for Tesla's vehicles. He said the rise in rates is part of the reason for the price cuts by Tesla this year.
"I am worried about the high interest rate environment that we're in,' he said. "I just can't emphasize this enough that for the vast majority of people, buying a car is about the monthly payment."
He also said unspecified wars are also a headwind for car sales.
"If people are reading about wars all over the world, buying a car isn't front of mind," he said.
Philip Morris, Union Pacific, AT&T, Blackstone, American Airlines and Alaska Air report third quarter earnings before the Bell.
Taiwan Semiconductor Company reports earnings after market close. 
Plus: Federal Reserve Chair Jerome Powell will speak at the Economic Club of New York at 12 pm ET. 
WHAT WE'RE READING AND WATCHING
▸ Americans' net worth surged by a record 37% from 2019-2022  (CNN)
▸ Don't rule out a financial crisis in China (WSJ)
▸ Bets against shekel heap pressure on Israeli central bank (FT)
▸ GM and Honda team up on autonomous ride service for Japan  (CNN)
▸ OpenAI Is in Talks to Sell Shares at $86 Billion Valuation  (Bloomberg)
▸ Former UPenn trustee calls for president to resign as donors bail  (CNN)
Longtime Costco chief executive Craig Jelinek will step down at the end of the year, the company said Wednesday.
Ron Vachris, Costco's president and chief operating officer, will replace him.
Jelinek has been Costco's CEO since 2012. The company's stock has increased five-fold during his tenure.
The company has not raised the cost of its membership since 2017, despite rivals such as Amazon and Sam's Club raising their membership fees. Costco has hinted it may soon raise its membership price.
Costco has 861 warehouses in the world, including 591 in the United States. The company is the third largest US retailer behind Walmart and Amazon.
Costco's stock was little changed during early trading on Thursday, a sign investors were mostly unfazed.