By Bryan Mena • Sunday, September 17
Good morning. In today's newsletter: US inflation is expected to keep slowing. Here's why. Plus, China property woes deepen as a big developer suspends debt payments.

▸ Forwarded this newsletter? Want global markets news and analysis from CNN Business reporters every morning? You can sign up here.
US inflation is expected to keep slowing. Here's why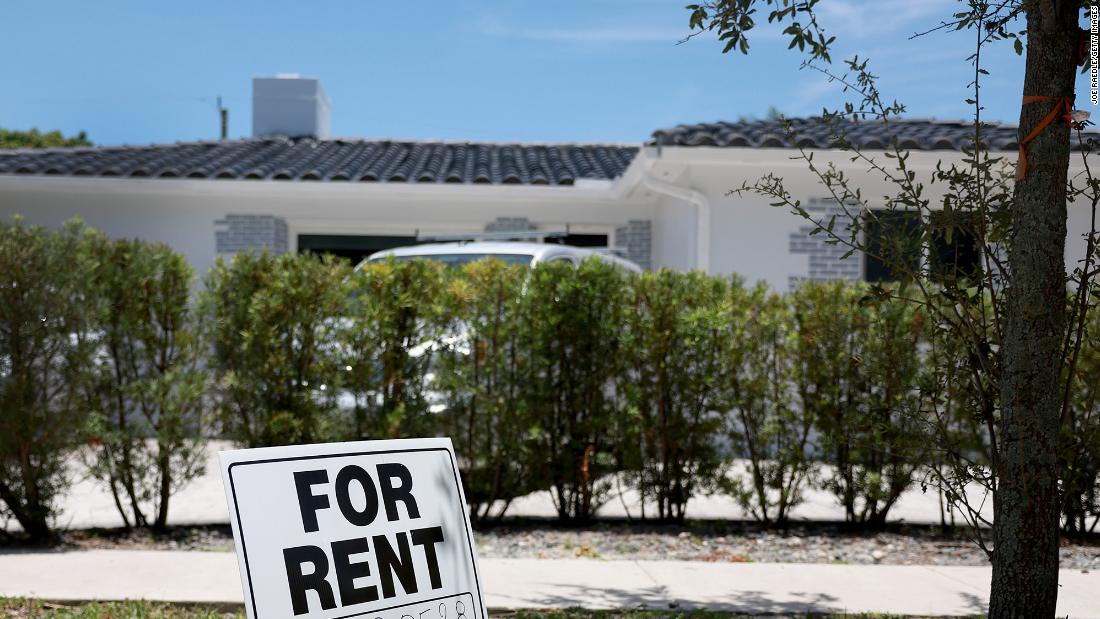 US inflation has slowed steadily from its four-decade peak last June, and it's expected to cool further thanks to easing car prices and rents. And if the US job market slows further, that could help bring it down even more.
And while rising energy costs have pushed so-called headline inflation higher — the latest Consumer Price Index rose 3.7% in August from a year earlier, a faster pace than July's 3.2% annual rise — core inflation, which strips out volatile food and energy prices, decelerated to a 4.3% annual rate in August, slower than July's 4.7%.
All together, the data is leading economists to predict that inflation will continue its slowdown in the months ahead.
"Right now, we're seeing some weakening price momentum in goods overall, particularly used cars, but we're also seeing new vehicle [prices] slow down, and we think that prices will continue to come down into year-end," José Torres, senior economist at Interactive Brokers, told CNN.
"High interest rates are really dampening demand in the automobile category, and also reduced credit availability has made it to where that sector is just tough for consumers to make purchases in."
Prices of used cars and trucks declined for the third straight month in August, falling 1.2% that month from July, and were 6.6% lower in August than the same month a year ago. Prices of new cars rose a tepid 0.3% in August from the prior month, after declining 0.1% in July and staying flat in June.
However, the United Auto Workers' ongoing strike could throw a wrench into that expected slowdown in vehicle prices if inventories dwindle due to slower production.
Shelter costs, which make up a big chunk of the CPI, are also poised to slow in the coming months. Those costs rose 0.3% in August from the prior month. It was the smallest gain since January 2022.
"We've seen rental costs decelerate pretty sharply over the past year. We're seeing rents for single-family homes also moderate pretty extensively, and so as that starts to show in the official measures of inflation, we think that there's a lot more weakness to come out of that sector," said Sarah House, senior economist at Wells Fargo.
She added that the expected cooling of both the job market and the broader economy could help ease inflation in the services sector, which encompasses services provided at businesses such as restaurants and hospitals.
A recent San Francisco Fed paper argues that shelter inflation could turn negative in the second half of 2024, helping both headline and core inflation tick down.
Saira Malik, chief investment officer at Nuveen, told CNN that financial markets, like the Fed, are more focused on core inflation and have already priced in a pickup in headline inflation. Despite the expected inflation drop, she said investors anticipate the Fed will keep interest rates steady and not cut them anytime soon.
"It may take a little bit longer than expected for inflation to come down to 2%, and inflation being in a 2-3% range next year is reasonable," she said. "But if core inflation comes in too hot, markets will price in another rate hike."
China property woes deepen as a big developer suspends debt payments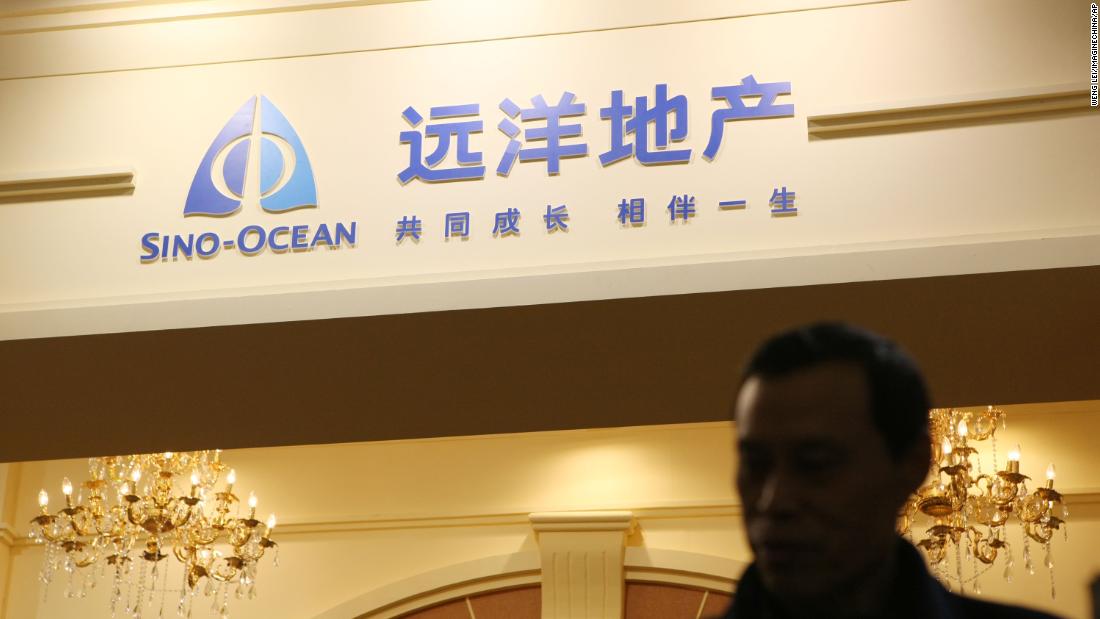 A major Chinese property company has suspended offshore debt payments, deepening turmoil in the beleaguered sector, reports my colleague Michelle Toh.
Sino Ocean, which says it's one of the nation's top 20 real estate developers, said in a stock exchange filing Friday that it would temporarily stop making payments on US dollar-denominated bonds, and suspend trading of them, as it embarked on a wider debt restructuring.
The company said it made the decision as it faces "mounting liquidity pressures" due to a sales slump across the wider industry since 2021, which has hampered its ability to repay its debts.
So far this year, "the group has experienced a rapid decline in contracted sales and increased uncertainty in asset disposals," it noted.
"The group respectfully requests that creditors allow the group some time to resolve the current liquidity issue and work with its advisers to formulate a plan."
Read more here.

Monday: The National Association of Home Builders releases its Housing Market Index for September.
Tuesday: Canada's statistics agency releases August inflation data. The US Commerce Department releases August figures on housing starts and building permits. Japan's Ministry of Finance releases trade-flow data for August.
Wednesday: Earnings from FedEx and General Mills. The UK's Office for National Statistics releases August inflation data. The Federal Reserve announces its latest interest-rate decision, and it releases a fresh set of economic projections.
Thursday: Earnings from Darden Restaurants. The Bank of England announces its latest monetary policy decision. The US Labor Department reports the number of worker filings for unemployment benefits in the week ended September 16. The US Commerce Department reports the country's financial inflow and outflows in the second quarter. The National Association of Realtors reports sales of existing homes in August. The Bank of Japan announces its latest interest-rate decision. European Central Bank President Christine Lagarde delivers remarks.
Friday: S&P Global releases business surveys gauging economic activity in the US manufacturing and services sectors.
WHAT WE'RE READING AND WATCHING
▸ More than half of older Americans will need long-term term care. Many can't afford the rising cost  (CNN)
▸ The rise of surge pricing: 'It will eventually be everywhere' (Financial Times)
▸ Chaos is the strategy for the UAW's new president (CNN)
▸ Former Wells Fargo executive avoids prison time for her role in fake-accounts fraud (CNN)
▸ Robinhood Wants to Grow Up (WSJ)