Good morning! In today's newsletter: Can AI save dealmaking on Wall Street? Plus, Costco gets into the healthcare game. 
US stock futures are pointing lower. Markets in Europe are also mostly down. Asia slumped on news that embattled developer Evergrande had missed another bond payment. Hong Kong's Hang Seng index closed down 1.5% at a 10-month low.
▸ Forwarded this newsletter? Want global markets news and analysis from CNN Business reporters every morning? You can sign up here.
Could AI save investment banking?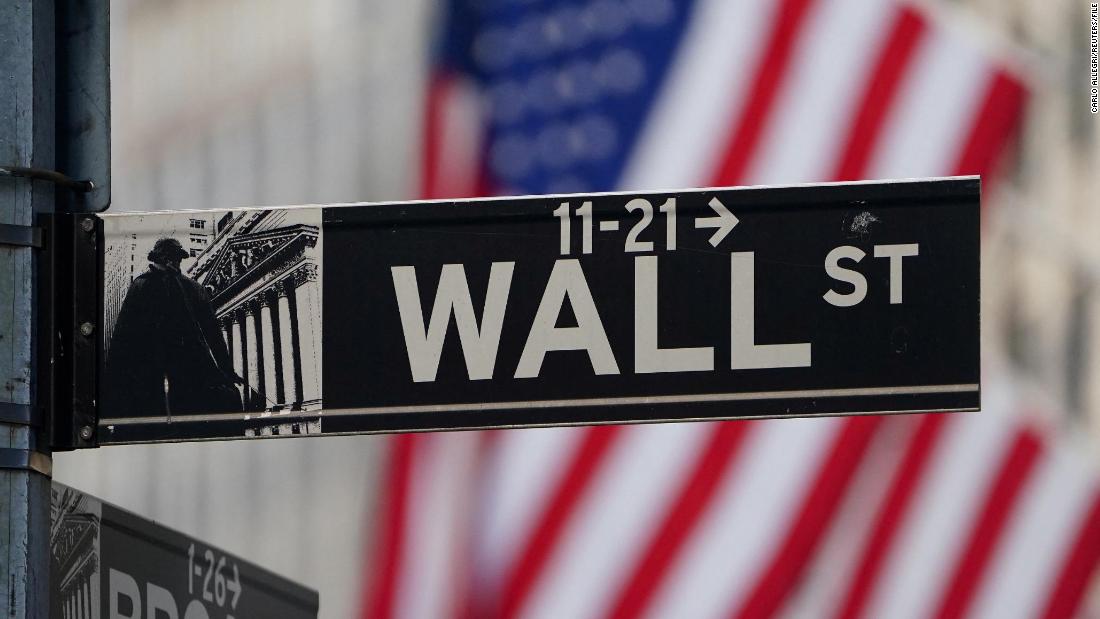 Dealmaking on Wall Street hit a dead end last year and has struggled ever since.
That's bad news for investment banks. Companies going public or acquiring one another create opportunities for investors and banks to grow profits by providing advice or financing the transactions.
But after nearly two years of obstructions, bankers see a clearer path forward: artificial intelligence.
What's happening: Fears of a softening economy and market volatility have caused initial public offerings to dry up almost entirely. In 2022, the US IPO market fell 94.8% to $8 billion, a 32-year low.
That plunge has continued into 2023. Goldman Sachs reported a sharp drop in profits last quarter, citing dealmaking woes. Goldman saw investment-banking revenue decline by about 20%, and the company notched its worst quarterly profits since early 2020, during the pandemic-induced recession.
"Activity levels in many areas of investment banking hover near decade-long lows, and clients largely maintained a 'risk off' posture over the course of the quarter," Goldman CEO David Solomon said during an earnings call in July.
But green shoots are emerging. There have been 78 initial public offerings priced so far in 2023, a 22% increase from the same time last year, according to data from Renaissance Capital. Many of the IPOs have been tech or AI-related.
UK-based chip designer Arm made its Nasdaq debut earlier this month and began trading at about $56 per share, or 10% above its IPO. The company's market cap rose to nearly $60 billion in the largest public offering since 2021.
Instacart's successful September IPO opened at $42 per share, propelling the tech-enabled grocery-delivery company to a market valuation of just over $11 billion.
Both stocks have fallen back below their IPO price in recent days, but the fact that the deals got done at all is encouraging news for other rapidly developing AI and tech companies considering a public debut. 
Mergers and acquisitions: New data from EY found that 80% of US CEOs plan to integrate AI into their products and services within the next year, meaning there will be a lot of demand to integrate AI through M&A, as well.
"For a CEO sitting in a seat today, AI is going to be the biggest disruptor of their tenure, and so they need to get in front of it," said EY Americas vice chair Mitch Berlin.
About a third of all M&A deals in the first half of 2023 were technology deals, and a lot of that was related to AI, said Berlin.
"You're going to continue to see AI be a significant driver of M&A volume," he said.
Last week, Cisco acquired Splunk, a cybersecurity firm with AI-powered offerings, in a $28 billion deal.
The success of these deals mean more M&A is likely on the horizon, said Dan Ives, a tech analyst at Wedbush.
"This also speaks to a massive wave of M&A we see on the horizon over the next 6-9 months in the broader tech and software space as more strategic and financial M&A starts to take hold," Ives said.
Taylor Swift's attendance at Chiefs game brings a spike in Travis Kelce jersey sales
"Yesterday, Travis Kelce was one of the top five selling NFL players and saw a nearly 400% spike in sales throughout the Fanatics network of sites, including NFLShop.com."
SPOKESPERSON FOR FANATICS, THE NFL'S E-COMMERCE PARTNER
Read more from CNN Business
3M agrees to pay $10 million over sanctions violations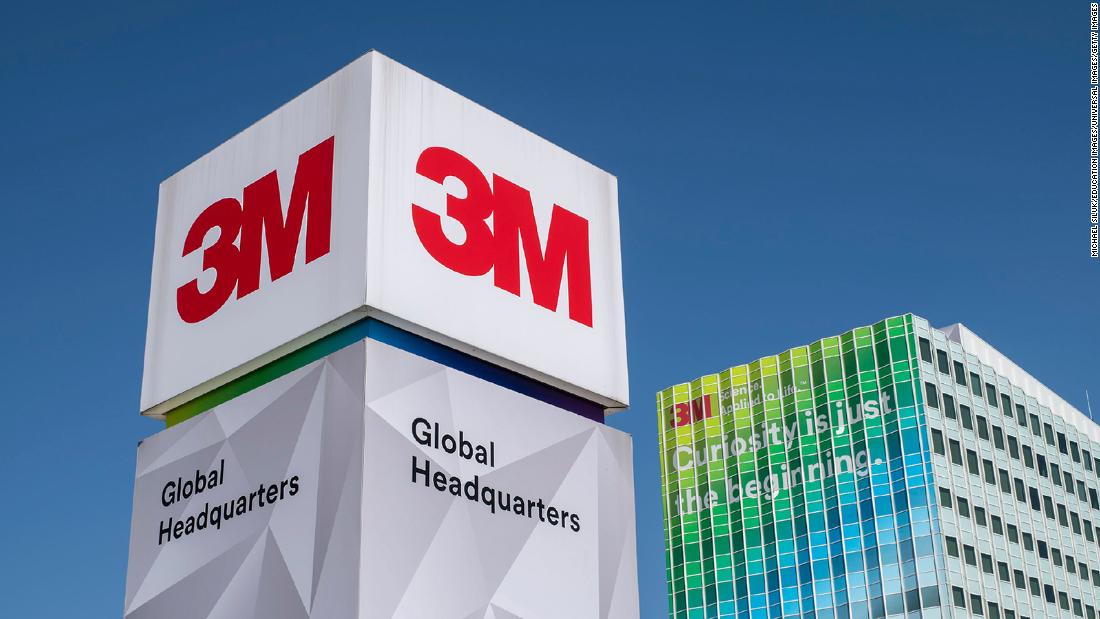 3M has agreed to pay almost $10 million to settle apparent violations of Iranian sanctions, the US Office of Foreign Assets Control said last week.
The agency said 3M had 54 apparent violations of OFAC sanctions on Iran. It said between 2016 and 2018, a 3M subsidiary in Switzerland allegedly knowingly sold reflective license plate sheeting through a German reseller to Bonyad Taavon Naja, an entity which is under Iranian law enforcement control.
It's the latest of a stream of high-publicity and high-dollar settlements that 3M — which makes Post-It notes, Scotch Tape, N95 masks and other industrial products — has made this year, reports my colleague Ramishah Maruf.
In June, 3M agreed to pay up to $10.3 billion over 13 years to fund public water suppliers in the United States that have detected toxic "forever chemicals" in drinking water.
3M has faced thousands of lawsuits through the last two decades over its manufacturing of products containing polyfluoroalkyl and perfluoroalkyl substances (PFAS), which have been found in hundreds of household products.
3M said that the multi-billion-dollar settlement over PFAS is not an admission of liability.
A few months later, in August, the company agreed to pay $6 billion to resolve roughly 300,000 lawsuits alleging that the manufacturing company supplied faulty combat earplugs to the military that resulted in significant injuries, such as hearing loss.
3M also said its earplug agreement was not an admission of liability.
US building permits are expected at 8 a.m. ET. 
Plus: US Consumer Confidence from the Conference Board for September is expected at 10 a.m. ET. 
WHAT WE'RE READING AND WATCHING
▸ Ford pausing work on $3.5B Michigan electric vehicle battery plant (CNN)
▸ Senior Nomura banker barred from leaving mainland China (FT)
▸ UAW President to join President Biden on picket line Tuesday (CNN)
▸ Government shutdown could hurt America's AAA credit rating (CNN)
▸ The $1 billion gamble to ensure AI doesn't destroy humanity (Vox)
▸ A crisis is brewing at UK universities (WSJ)
Costco members now have access to $29 online health care visits
Costco is known for its giant tubs of mac and cheese, cheap hotdogs and more-for-less warehouse deals. But now it's getting into the healthcare game.
The bulk retailer will offer members online health checkups for as low as $29, reports my CNN colleague Parija Kavilanz. 
The retailer is offering the new service in partnership with Sesame, a direct-to-consumer health care marketplace that connects medical providers nationwide with consumers.
The New York-based company said its platform doesn't accept health insurance because it primarily caters to uninsured Americans and those with high-deductible plans who prefer to pay cash for their health care. It said its model helps keep prices of services low for its users.
The services listed on Costco Pharmacy's homepage include virtual primary care visits for $29, health checkups (a standard lab panel and a virtual follow-up consultation with a provider) for just $72 and online mental health visits for $79.
Costco is among several retailers, including Amazon, CVS and Walgreens, who are directly providing health care to customers as the demand booms for urgent care access outside of a traditional hospital setting.