Tonight: Some organic wealth redistribution, some more Barbie records, and some grocery store battles that'd give Supermarket Sweep a run for its money. Let's get into it.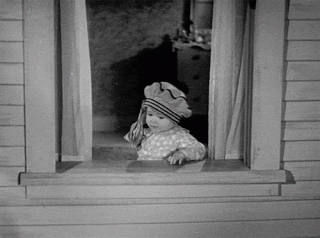 Last year, as interest rates rose and inflation stayed stubbornly high, total household wealth declined for the first time since the 2008 financial crisis. 

That might sound like bad news, but the numbers tell a more optimistic story.

Here's the deal: The grand total of all the private wealth in the world fell 2.4% to $454.4 trillion, according to the annual Credit Suisse and UBS global wealth report. Much of that was due to losses in stock and bond markets, which disproportionately affect wealthier people. 

Meanwhile, global median wealth, a more meaningful indicator of how the typical person is faring, actually rose 3% in 2022. 

In short, the average Joe got a bit of a boost and a bunch of millionaires and billionaires took a bath — a phenomenon some are calling the "rich-cession."  
(For the record: The report defines net worth or "wealth" as the value of a household's financial assets and real assets, like property, minus their debts.)
Sinking markets also helped thin the ranks of the millionaire set.  
The world now has about 3.5 million fewer millionaires, in US dollar terms, than it had in 2021, with a new total of around 60 million. 

Some countries shed more millionaires than others — the United States alone lost 1.8 million of them. The US also lost the highest number (17,260) of people who count as "ultra-high net worth individuals" with wealth over $50 million.
But don't worry — the US is still winning by a country mile in terms of the number of uber-rich people who call it home. The United States has more than 120,000 ultra-high-net-worthers, while China, the No. 2 spot, is just shy of 33,000. 

The combination — a boost for the median and a drain at the top — means inequality improved. Slightly, anyway. The top 1% of households still hold a staggering 44.5% of all global wealth. That's down just slightly from 45.6% in 2021.

"The global economy is experiencing a period of astonishing economic alteration," wrote Paul Donovan, chief economist at UBS Global Wealth Management, in the report. (UBS acquired Credit Suisse earlier this year.) 

Another silver lining: According to Credit Suisse projections, global wealth will rise 38% over the next five years, reaching $629 trillion by 2027. Crucially, that growth is likely to be led by middle-income countries.

The average wealth per adult stands at $84,718 and is projected to grow to $110,270. 
"Barbie" just broke another box office record. 
Greta Gerwig's film is now Warner Bros.' highest-grossing domestic release, having brought in $537.4 million at the US box office. Knocked from the No. 1 spot is the 2008 film "The Dark Knight," which amassed $536 million. (And, coincidentally, was directed Christopher Nolan, whose "Oppenheimer" is one half of this summer's Barbenheimer double feature trend.)
Warner Bros. Discovery, which also owns CNN, said "Barbie" crossed the $1.2 billion mark globally.
Aldi, the German supermarket giant known for its bare-bones store format, is making a big push in the American Southeast.
Here's the deal: Aldi is acquiring hundreds of Winn-Dixie and Harveys grocery stores in the Southeast and converting a "significant amount" those stores to the Aldi model in the next few years, my colleague Ramishah Maruf reports.
The acquisition is part of Aldi's long term plan to expand across the US.(Financial terms weren't disclosed.)
"The Southeast is a big part of our growth initiative across the country," CEO Jason Hart said. "In fact, it [was] a focus of our growth initiative even before this acquisition — so it was the perfect kind of confluence of factors."
Hart added that the acquisition could also serve as a real estate leasing opportunity for Aldi, as the stores require only about half the square footage of traditional grocery stores.
BIG PICTURE
Aldi has been a major beneficiary of the inflated food prices we've seen over the past two years. Customers looking for a deal came to Aldi, which keeps retail costs down by keeping operating costs minimal. A grocery cart at Aldi requires a 25-cent deposit. Its stores don't do decorative frills or elaborate displays. They don't carry endless brand names. 
Aldi fans are legion and devoted. Winn-Dixie and Harveys also have a loyal and value-driven fan base, said Phil Lempert, editor of trade publication Supermarket Guru.
Winn-Dixie and Harveys are Southern mainstays that have been around for decades. But their parent company, Southeastern Grocers, has been plagued by financial difficulties. In 2018, the company said that it planned to file for bankruptcy and close 94 stores. Winn-Dixie closed about a third of its 900 stores in 2005 and laid off almost 30% of its staff.
"Under the stewardship of Aldi, the business will have access to much deeper pockets and a ruthlessly efficient and effective supply chain which will help reduce costs," said Neil Saunders, managing director of GlobalData.
Bottom line: The deal puts Aldi in a head-to-head competition with Publix, the Florida-based chain that also boasts devoted fans. (If you don't believe me, ask someone from Florida what's so great about Publix and prepare for an earful about the subs, the deals, the friendly staff, the bakery. I have never been to one but Floridians talk about Publix the way New Yorkers talk about New York — it's everything you ever wanted, all in one place.) 
"I would not want to own a supermarket across the street from an Aldi," Lampert said.
🏦 Federal Reserve officials were wary that inflation would slow further unless the US economy and labor markets also cool down, according to minutes from their July policy meeting released Wednesday.
🎯 Target's quarterly sales fell for the first time in six years as consumers pulled back on discretionary goods.
🚗 VinFast, one of Vietnam's biggest automakers, made a big splash on its entry to Wall Street, pushing its market capitalization above that of industry giants such as Volkswagen and Ford.
Last updated August 16 at 4:00 PM ET