Tonight: US mortgage rates just crossed the 7% mark. Plus: Maui's residents are bracing for an onslaught of predatory land grabbers. Let's get into it.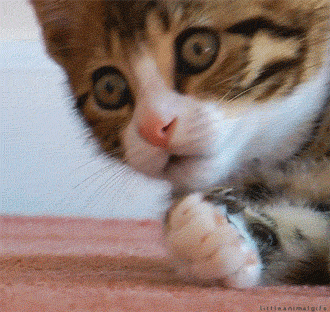 US mortgage rates just reached their highest point in 21 years, heaping more pain on potential homebuyers in an absurdly difficult housing market. 
The details:
The 30-year fixed-rate mortgage averaged 7.09% this week, up from 6.96% the week before.
A year ago, that rate was 5.13%.
This week's average is the highest it's been since April 2002, when it hit 7.13%.
Higher financing costs are an expected outcome of the Federal Reserve's aggressive campaign to tame inflation by making borrowing more expensive. Which makes sense, right? If you make it more expensive to buy things, demand should subside and eventually bring prices down.
But demand is just one side of it. Right now we have a situation with high demand, high costs and extremely low supply.
In short: Prospective homebuyers are getting priced out, while prospective sellers are staying put, creating a self-reinforcing cycle.
How'd we get here?
High borrowing costs are relatively new. The root of the housing crunch has to do with low inventory. See here: 
Existing homes aren't coming onto the market. More than 90% of homeowners with mortgages have a rate of 6% or lower, according to a recent Redfin study. That means most homeowners aren't going to be motivated to sell, even if the value of their home has skyrocketed, because they'd have to find somewhere else to live and potentially pay more to do so. 


A decade of underproduction: New-home construction was booming before the 2008 housing market crash. Back then, there were about 7.6 million new units going up every year, according to the National Association of Realtors. Then demand collapsed, and builders pulled way back. Some went out of business completely. Today, there are about 4.6 million new units per year.



Pandemic-era hangover:

Ultra-low mortgage rates in 2020-2021 fueled a buying spree, not only by regular people looking for a place to live but by investors looking for a place to rent out. The investor frenzy has slowed, but "they're still scooping up a bigger share of homes than they were before the pandemic, which can create challenges for individual buyers at a time when there are so few homes for sale," said Redfin Senior Economist Sheharyar Bokhari in a report this spring. "Investors have gravitated toward more affordable properties due to still-high housing costs and rising mortgage rates, which has left first-time homebuyers with fewer starter homes to choose from."


Supply chain wackiness: Even with high demand, builders have struggled to keep up in the face of relentless supply chain problems tied to the pandemic, soaring prices and a dearth of skilled workers to do the actual construction. 


The bottom line: Homebuyers, especially first-time buyers, shouldn't expect a break anytime soon.
While the Fed does not set the interest rates that borrowers pay on mortgages directly, its actions influence them. Mortgage rates tend to track the yield on 10-year Treasuries, which move on a combination factors including expectations about the Fed's actions, what the Fed actually does, and how investors react to all of that. 
While mortgage rates could come down this year, a lot depends on the central bank's meeting next month. 
Taylor Swift's "Eras" tour is flying like a jet stream, high above the music scene.
The tour is on track to gross $2.2 billion in North American ticket sales alone, according to survey data from research firm QuestionPro, which shared the results with CNN exclusively. That would make it the highest-grossing tour ever, knocking Elton John's "Farewell Yellow Brick Road" tour, which grossed over $887 million, from the No. 1 spot.
Look, I don't want to be controversial here but I think that Swift gal could be going places.
The smoke from Maui's wildfires hasn't even cleared, and already communities are bracing for another destructive force that has plagued their island for generations: predatory land grabbers. 
"It's already happening, it's been happening for generations now," said Kaniela Ing, a Native Hawaiian community organizer whose family has been on Maui for seven generations. "And every time there's a crisis, it accelerates."
Here's the deal: Hawaii has a long, painful history of ceding land (often by force) to outsiders, my colleague Catherine Thorbecke writes. 
In 1893, American-backed insurrectionists overthrew Queen Lili'uokalani and seized the land of the Kingdom of Hawaii. 

American and European financiers, sugar cane plantation owners and descendants of missionaries then put in place a provisional government and eventually transferred the royal land to the United States. In 1993, the US government offered a formal apology for this incident, but the pain for Native Hawaiians is still fresh.

On Maui, families have repeatedly been priced out of their homes by wealthy outsiders seeking a vacation property. That influx has driven up property prices to levels that are out of reach for many working in the tourism industry. 

Key quote:

"Native Hawaiians have a fear that is rooted in a history of dispossession," said Sterling Higa, who lives on the north side of Maui and works as the executive director of the local nonprofit Housing Hawaii's Future. "For centuries now, they have watched their land being taken by foreigners."
Even with fires still burning and rescue efforts ongoing, locals are banding together to make sure that history doesn't repeat itself.
Multiple state agencies have issued warnings and offered to support residents at risk of falling victim to predatory offers to buy up their property.
Governor Josh Green pledged to protect homeowners.
"People right now are traumatized. Please don't approach them with an offer to buy land...We are not going to allow it," he said Wednesday. 
Despite the promises from the government, Ing said it's important for the government and US mainland-based nonprofits to "recognize that there's a deep mistrust with government and large agencies."
Already, he said, there are rumors spreading that falsely claim you could lose your land if you accept FEMA money.
"We just need to make sure that our community feels like we're united, and that no survivor or anyone impacted by the fires are isolated."
"We protect our own," Ing said. "That's just how it's been."
RELATED
Shares of Hawaiian Electric Industries tumbled more than 20% on Thursday following a report that the largest power provider in Hawaii could be considering restructuring in the face of costly lawsuits. The utility's 

stock is down more than 73% for the year.
Last updated August 17 at 4:00 PM ET