An exclusive inside look with your free CNN account
🎤 Meet the news associates who have rotational assignments across teams at CNN
By Erica Hernandez
News associates Jared Formanek and Macie Goldfarb at the Fulton County Courthouse on August 22. 
When former President Donald Trump was indicted last week in the 2020 election subversion case in Georgia, Macie Goldfarb was outside the courtroom.
"It's safe to say the day Trump was indicted in Georgia for his attempted 2020 election interference was my first long workday and surely not my last," Goldfarb said. "It's hard to describe the rush of knowing you're a part of one of the biggest news stories in history as it's unfolding." 
Goldfarb is part of the CNN News Associate program that is available in the Atlanta and Washington, DC, bureaus. It allows early-career journalists to spend 12-15 months rotating through positions at the network that involve chasing stories, calling sources, logging video and working with on-air talent. 
We talked with Goldfarb and a DC-based associate, Michael Hernandez, to learn more about what it's like being on the front line of news so early in their journalism careers.
What drew you to the CNN News Associate program?
Goldfarb: As graduation from the University of Florida drew closer, I was less sure of what exactly my niche was within the newsroom. With experience in reporting, anchoring, directing, and a new interest in producing, I didn't feel ready to choose one. When I learned about the News Associate program, I was already living in Atlanta for my internship at CNN. In a sort of perfect storm, the opportunity to join the program would allow me to spend more time getting to know the city while having the chance to explore different roles within the organization. 
Hernandez: Before starting the News Associate program, I graduated from the University of Maryland, College Park, and was working as a bilingual news reporter for Montgomery Community Media. While I loved reporting, I wanted to explore other career options in journalism, and the program CNN offers was the perfect opportunity to do so.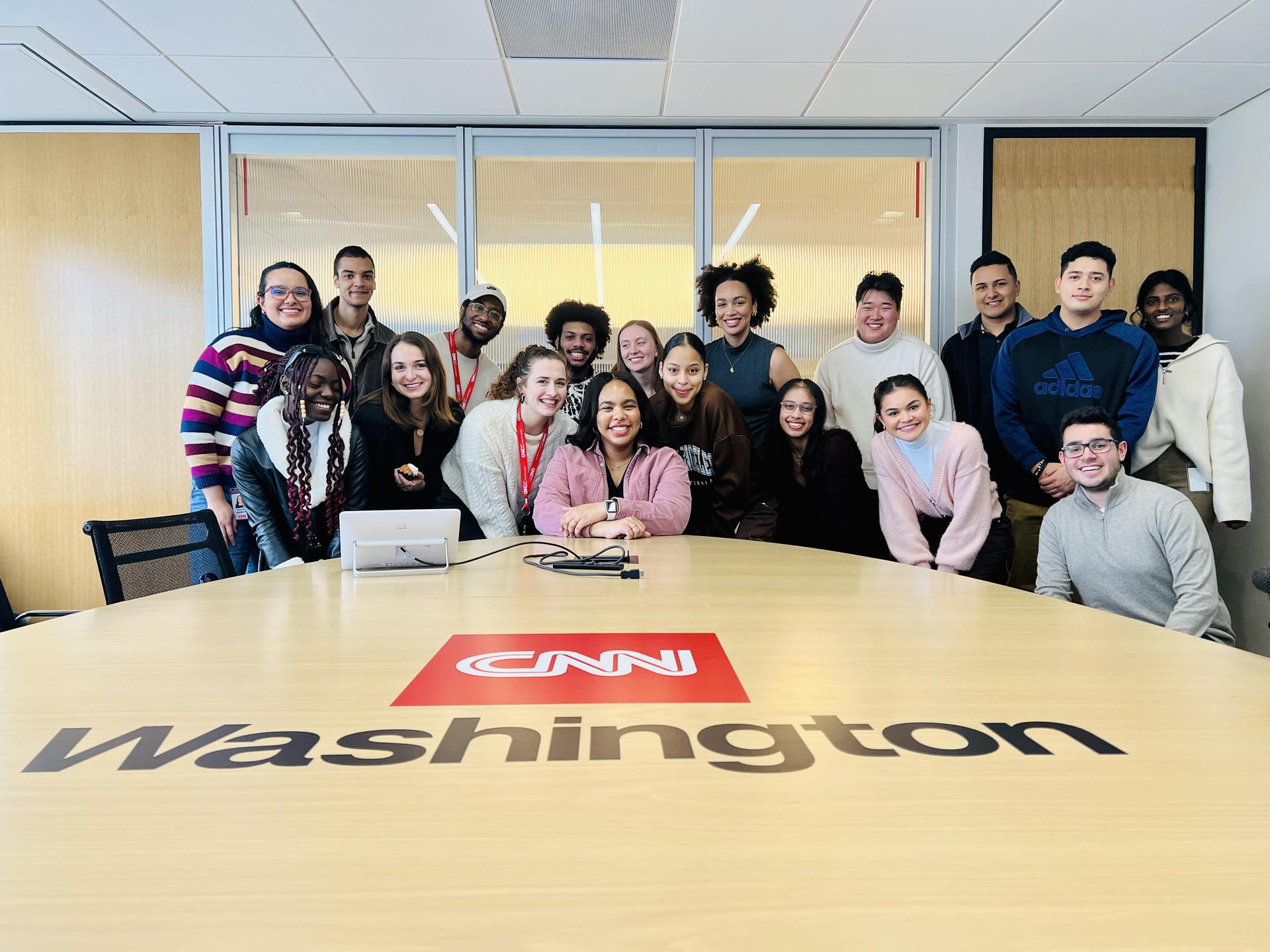 These DC-based news associates will gain exposure and develop their journalistic skills during the program. 
Tell us about your favorite experience so far. 
Goldfarb: I would say my interview with Mark Stefl, a man who moved to Maui with his wife after falling in love with the island on vacation. I got in contact with Mark through his nephew, who had originally posted on social media that his uncle and aunt were unaccounted for after the wildfires in Lahaina destroyed nearly everything in the town. As soon as Mark's nephew was able to confirm his uncle and aunt were safe, I had the chance to hop on a call with Mark and allow him to tell his story, including that he and his wife's home on Maui had just been rebuilt after another wildfire five years ago. Despite the loss the couple was facing once again, Mark was kind and optimistic. My interview led to an alert that was published on CNN Digital and an on-air piece the following day. 
Hernandez: It's difficult to pick just one. I'm currently working with the Inside Politics show team, and it has been an amazing experience. I work closely with producers to create graphics that help viewers visually understand the political news of the day. I also cut the video and sound for the show. My first rotation in the News Associate program was running the teleprompter for the shows produced from DC. While it seems like a very intimidating rotation, I really enjoyed it. I was in the control room and watched firsthand how a live show comes together.
"I go to bed every night knowing that I contributed to important and crucial news coverage."

- Michael Hernandez, news associate
Since starting this program, what's been the most difficult transition for you?
Goldfarb: Overcoming the imposter syndrome of being at a network like CNN so soon out of school. I'm immensely thankful to be here but have had to teach myself (and I'm still learning) how to navigate reporting stories that are seen by such a huge audience. If anything, that fact just makes me want to work harder and "do my best journalism," as one of my professors used to say.
Hernandez: I think the most unbelievable part of the program is being able to see my work air on CNN — it's an amazing feeling. Some days can be long and exhausting, but I go to bed every night knowing that I contributed to important and crucial news coverage. That is a very satisfying feeling. 
This year's Atlanta-based news associates pose outside of the CNN Center with their program coordinator.
Both Goldfarb and Hernandez have a few months left in the News Associate program before it's time for them to think about a long-term role at CNN. 
After completing the program, Hernandez hopes to land a job with CNN en Español, where he can use his bilingual skills to help inform Spanish-speaking families in the United States and around Latin America. 
In a few months, Goldfarb will be embedded with CNN's Image and Sound Department and then the CNN Digital Desk. But for now, she knows what her next assignment with the National Desk will be — staking out the Fulton County Jail to watch defendants in the Trump case turn themselves in.
💳   CNN insider rec of the week
Brought to you by CNN Underscored
We've rounded up 20 our readers' favorite Amazon products to get you through whatever the rest of August throws at you. Shop our list to stay cool, keep pests away and make every last bit of summer count.
💳  Sponsor Content by CompareCards
Six best balance transfer cards of 2023
With historically high interest rates, it's more important than ever to pay off high interest debt. Learn more here.
✍️ we want to hear from you
Got an idea for this newsletter? Let us know what you'd like to read about or what you've enjoyed so far. You can reach the team at insidecnn@cnn.com. We look forward to hearing from you. 
- Edited and produced by Kyle Almond, Tricia Escobedo and Kimberly Richardson
INSIDE CNN
An exclusive inside look with your free CNN account