Good morning. In today's newsletter: Here's what CEOs are saying about consumers this earnings season. Plus, Tesla's CFO and "Master of Coin" is leaving the company.
US stock futures are pointing lower. Markets in Europe are weaker, dragged down by banking stocks after Italy approved a one-off windfall tax. Asian indexes mostly ended down, too. China trade data was gloomy.
▸ Forwarded this newsletter? Want global markets news and analysis from CNN Business reporters every morning? You can sign up here.
Here's what CEOs are saying about consumer spending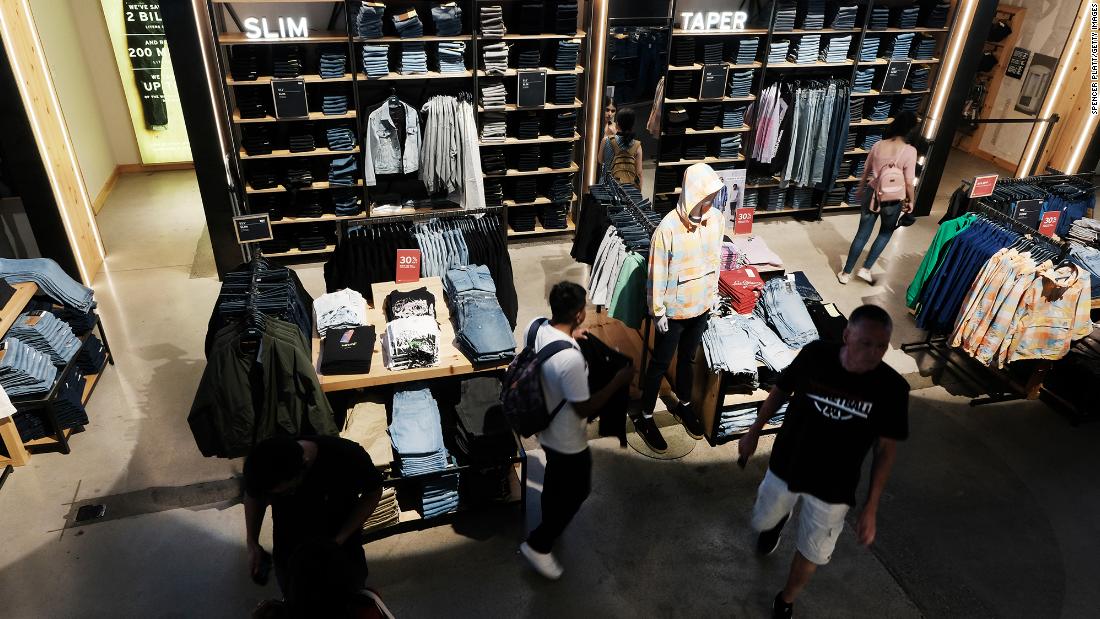 Consumer resilience has helped keep the economy strong through the Federal Reserve's interest rate hiking cycle. But is that strength holding, or is it faltering?
It depends where you look.
From Beyoncé's "Renaissance" tour and the "Barbenheimer" craze to Taylor Swift's "Eras" shows, US consumers have flexed their spending power even as the economy cools.
Consumers have more cash on hand now than before the pandemic, according to a July analysis from the JPMorgan Chase Institute. But with inflation still well above the Fed's 2% target, a dollar doesn't go as far as it used to in 2019.
Plus, consumer spending, which makes up about two-thirds of US economic output, grew by just 1.6% in the second quarter, down sharply from 4.2% in the first three months of the year.
So, what do corporate earnings reveal about the health of the consumer? Here's a round-up of what chief executives have to say.
Airlines: Consumers are continuing to funnel cash into travel, favoring international trips.
Travel from the United States has more than doubled to destinations across the Pacific, airlines reported. The demand for transatlantic flights has also risen.
"The consumer is in good financial shape, particularly the premium consumer base that we target," Ed Bastian, chief executive of Delta Air Lines, said last month.
That suggests a continuation of the trend of consumers spending on experiences over goods after being cooped up indoors during the height of the pandemic.
"The demand environment, especially for leisure travel, continues to be resilient as we have seen solid bookings throughout the busy summer travel season," said Robert Jordan, chief executive of Southwest Airlines, during the company's recent earnings call.
Dining: Earnings from restaurants paint a mixed picture.
Starbucks missed quarterly revenue expectations, even as it reported that more customers are paying up to personalize their beverages and add breakfast sandwiches to their drink orders. Starbucks Rewards members are also buying more, purchasing more frequently and getting larger sizes, the company said.
"We're not seeing the down-trading in our customer base," said Starbucks CEO Laxman Narasimhan during the company's August 1 conference call.
While Chipotle reported a sales miss in its latest quarter, the company said that demand remains strong.
"Both the lower-income consumer and our higher-income consumers are showing really good strength," said Brian Niccol, chief executive of Chipotle, during the company's post-earnings call.
Still, that doesn't mean diners don't have a limit when it comes to how much they're willing to spend.
Sales at Papa Johns' North American locations open at least a year fell 1% in the quarter ending on June 25 from a year earlier, weighed down by high prices at the pizza chain's franchises.
Apparel and beauty: Levi Strauss cut its full-year profit outlook to a range of $1.10 to $1.20 per share from $1.30 to $1.40. The apparel maker also said that it now expects revenue to grow between 1.5% to 2.5%, a slowdown from its previous estimated range of 1.5% to 3%.
The company said in its post-earnings conference call that while it's seeing strong demand from customers with incomes above $100,000, not everyone is continuing to spend freely.
"The macro effects of higher inflation and a slowing US economy have put increased pressure on the price-sensitive consumer," said Chip Bergh, chief executive of Levi Strauss.
Still, consumers trading down to cheaper products has helped other companies boost their top lines.
Drugstore cosmetic brand e.l.f Cosmetics said that revenue soared 76% from the prior year in its first-quarter earnings results on August 1 and raised its net sales outlook for the year.
"We're keeping an eye on the consumer environment and the overall macroeconomic environment [but] we feel we're very well positioned," said chief executive Tarang Amin, noting that the company doesn't plan to raise US prices.
Over 11,000 city workers will strike in LA on Tuesday
"City workers are vital to the function of services for millions of Angelenos every day and to our local economy. They deserve fair contracts."
KAREN BASS, LOS ANGELES MAYOR
Read more from CNN Business
Tesla's CFO and 'Master of Coin' is leaving the company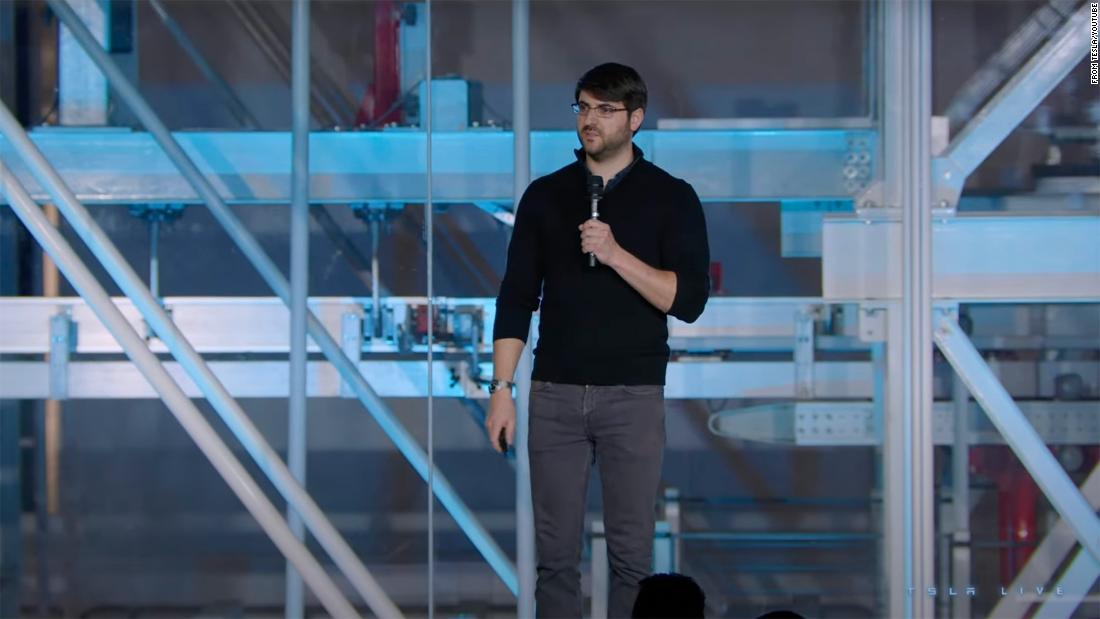 Tesla's "Master of Coin" and Chief Financial Officer Zachary Kirkhorn has stepped down after four years and six months in the role, reports my colleague Peter Valdes-Dapena.
Kirkhorn joined Tesla 13 years ago as a senior finance analyst, according to his LinkedIn profile, rising to CFO in 2019. Tesla announced in a March 2021 filing that Kirkhorn's job title was being changed to master of coin and chief executive Elon Musk's to "technoking."
That filing also noted, however, that both would retain their more prosaic titles of CFO and CEO. The title changes were made not long after Tesla purchased $1.5 billion in bitcoin, although no connection between the two moves was stated.
Vaibhav Taneja, most recently Tesla's chief accounting officer, will take over the job of CFO. It is unclear if Taneja will be taking over the "master of coin" position, as well, or if the title will be retired. No reason for Kirkhorn's departure was given.
Tesla, which generally does not respond to media queries, did not answer questions about the personnel change or job titles.
Earnings from UPS, Lyft, Under Armour and Restaurant Brands.
Plus, The National Federation of Independent Business in the US releases its Small Business Optimism Index for July and the US Commerce Department releases June figures on imports and exports. 
WHAT WE'RE READING AND WATCHING
▸ US economy still needs 'multiple' rate hikes, says top Fed official (CNN)
▸ Paramount finally unloads Simon & Schuster for $1.6 billion (CNN)
▸ We're way past hard seltzer: The spiked drinks keep coming (CNN)
▸ How Yellow's downfall is rippling through the economy (WSJ)
▸ Offshore wind runs into rising costs and delays (NYT)
Google moves forward with plan to delete inactive accounts
Google is moving ahead with its plan to delete accounts that have been inactive for at least two years, reports my colleague Jennifer Korn.
Accounts won't be deleted until December 1, but Google will start sending warnings to affected users. The company will send multiple warning notifications to impacted Google accounts (and to backup emails if the user provided one), and users will have an eight-month window before deletion.
The company announced the new policy back in May, saying it's intended to prevent security risks: Internal findings show older accounts are more likely to rely on recycled passwords and less likely to employ up-to-date security measures like two-step-verification, making them far more vulnerable to issues like phishing, hacking and spam.
The first accounts to be cut are those that were created and then never revisited by the user, Google said in May.