Tonight: This is what happens when you mess with the debt ceiling. Plus: a happy story I'm calling "Solidarity (Taylor's version)." Let's get into it.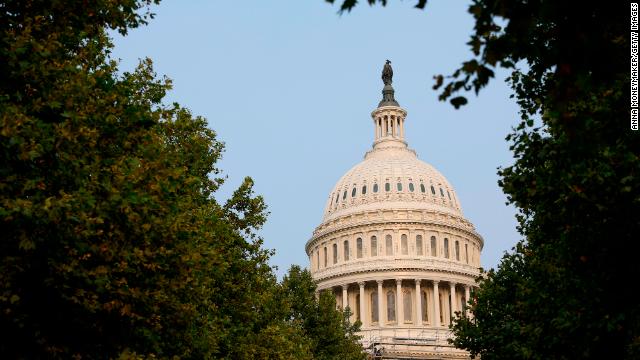 For only the second time in history, America lost its perfect rating on its long-term debt — the exact thing everyone said would happen when lawmakers decided to play chicken with the full faith and credit of the United States. 
Whether Fitch Ratings' downgrade was warranted — many economists argue it was not — it is nonetheless a direct result of incessant DC dysfunction, especially (though not exclusively) the Republican-manufactured debt-ceiling debacle that played out this spring. And it illustrates the real-world consequences that lawmakers' brinksmanship has on regular Americans, who could see their investments lose value and already-high borrowing rates go up. 
See here: Fitch cites "a steady deterioration in standards of governance" in its report, which, perhaps appropriately, came out moments after a grand jury handed up a third round of criminal indictments against former President Donald Trump.  
"The repeated debt-limit political standoffs and last-minute resolutions have eroded confidence in fiscal management," Fitch said in its report. "In addition, the government lacks a medium-term fiscal framework … and has a complex budgeting process."
In other words: Republicans can't stop cutting taxes and then holding the economy hostage with its debt-ceiling antics, and both parties refuse to make politically sensitive spending cuts that add to America's debt burden. 
The message from Fitch this week, and S&P a decade earlier, is that the constant brinkmanship in DC is eroding trust. And eventually, that has to take a toll. 
Take the debt ceiling... 
The US avoided defaulting on its debt this spring, but just barely. With about two days' worth of funds to keep the lights on, Congress managed to pass a bill that suspended the nation's $31.4 trillion debt limit through the end of next year. 
Historically, raising the debt ceiling was not controversial — the "full faith and credit" of the United States wasn't something either party wanted to trifle with. 
That's because the entire global financial system hinges on the promise that the United States always pays its debts. That's why the US dollar is the world's reserve currency and the backbone of international trade. When you mess with that perfect record, you shake the foundations of the world economy. 
But in 2011, congressional Republicans added debt-ceiling threats to their toolkit, demanding President Barack Obama negotiate over deficit reductions or watch the US default on its debt under his watch. The ensuing crisis took America to the edge of default, and investors around the world watched.
Within days, S&P downgraded US debt for the first time in history. Stocks plummeted, bond yields spiked and it took another six months for markets to recover. 
The lesson didn't take, at least not in Congress. We had another standoff in 2013. And another in 2021. And another in 2023. 
And while lawmakers just began their August recess, a bitter funding fight awaits them next month. Our elected officials will have just a few weeks to pass a series of spending bills or else force the federal government into shutdown. 
Whatever Fitch's reasoning for downgrading when it did, it isn't hard to see why they're losing confidence. 
RELATED NEWS
Call it "Solidarity (Taylor's version)."
As Taylor Swift wrapped up the US leg of her Eras Tour this week, she surprised her crew with a bonus that left them stunned. 
After spending the past 24 weeks on the road, shuttling the stage and other heavy accoutrements city to city, the truck drivers each received a $100,000 check and a hand-written note from Swift, sealed in wax with her monogram, said Michael Scherkenbach, the CEO of Shomotion, one of two trucking companies on the tour. He estimated there were 50 members of the combined trucking crew. 
And not to editorialize, but let me just say that Taylor Swift is a literal angel whom we mortals hardly deserve, and I will brook no dissent on this point. 
At this point, it's been about 16 years that we've known incandescent light bulbs would be phased out in America. As of this week, it's real. 

ICYMI: A rule issued in 2007, rolled back by the Trump administration, and updated last year by the Biden administration, effectively bans the sale of common incandescent light bulbs. It finally went fully into effect Tuesday. 

As someone who's a sensitive about good lighting, this news, while expected, left me with questions. CNN's David Goldman had the answers. 
Here's the gist: Starting now, all light bulbs that are manufactured and sold in the United States must emit a minimum of 45 lumens per watt. (A lumen is a measure of brightness.)
That effectively prohibits most incandescent bulbs, the kind you screw into the vast majority of light sockets in your home, because they tap out at just 15 lumens per watt. Which is inefficient. 

By contrast, most LED bulbs will get you 75 lumens per watt, or more.

There are some exceptions...
According to the Department of Energy, some low-lumens bulbs are still allowed, like those in fridge and oven lights, black lights and plant lights.

Why is the government banning the bulbs?
New technology, including LED lights, are much more energy-efficient.
The Department of Energy estimates the rules will save US consumers close to $3 billion on their utility bills, and project it will also cut planet-warming carbon emissions by 222 million metric tons over the next 30 years.

Do I have to throw out my old bulbs?
Nope. You can continue to use whatever light bulbs you like for as long as they work. 

Why is this controversial?
Because America can't agree on anything... This effort started in the Bush administration and has run into opposition from mostly conservative media channels and some Republican politicians. 

Donald Trump once famously complained about LED lights, telling House Republicans "I always look orange" in them. 

What's next?
Kiss your compact fluorescent light bulbs goodbye. The DOE wants to more than double the current minimum light bulb efficiency level, to over 120 lumens per watt, by the end of next year. 
🎬 Hollywood studios asked the Writers Guild back to the negotiating table in the first known talks since the nearly 100-day strike brought production of most television shows and movies to a halt.
🍔 YouTube star MrBeast is suing the ghost kitchen behind MrBeast Burger, claiming the company is taking advantage of his brand to expand rather than focusing on the quality of the food.
🚗 The Toyota Land Cruiser is coming back — with retro design and more-accessible price tag — just three years after it was discontinued in North America.
Last updated August 2 at 4:00 PM ET