Tonight: Crypto crimes and cruise lines. Let's get into it.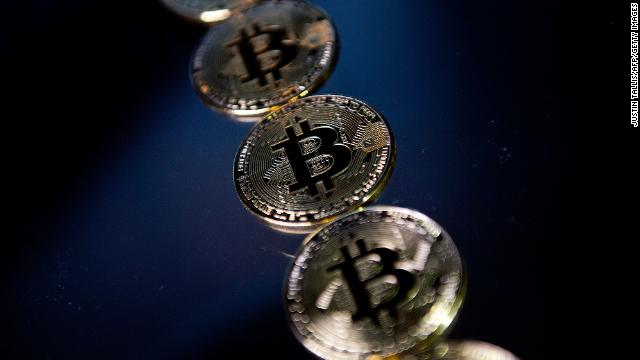 Another day, another crypto entrepreneur indicted on fraud charges... 
Here's the deal: Alex Mashinsky, the former CEO of the now-bankrupt crypto platform Celsius, pleaded not guilty Thursday to federal charges that he defrauded customers and misled them about the company's business. (My colleague Kara Scannell has all the details.) 
That kind of news is distressingly common lately.
For an industry that has spent its whole life (a little over a decade now) straining for legitimacy, it has hardly made a dent in proving to mainstream audiences that it is (a) something worth investing in, and (b) not a scam run by criminals. 
As a reporter who's spent the past year chronicling the "crypto winter" — a collapse in value that cut the industry down to a $1 trillion valuation from $3 trillion in the span of a few months — I wanted to talk to an expert and take their temperature on some of the issues that are still plaguing the world of digital assets. 
Over email, Nightcap caught up with Kate Laurence, the co-founder and CEO of crypto-focused Bloccelerate VC.
Here's our conversation, lightly edited for length and clarity. 
Nightcap: It's been hard to write about crypto without the words "commingling funds" coming up. Celsius was just accused of using new customer funds to pay for older customers' withdrawals. It's similar to what prosecutors accuse Sam Bankman-Fried of doing. Even Binance, which is still the world's biggest crypto platform, has had to fend off accusations by the SEC that it commingled funds. So what's going on? Why is this charge coming up so much in crypto cases?
Laurence: It's obvious that crypto has attracted a lot of bad actors. And until just recently, none of those bad apples were getting prosecuted or punished for their bad behavior. The climate of impunity created a vicious cycle where more and more would-be fraudsters — seeing that others were getting away with murder — joined the party. It literally took the collapse of FTX for the environment to change and the bad actors to start getting exposed.
A few parties are responsible for the lawlessness that came to overshadow crypto. The regulators got involved too late. The crypto community itself is also to blame. They closed their eyes to the crypto bros' misbehavior. And finally, retail investors deserve some of the blame. Driven by FOMO, many of them failed to do their homework and scrutinize the companies they were investing in. They forgot the old adage, "if it looks too good to be true, it probably is."
Nightcap: It's been eight months since the FTX collapse, and four months since Silvergate, the go-to banker for crypto firms, announced it was shutting down. The only hopeful story I'm seeing in the crypto space is, perhaps, Bitcoin, which is still about 50% below its peak. What am I missing? Where's the good news or the silver lining for crypto right now?
Laurence: The point that everyone misses when reading the headlines about the likes of FTX, Celsius & BlockFi is that these companies are centralized  entities. They're structured just like companies in traditional finance. 
Crypto is all about "decentralized" finance (aka DeFi), where there is no one centralized management and intermediary.
The bad actors acted as imposters and stole the space from us. What we're seeing now with the demise of all of these centralized crypto entities actually proves the thesis of DeFi — that centralized entities are prone to failure because of their dependence on management and the ethics and integrity of their managers.
Most people don't know about all of the amazing decentralized crypto companies, like MakerDAO and Aave, which have withstood one black swan event after another ever since the crypto winter began.
Nightcap: The US doesn't seem too bothered by the threat from crypto firms that regulatory foot-dragging is going to force tech jobs overseas. The mood from the SEC seems to be, "You want to go overseas and trade crypto? Be our guest." What does the US really lose if Americans can't legally trade digital assets on US soil?
Laurence: What would the US have lost if Google, Facebook, Yahoo, YouTube, Facebook, Amazon and Microsoft were all forced outside of the US before they became the titans they are? 
The crypto companies that are getting pushed out of the US now are going to be just as big, if not bigger, than the FAANG stocks. Today's fledgling crypto innovators even have the potential to disrupt the incumbent tech giants. Once you lose these companies, it's very hard to bring them back.
Nightcap: Finally, the question I ask everyone involved in the crypto space: What's your cocktail-party response to the question of what crypto is good for? 
Laurence: Imagine it's 1999 and you're asked: "What is the internet good for?" It would have been tough to know, right? Back then, most people would have said, "The internet is good for email and buying and selling stuff online."  It was all about buying books and renting DVDs. Nothing else really worked in the early days. 
People are asking the same question about blockchain now. "What's it good for?" Today, the answer to that question is similarly narrow. Blockchain is good for payments, and creating NFTs from jpegs, and simple record-keeping. But that doesn't mean that's all we're going to see from blockchain. 
In 20 years, the tokenization of real-world assets will remove the friction we have in pretty much everything, from banking and insurance to the media. 
Blockchain, with its inherent transparency, will become the layer of trust that is missing today. And it will become even more crucial as artificial intelligence replaces humans in so much of our activity.
Guys. We really overdid it this year...
Online sales across the web hit a record $12.7 billion on July 11-12, during Amazon's Prime sales event, according to Adobe Analytics. That included sales from retailers including Amazon, Target and Walmart.
Amazon said July 11 was the single largest sales day in the company's history, but declined to provide numbers. 
Hope you're all proud of yourselves (she writes while tracking the shipment of her new Apple Watch, blender, memory foam pillows and running shoes). 
More Nightcap is waiting for you!
Tonight, a travel expert offers host Jon Sarlin hot tips on how to score cheaper flights. Plus: Why the hybrid work model will ultimately win the work-from-home battle. And TIME's Eliana Dockterman explains why "Barbie" is about to dominate the box office. Catch it all here.
If anyone had told me, back in the summer of 2020, that the cruise line business would not only bounce back from the pandemic but would be among the strongest performers in the stock market in just three years, I would have laughed, rolled my eyes, and returned to kneading another failed batch of sourdough. 
Back then, US health officials had to fully ban cruises from operating because of their tendency to, you know, incubate and spread a deadly virus that was ravaging the globe. 
Cut to summer 2023 and cruises are — for reasons I cannot fathom — back.
See here: Three of the biggest names in the industry were among the top-10 stocks in the S&P 500 at midyear, the Times' Jeff Sommer noted recently. 
Carnival: 🔼 120% year-to-date
Royal Caribbean: 🔼 100% ytd
Norwegian:  🔼 75% ytd
Demand for cruises is just about the only bright spot for Disney, which is seeing a big summer slump at its US parks. Even hardcore fans are balking at the prices, and more of them see Disney's cruises as a better bang for their buck. 
But the biggest sign cruises are back and (much) bigger than ever is this monstrosity: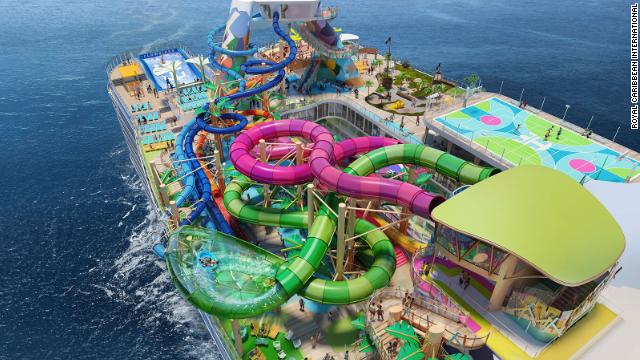 Meet the Icon of the Seas, the soon-to-launch behemoth from Royal Caribbean. It is the world's largest ship, according to the company.
It can comfortably hold some 5,610 passengers and 2,350 crew, and will boast the world's largest waterpark at sea. It has seven pools and nine whirlpools across its 20 decks and eight "neighborhoods." 
I mean seriously, look at this thing.
Bottom line: Despite lots of bad press over the years, cruises keep on cruisin.' Those who like them don't seem to be deterred by the headlines, whether about the recent resurgence of norovirus outbreaks or more serious crimes. 
If anyone can explain the enduring appeal, smash that feedback button below and fill this landlubber in!
Last updated July 13 at 6:30 PM ET