An exclusive inside look with your free CNN account
💬 A conversation with John Berman about reporting the facts and building trust with viewers 
By Daniel Wine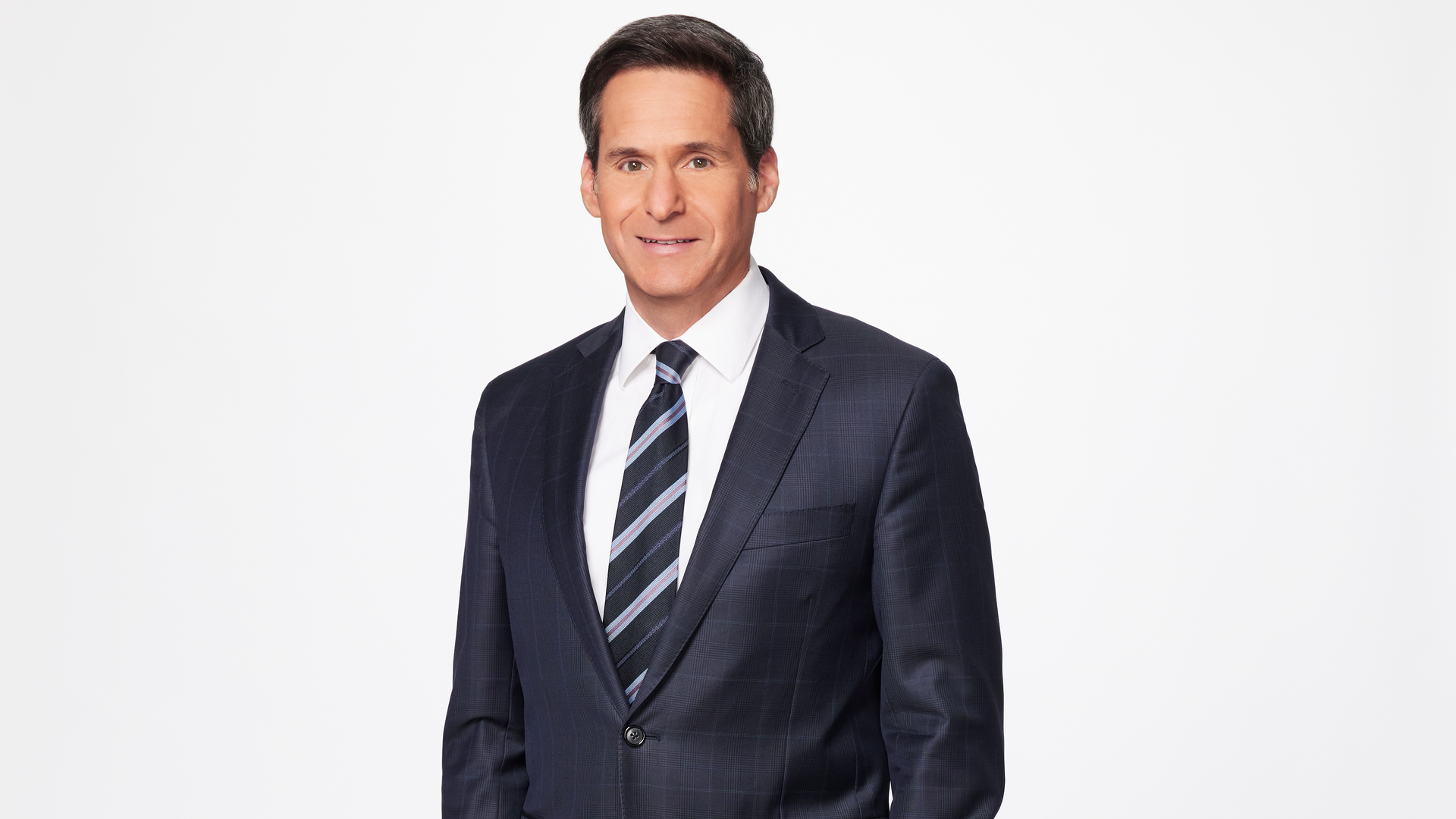 CNN anchor John Berman is a Boston guy through and through. He grew up in Massachusetts, graduated from Harvard University, cheers for the Red Sox and ran the Boston Marathon. But his reporting extends far beyond his love of Beantown. 
Berman has been a key contributor to the network's coverage of weather and other natural disasters through the years, including Hurricane Irma in 2017. "Apparently I'm good at getting wet," he said.
He recalled that Irma required a lot of ingenuity on the technical side after slamming the Florida Keys. Roads were washed out, and there was no electricity.
Berman and his crew managed to talk a helicopter pilot into flying them from Miami to the Keys, where they landed in the yard of "a friend of a friend." Thinking ahead, they brought a car battery with them — borrowed from a rental vehicle — so they could power the camera and transmit their live shots from the scene.
"I just thought that was the coolest thing I'd ever seen," Berman said. "We were able to convince this helicopter to land in someone's yard and brought this car battery with us so we could cover a hurricane, and that was thrilling. It really was."
Berman's latest assignment has him reporting from the safety and security of the network's Hudson Yards studios in New York City, where he co-anchors the morning edition of "CNN News Central." We caught up with him last week, and the following is an edited version of our conversation.
How has "CNN News Central" been going?
It's three hours of constant movement, and we've had a lot of news since we launched two months ago — to say the least. It has done well with the audience, and internally I think everyone is very pleased with how it looks. The other thing about this show is that it's really production-intensive. It takes a ton of work, and we're in New York obviously, but most of our production team is in Atlanta. Everything you see up on the big screens on the set, it's really complicated for them to get the pictures and graphics in the right place and do everything at the right time. They do incredible work.
What's it like working with Kate Bolduan and Sara Sidner?
Kate and I had previously anchored a show together for a few years, so we have a long history of working really well together. We still have that mental telepathy, and it's just delightful to get to do this with her again. I knew Sara from her years as a reporter and always admired her, mostly from afar, so it has been wonderful to get to work with her in person. The three of us are running around like crazy in this direction and that direction. When the show is over, I feel invigorated — not just from the news, but also from working with such smart and energetic journalists.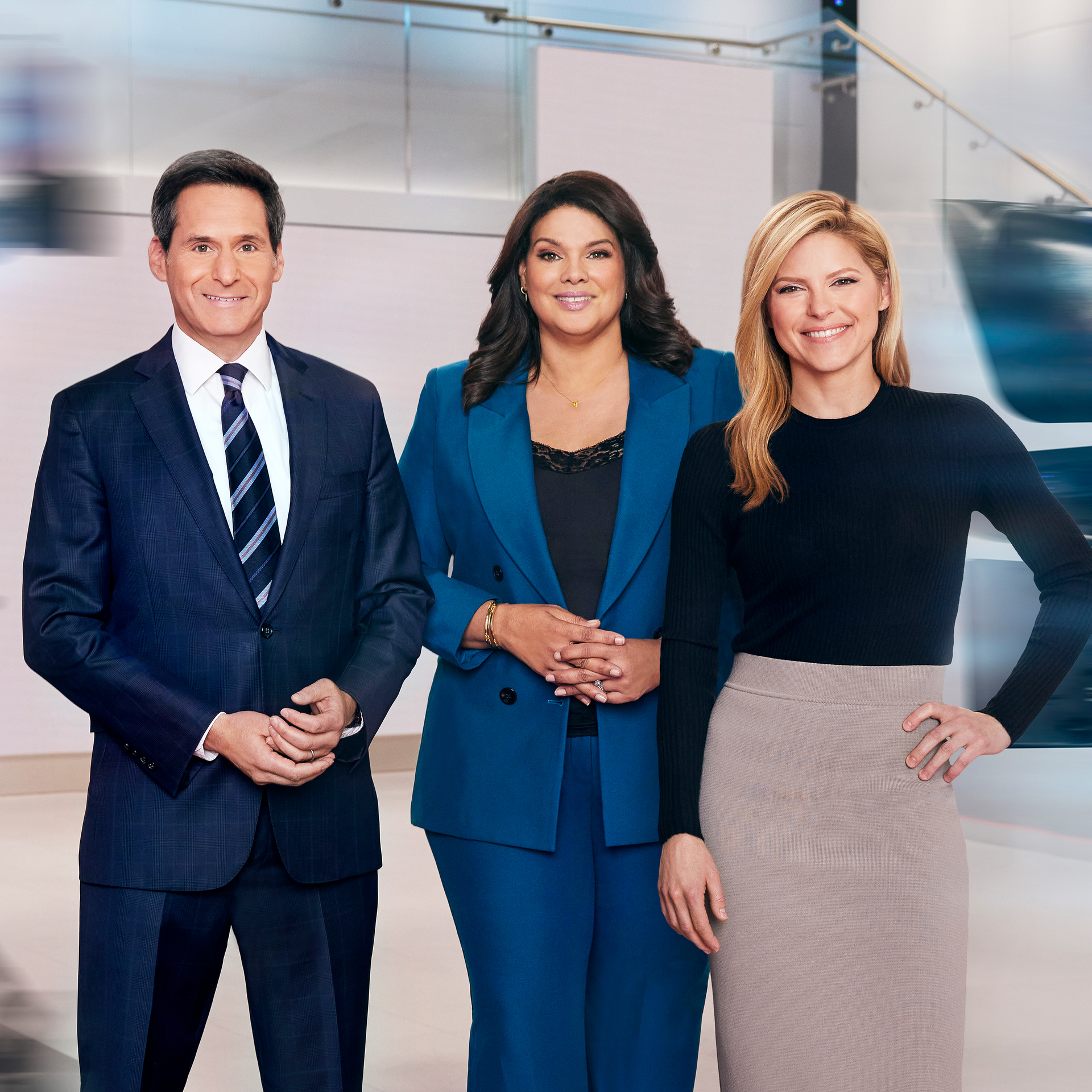 From left, "CNN News Central" anchors John Berman, Sara Sidner and Kate Bolduan
Early in your career, the first big story you covered was September 11.
When September 11 happened, I had just started as a full-time correspondent with ABC News. Before that, I was a writer and a producer. I got married in July 2001 and then took a month off before coming back to work, so I was very new. I remember coming out of the subway and hearing that the first tower of the World Trade Center had been hit by a plane. By the time I walked into the office, the second tower was hit. I got in a cab and tried to get as close as I could. I saw the towers fall from the cab. New York became a very surreal place in those minutes. I didn't leave that area for two nights and was doing round-the-clock reporting for the various affiliates. Thank goodness for the work, because the emotion of it all would have been overwhelming for me.
You also reported on the war in Iraq.
They were looking for reporters to embed with the military. They wanted young, fit people who could sleep in a ditch if they had to, and that was what qualified me. I brought the backpack that my sister used to travel across Europe after she graduated college, and I was embedded with a Marine infantry battalion. Very quickly we were in the middle of some fighting, and a couple of days were really harrowing — days I'll never forget. It was a life-changing experience journalistically and on a personal level, and I ended up covering Iraq extensively for several years.
This is such a chaotic time in politics and for the media. How do news organizations establish trust?
We keep our eyes on the target, and the target is the truth. We report the facts as best we can. If you're honest with the viewers about what you know and don't know, they come to trust you. We've done that, and it's what we will continue to do going forward. We're much more analyzed and more criticized now, and that's OK. You need to have broad shoulders and not let it get you down. Listen to what people say. I don't mind if you criticize me. Some of the truly mean comments are creative, and they make me laugh.
How do you see the 2024 election shaping up?
I've covered every campaign in one form or fashion since 1996, but things are so much different now. The adversarial quality of some politicians toward the press is like nothing we've seen before. We could have a former president running against a current president, but there's a long way to go and a lot of different things can happen. We just need to listen and watch. We have to be nimble and follow the truth.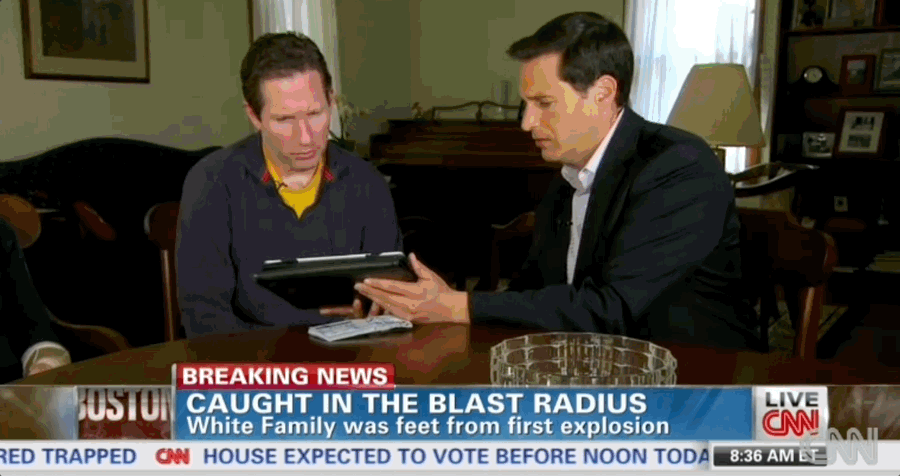 A family talks to Berman about their experience standing next to a bomb at the Boston Marathon. 
Any memorable experiences during your time with CNN?
I'm from Boston, and I spent a lot of time covering the 2013 Boston Marathon bombing. Everyone knows everyone — people who are running the marathon. I knew doctors who were treating patients there. It was going through neighborhoods where I had relatives, so that was a very personal story for me. CNN sent me to the World Series that year, and it was very emotional to have the Red Sox playing in the World Series just a few months after the bombing. The stadium was louder than I've ever heard it, and the Red Sox won, so that was a thrill.
You appeared on "Jeopardy!" a few years ago?
They tape several shows at once, and you don't know who you're going to compete against until you get there. NFL quarterback Aaron Rodgers was on the show right before me. Then I walked into the dressing room, and there's Mo Rocca, a CBS News correspondent I've known since college. The problem with Mo is that he's super freaking smart. I got lucky and had a good run late in the game and managed to squeak ahead right before the end. The hardest part was making sure my math was right for Final Jeopardy.
Anything you'd be willing to share that people might not know about you?
I ran 25 glorious miles of the Boston Marathon last year before I collapsed and spent three nights in the hospital. I had run marathons before and never had any issues, but for some reason it wasn't my day and I woke up in the emergency room. That's something I'll never forget. It was probably my last marathon.
You can catch John Berman on "CNN News Central" weekdays from 9 a.m. to 12 p.m. ET.
💳   CNN insider rec of the week
Brought to you by CNN Underscored
The 15-inch MacBook Air is ideal for folks who want a big-screen laptop for multitasking without the bulk — or higher price — of a MacBook Pro. It's an especially great upgrade for anyone coming from an older Intel-powered Mac or getting their first Apple laptop. Check out our full review right here.
💳  Sponsor Content by Curiosity Stream
Stream smarter with thousands of documentaries
Discover fascinating stories and thought-provoking documentaries on Curiosity Stream. With shows on science, history, technology and more, there's something for everyone. Plus use the code "inside25" to get 25% off.
- Edited and produced by Kyle Almond, Tricia Escobedo and Kimberly Richardson
INSIDE CNN
An exclusive inside look with your free CNN account