Tonight: The debt ceiling is just made up — what are we doing, America? Plus: Buying or selling a home is still a white-hot mess. Let's get into it.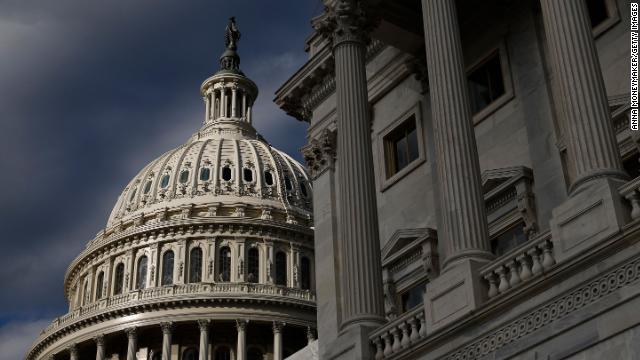 Welp. As expected, leaders in DC haven't made much progress on a debt ceiling deal, and the threat of default grows by the hour. 
See here: President Biden and Republican lawmakers plan to meet again on Friday after their hour-long Oval Office meeting on Tuesday yielded ... nothing much.
The standoff continues: House Republicans still want to attach spending reductions to a debt ceiling increase; Biden insists on passing a clean increase on the debt limit.
So, once again, we wait. But the longer we wait, the more unsettled investors and economists become. On Wednesday, Moody's Analytics warned there was a significant risk that lawmakers would  fail to raise the borrowing limit before the so-called X-date, estimated to be around June 1. Moody's assigns a 10% probability to a breach of the debt ceiling, up from 5% previously.
"What once seemed unimaginable now seems a real threat," Moody's chief economist Mark Zandi wrote.
WHY ARE WE LIKE THIS?
If you're new here, the key thing to know is that failure to raise the debt ceiling would be both unprecedented and catastrophic for the economy. 
And so you might be wondering, what is the point of all this? Why don't I hear about other countries having this problem? The answers: There isn't one, and because America is weird. 
Only one other advanced country in the world puts a limit, in absolute terms, on how much money its government is allowed to borrow, and that's Denmark. 
But, my colleague Julia Horowitz explains, Denmark's ceiling is deliberately set so high that there's no chance of hitting it or letting it become a political pawn. 
Some other countries do have debt limits aimed at encouraging fiscal restraint, but they tend to be structured as a percentage of GDP, instead of a nominal value. Malaysia, Namibia and Pakistan are all in this camp.
The European Union asks member states to limit debt to 60% of GDP, though many consistently break that rule, and it was suspended during the pandemic. Australia introduced a debt ceiling in 2008, raised it multiple times, and ultimately ditched it in 2013 when it became a constant source of political friction. (Did ya hear that, Congress? They just got rid of it!)
The entirely self-imposed national headache that is the US debt ceiling stems from the US entering World War I in 1917, when Congress decided to give the Treasury more flexibility to issue war bonds. The first formal ceiling was set in 1939. 

Since then, Congress has frequently had to step in to raise the limit to keep paying the bills. Most of those interventions were political nonevents — little but a formality to cover expenditures that had already been approved.  
That all changed in 2011, when Congressional Republicans tried to force the Obama administration to concede to spending cuts by threatening to not raise the debt ceiling. Even though the two sides came to a deal before the X-date, the brinkmanship that preceded it was enough to scare investors and resulted in the US losing its perfect credit rating from S&P Global. 
BOTTOM LINE:  The United States is an outlier in the way it manages its debt. But if we default, our quirky way of doing things will suddenly become the world's problem. Global financial markets are built on an understanding that owning US debt is safe. Rattle that bedrock, and the consequences will ricochet throughout the world economy. 
READ MORE: While the economic pain of default would hit the entire nation, some states would be hurt more than others, my colleague Matt Egan writes.
Annual inflation fell for the 10th month in a row in April, cooling slightly more than economists had expected. Last month's Consumer Price Index climbed 4.9% from a year earlier, a slightly slower pace than March's 5% rise.
"It's sticky and bumpy, but make no mistake, inflation is cooling," said Gregory Daco, chief economist at EY-Parthenon.
Many analysts summed up Wednesday's closely watched inflation report as trending in the right direction, but not quite the deceleration the Fed would need to justify interest rate cuts anytime soon.
The home-buying frenzy that kicked off in the early days of the pandemic is finally beginning to chill. Sales were down 22% in March from last year, and median prices are lower than they were a year ago. But for many buyers, the process still feels frantic.
The problem: Not enough sellers.
"It is the low inventory," Minneapolis real estate agent Darisha Hill told my colleague Anna Bahney. Even though fewer people are buying homes now than a year ago, "we still have more buyers in the market than we have inventory."
See here: When Hill listed a three-bedroom, one-bath, 1924 bungalow on a Friday afternoon at the end of April, she scheduled open houses for a Saturday and Sunday. But after just one open house, the owners had received so many offers — 25 bids, all of them over the $320,000 list price — that they canceled the second showing. Within 48 hours, the sellers were in contract.
Of course, not every home is attracting such a scrum. Overall time on the market has lengthened from 17 days a year ago to 29 days. But bidding wars remain common — some 28% of homes sold in March went above the list price, according to the National Association of Realtors. 
Where are the sellers? 
If you were thinking of selling your home in 2021, when mortgage rates were around 3% and plenty of people were moving, you had to be prepared to hustle to find your next house. Inventory was low then, too, and demand was viciously high. 

But since then, mortgage rates have doubled. Now, in addition to low inventory and high demand, you have to contend with higher costs of financing your next home. If you locked in a mortgage at 3%, why give it up now?
Hill said she is doing whatever she can to drum up more inventory. Around the Hiawatha neighborhood where the three-bedroom home was listed, Hill is sending out fliers telling other owners about it, reminding them that 24 unsuccessful buyers were prepared to pay over the asking price to live in their neighborhood. She ends with a call to action: Are you interested in selling your home?
It's a hard sell. The inventory of all homes for sale in April is still well below pre-pandemic levels, according to Realtor.com. And the number of newly listed homes — those just coming to market — is down more than 21% from a year ago. 
👀 US inspectors discovered significant shortcomings in audits of companies based in China and Hong Kong that are listed on US stock exchanges.
📉 Disney reported a drop in profits, even as it trimmed losses on its streaming business and reported stronger earnings from theme parks.
🤖 Google unveiled its latest lineup of hardware products, including its first foldable phone and a new tablet, at its annual developer conference. The company is also moving forward with plans to bring AI chat features to its core search engine, facing a wave of potential competition in that space for the first time in decades.
Last updated May 10 at 7:00 PM ET