Good morning. Here's what's in today's newsletter: The US Senate is very worried about compensation for bank CEOs. Plus, the king of AI makes his way to Washington DC. 
US stock futures are pointing higher. Markets in Europe slipped a little in morning trade, while Asian markets ended mixed.
▸ Forwarded this newsletter? Want global markets news and analysis from CNN Business reporters every morning? You can sign up here.
Was CEO pay responsible for the recent bank failures?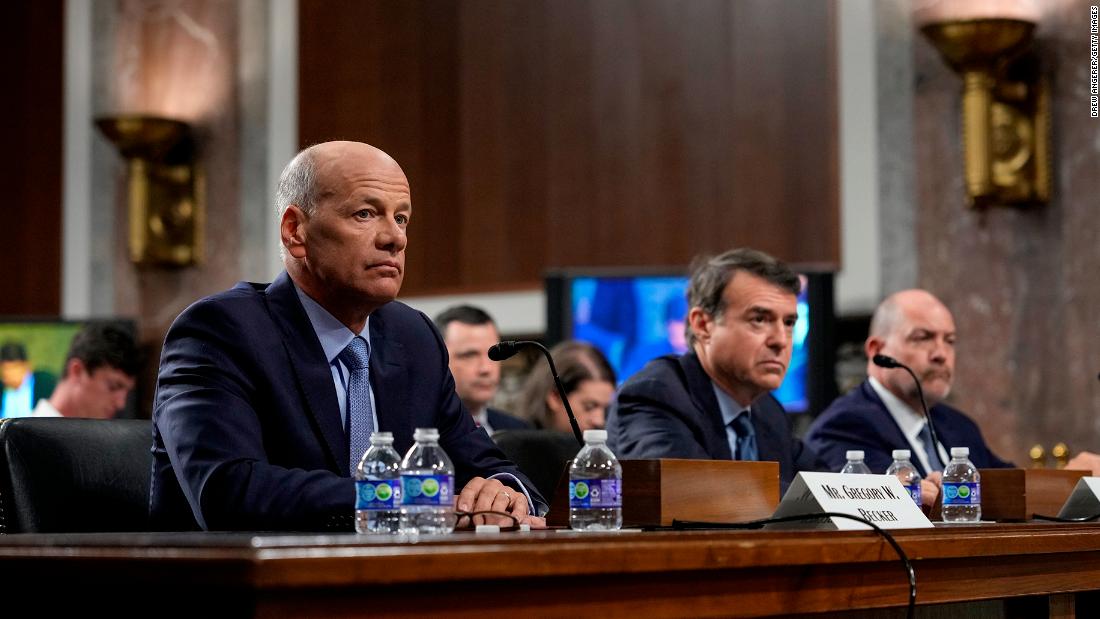 Senators hammered former executives of recently collapsed Silicon Valley Bank and Signature Bank on Tuesday over their paychecks, sales of stock and bonus payouts as the financial institutions struggled to stay afloat. 

The 2.5 hour hearing by the Senate Banking Committee was meant to hold leadership accountable for the mismanagement that led to the banks' failures and the regional banking crisis, but much of the focus centered around CEO compensation. 

High payouts, posited lawmakers on both sides of the aisle, made execs greedy. Executives prioritized profit margins and share prices over the fundamental health of their banks, leading to a meltdown in the sector that rippled through the economy. 

What's happening: Securities and Exchange Commission filings show that SVB's former chief executive Greg Becker sold more than $2 million in SVB stock in late February and $1.1 million in stock in January, ahead of the bank's failure. 

At the time of its collapse, SVB had 31 unresolved supervisory warnings. Still, Becker received a $1.5 million bonus as part of his 2022 compensation package that was worth $10 million in total.

Joseph DePaolo, the former CEO of Signature Bank, received about $8.6 million.

"You were paying out bonuses until literally hours before regulators seized your assets," Sen. Sherrod Brown, chairman of the Senate Banking Committee, told Becker at Tuesday's hearing. 

"Workers face consequences, executives ride off into the sunset. Only in corporate boardrooms can you run your business into the ground, take the whole economy along with you and come out ahead. We can't let that happen again," Brown said.

Becker said his cash and stock bonuses were "predetermined" and that he wasn't aware of when they would be paid out.

Regulators have identified major weaknesses in SVB's incentive program, Sen. Bob Menendez said, which, he claimed, encouraged "excessive risk-taking to maximize short-term financial metrics."

"In other words, the incentive structure you and your colleagues put in place rewarded breakneck growth and profitability, while kneecapping efforts to manage growing risks to the firm... Clearly, the compensation structure at your institution was not in line with the long-term interests of your shareholders and deposit holders," Menendez said.

Republicans also homed in on executive pay. Throughout the hearing, they criticized the banks for incentivizing taking risk while failing to hedge against the excess of securities that they held. Around the time of SVB's failure, more than 85% of the bank's capital was invested in securities with maturity of greater than 5 years. 

"If you'd bought those hedges [against Treasuries purchased by the bank], that would have cut into your profits, wouldn't it? If you'd made less money, that would have affected your bonus, wouldn't it?" added Sen. John Kennedy. 

Sen. Tim Scott added that the banks' management teams appeared more "focused on chasing profitability than stability." That, he remarked, "sounds like greed."

What's next: Both the Federal Deposit Insurance Corporation and Federal Reserve have the authority to claw some of that pay back and further penalize bank executives. Brown said he is working on a bill to make it easier for them to do so. 

Sen. Elizabeth Warren said she was working with Brown on the regulation. 

"Right now, the law says that people like Mr. Becker and Mr. [Scott] Shay [the former chairman of Signature Bank] can come to Washington, they can lobby for weaker bank regulations, they can load up their banks with risk, they can pay themselves tens of millions of dollars," she said.
"And when the banks blow up, Mr. Becker and Mr. Shay get to keep all the money. And that is just plain wrong."
Strippers expect to form first union in a decade 
"I'm excited that all of my beautiful coworkers will finally have a seat at the table and a voice to discuss safety and other issues. This is a big day for us and dancers everywhere." 
SINDER, DANCER, STAR GARDEN TOPLESS DIVE BAR
Read more from CNN.
ChatGPT goes to Washington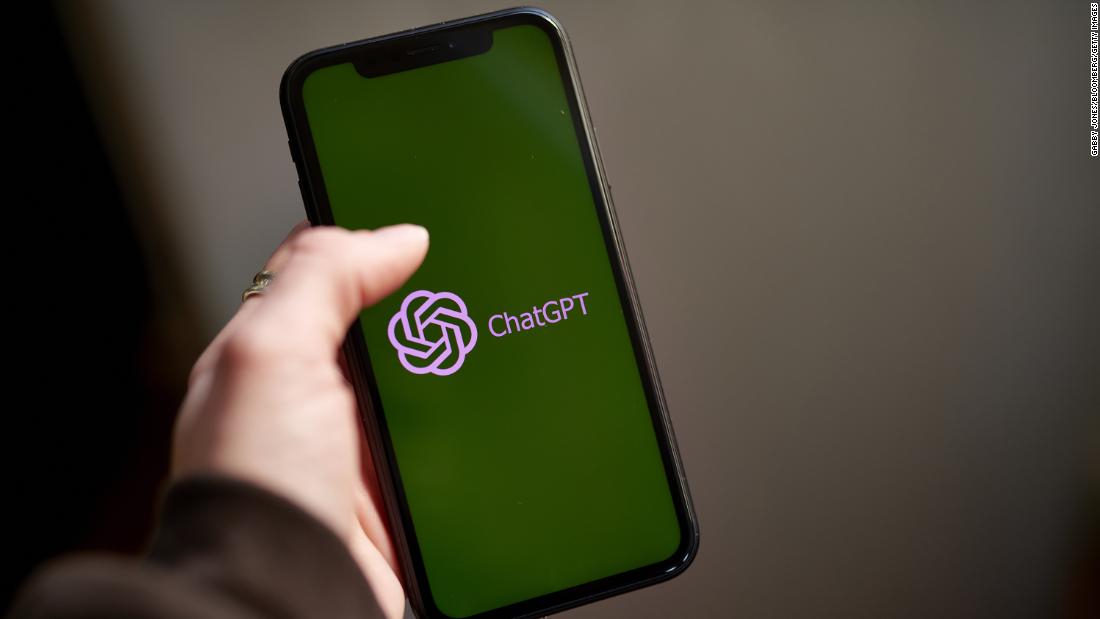 OpenAI CEO Sam Altman also made his way to the Senate on Tuesday. There, he urged lawmakers to regulate artificial intelligence, reports my colleague Brian Fung. 

This new AI technology is a huge, potential "printing press moment," he said, but added that it would also require some legal safeguards.

"We think that regulatory intervention by governments will be critical to mitigate the risks of increasingly powerful models," Altman said in his opening remarks before a Senate Judiciary subcommittee.

Altman's appearance comes after the viral success of ChatGPT, his company's chatbot tool, renewed an arms race over AI and sparked concerns from some lawmakers about the risks posed by the technology.

A growing list of tech companies have deployed new AI tools in recent months, with the potential to change how we work, shop and interact with each other. But these same tools have also drawn criticism from some of tech's biggest names for their potential to disrupt millions of jobs, spread misinformation and perpetuate biases.

In his remarks Tuesday, Altman said the potential for AI to be used to manipulate voters and target disinformation are among "my areas of greatest concern," especially because "we're going to face an election next year and these models are getting better."

Altman suggested that the United States government create a licensing system to regulate and monitor companies working with powerful AI tools. This "combination of licensing and testing requirements," Altman said, could be applied to the "development and release of AI models above a threshold of capabilities."

Altman also warned that AI might eliminate jobs. 

"There will be an impact on jobs," Altman told the Senate. "We try to be very clear about that, and I think it'll require partnership between industry and government, but mostly action by government, to figure out how we want to mitigate that. But I'm very optimistic about how great the jobs of the future will be."
Target and TJ Maxx report first quarter earnings before the bell. 
Cisco reports first quarter earnings after market close. 
Plus: US Housing Starts for April are expected at 8:30 a.m. ET. 
▸ Gregory Becker, former CEO of Silicon Valley Bank; Scott Shay, former chairman and co-founder, Signature Bank; and Michael Roffler, former CEO and President of First Republic Bank will testify before the House Financial Services Committee beginning at 10 a.m. ET. 
WHAT WE'RE READING AND WATCHING
▸ Comcast CEO: Company will 'more likely than not' sell Hulu stake (CNN)
▸ Miami's love affair with crypto is souring (WSJ)
▸ Use it or lose it: Google says it will delete inactive accounts (CNN)
▸ This new airline is raising the bar, from first class to economy (Bloomberg)
▸ Failed bank execs see blame everywhere, except in the mirror (CNN)
▸ Microsoft's big video game merger just got an extra life (Vox)
Tesla will begin to publicly advertise its cars for the first time in its short history.
Up until now, the company has garnered its status through earned press and word of mouth. 

CEO Elon Musk announced the change on Tuesday evening at the company's annual meeting in Austin, Texas.

"We'll try a little advertising, and see how it goes," Musk said. 

The crowd was overwhelmingly positive about Musk and Tesla, reports my colleague Chris Isidore. "I didn't realize people wanted it that much," Musk said about advertising later in the meeting.
The decision is a complete turnaround. The billionaire CEO has argued for years that there is no need for the company to advertise because demand for the vehicles outstrips supply without any added promotion. 
One thing that has changed for Tesla is greater competition from existing automakers, all of which have devoted much of their advertising budgets to electric vehicles, even for vehicles that are not yet available for sale.