By Mark Thompson • Friday, May 19
Good morning. I'm standing in for Nicole. Here's what's in today's newsletter: Most economists believe interest rate hikes tame inflation; Turkey's president begs to differ.  Plus, Disney scraps plans to build a $1 billion campus in Florida.
US stock futures are pointing higher. Markets in Europe are up in morning trade, while Asian markets ended mixed.
▸ Forwarded this newsletter? Want global markets news and analysis from CNN Business reporters every morning? You can sign up here.
Turkey's big economic gamble looks set to continue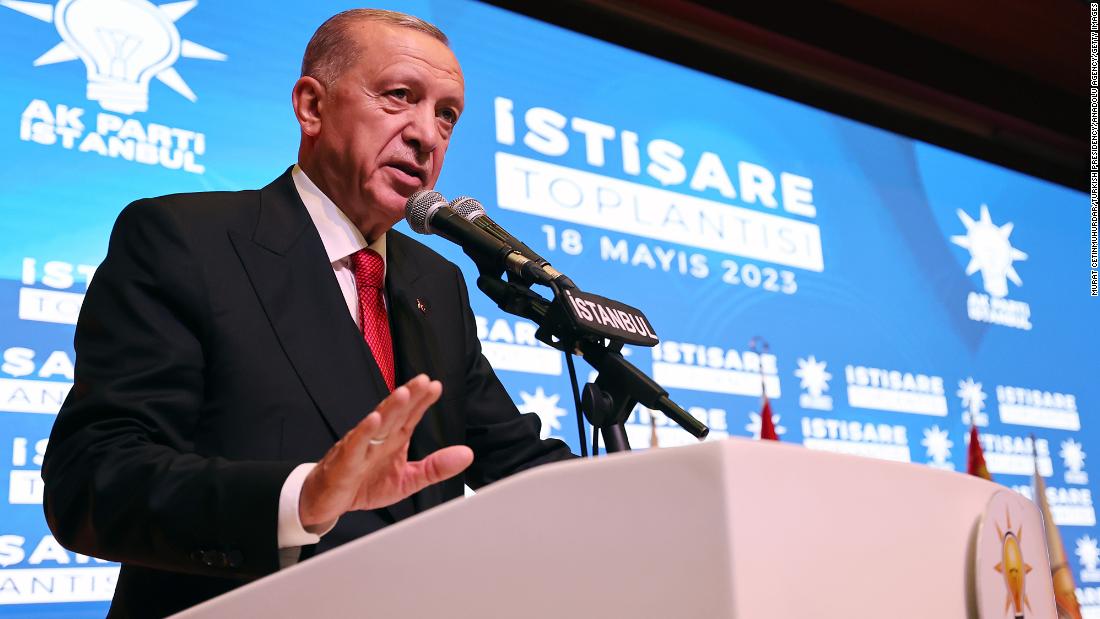 Turkey's President Recep Tayyip Erdogan still believes he's right, and most of the rest of the world is wrong, when it comes to fighting inflation. 

In an exclusive interview with CNN on Thursday, Erdogan promised to continue cutting interest rates to tackle soaring prices if he is re-elected on May 28, my colleague Olesya Dmitracova reports.

"Please do follow me in the aftermath of the elections, and you will see that inflation will be going down along with interest rates," he told CNN's Becky Anderson Thursday. Asked whether that meant there would be no change in economic policy, he replied: "Yes. Absolutely."

Erdogan narrowly failed to win 50% of the votes cast in Sunday's election but performed better than polls predicted and has momentum going into the runoff vote at the end of the month. 

Why it matters: Investors have already been unnerved by the prospect that he might extend his 20-year rule: Turkish stocks tumbled Monday and the Turkish lira slumped to a new record low against the US dollar.

The currency crashed by more than 40% last year as Erdogan's economic policies fueled a jump in inflation. 

"I have a thesis that interest rates and inflation, they are directly correlated. The lower the interest rates, the lower the inflation will be," Erdogan told CNN. 

As price hikes started to accelerate around the world in late 2021, Erdogan ordered Turkey's central bank to slash interest rates. The annual rate of consumer price inflation hit 85% last October, before slowing to 44% in April.

"President Erdogan's unexpectedly strong showing in Turkey's presidential election on Sunday means that a return to orthodox policymaking looks as far away as ever," James Reilly, an assistant economist at Capital Economics, said in a note on Monday. "As a consequence, the Turkish lira looks set to remain under serious pressure this year."

Runaway prices have hurt the Turkish economy as it struggles to recover from a devastating earthquake in February.

"Turkey will need to curb inflation, safeguard financial stability, and put the economy on a path of sustainable growth regardless of the results of the elections," JPMorgan analysts noted on Monday, adding that the outlook for the country would depend on the extent to which it shifted back toward the economic mainstream. "If policies are shifted to greater orthodoxy, the disinflation process will be faster."
Xi Jinping says no to 'street stall economy' in Beijing 
"The capital city is first and foremost a political center, not a 'hodgepodge', where 'factories in alleys' and the 'street stall economy' are not allowed."
XI JINPING, CHINESE PRESIDENT
Read more from CNN.
Disney scraps its $1 billion campus in Florida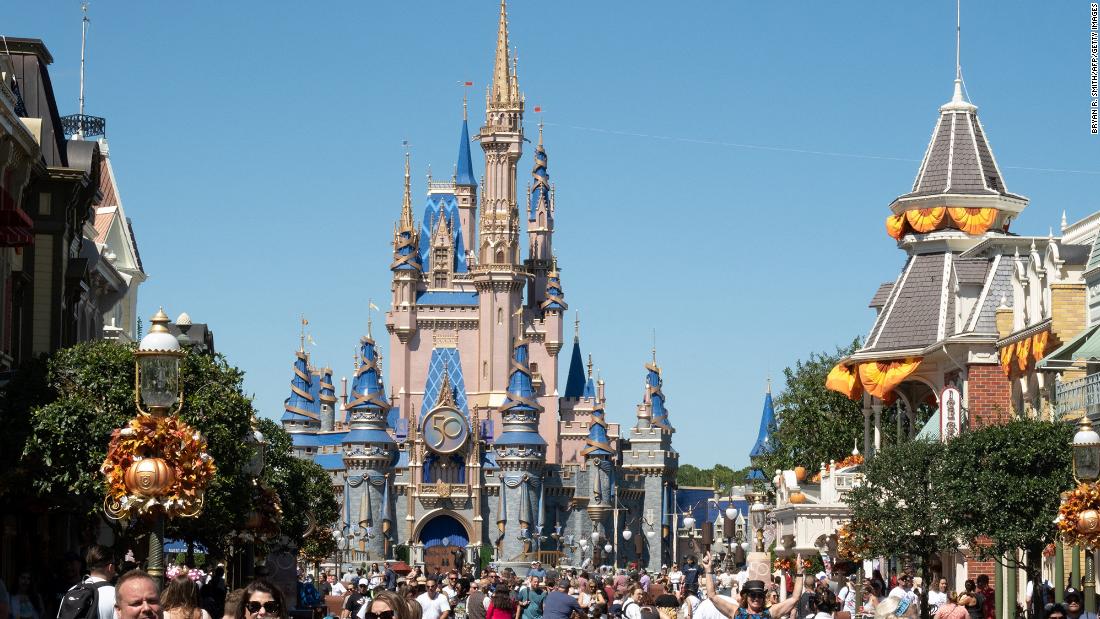 Disney has been locked in a battle with Florida's Republican Gov. Ron DeSantis, and on Thursday that fight cost his state 2,000 white-collar jobs, report my colleagues Allison Morrow and Natasha Chen.
Disney is scrapping plans to build a $1 billion office complex in Florida, citing "changing business conditions," according to a memo provided by a Disney spokesperson. 
The decision comes at a time when the company is openly feuding with DeSantis, who is expected to officially enter the 2024 GOP presidential race next week, CNN reported Thursday.
A spokesperson for DeSantis said it was "unsurprising" that Disney would cancel the project "given the company's financial straits, falling market cap and declining stock price."
Disney, along with the broader media industry, is grappling with a difficult advertising environment and a strike by writers. Earlier this year it announced it would be cutting 7,000 jobs as part of a cost-cutting effort.
Disney and DeSantis have been sparring for over a year about controversial legislation the governor signed that restricts the teaching of sexual orientation and gender identity in schools. Critics have labeled the law "Don't Say Gay."
The fight has intensified in recent months after DeSantis moved to take over the company's special tax district setting rules for Disney World and surrounding areas. DeSantis has tried to install a hand-picked board to oversee the district. Before the Florida government selected the board in February, Disney had reached agreements with the outgoing board that limited the power of DeSantis' appointees.
Deere & Company and Foot Locker report first quarter earnings before the bell. 
Plus: Federal Reserve Chair Jerome Powell and former chair Ben Bernanke will discuss monetary policy at an event hosted by the Fed at 11 a.m. ET.
WHAT WE'RE READING AND WATCHING
▸ Sam Zell, billionaire real estate investor, dead at 81 (CNN)
▸ Who is Leonard Leo's mysterious dark money king? (New Republic)
▸ TikTok creators sue Montana over app ban (CNN)
▸ How much wealth you need to join the richest 1% globally (Bloomberg)
▸ Mortgage rates bounce back up after falling for two weeks (CNN)
▸ The disappearing white-collar job (WSJ)
Jobless claims fall, but questions remain
The number of first-time claims for weekly jobless benefits fell last week to 242,000, down 22,000 from the week before, according to data published Thursday by the Department of Labor.
But reports of incidents of fraud in Massachusetts have muddied this key piece of economic data in recent weeks, writes my colleague Alicia Wallace.
A week ago, the Department of Labor's report on unemployment insurance filings showed that the number of weekly initial claims jumped by 22,000 to land at their highest level since October 2021. However, a large share of those new claims came from Massachusetts, where the state labor department said the reported gain was a reflection of an increase in fraudulent activity and not necessarily a spike in people filing for unemployment benefits.
"The Massachusetts Department of Unemployment Assistance is experiencing an uptick in fraudulent attempts to access unemployment insurance benefits," Matthew Kitsos, a spokesman for the state's Executive Office of Labor and Workforce Development, said in a statement.
"Fraudulent attempts are increasing across the country, and Massachusetts is no exception. The increase seen in initial weekly unemployment claims is not reflective of individuals filing for unemployment insurance but rather fraudulent attempts on the system," he added.
Thursday's report appears to counterbalance that and recent increases in Massachusetts. The weekly claims attributed to Massachusetts fell by 14,042 on a non-seasonally adjusted basis, representing three-quarters of the decline of 18,605 claims.