Good morning. Here's what's in today's newsletter: Markets are waking up to US default fears. Plus, the Federal Reserve is uncertain about what to do next. 
US stock futures are mixed Thursday, with the Dow set to open lower while the S&P 500 and Nasdaq are getting a lift from soaring Nvidia shares. Markets in Europe are mostly lower. Asian markets ended mixed.
▸ Forwarded this newsletter? Want global markets news and analysis from CNN Business reporters every morning? You can sign up here.
Markets suffer a debt ceiling-induced vibe shift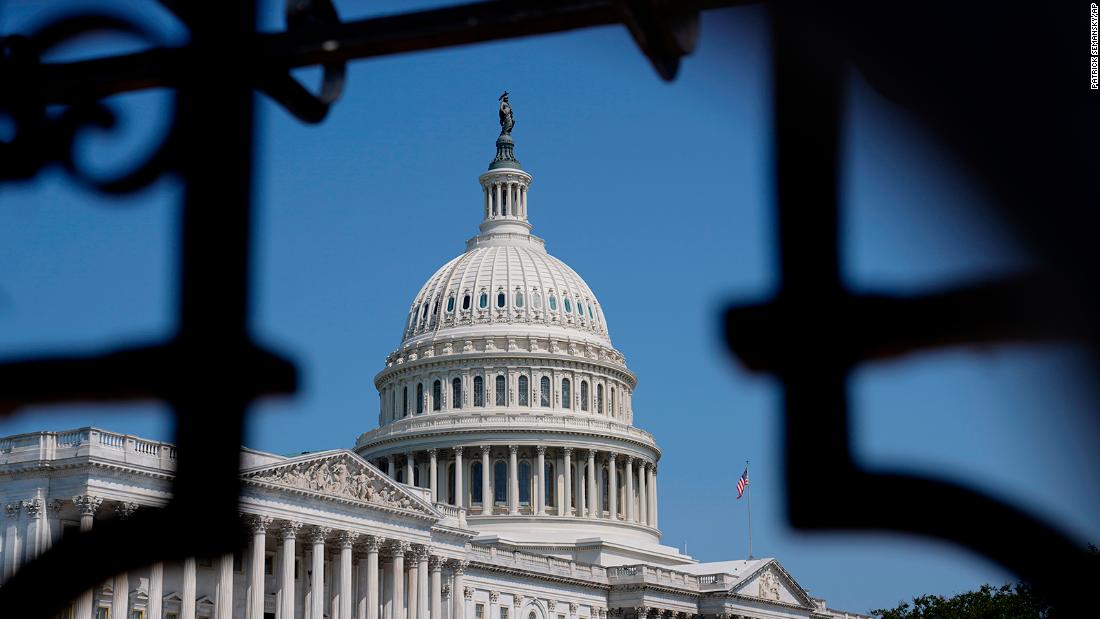 There are just four trading days left until the United States hits its "X" day — the ominous-sounding hard deadline for the government to raise the debt ceiling or risk defaulting on its obligations, according to the US Treasury. Investors are starting to squirm. 

It's not like this took Wall Street by surprise.
The US government hit its self-imposed debt ceiling back in January, forcing the Treasury to start taking extraordinary measures to keep the government paying its bills and escalating pressure on Capitol Hill to avoid a catastrophic default. Treasury Secretary Janet Yellen has been warning of a June 1 deadline for nearly a month. 

US markets have largely shrugged off talk of a default. All three major indexes climbed higher last week. And analyst notes discussing the topic have been heavily caveated that there's a near-zero chance of an actual default.
"A debt ceiling deal is a certainty and every market actor knows it," wrote David Bahnsen, chief investment officer of The Bahnsen Group on Wednesday.

But, markets have experienced a vibe shift in the last 24-48 hours. The Dow plummeted more than 250 points Wednesday as investors appeared to wake up to the reality that for the first time in US history, the government could renege on its bills. Treasury yields, which move in the opposite direction to prices, were higher as worries of a default grew.

What's happening: Negotiations between President Joe Biden and Republican House Speaker Kevin McCarthy are hitting snags and time is running out. 

House Republicans are insisting on spending cuts before they will agree to raise the nation's debt ceiling past $31 trillion. Democrats argue Congress already spent the money and must be allowed to repay America's debt holders without an embarrassing and economically disastrous default.

Fitch — one of the top three credit rating agencies along with Moody's and S&P — signaled on Wednesday evening that it could downgrade the United States' perfect credit rating if lawmakers do not agree to raise the debt limit.

The warning is "just the latest sign that policy brinkmanship over the debt ceiling is extracting a growing price on the US economy and placing in jeopardy well-functioning financial markets that are critical to the health of the American real economy," said Joseph Brusuelas, chief economist at RSM LLC. 

Market reaction: As it becomes less certain that an agreement will be reached and more likely that a default could occur, investors have soured on markets quickly. 

"In the absence of a deal, we're gonna see the markets pay more and more attention to this," said Megan Greene, global chief economist of the Kroll Institute. "But even with just brinkmanship, you end up having an impact on the markets and the economy." 

It's hard to say what comes next, said Greene. There's so much uncertainty around what would happen if the US did default on some of its debt obligations, simply because it never has before, she said. "It's hard to price that in the markets."

What comes next: Even if the US avoids a default, markets could remain moody, said Steve Sosnick, chief strategist at Interactive Brokers. "If a debt resolution results in tighter fiscal policies, it would create yet another hurdle for stocks and the economy," he wrote in a note. Tight fiscal policy means less government spending or higher taxes.

If there's concern over a slowdown or even a recession in the US, he said, "then a fiscal bump would be a boon, while a fiscal cut would be an additional headwind — at least in the short-term."
Glitches, errors crash DeSantis' campaign launch on Twitter
"We've got so many people here that we are kind of melting the servers." 
DAVID SACKS, TECH ENTREPRENEUR
Read more from CNN.
The Federal Reserve splits on path forward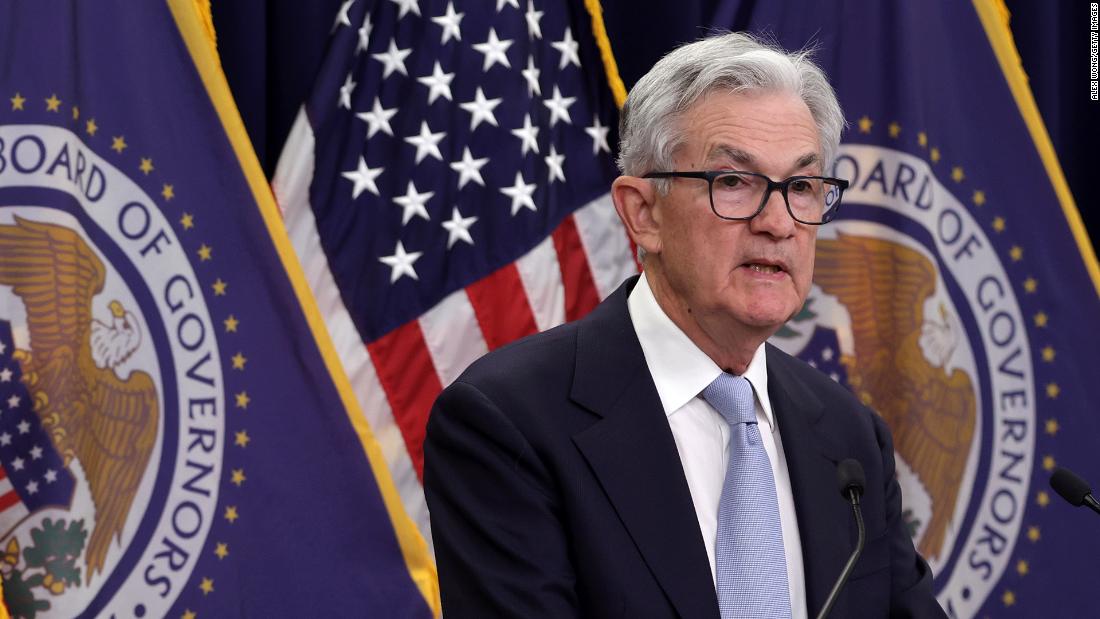 Federal Reserve officials are feeling uncertain about the path forward for monetary policy, according to minutes from the central bank's May meeting. 
The notes, released on Wednesday, show a Fed divided over what comes next, after more than a year of rising interest rates.
While the decision to raise benchmark rates by a quarter of a percentage point in May was ultimately unanimous, policymakers stressed the need to keep all options on the table as they debated whether to hike again or pause. 

"Participants generally expressed uncertainty about how much more policy tightening may be appropriate," the Fed minutes noted. "Many participants focused on the need to retain optionality after this meeting."

The Fed's economists also reaffirmed their forecast of a mild recession later in the year.

The path forward: In light of these comments, Gregory Daco, chief economist at EY, said he expects the Fed will hold rates steady through the rest of the year "as it assesses the impact of tightening to date on the economy and inflation." 

Still, he added, "with several Fed participants on the fence regarding the need to tighten policy further, and given the Fed's excessive data dependence, one 'hotter-than-expected' data read could still push the Fed to tighten policy further," he added.
Royal Bank of Canada, TD Bank, Best Buy, Dollar Tree, Burlington Stores and Ralph Lauren report first quarter earnings before the Bell.
Costco, Workday, Ulta Beauty and Restoration Hardware report after market close. 
Plus: US Gross Domestic Product (GDP) for the first quarter is expected at 8:30 a.m. ET.
WHAT WE'RE READING AND WATCHING
▸ Don't expect markets to rejoice if deal is reached on the debt ceiling (CNN)
▸ Fed signals readiness to act in case of debt-limit instability (Bloomberg)
▸ Americans' outlook on retirement darkens to an 11-year low (CNN)
▸ Foresight: The mental talent that shaped the world (BBC)
▸ Japan's long-suffering stock market is back (CNN)
▸ How did Hyundai get so cool? (WSJ)
Abercrombie & Fitch shares rise 30% on earnings report
Shares of Abercrombie & Fitch soared more than 30% Wednesday after the mall retailer released a stellar first-quarter earnings report. 
Abercrombie beat analysts' estimates, reported a surprise profit and boosted its outlook for the full year. The numbers show that despite growing economic uncertainty, the American consumer is willing to spend money on discretionary items like acid-washed jeans and polo shirts.
The company reported a net income of $16.57 million in the first quarter. That's an improvement on a loss of $16.46 million a year earlier. The retailer also said it expects net sales to grow between 2% and 4% this year, up from previous estimates of between 1% and 3%.
The gangbusters report comes as other retailers have reported a pullback in consumer spending this season: Some of the largest stores are warning of trouble ahead, American bank accounts are dwindling and debt is growing.
So why is Abercrombie & Fitch outperforming this quarter?

"At a high level, the answer can be found in the skills and attitude of management," wrote Neil Saunders, managing director of GlobalData, on Wednesday.
"Executives are very focused on the consumer and are ever keen to understand what they want," he said. "Once they have discerned this, they know how to go about delivering this in an efficient and effective way."