Good morning. Here's what's in today's newsletter: US retail is looking anemic, that's bad news for the economy. Plus, Montana bans TikTok and Mike Pence isn't a fan of the Fed's dual mandate. 
US stock futures are pointing higher. Markets in Europe posted gains in morning trade. Asian markets also enjoyed a positive session.
▸ Forwarded this newsletter? Want global markets news and analysis from CNN Business reporters every morning? You can sign up here.
Investors shouldn't ignore this recession indicator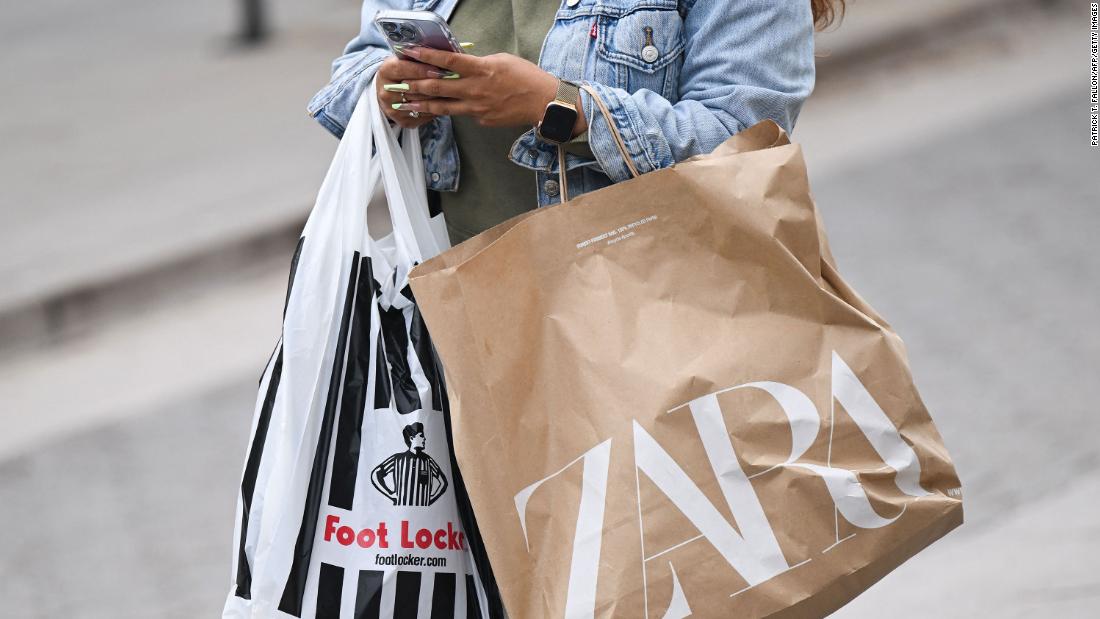 New data this week shows that US consumers are starting to scale back spending, the largest retailers are warning of trouble ahead, bank accounts are dwindling and debt is growing. 

That's bad news for the economy. 

What's happening: Retail sales for April were a mixed bag. Spending at US retailers rose in April following two months of declines. That means the US consumer is still fueling the economy. 

But sales grew by a muted 0.4% in April from March, the Department of Commerce reported on Tuesday, and were up just 0.2% on the same month last year.

"Retail growth held on by the skin of its teeth this month," said Neil Saunders, managing director of GlobalData. "While any growth is welcome, this was the shallowest increase in 31 months and marks a very significant deterioration compared to recent performance." 

The evidence, he said, "suggests that a consumer slowdown is now firmly underway." 

Home Depot broke a three-year growth streak this week after it reported a dismal quarter. The retailer posted disappointing sales for its first quarter and lowered its outlook for the year as customers slowed their spending.

"After a three-year period of unprecedented growth for our sector, during which we grew sales by over $47 billion, we expected that fiscal 2023 would be a year of moderation for the home improvement market," Home Depot CEO Ted Decker said Tuesday.

Target also reported lackluster earnings this week. Total sales ticked up 0.5% during its latest quarter from a year ago, the company said Wednesday. But digital sales fell, and the company said shoppers pulled back on discretionary purchases in what CEO Brian Cornell called a "very challenging environment" for consumers.

At the same time, Americans' debt levels have grown to new heights. With inflation high and savings dwindling, household debt balances set a record high of $17.05 trillion during the first quarter, growing $148 billion or 0.9% from the fourth quarter of last year, the Federal Reserve Bank of New York reported Monday.

That debt load has spiked by $2.9 trillion since the end of 2019.

Why it matters: Bank executives, debt ceiling negotiators and Fed economists are all very important people, but the fate of the US economy rests on the shoulders of consumers. 

An American armed with a credit card and a shopping list does more to swing the economy than people crunching numbers in Wall Street offices.

That's because consumer spending accounts for about 70% of America's gross domestic product, the broadest measure of economic activity, so it's nearly impossible to enter a recession when spending is growing.

Despite elevated inflation and interest rates, teetering regional banks and a possible US debt default, the economy has remained resilient because Americans keep shopping. That resiliency now appears to be waning, supporting the consensus among analysts that a recession is likely to begin in the second half of 2023.

What's next: Walmart reports earnings on Thursday morning. Last quarter the mega-retailer managed to beat Wall Street estimates, and analysts expect the company to report another strong quarter as consumers spend more on necessities. 

But Walmart is a bit of an anomaly — the retailer's shares are up more than 5% year-to-date, outperforming the broader consumer staples sector by about 1.5%.
Want a free 55-inch TV? The catch: Nonstop ads, less privacy 
"The reality here is the only difference between the data we collect and what every other TV manufacturer collects today is that we asked the consumer upfront to share it, and then we give them a $1000 TV for free in exchange." 
DALLAS LAWRENCE, CHIEF STRATEGY OFFICER, TELLY
Read more from CNN.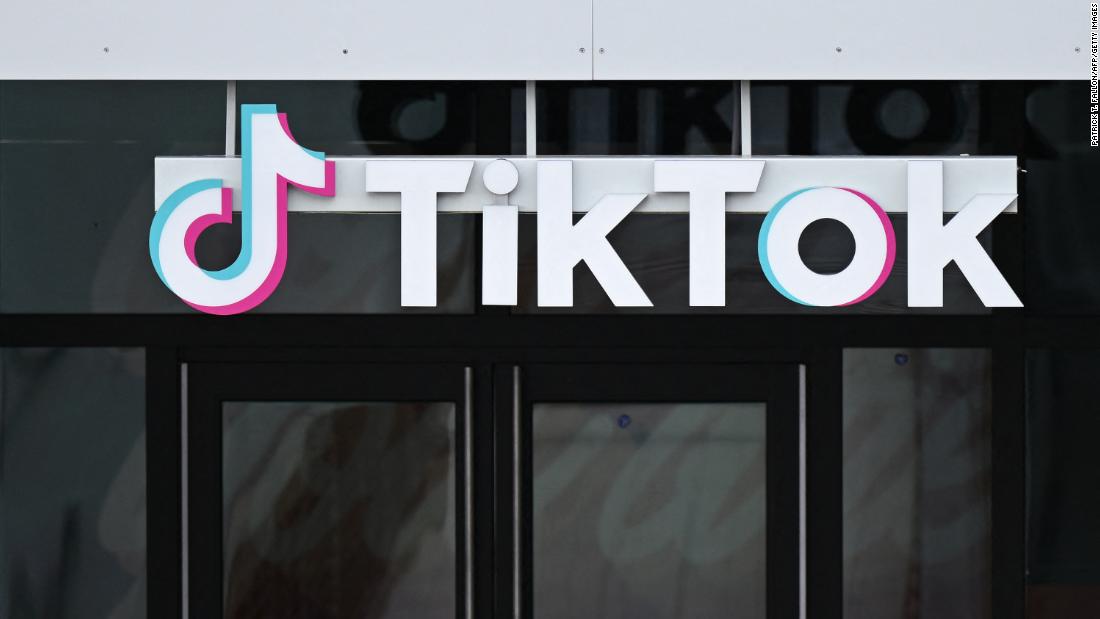 Do you hear that sound? It's the collective cries of teens across the state of Montana. 

Montana Gov. Greg Gianforte signed a bill Wednesday banning TikTok in the state. The controversial law marks the furthest step yet by a state government to restrict TikTok over perceived security concerns, reports my colleague Samantha Delouya. 

Gianforte tweeted that he has banned TikTok in Montana "to protect Montanans' personal and private data from the Chinese Communist Party," officially making it the first state to ban the social media application.

The bill, which will take effect in January, specifically names TikTok as its target, prohibiting the app from operating within state lines. The law also outlines potential fines of $10,000 per day for violators, including app stores found to host the social media application.

The aggressive bill comes as some federal lawmakers call for a national ban of TikTok. Montana's action is expected to be challenged in court.

In a statement to CNN, TikTok said it would push to defend the rights of users in Montana.

"Governor Gianforte has signed a bill that infringes on the First Amendment rights of the people of Montana by unlawfully banning TikTok, a platform that empowers hundreds of thousands of people across the state," a spokesperson wrote.
"We want to reassure Montanans that they can continue using TikTok to express themselves, earn a living, and find community as we continue working to defend the rights of our users inside and outside of Montana."
Walmart and Alibaba report first quarter earnings before the bell. 
Plus: US initial jobless claims are expected at 8:30 a.m. ET. 
▸ US existing home sales for April are expected at 10 a.m. ET. 
▸ Michael Barr, vice chair for supervision at the Federal Reserve; Martin Gruenberg, chair of the Federal Deposit Insurance Corporation; Todd Harper, chair of the National Credit Union Administration; Michael Hsu, acting comptroller with the Office of the Comptroller of the Currency; Adrienne Harris, superintendent of the New York State Department of Financial Services and Clothilde Hewlett, commissioner of the California Department of Financial Protection & Innovation, will testify before the Senate Banking Committee beginning at 9:30 a.m. ET. 
WHAT WE'RE READING AND WATCHING
▸ Deutsche Bank to pay $75 million to settle Epstein accusers lawsuit (CNN)
▸ Fed's Bostic says 'hard part' still ahead if inflation is stubborn (Bloomberg)
▸ Walgreens reaches $230 million opioid settlement with San Francisco (CNN)
▸ The billion-dollar ponzi scheme that hooked Warren Buffett (The Atlantic)
▸ Elizabeth Holmes must report to prison by May 30 (CNN)
▸ The case for financial literacy education (NPR)
Pence wants to give the Fed a demotion 
Former vice president Mike Pence, currently weighing the possibility of a 2024 presidential run, doesn't like the dual mandate of the Federal Reserve to foster maximum employment and price stability.

He thinks the Fed should leave employment concerns to Congress. 

In an interview with Bloomberg Tuesday, Pence said that the United States would "do well as a nation to return the Federal Reserve to its historic mission of ensuring sound monetary policy and look after the strength of our currency and let elected officials worry about full employment."

At the event hosted by the Josiah Bartlett Center for Public Policy in Concord, Pence also said that entitlement programs like Social Security and Medicare need to be reformed. 

"Joe Biden's policy is insolvency," Pence said. 

Pence said he expects to come to a decision about a presidential run before the end of June.