Good morning. Here's what's in today's newsletter: Investors are looking beyond this quarter's earnings. Plus, Fox News settles with Dominion at the very last minute.
US stock futures are lower. European markets are mixed. Asian markets also closed mixed. 
▸ Forwarded this newsletter? Want global markets news and analysis from CNN Business reporters every morning? You can sign up here.
Earnings are down but the damage could get worse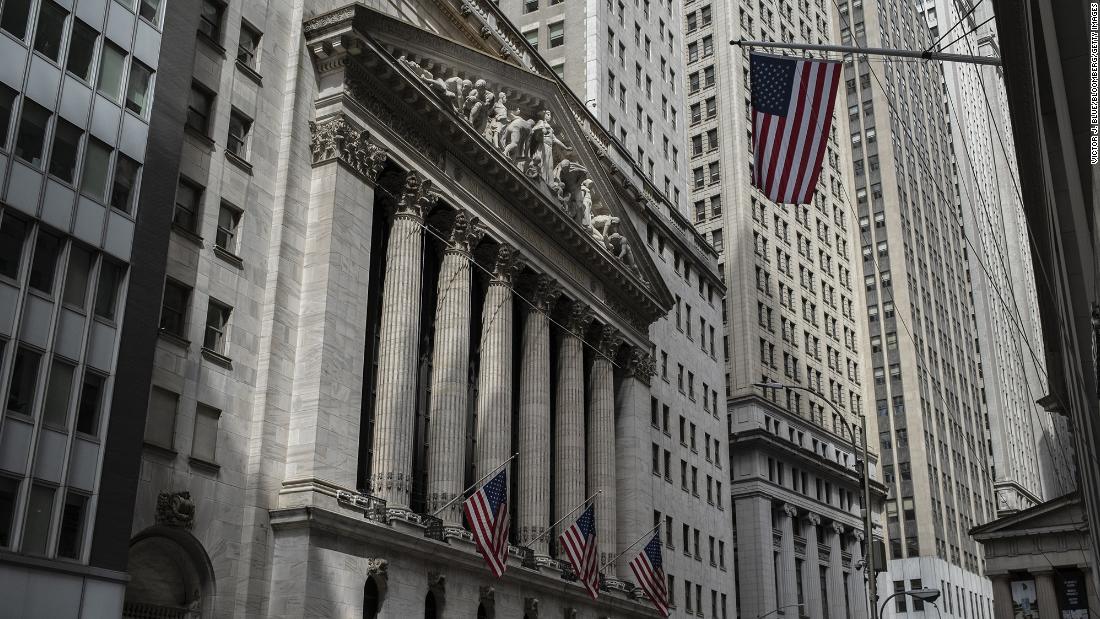 Earnings reports are coming thick and fast, showing how companies fared in the first few months of the year, but analysts and investors are far more interested in what the future holds. As the old saying goes, past performance is no guarantee of future results, and investors on Wall Street know that better than anyone.

"Q1 isn't about Q1," wrote Bank of America strategists Savita Subramanian and Ohsung Kwon in a recent note. They expect a quarter that's largely in-line with estimates, but "the focus will be on guidance and tighter credit conditions," they said.

Clocking a decline: As of this week, FactSet data forecasts that Q1 earnings of the S&P 500 will decline by 6.5% on average, year-on-year. That would mark the second quarterly earnings decline in a row and the largest across the index since the second quarter of 2020. 

But even as earnings are forecast to slump to their lowest level in three years, investors fear the worst is yet to come. "We don't think that reflects the coming damage yet," wrote analysts at BlackRock this week. "Corporate earnings expectations have yet to fully reflect even a modest recession," they said. They'll be listening closely to comments from CEOs on the outlook for the rest of the year. 

Choppy waters: Traders are searching for direction in a sea of choppy economic data, volatile markets, heightened interest rates and predictions of recession. They don't want to hear companies tell them where they were before, they want to know what lies ahead. 

Johnson & Johnson shares fell by nearly 3% even after the company reported earnings and revenue that beat expectations. The likely reason? Negative forward guidance. 

J&J, considered a bellwether for the health industry, slightly lowered its pharmaceutical sales target for 2025 (though it raised its overall guidance). The company's executives said on a call that currency headwinds are to blame. Foreign exchange hiccups, they said, cost their pharmaceutical business about $3 billion last year.

CapEx and Buybacks: Analysts will also be closely watching for buyback announcements — when companies buy back their own stock to reduce the number of shares and boost the price — and how much is being spent on capital investment.

Historically, when credit dries up, traders sell shares of companies that benefit from capital expenditures — investments made in things like buildings, equipment, and technology, said Bank of America analysts. 

But after a decade of reduced capital expenditures, more companies are planning to make these investments anyway, even though credit is tight, wrote the analysts. 

In the wake of the global financial crisis, about 38 cents for every dollar generated or borrowed by a company was used for capital expenditures while 24 cents was spent on buybacks, reports Bank of America. That was up from 13 cents per dollar spent on buybacks before the 2008 crisis, they said. 

President Joe Biden has been providing incentives for companies to invest in capital development, and this, along with tighter credit, may result in less money being spent on buybacks and more on bigger projects. While this could be beneficial for the economy in the long run, it could have a negative impact on stock prices in the short term.

Coming up: This week, companies from a broad range of sectors will report their first quarter results, accounting for 26% of all earnings. By the end of the week, 60% of earnings from financial companies should be out. 
Economic crisis in Pakistan leaves many hungry 
"Everything has become so expensive. It has become incredibly difficult just to survive."
WAQAS CHAUDHRY, TECH WORKER, PAKISTAN
Read more from CNN.
Credit Suisse limited investigations into Nazi-linked accounts, Senate Committee alleges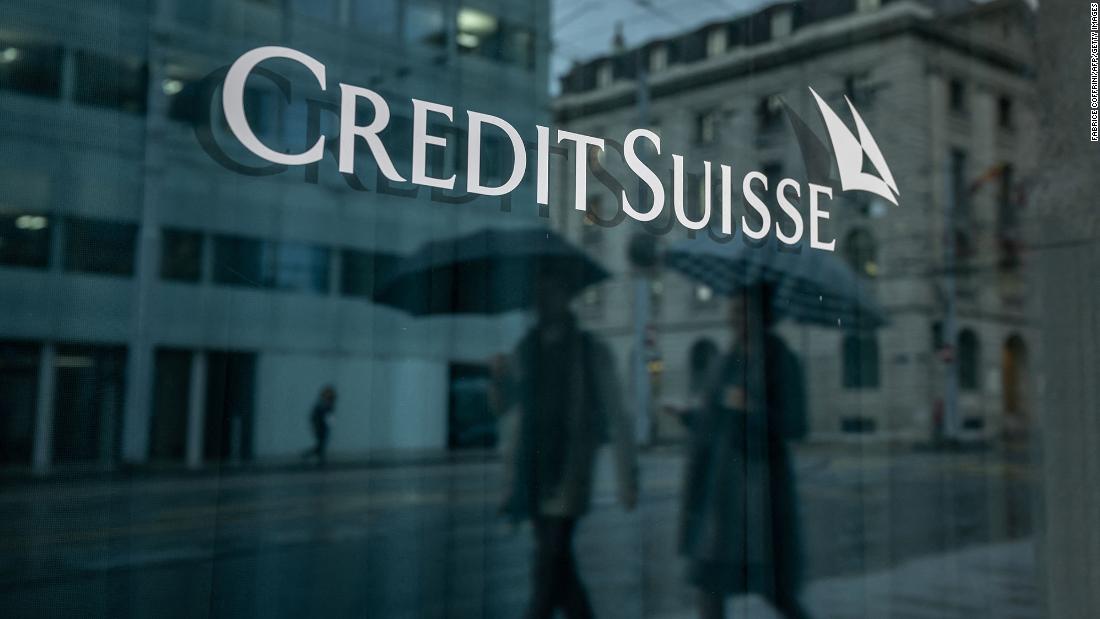 Credit Suisse has come under fire for neglecting to fully investigate accusations that the bank had serviced Nazi clients and Nazi-linked accounts until as recently as 2020, according to a new US Senate committee investigation.

According to a press release from the Senate Budget Committee on Tuesday, Credit Suisse fired an independent ombudsperson who oversaw a vast internal review and restricted the scope of its internal investigations. This left significant gaps in the forensic search for Nazi-linked records, the Senate Committee stated. 

The bipartisan Senate investigation follows a March 2020 report by the Simon Wiesenthal Center (SWC) that linked Credit Suisse accounts to a list of 12,000 Nazis in Argentina. Credit Suisse said at the time that an independent commission of experts had already thoroughly investigated the bank, but said it would look into the matter again.

In a statement on Tuesday, however, Credit Suisse said that they had conducted a two-year investigation into the claims made by the Simon Wiesenthal Center and found that "investigators found no evidence to support the SWC's allegations" about Nazi-linked bank accounts.

The bank said that a team of up to 50 professionals from independent consulting firm AlixPartners spent more than 50,000 hours investigating the matter using the bank's archives and databases.

The new Senate investigation centers around allegations made by Neil Barofsky, a lawyer from Jenner & Block hired in June 2021 to serve as an Ombudsperson and oversee the review of the bank's potential links to Nazi accounts.

Barofsky claims that the bank did not fully investigate links to Nazi supporters or the possibility that the bank may have financed escape routes used by Nazis, known as ratlines, to flee to other countries after the war.

Barofsky drafted a report of his findings for the bank but said that the bank edged away from its commitments to publish it last June and ended his contract in November. Senate Budget Committee Chairman Sen. Sheldon Whitehouse and Sen. Chuck Grassley issued a subpoena for Barofsky's report in March.
Credit Suisse said in its statement on Tuesday that, "the bank is aware of an account of the former ombudsperson's limited engagement containing numerous factual errors, misleading and gratuitous statements and unsupported allegations that are based on an incomplete understanding of the facts." The bank said it "strongly rejects these misrepresentations."

Representatives of Neil Barofsky and AlixPartners did not immediately respond to requests for comment.

AlixPartners, according to the Senate committee, has indicated it will conduct a "supplementary review" of Credit Suisse's connections to ratlines amongst other allegations.

Credit Suisse is Switzerland's second-largest bank by assets and has spent the past few years plagued by scandals and large losses. Last month, it was forced into a sale to rival UBS in a bid to halt a banking crisis.

Credit Suisse and UBS paid $1.25 billion in 1998 to settle lawsuits filed by Holocaust survivors and their heirs claiming the banks illegally kept millions of dollars deposited by their relatives before and during World War II.
▸ Abbott Laboratories and Morgan Stanley report first quarter earnings before the bell. 
▸ Tesla, IBM, Las Vegas Sands and Equifax report after market close. 
Plus: The Federal Reserve's Beige Book is expected at 2 p.m. ET. 
WHAT WE'RE READING AND WATCHING
▸ Rupert Murdoch is paying the price for Trump's election lies (CNN)
▸ Dimon faces two-day deposition in JPMorgan Epstein suits (Bloomberg)
▸ FTC chair Lina Khan warns AI could 'turbocharge' fraud and scams (CNN)
▸ What was Twitter, anyway? (NYT)
▸ Netflix is winding down its DVD business after 25 years (CNN)
▸ Heavy turbulence on flights is likely to get worse (WSJ)
Fox News settles with Dominion at the last second