Tonight: The Fox-Dominion trial is off the rails before it even begins. Plus: It's time to debunk the whole "get woke, go broke" thing. Let's get into it. 
Just one day before the Fox News defamation case goes to trial, the judge overseeing it sanctioned the network and said he plans to appoint an outside attorney to investigate whether it lied to the court and withheld key evidence.

Here's the deal: Judge Eric Davis of the Delaware Superior Court sounds exasperated and frustrated with Fox's attorneys.
"I am very concerned ... that there have been misrepresentations to the court. This is very serious," he said Wednesday, the day before jury selection was set to begin. 

In an extraordinary move, Davis sanctioned Fox, forcing the network to make witnesses available to the plaintiff, Dominion Voting Systems, for deposition. Davis also said he would appoint a so-called "special master" to investigate whether Fox previously made assertions to the court that were "untrue or negligent." 
Needless to say, this is not good news for Fox. 
The network is fighting a $1.6 billion defamation lawsuit that Dominion filed over the network's promotion of the false claim that its voting software rigged the 2020 election.
Defamation is notoriously difficult to prove because you have to show that the journalists not only lied but did so with intent to harm the plaintiff. Already, the case has revealed a cache of behind-the-scenes texts and other messages that appear to illustrate how Fox knowingly peddled lies because it was good for ratings.
Here's my CNN colleague Marshall Cohen:
The special master's inquiry appears to be twofold: First, Did Fox withhold key materials from Dominion during the discovery process? And second, did Fox mislead the court by obfuscating Rupert Murdoch's role at Fox News?


Fox had previously told Dominion and the judge that Murdoch was only an officer at Fox Corporation and didn't have any role in Fox News. Dominion says this distinction may have narrowed what Fox turned over as part of the discovery process -- like internal emails, text messages and other material.
Fox has vehemently denied the defamation claim, and says it properly disclosed Murdoch's roles in its public financial filings. 
The judge ordered Fox lawyers to preserve "any and all communications" related to the Murdoch issue, expressing alarm that they may have deliberately provided him with inaccurate information.

The 11th-hour drama escalated Wednesday when Dominion played previously unaired tapes of Fox News host Maria Bartiromo talking in November 2020 with Rudy Giuliani and Sidney Powell, who were Trump attorneys.
In the tapes, Giuliani told Bartiromo he "can't prove" some of his allegations about Dominion, and Bartiromo expressed interest in promoting Powell's fundraising website on her broadcast.

A Dominion lawyer said Fox had only turned over the material last week, after Bartiromo's former senior producer, Abby Grossberg, revealed in a lawsuit that the recordings existed.

"We keep on finding out about missing documents in this case, not from Fox, but from others," the lawyer said.

The judge agreed that the material was "extremely relevant" and chided Fox yet again.

"Abby Grossberg is not Dominion's problem. It's not my problem. Abby Grossberg is a Fox problem. She was an employee at Fox. She is relevant to the case," Davis said. "These tape recordings... they relate directly to one of the statements we are litigating... The question is, are there other documents like that out there?"

A Fox lawyer said that the company had given Dominion more than a million documents and denied that it tried to suppress any evidence in the case.
E-cigarette maker Juul Labs agreed to pay $462 million, its largest settlement ever, to to six states and the District of Columbia over its role in the rise of vaping among young people.
The settlement will force retailers to secure Juul products behind counters and verify the age of purchasers. Juul also agreed to stop featuring people under age 35 in its marketing materials that directly or indirectly target young people.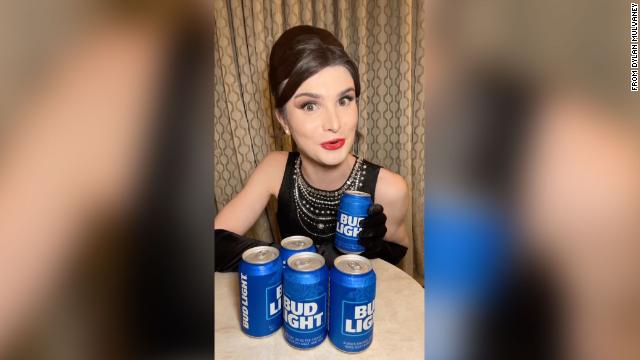 There's a pretty well established formula for viral marketing these days:
Brand X makes some kind of statement about social issue.

A bunch of people don't like it.

They lash out on social media.

Other people defend Brand X.

Everyone has to think about Brand X.

Lather. Rinse. Repeat.
And in these deeply divisive times, the outrage cycle can be hard to keep up with.
See here: Last week, Bud Light and its parent company, Anheuser-Busch, became the target du jour for performative right-wing ire after the brand partnered with a transgender influencer for an ad.
Even though it was tiny ad spot for a brand as big as Bud Light, a bunch of trans-phobic figures on the right, including Kid Rock and Travis Tritt, decided to boycott the brand. (Unsurprisingly, some of the alternatives being peddled by their fans were Bud competitors like Coors Light — a beer with a well established track record of supporting LGBTQ+ issues and communities.)
BIG PICTURE
"Get woke go broke" is a cutesy but ultimately misinformed phrase deployed by some on the right when they feel companies have waded too deeply into political or social issues. It's a nice rhyme, I'll grant them. But it doesn't hold up to reality.
As my colleague Danielle Wiener-Bronner writes, inclusive ad campaigns are, in fact, very lucrative. (See also: Nike partnering with Colin Kaepernick, or the all-female anthropomorphic M&M "spokescandies.") 
It's especially useful for a brand like Bud Light, whose loyal fans tend to be older.
"If we do not attract young drinkers to come and drink this brand, there will be no future for Bud Light," said Alissa Heinerscheid, vice president of marketing at Bud Light, in a recent Make Yourself at Home podcast interview.
BOTTOM LINE
The Bud Light boycott is out of whatever steam it had after a week, which is kinda how these things typically go.
"What we see predominantly is the social media backlash... is often very short-lived," said Pedr Howard, head of the creative excellence practice at the market research firm Ipsos.
"People will say, I'm never going to buy this brand again as a result of this," he said. "But in reality, price, availability, those sorts of things," are bigger factors than our perceptions of brand ethics. And after a while, critics move on to something new.
💸 The latest Consumer Price Index showed that inflation cooled for a ninth consecutive month in March. Prices rose 5% for the 12 months ended in March, down from 6% in February. 
📦 Amazon is attempting new measures to get customers to return fewer of their online orders, including charging a fee to return items to UPS stores.
🛒 Walmart plans to close half its stores in Chicago.
📺 Warner Bros. Discovery, CNN's parent company, unveiled "Max," a streaming platform that will give consumers access to a large library that includes Warner Bros., HBO, HGTV, Food Network, Cartoon Network, TLC and others.
Last updated April 12 at 4:00 PM ET