Tonight: One bear. One fox. Two million rats. Let's get into it. 
The past month has been a fun little trip to Terror Town for a bunch of bankers, economists, journalists, and really anyone who paid close attention to the financial turmoil of 2000 and 2008. For now, the consensus is that we needn't worry about a repeat of either of those crises. 
The bad news: We probably don't have a clue what's coming next. 
"Count on being surprised," said Jeremy Grantham, an investor who made his name predicting both the dot-com crash in 2000 and the financial crisis in 2008.
In an interview with my colleague Julia Horowitz, Grantham warns that there's another bubble bursting in financial markets. And last month's banking pain was just the start. 

"Other things will break, and who knows what they will be," Grantham said. "We're by no means finished with the stress to the financial system."

Back in 2021, he declared the buying frenzy in US markets — fueled by rock-bottom interest rates — "one of the great bubbles of financial history."
And like all bubbles, it has to burst sometime.
See here: In early 2022, the S&P 500 hit an all-time high. Since then, US stocks have dropped about 15% as central banks have jacked up borrowing costs. According to Grantham, the downward spiral isn't over. 
His best-case forecast: US markets fall another 27% from current levels.
Worst-case: We fall more than 50%, not hitting the bottom until "deep into next year." 
Of course, Grantham, the co-founder of investment firm GMO, is known for his bearish views. Analysts at Bank of America and Goldman Sachs, for their part, see the S&P 500 finishing 2023 only about 2% below Wednesday's close. Morgan Stanley expects a drop of nearly 5%.
The 2021 euphoria in stocks, bonds, real estate, and even crypto, could lead to a particularly harsh reckoning, according to Grantham. 

"Every one of these great bursts of euphoria, the great bubbles with overpriced markets ... has been followed by a recession," Grantham said. 

"When the great bubbles break, they do impose a lot of stress on the system ... It's like pressure behind a dam. It's very hard to know which part will go."
In Grantham's estimation, 2023 has echoes of 2000 and 2008. But this time, bubbles in the stock market and the real estate market are poised to burst simultaneously — and yeah, that's about as bad as it sounds. 
Read Julia's full story here for more on how we got here, who's to blame, and why Jay Powell needs to channel his inner Paul Volcker.
This week, New Yorkers welcomed their most important political appointee ever: Kathleen Corradi, the city's first-ever rat czar. 
As the official director of rodent mitigation, Corradi will be tasked with finding "innovative ways to cut off rats' food sources" and use "new technologies to detect and exterminate rat populations," Mayor Eric Adams' office said. 
Her salary for waging war on the vermin of Gotham? $155,000 a year. (Honestly, she deserves double. Godspeed, Kath.)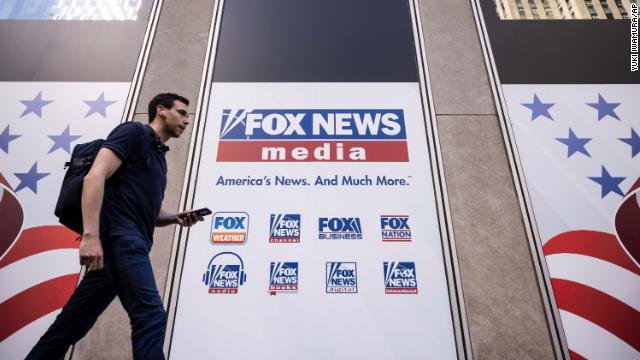 As Fox News prepares to fight a historic defamation case next week, a separate lawsuit is piling on an extra headache for the network's lawyers.
See here: A former Fox News producer who claims the network pressured her to give false testimony escalated her lawsuit against the company this week, accusing Fox's lawyers of deleting messages from her phone and adding CEO Suzanne Scott as defendant. 
Abby Grossberg, who was fired after suing the network, claimed Fox lawyers bullied her into protecting the network and its on-air personalities in her deposition for the defamation case. 

In the amended suit, Grossberg makes two explosives claims:
That CEO Suzanne Scott was complicit in the network's alleged coercion to manipulate Grossberg's testimony. (

You may not know Scott by name, but according to emails made public by the Dominion case, she once said it was "bad for business" for reporters to debunk Donald Trump's false claims that the election was rigged. (Fox News said these emails have been taken out of context by Dominion in its court filings.))

That when Grossberg gave her phone to Fox lawyers in 2022, "certain messages between Ms. Grossberg and Ms. Bartiromo were missing/appeared to have been deleted" when she got it back. 
Fox News didn't immediately respond to a request for comment, but has previously said Grossberg's lawsuits are "riddled with false allegations" and says its lawyers never acted improperly.

The allegation around deleted messages could be particularly problematic for Fox, given that it's already in hot water over potentially missing or withheld evidence in the Dominion case. 
Stay tuned: The jury selection in the Dominion case was underway on Thursday, and opening arguments were set to begin Monday. 
Tonight: It's the second-best show on the internet (after Succession, of course)...
On the latest Nightcap, LinkedIn's Karin Kimbrough predicts job seekers will ultimately win the work-from-home war. Plus: Axios' Hope King tells host Jon Sarlin why so many video game movies have failed. And Going.com's Scott Keyes explains why hotels are scaling back daily cleanings. Watch it all here.
💸 The median cost of renting an apartment in Manhattan hit a record high of $4,175 last month — up nearly 13% from a year ago, and 2% from February.
✈️ Delta Air Lines reported record advanced bookings for this coming summer, a further sign that the US airline industry is putting pandemic-era losses behind it.
💰 At 5%, inflation may finally be fading into the background noise, according to some economists. 
◾ San Francisco police arrested a suspect in the killing of Cash App founder Bob Lee.
Last updated April 13 at 4:00 PM ET