Tonight: Economists (and journalists) can't resist a tortured metaphor. Plus: Robo-cars of the future are unbelievable narcs. Let's get into it.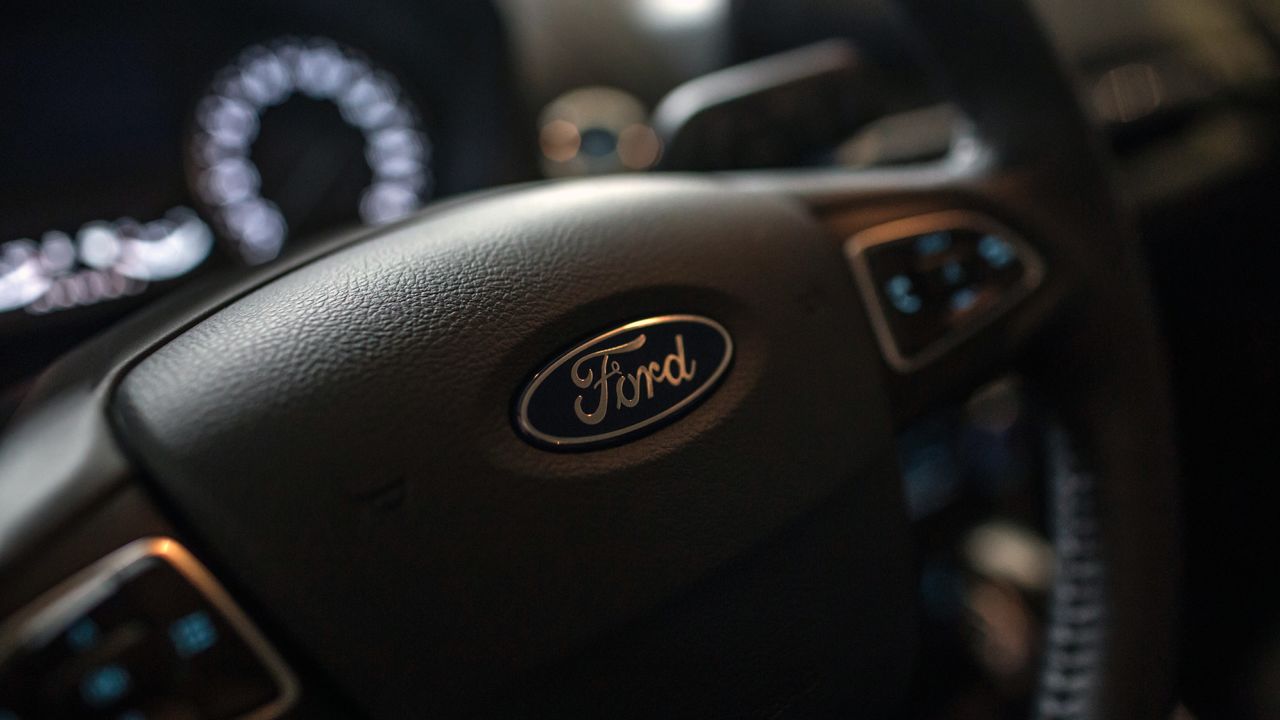 As much fun as it is to imagine a future where cars can drive (and fly?) themselves, I'm beginning to worry that the next few decades of innovation will be just sophisticated enough to be intrusive but not advanced enough to actually, like, making driving better.
Allow me to explain.
In a patent filing ripped from a Stephen King novel, Ford is exploring technology that would allow its self-driving vehicles to loudly berate and shame drivers who can't make their car payments, and ultimately drive themselves away to be repossessed.
Of course, as my colleague Peter Valdes-Dapena reports, this is just an idea — companies apply for hundreds of patents that they may never need, as a matter of course.
"We don't have any plans to deploy this," Ford said in a statement, pointing out that the company was granted 1,342 patent's last year.
(That's kinda like when a politician who's clearly laying the groundwork for a campaign tells the press "I don't have any plans to run" — a classic hedge.)

Anyway, the point is: The system envisioned in the filing is theoretical only, for now.
Here's how it'd work (in theory):
Drivers who fail to pay on time would start getting pinged with reminders — little warnings on your smartphone and even the car's screens would pop up.
Ignore them, and the vehicle may, in the words of the patent application, "initiate execution of a multi-step repossession procedure."

No more gentle reminders. The car itself is going to employ some, shall we say, enhanced interrogation methods.
You may find the air conditioning suddenly unresponsive. The cruise control and the radio may disengage.
From there, the threats escalate.
The stereo may "emit an incessant and unpleasant sound every time the owner is present in the vehicle," according to the patent.
The only way to turn that off would involve "making contact with the lending institution to address the payment delinquency."
Failing that, the car could refuse to unlock its doors.
And yeah, if you're screaming right about now, I can relate.
Some other tactics under consideration:
The car could be restricted to driving only to certain locations — say, work, the grocery store, your kids' school.
In a medical emergency, the car could be enabled to drive itself to the nearest hospital. But then it'd go back to locking you out when you can't pay for your car.
Here's Peter:
"Only in the most extreme non-payment scenario would the car receive an over-the-air command to quit its owner. In that case, if the car isn't capable of fully self-driving in traffic, it might just move itself to someplace where it's easy for a tow truck to come and retrieve it. Like the edge of a street."
To be clear, this Orwellian nightmare isn't something that should keep anyone up at night. If Ford were to roll out a self-driving robo-car that constantly narcs on its owner, no one would buy it. But the technology to make some of these features real — like axing the A/C or the radio remotely — is already available.
This platform is so brittle (sigh).
Twitter was inaccessible for many users Monday, in one of the most wide-ranging service disruptions since Elon Musk took over the company and began gutting its headcount.
The company chalked the outage up to an "an internal change that had some unintended consequences." Separately, Musk tweeted: "This platform is so brittle (sigh). Will be fixed shortly."
I'm no software engineer. But I think it's safe to say that when you take a staff of more than 7,000 and reduce it to about 2,000, stuff's gonna break. 
We're more than two months into the year and no closer to understanding what the heck is going on in the economy than we were at any point in 2022. That seemingly imminent recession hasn't come. Commentators and economists are so befuddled they're fixating on nonsensical analogies like the buzzy "no landing" scenario (more on that in a minute).
And once again, the pressure to keep the metaphorical jumbo jet from crashing into metaphorical flames is on the shoulders of the metaphorical pilot, Fed Chairman Jay Powell.
See here: Tomorrow and Wednesday, Powell will testify before Congress, opening himself up to questions, criticism and, as these things go, a good amount of grandstanding from lawmakers who can't resist a moment in the spotlight.
Powell is expected to reiterate the central bank's commitment to bringing inflation down to its 2% target, from 6.4% currently. To do that, Jay-Money and his crew at the Fed will have to keep ratcheting up interest rates — something Democrats and Republicans can agree is rather unpleasant, as it depresses the labor and housing markets, makes it harder for businesses to expand, and weighs on stocks.
Given all that, it's safe to assume the banter could get a bit spicy, even for the historically unflappable Silver Fox of the Fed.
What Congress (and virtually everyone else watching the testimony) wants to know is when, oh when, can we expect interest rates to peak. Even though the Fed predicted in its closely watched "dot plot" projection that it would happen later this year, the bank has also signaled that high inflation may push the date back.
In the meantime, here's what we do know: The economy is doing some weird stuff.
We have the strongest labor market in more than half a century (yay!).
But economists worry that rising wages, especially in the service industry, will add to the global mess that's pushed inflation higher (the war in Ukraine, China's sputtering economy, aggressive pricing by corporations eager to lock in profits, etc.)
So far, Americans' willingness to spend has kept our consumer-driven economy humming through all of it. But they're starting to pull back.
Let's go back to torturing aviation metaphors, shall we?
The Fed is aiming for a "soft landing" — raising interest rates just enough to tackle inflation without tanking the labor market.
(As an aside, the metaphor actually comes from the Cold War, when some spacecrafts were successfully engineered to make soft landings. But these days most people think of it as landing a plane. [An aside to this aside: It's a flawed metaphor because landing a plane is easy. Like, almost anyone could do it. The Fed's mission is more like landing a $20 trillion plane with no landing gear, a leaky fuel tank and no onboard tech. On the water. In a hurricane.])
A "hard landing" is a crash — right into a recession we go.
Larry Summers, an economist and former Treasury Secretary, is betting on that outcome.
"The process of bringing down inflation will bring on a recession at some stage, as it almost always has in the past," he told CNN's Poppy Harlow on Monday. "The economy could hit an air pocket in a few months."
But others have lately fixated on a "no landing" scenario in which the economy just settles into a cruise, of sorts, of high growth and high prices.
"Analogies eventually break down, especially this one," wrote Jeffrey Roach, Chief Economist for LPL Financial. He offered an update on the overused aviation metaphor, comparing the economy to a runner that is beginning to hit their stride in a race.
Bottom line
Analogies aside, the economy is currently far from recession territory. And a deluge of data (sorry, metaphors are actually hard to avoid) this week is expected to underscore that reality.
Wall Street will have plenty to digest in addition to Powell's testimony.
On Wednesday, the government releases the monthly Job Openings and Labor Turnover Survey, or JOLTS. Also out Wednesday: The ADP's monthly read on private payrolls, and the Fed's Beige Book.

On Thursday, Challenger, Gray & Christmas are set to release their job cuts numbers for February.

And on Friday, the main event: The Labor Department's monthly employment report.
As my colleague Nicole Goodkind writes, its more or less Hell Week for Wall Street, and that could make for a volatile time for stocks.