An exclusive inside look with your free CNN account
✈️  She captures travelers' crazy love stories
CNN's Francesca Street at her home office in London.
Knowing this was just the type of content that readers would love, Street reached out to and interviewed the couple, who now look back on the moment fondly. Their story quickly took off and sparked the idea of adding a call-out within the write so readers could share their unique stories with the team.
"After that, I was immediately inundated with interesting stories," Street said.
And the rest is history. 
We recently spoke to Street about this popular travel series and if she has a personal "chance encounter." Here's what she told us:
Tell us about a day in the life of someone who works on Chance Encounters.
The first step, after discovering a prospective story via the online call-out or social media is arranging an interview. I like to do these over video call. It's important that I get to know the people I'm writing about, learn about where they were in their lives when the story took place and how they felt every step of the way. A long conversation is a great way for me to understand the interviewees and their story. I'll also spend time going through their photographs and liaising with CNN's design and visuals team about prospective illustrations.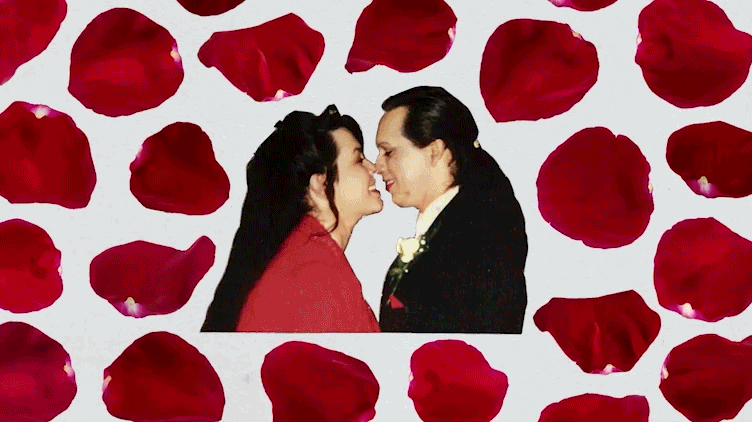 I produce most of the articles, and the majority are edited by Barry Neild and my other CNN Travel colleagues also occasionally edit, as well.
As you've likely seen, these articles are also often topped by photographic collages. Leah Abucayan and Alberto Mier are behind many of these evocative photo and hand-drawn illustrations, which bring to life the stories and the passages of time.
Sometimes it's a quick turnaround between interview and publication, but often I've got multiple Chance Encounters stories on the go. When everything's ready, I'll write up the story and hit publish.
What's something that people are surprised to learn about what you do?
As I am a travel journalist, people assume I travel all the time. I don't get to travel as much as you'd expect, and I've never done a Chance Encounters interview in person. They've all been remote.
Why do you think readers love these stories so much?
I think part of it is we empathize with the subjects. We've all been stuck at an airport waiting for a delayed flight or sat next to the "annoying guy" on a plane. The people interviewed are also very open and candid about their experiences, which allows readers to put themselves in their shoes. On the other hand, these are the tales usually confined to movies — the idea of meeting your future spouse on the top of the Eiffel Tower, or falling in love while interrailing through Europe. It's that mix of relatability and romance that makes the stories resonate.
Do you have a favorite Chance Encounter story?
I'll always have a soft spot for the first official write under the Chance Encounters branding: how a Pan Am flight attendant fell in love with a CIA officer on an airplane. Recently, we even got to resurface that story through a Chance Encounters digital video, highlighting three couples who'd previously been profiled in the series. This was a cross-team collaboration, and CNN's fantastic video editors, motion designers and animators brought this project to life for Valentine's Day.
That said, while it's probably cliché, I genuinely can't choose a favorite. I do love speaking to couples who've been together for decades and hearing their insight and honesty, but I also enjoy interviewing younger people who've met more recently. I love the friendship stories, too. Making sure the series includes couples from across the world, of different races and sexualities, is also important to me.
Are there some things in your own life that you've experienced that would make a real-life travel tale?
My childhood pen pal Emily and I met when we were aged 9 and 10 on vacation at a holiday resort in England. We swapped addresses and stayed in touch through letters for the next 12 years. We went from sticker-covered childhood cards to long letters detailing our teenage lives, but never texted or spoke on social media, let alone met in person. Cut to our early 20s, and it turned out Emily and I had a mutual friend, someone I knew from college and she knew from high school. Individually, both Emily and I had spoken to this friend about living together when we moved to London after university. The mutual friend linked us up, not realizing we already knew each other, and the three of us moved in together.
While Emily no longer lives in London, we're still really good friends — and now we have an excuse to write letters to one another again.
What's ahead for the series that you're excited about?
I love that the recent Chance Encounters digital video allowed CNN readers to hear the couples tell their stories directly. You can hear the emotion in their voices. The video suggests the series could work in another medium, and it would be great to explore that in the future. 
For now, I'm looking forward to discovering more fantastic stories and sharing them with the world. I always get excited about the next story.
 📥 If you have a story you think could work for the series, the best way to get in touch with Francesca is through the call-out in each Chance Encounters article. You can also access it here.
💳  CNN insider rec of the week
Brought to you by CNN Underscored
If Chance Encounters is making you long for travel — where you may or may not run into your soul mate -- it's best to equip yourself with a travel bag that's both useful and stylish. Shop Underscored's 24 favorite crossbody bags that are perfect for any adventure (including falling in love).
- Written and edited by Kimberly Richardson, Kyle Almond, Tricia Escobedo and Jessica Sooknanan
INSIDE CNN
An exclusive inside look with your free CNN account