An exclusive inside look with your free CNN account
📸 Guarding against fake photos in the age of AI
Eliot Higgins, founder and creative director of the investigative group Bellingcat, posted fake images of former President Donald Trump to Twitter last week. Higgins said he created them with Midjourney, an AI-image generator. (CNN Photo Illustration/From Midjourney/Eliot Higgins/Twitter)
Manipulated images have been around for years, but the recent advancement of artificial intelligence, or AI, has made them more difficult to spot. Last week, AI-generated images purportedly showing former President Donald Trump being arrested following an imagined grand jury indictment quickly spread across Twitter.
Even though these "deepfake" images were obviously false, because there had been no grand jury indictment or arrest, we wanted to outline how journalists can identify real images from fake ones. Here's what CNN Digital's director of photography Bernadette Tuazon told us:
For readers who may have missed the fake Trump images last week, can you explain what happened?
There were a variety of these engineered images created and posted online, including a few by Eliot Higgins, founder and creative director of the investigative group Bellingcat, who used the AI-image generator Midjourney to create scenes of Trump seemingly in distress, resisting arrest and wrestling with police. Later, someone else posted a fake mugshot of Trump.
In social media circles, some reacted with glee and freely shared these electronically generated photos without Higgins' context that they were fake. Others called for action in flagging these images as AI-generated and sought immediate clarity on the authenticity of these posts. Twitter later added context to some posts, making it clear to readers that the images were fake.
New creative and technological advancements require newsrooms to stay vigilant and be extremely thorough in examining the authenticity of images, especially pertaining to breaking news.
What can journalists and readers do to distinguish real photos from AI-generated images?
First, check the source. Is it coming from trusted news agencies such as Reuters, Agence France-Press, Getty Images, the Associated Press? Or other third-party sources?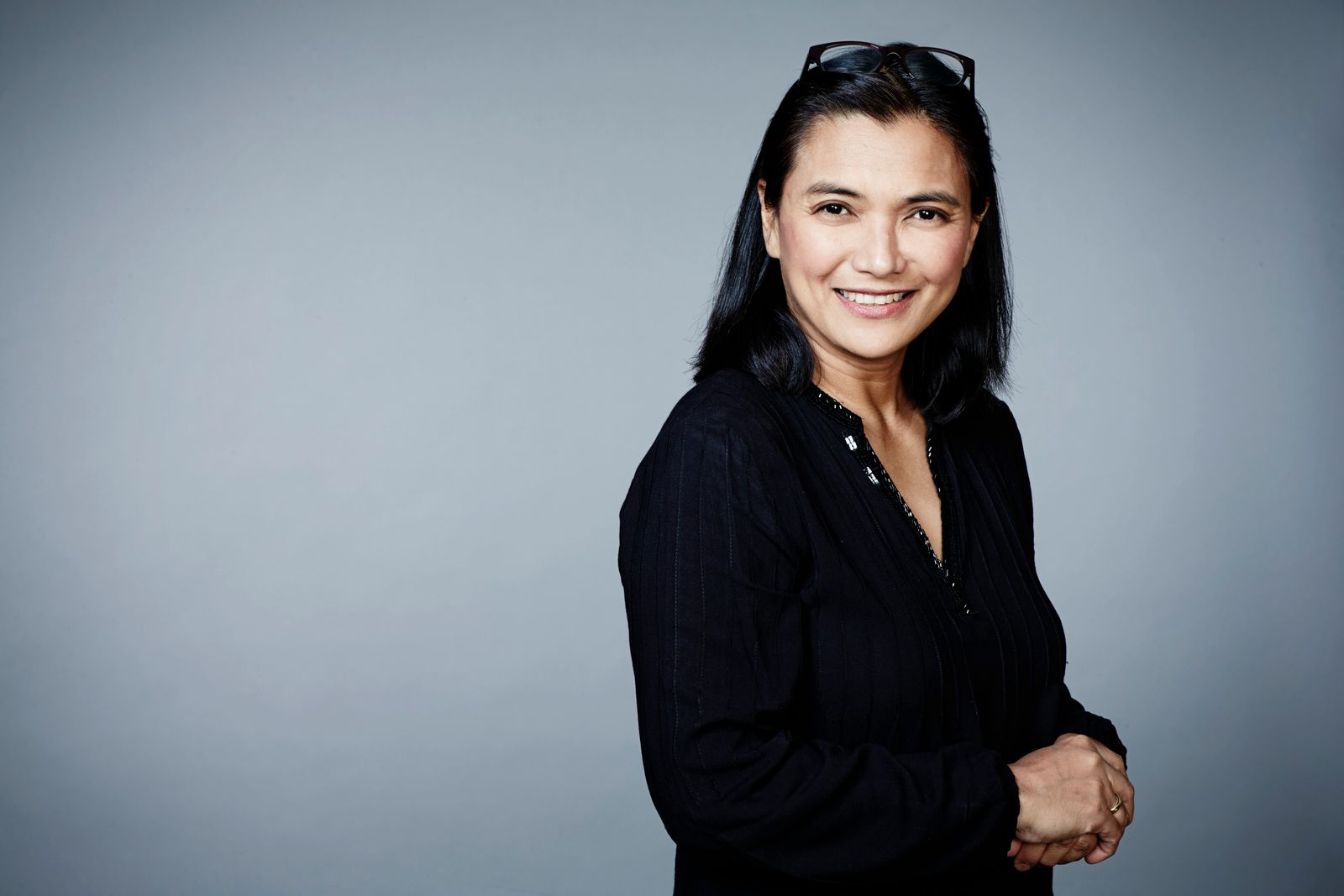 Bernadette Tuazon, CNN Digital's director of photography
There are also ways to review the images and look for inconsistencies — examining lighting, shadows, potential repetition of pixels, and other visual factors embedded in a photograph.
We have seen time and time again how photographers, even seasoned photojournalists, can easily manipulate images to tell a completely different story — even before AI. Some may use programs such as Adobe Photoshop — which was created more than three decades ago and is one of several powerful editing tools used by photo editors and photographers.
In 2003, Los Angeles Times photographer Brian Walski was fired for altering an image while on assignment in Iraq. Walski combined elements from two different photos, creating a whole new image that he did not photograph. After an internal investigation, Walski admitted to manipulating the photo that published on the front page and was immediately fired.
Journalists can check for visual cues that appear off because of how easy it is to alter any photograph when digital photo editing tools are easily with reach.
It's important to have a very high sense of visual suspicion when images come from state news agencies. In 2011, North Korea's state-run news agency manipulated portions of a photo showing the funeral procession of leader Kim Jong Il. The New York Times, in collaboration with a digital forensics expert from Dartmouth College, analyzed the photo and showed several areas where it was altered from its original content.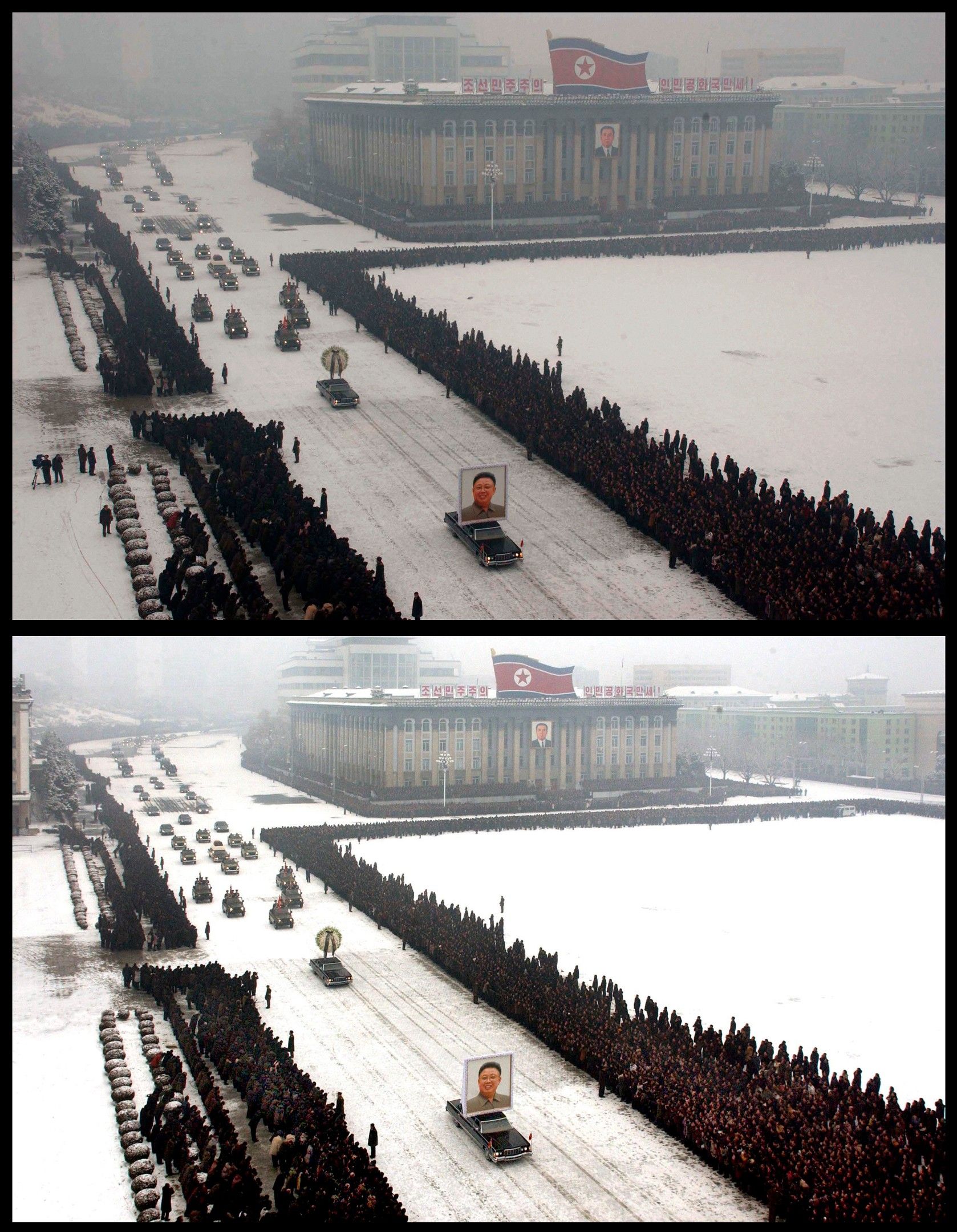 These pictures show the funeral procession for North Korean leader Kim Jong Il. In the top picture, released by Kyodo, a group of men is seen on the left side of the picture. In the bottom picture, which was distributed by North Korea's state-run news agency, the group is missing. (Kyodo/KCNA/Reuters)
These two examples show how easy it is to manipulate content in the age of digital technology. In the darkroom days, the extent of what was allowed in that era was the ability to darken or lighten areas of a photo. It never allowed for editors or photographers to add, move or remove elements in an image — or to alter it in a way that distorted reality.
A photographer's image is equivalent to a reporter's story. Photojournalists capture history as it unfolds. Images taken by them have an impact to the audience and affect and mold public opinion.
A journalist's job is to ensure the veracity and authenticity of a photo. Otherwise, the integrity of the reporting suffers and you lose the trust of the audience. 
Is the fact-checking process similar for photos posted on social media? 
Newsrooms have teams dedicated to pursuing visual elements — photos or video — that are posted on social media.
When news breaks, these teams will search for posts surrounding a news event and evaluate whether specific accounts are verified. Producers will also reach out to confirm the authenticity and copyright ownership of those elements.
A common question that is asked is, "Did they shoot the photo or video or did they just re-post it?" Sometimes, geolocation is used to help verify that.
Time is key, as all teams in a newsroom are trying to confirm information to help the audience understand what is happening. Sometimes this effort takes two minutes or two hours.
Should AI-generated images ever be considered for a story?
CNN avoids using AI-generated images to illustrate news stories so we do not mislead the audience.
An exception is stories about AI technology or feature stories about an AI artist's work. In such cases, if CNN uses an AI-generated image, we are careful to make it clear the image was created by AI.
As new image-generating tools such as Midjourney and DALL-E 2 are created and widely made available to all, it is important for newsrooms to learn about them and have an open discussion on potential uses — and more importantly, the dangers associated with their usage.
💳  CNN insider rec of the week
Brought to you by CNN Underscored
The Apple AirTag is the perfect tool to bring on any of your upcoming trips. Its simplicity, functionality and size will ensure you never lose track of your bags while on the go. Read Underscored's full review right here.
- Written and edited by Kyle Almond, Tricia Escobedo, Kimberly Richardson, Jessica Sooknanan and Bernadette Tuazon
INSIDE CNN
An exclusive inside look with your free CNN account