Tonight: A Fed bonanza. Plus: Labor advocates in South Korea just fought off a business-backed plan to authorize a 69-hour workweek. Let's get into it.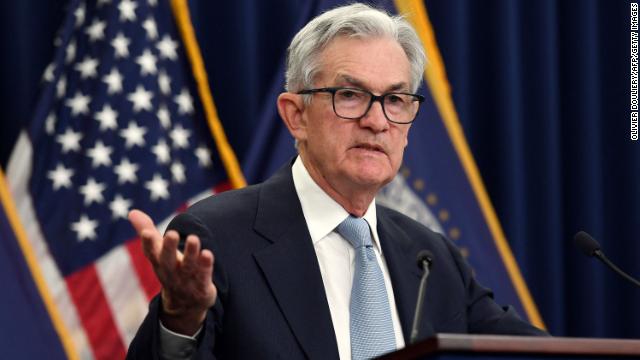 In congressional testimony earlier this month, Fed Chairman Jerome Powell told lawmakers that the central bank would likely need to raise interest rates higher and possibly faster than previously expected. 

The message was clear: Buckle up, America — we are going to keep raising rates and get inflation down, come hell or high water. 

Just three days later, the flood came. Silicon Valley Bank collapsed, followed by Signature Bank, stirring fears of a 2008-like financial calamity.  US authorities, including the Fed, were forced to step in to prevent panic from spreading. 

Today, the Fed raised interest rates by a quarter-point, as expected. But Powell had a new message: Look, America, we're not necessarily going to keep raising rates. 

Here's the deal: In his first public statements since SVB fell, Powell strongly signaled that the Fed's yearlong interest-rate-hiking regime will likely come to an end soon.

"We no longer state that we anticipate that ongoing rate increases will be appropriate to quell inflation," Powell said. "Instead, we now anticipate some additional policy firming may be appropriate."

And if you're new to parsing Fed-speak, here's a clue: The emphasis is on the "will" versus the "may."

Tired: "Ongoing rate increases will be appropriate"
Wired: "Some additional policy firming may be appropriate."

In other words: The rate hikes Wall Street has been dreading are no longer guaranteed because Wall Street now has other problems. 

"The end of the rate hiking cycle is in sight," said Jamie Cox, managing partner at Harris Financial Group. "The Fed is trying to navigate the very narrow path between defeating inflation and destroying the economy with blunt force rate hikes — even they now know the latter is a very real risk."

The risk here is that the banking crisis — or "recent events in the banking system," per Powell, who studiously avoided the c-word — will wind up doing the Fed's job for it. 

When banks are financially strained, as many are now, they tend to take on less risk. That means fewer loans to regular people and businesses, which in turn slows economic growth, and — ta-da! —  brings down inflation. 

How'd Wall Street take the news?
Stocks initially rose on the Fed's quarter-point hike. But the mood on Wall Street turned sour in response to both Powell's comments and remarks from Treasury Secretary Janet Yellen, who was testifying before Congress at the same time. 

Near the end of his news conference, Powell reiterated the Fed's commitment to bringing down inflation and then dropped this: "Rate cuts are not in our base case...so that's all I have to say." 

Then he dropped the mic (figuratively speaking) and walked out. 

"Powell is trying to have it both ways," said Joe Gilbert, portfolio manager at Integrity Asset Management, per Bloomberg. "This ultimately may be the last rate hike this year, but Powell has to make the market believe that it isn't because that would loosen financial conditions too much."

Meanwhile, Wall Street also appeared to react negatively to Yellen, who was across town telling lawmakers that officials were not considering expanding bank deposit guarantees beyond the FDIC's current $250,000 limit. 

All three major indexes finished the day in the red. 
The Securities and Exchange Commission charged Lindsay Lohan, Jake Paul and several other celebrities with failing to disclose that they were paid to promote crypto. The celebrities agreed to pay $400,000, including fines, and return what they were paid for the promotion.
While some of us are out here bemoaning 40-hour workweek, labor unions in South Korea just had to fight the government to hold onto a 52-hour week. 
Here's the deal: The South Korean government this week was forced to scrap a plan that would have raised the cap on working hours to 69 per week, up from the current limit of 52.
Business groups advocated for the higher cap, hoping to address a labor shortage that's getting worse as the country faces a dwindling fertility rate — the world's lowest — and a rapidly aging population. As my CNN colleagues report, the faced a swift backlash led by younger workers. 
Labor unions also fought the change, calling it "toxic" and "anachronistic," according to the Financial Times. 
On Wednesday, President Yoon Suk Yeol's office said the government would take a new direction, and said it was committed to protecting workers' rights.
South Korea has some of the longest hours in the world — ranking fourth behind only Mexico, Costa Rica and Chile in 2021, according to the OECD.
The government's own estimates suggest hundreds of people die each year from gwarosa, the Korean word that means "death by overwork."
"The proposal does not make any sense... and is so far from what workers actually want," said Jung Junsik, 25, a university student from the capital Seoul who added that even with the government's U-turn, many workers would still be pressured to work beyond the legal maximum.

The current law limits the work week to 40 hours plus up to 12 hours of compensated overtime — though in reality, critics say, many workers find themselves under pressure to work longer.
TikTok... A lot of people love it. Some people (mostly politicians) want to ban it because they're worried about its ties to China. And others worry about whether their kids' brains are being warped by it.
As the app becomes more popular and its opponents more entrenched, CNN is hosting a special to dig into these issues. Watch "CNN Primetime: Is time up for TikTok?" tomorrow night, March 23, at 9 p.m. ET.
Last updated March 22 at 6:30 PM ET