Good morning. Here's what's in today's newsletter: Wall Street and the Fed are at odds yet again. Plus, forget about dismal markets in 2022, stocks are back in 2023... At least thus far. 
US stock futures are mixed ahead of the Fed rate decision. European markets are broadly higher, while Asian indexes also ended with gains.
▸ Forwarded this newsletter? Want global markets news and analysis from CNN Business reporters every morning? You can sign up here.
Will the Fed end the 2023 market rally?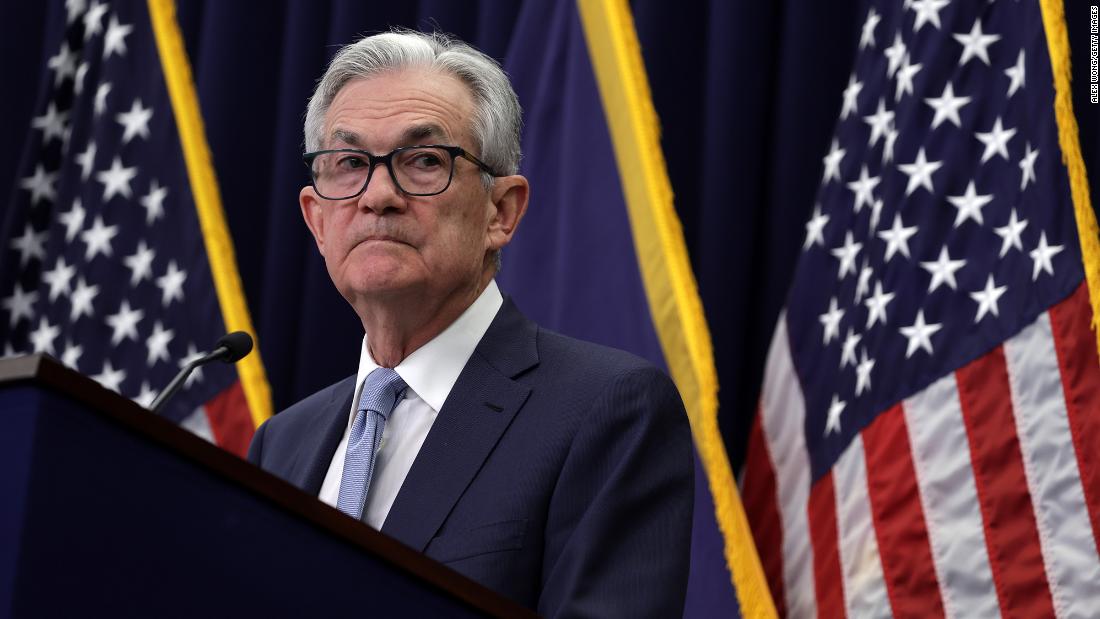 Investors appear to be preparing for another match-up against their favorite sparring partners at the Federal Reserve today. 

Fed officials are hoping they'll be able to ease up on the pace of interest hikes without having to signal any immediate plans to stop. Wall Street, meanwhile, is convinced that the central bank will soon abandon its rate hike regimen. 

So will Fed Chair Jerome Powell dampen expectations and reiterate that the fight against inflation still has a way to go, or will the Fed show signs that they're ready to ease up on rate hikes? Tune in at around 2 p.m. 

What's happening: Stocks have rallied this month. The S&P 500 just closed out its best January since 2019 (back when Corona was just a beer, not a virus) largely due to inflation data that encouraged investors to expect a pivot from the Fed. 

The Federal Reserve is widely expected to raise rates by a quarter percentage point, the smallest rate hike since last March, at the conclusion of its policy meeting Wednesday. Wall Street analysts also expect the Fed will stop hiking altogether by the spring. 

Fed officials have repeatedly warned traders' that those expectations are misguided and that more work needs to be done to fight inflation. Defiant investors are counting on a pivot. They may be in for a let down this week. 

"Investors seem to have forgotten the cardinal rule of 'Don't Fight the Fed.' Perhaps this week will serve as a reminder," wrote Michael Wilson and a team of economists at Morgan Stanley in a recent note. 

Investors are looking for clarity on where rates are going but they're unlikely to find it during the Fed policy announcement, said David Donabedian, chief investment officer of CIBC Private Wealth US. 

"At the conclusion of this week's FOMC meeting, we expect the Fed will leave the market hanging on the question of the future of rate hikes and how many we will see," Donabedian wrote in a note. "We expect the Fed to indicate they have more work to do. They will continue their stubbornness in fighting inflation, hesitant to declare victory just yet. This will leave the market hanging on the future of how many rate hikes we will see." 

He's preparing for a volatile market reaction.  

A final thought: Sick patients are often advised by their doctors to finish an entire course of antibiotics even if they feel better, because they risk relapsing or prolonging the illness if they don't. The same can be said of how the Federal Reserve handles the economy. 

Inflation rates have ebbed somewhat while consumer spending and hiring have slowed and wage increases have moderated — the central bank's prescribed interest rate hikes, meant to cool the economy and stall price increases, seem to be working. 

But now, investors may be a bit too eager to end treatment, even as Fed officials warn that doing so would be premature. 
CEO apologizes for quoting MLK Jr. in layoff announcement
"The quote I included from Dr. Martin Luther King, Jr. was inappropriate and insensitive. I should have been more upfront about the layoffs in the email, more thoughtful about my tone, and more concise."
JENNIFER TEJADA, CEO, PAGERDUTY
Read more from CNN.
Stocks close out a jubilant January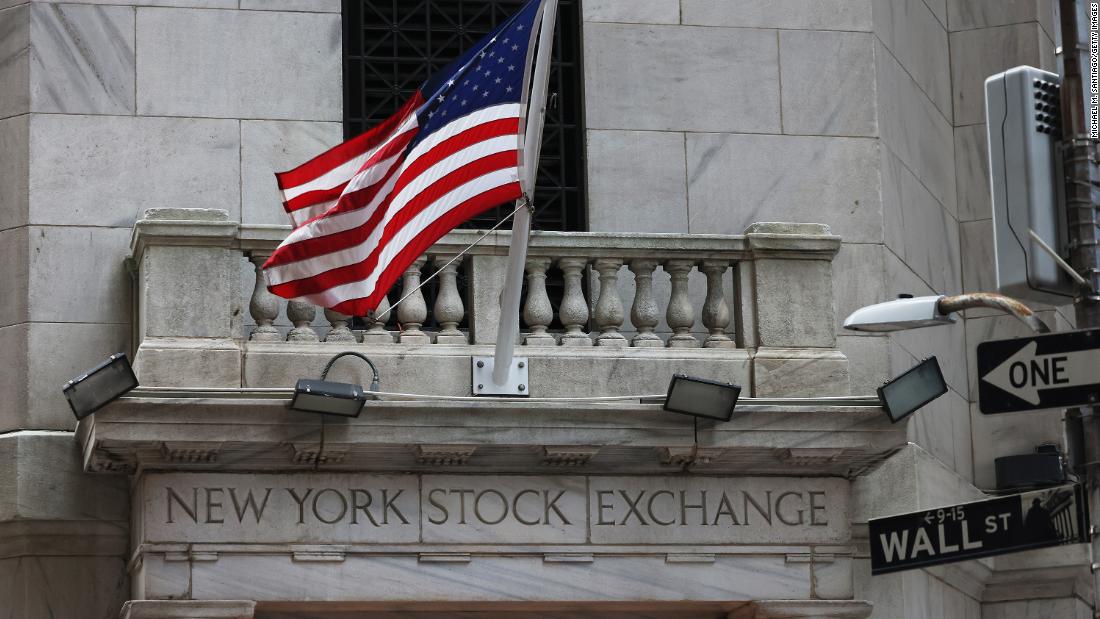 The greatest comebacks of all time: Rocky Balboa, JNCO jeans, Apple and now... the US stock market.  

US stocks are off to a very strong start in 2023 following last year's abysmal showing. 

The Dow gained nearly 3% in January. The S&P 500 rose 6% and the tech-heavy Nasdaq Composite soared almost 11%. That's the Nasdaq's best month since July reports my colleague Paul R. La Monica.

The rally is largely built on hopes that inflation pressures are starting to abate. That should allow the Fed to issue smaller rate increases — and possibly even pause them later this year. 

There's a growing sense on Wall Street that the US economy may avoid a recession and instead wind up slowing to a so-called soft landing, a gradual slide in economic conditions that doesn't lead to a massive spike in the unemployment rate or a major pullback in consumer spending.

The bottom line: There's a strongly held belief amongst investors that stock performance in the first month of the year predicts performance for the rest of the year. 

That may be so, but the pace of the rally has left some investors skeptical about its sustainability, especially with a Fed policy decision, fourth quarter earnings reports from corporate titans and a jobs report just ahead of us. 
Earnings from Thermo Fisher, Novartis, T-Mobile, Waste Management and Peloton before the bell.  
Earnings from Meta, MetLife, Aflac and Allstate after market close. 
Plus:
▸ S&P Global US manufacturing PMI is due out at 9:45 a.m. ET. 
▸ December JOLTS jobs openings are expected at 10:00 a.m. ET.
▸ The Federal Reserve rate decision is expected at 2:00 p.m. ET. 
WHAT WE'RE READING AND WATCHING
▸ Chinese cities are struggling to pay bills as debts soar (CNN Business)
▸ PayPal will lay off 2,000 workers, or 7% of staff (CNN Business)
▸ Asia's richest no longer? Gautam Adani's wealth plunges (CNN Business)
▸ The secret to EV success is the software (Businessweek)
▸ The computer errors from outer space (BBC)
▸ This group is sharpening the GOP attack on 'woke' Wall Street (WaPo)
US home prices continue to drop 
US home prices dropped for the fifth month in a row in November, reports my colleague Anna Bahney.
Rising mortgage rates pushed prospective buyers out of the housing market late last year and prices continued to cool, according to the latest S&P CoreLogic Case-Shiller US National Home Price Index, released Tuesday.

Last July marked the first month-over-month decrease for the national index since February 2012 and that continued through November, with seasonally adjusted prices falling 0.3% month over month.

Still, inventory of available homes to buy remains the stubborn sticking point for many buyers. Many current homeowners are hesitant to sell when they have very attractive rates under 4% and buying a new home would mean getting a much higher rate.

Limited supply remains: "Home shoppers are still going to find limited supply in the market and affordability is still a major challenge, particularly for first-time homebuyers," Lisa Sturtevant, Bright MLS chief economist said.
"The persistent lack of inventory, exacerbated by this 'rate lock,' is the main reason why we should expect prices to be stable or even rise in the year ahead."