Plans are underway at the United States Department of Health and Human Services (HHS) to prepare for the end of the nation's Covid-19 public health emergency declaration.
On January 30, the White House announced its intention to end the national and public health emergencies on May 11. President Joe Biden reiterated this to a packed Congress during his State of the Union address last week.
Declaring a public health emergency in the US means that access to funds, grants, waivers and data – among other actions – can happen more quickly in response to the crisis for the duration of the emergency. A declaration lasts 90 days – unless the HHS ends it – and may be renewed.
In a letter to state governors sent Thursday – precisely 90 days before the emergency's planned end – HHS Secretary Xavier Becerra detailed exactly what the end of the emergency declaration will mean for jurisdictions and their residents.

"Addressing COVID-19 remains a significant public health priority for the Administration, and over the next few months, we will transition our COVID-19 policies, as well as the current flexibilities enabled by the COVID-19 emergency declarations, into improving standards of care for patients," Becerra wrote in a draft of the letter obtained by CNN.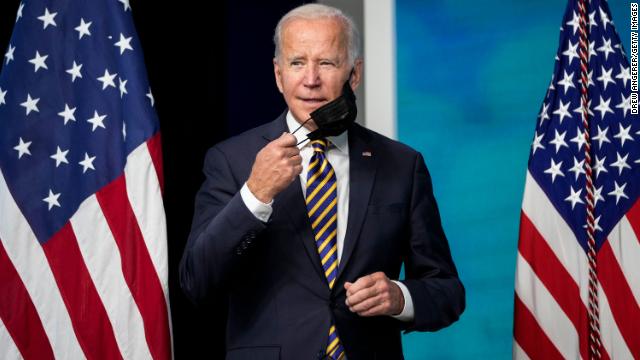 Biden intends to end the Covid-19 public health emergency declaration on May 11.
Some state officials tried to downplay the effects that the end of the emergency will have.
"What happens on May 12? On May 12, you can still walk into a pharmacy and get your bivalent vaccine," Dr. Ashish Jha, the White House's coronavirus response coordinator, wrote on Twitter last week.
But there will be changes to how – and at what price – Americans can access certain Covid treatments. 
Most Americans covered by Medicare, Medicaid and private insurance plans have been able to obtain Covid-19 tests and vaccines at no cost during the pandemic. Those covered by Medicare and private insurance have been able to get up to eight at-home tests per month from retailers at no charge. Medicaid also picks up the cost of at-home tests, though coverage can vary by state.
Those covered by Medicare and Medicaid have also had certain therapeutic treatments, such as monoclonal antibodies, fully covered.
Once the emergency ends, Medicare beneficiaries generally will face out-of-pocket costs for at-home testing and all treatment. However, vaccines will continue to be covered at no cost, as will testing ordered by a health care provider.
State Medicaid programs will have to continue covering Covid-19 testing, treatments, and vaccinations in full through September 30, 2024. But some additional Medicaid waivers that states and territories have received under the public health emergency will end.
Those with private insurance could also soon face charges for lab tests, even if they are ordered by a provider, according to the Kaiser Family Foundation. And the privately insured will be unable to get free at-home tests from pharmacies and retailers anymore unless their insurers choose to cover them.
IN OTHER NEWS

2023 has been touted as the year air travel finally returns to normal after three years that saw the industry on its knees. But many airlines did not survive the pandemic, during which demand was severely dampened. Since 2020, 64 airlines have ceased operations, according to aviation website and podcast AllPlane.tv, which has been keeping a tally as they go. "If you look at the number of airlines that have gone out of business, it's staggering – and there have been major impacts across a number of airlines, says Steve Ehrlich, chairman of Pilots Together, a charity founded during the pandemic to help pilots who had been laid off. Read the full report here.
Covid-19 shots are included in new schedules of routinely recommended vaccines released by the US Centers for Disease Control and Prevention on Thursday. The immunization schedules summarize current vaccine recommendations for children, adolescents and adults, but do not set vaccine requirements for schools or workplaces. The biggest change, the report's authors told CNN, is incorporating Covid-19 vaccines into both schedules. "This means COVID-19 vaccine is now presented as any other routinely recommended vaccine and is no longer presented in a special "call out" box as in previous years," Dr. Neil Murthy and Dr. A. Patricia Wodi said in a statement. They said the change is intended to "normalize" the Covid vaccine, by bringing it alongside other common vaccines, such as for influenza, hepatitis B, and measles, mumps and rubella (MMR).
Global Cases

673,283,807

 

Global Deaths

6,856,627

 

US Cases

102,906,030

 

US Deaths

1,115,018
Source: Johns Hopkins University
Q
How many people in the US have received the updated Covid-19 booster?
A
Uptake of the bivalent booster, which has been available since September, has been low. Nationally, only about 16% of the population has gotten it, and the rates are especially low for people under 65, according to CDC data.
The CDC recommends the updated booster to everyone over the age of 6 months, but a government advertising campaign focuses on the importance of the shot for people over 50.
Dr. Ruth Link-Gelles, a CDC senior epidemiologist and lead author of several studies on the booster's effectiveness, said that overly complicated guidelines for the new booster, with different suggestions for different age groups, may be causing the low rates of uptake. 
"We generally across the board see higher uptake of vaccination with simpler vaccine recommendations," she said. "That's one of the things we're trying to accomplish here."
Send your questions here. Are you a health care worker fighting Covid-19? Message us on WhatsApp about the challenges you're facing: +1 347-322-0415.

While the updated booster is particularly effective at reducing death rates in older people, and less effective in younger people, Dr. Link-Gelles said she still sees healthy younger adults end up in the hospital.
"There are people under 65 that are still dying of Covid, (and) any death in an unvaccinated or under-vaccinated person is potentially preventable had that person gotten the booster," she said.
Our top tip this week is to stay up to date with your booster – even if your age group isn't at the highest risk of serious illness.
CORONAVIRUS: FACT vs FICTION