Tonight: A recession? In this economy? Let's get into it.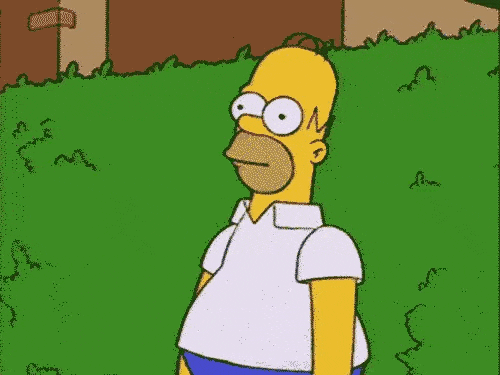 In 2021, a bunch of economists and policy makers underestimated the inflation that was taking root around the world. In 2022, as inflation hit 40-year-highs and the Fed ramped up interest rates, many of those commentators went full-on gloomy — predicting a recession was all but inevitable.
But in the (slightly) brighter light of 2023, it looks as if the optimists — those who called inflation "transitory" and believed the Fed could pull off a so-called soft landing — may have been right all along.
See here: Friday's jobs report was a barn burner. Economists had forecast about 185,000 positions added in January, and instead it added 517,000.

The unemployment rate, which was expected to tick up slightly, instead fell to 3.4% from 3.5%. It hasn't been that low since before the moon landing.
The labor market is just not giving up. And that makes it hard, if not impossible, to imagine a recession anytime soon. Take it from the experts:
"You don't have a recession when you have 500,000 jobs and the lowest unemployment rate in 50 years," Treasury Secretary Janet Yellen said Monday on "Good Morning America."

"Any concern the economy is in recession or close to a recession should be completely dashed by these numbers," Moody's Analytics chief economist Mark Zandi told CNN on Friday.

"The economy is further away from recession than ever," wrote Christopher Rupkey, chief economist at Fwdbonds. "This is one of the days where economists don't pick up the phone because they simply do not know what to say."
To recap: Inflation is trending down. The labor market is stronger than its been in more than half a century. And economic growth is still positive, albeit slightly less robust in the fourth quarter.
So, what happened?
For one, the pandemic broke a lot of the models that economists have historically relied on to make their forecasts. It's a hard job in normal times, and the past three years have been far from normal.
But our collective fixation on the recession (and yes, I include myself in this critique) may point to something darker happening in our pandemic-scarred national psyche.
After three years in a sort of Twilight Zone daze of sickness, death, fear, isolation, all-around upheaval of work and social order, have we convinced ourselves that the worst-case scenario is always more likely?
Economist Justin Wolfers (who, for the record, was among the handful of prominent commentators to stand by the idea that the US was nowhere near a recession) gets at that idea in a tweet thread from Friday:
"Last year involved the biggest mis-reading of the economy in my lifetime ... My meta-theory of why so many people have been wrong about the economy for so long is that many economists (and econ journos) are incapable of acknowledging that sometimes good things happen," Wolfers wrote.
As one of those "econ journos," I'll own that. But I think having gloomy as your default setting is just a natural reaction to being alive in the 2020s.
Because I just can't help myself, I'll end with a caveat: Although the economy is in much better shape than expected, we're not out of the woods. Higher interest rates make it harder for people to borrow money, which is bad news for anyone hoping to finance a home, take out student loans or start a business. And consumer spending, the biggest engine of the US economy, is beginning to flag.
"A rolling recession — where various sectors of the economy take turns contracting rather than simultaneously — is in progress," wrote Sung Won Sohn, professor of finance and economics at Loyola Marymount University and chief economist of SS Economics, in a note Friday.
Gautam Adani was recently the fourth-richest person in the world, with a personal fortune estimated at $120 billion. About half of that, $59 billion, has evaporated in just over two weeks.
Adani, an Indian industrialist with businesses spanning energy and logistics, has struggled to fend off accusations from Hindenburg Research, an American short seller with bets against his companies, that he orchestrated "the largest con in corporate history."
The FTX drama continues, though these days it's more of a steady drip than a firehose like it was back in November and December. So here's the latest:
Remember how Sam Bankman-Fried and some other executives at FTX were huge political donors? Yeah, so, it turns out those funds may have been illegally procured, and FTX would, um, really like them back.  
The company, which collapsed in November and is now at the center of a massive federal fraud investigation, said it was sending "confidential messages" to political figures, political action funds and other recipients as it seeks to claw back assets to repay its estimated 1 million creditors. In a statement on Sunday, FTX said the donations need to be returned by the end of this month.
If they don't meet the deadline, FTX said it reserves the right to sue for them.
ICYMI: In FTX's heyday, founder Sam Bankman-Fried was a fixture in DC politics, lobbying for light-touch regulation of the nascent crypto industry and becoming one of the largest contributors to the Democratic Party. Bankman-Fried himself gave roughly $40 million to campaigns and political action committees, largely backing Democrats, during the 2022 midterm election cycle, according to Federal Election Commission records.
Bankman-Fried later told journalist Tiffany Fong that he donated an equal amount to Republicans but that those donations were "dark."
What exactly he meant by that is unclear, but federal prosecutors say the money he gave wasn't above board. The Feds accuse FTX, at the direction of Bankman-Fried, of stealing funds from customer deposits to make political donations, buy luxury real estate and cover losses at his hedge fund, Alameda Research.
(Bankman-Fried pleaded not guilty to eight counts of fraud and conspiracy.)
Meanwhile, courtroom drama builds...
Separately, on Monday, FTX's CEO John Ray III, who took over for Bankman-Fried when the firm filed for bankruptcy, testified about the company's cybersecurity infrastructure, which he called "very loose" and "vulnerable."
"Literally one of the founders could come into this environment, download half a billion dollars' worth of wallets onto a thumb drive and walk off with them, and there'd be no accounting for that whatsoever," he said, adding that such lapses would be "virtually unthinkable...in a controlled environment."
He described the process of securing FTX customer passwords and wallets in the first 48 hours of his leadership as "pure hell." But he also said he got paid approximately $690,000 in fees in just the first seven weeks of his tenure, so...yeah.
Anyway, Ray's testimony underscored his previous accounts of stepping into a business in complete disarray. He said in November that he had never seen such a "complete failure of corporate controls" and absence of reliable financial statements in his career. And this is the guy who oversaw the liquidation of Enron.