Good morning. Here's what's in today's newsletter: Can anything save Big Tech? Plus, the 'infernal tango' between the Federal Reserve and Wall Street continues. 
US stock futures are mixed. European markets are mostly higher, while key Asian indexes also ended with gains.
▸ Forwarded this newsletter? Want global markets news and analysis from CNN Business reporters every morning? You can sign up here.
Meta wowed Wall Street, but investors remain skeptical about tech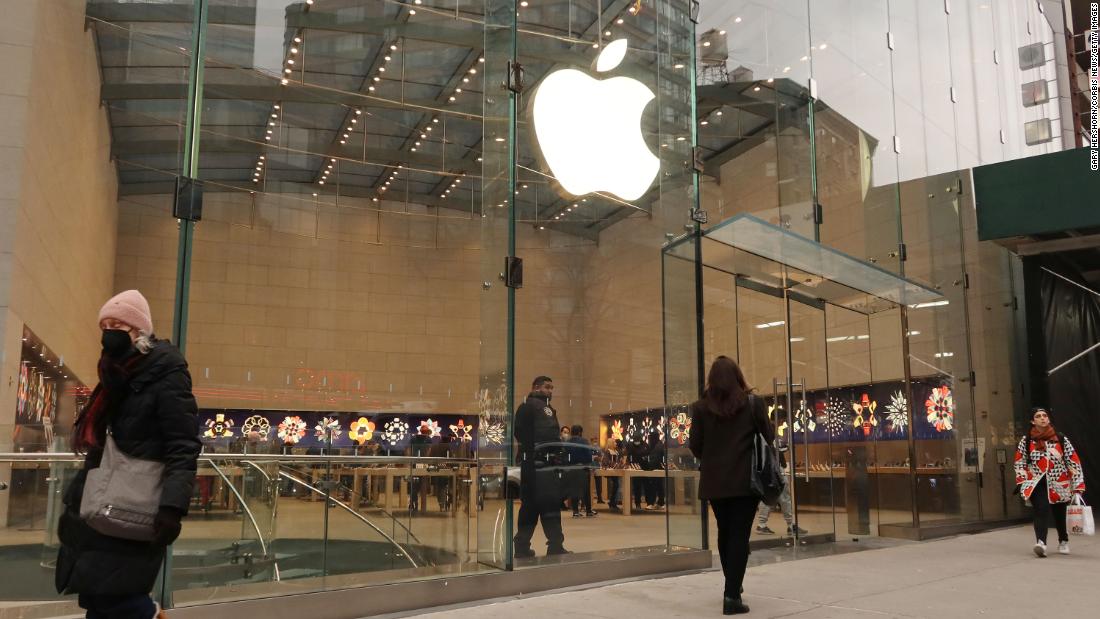 Thursday will round out what has so far been a sobering earnings season for the Big Tech giants. 
After several years of raking in profits thanks to strong demand for gadgets and services during the pandemic, the industry's fortunes began to turn last year. Tech giants have been grappling with high inflation and interest rates, as well as increased competition and declining demand in consumer and digital ad markets.
Alphabet, Amazon and Apple are set to report earnings after the bell Thursday and all eyes will be scrutinizing the results to see how those challenges affected the crucial December quarter.  
Wall Street does not appear to have high hopes.  
What to expect: Apple is projected to post its first quarterly revenue decline since 2019 — a drop of 2% compared to the same period in the prior year. Alphabet's revenue will likely remain flat from last year and Amazon's sales are expected to grow just shy of 6% year-over-year. All three companies' profits are expected to fall from the year-ago quarter, with Amazon set to suffer  the steepest drop with a decline of 40.6%   
Thursday's reports are likely to be another sign that tech giants are no longer as immune to economic changes as in years past. "Apple proved more resilient than its Big Tech peers in the last quarter, but this earnings season could be tougher," Joshua Warner, market analyst at investment firm StoneX, said in a statement earlier this week. Most of Amazon's businesses, he said, "are also finding it harder to grow in these tougher economic conditions, and Amazon has already warned it will deliver the slowest revenue growth on record for any holiday shopping season." 
Alphabet, Amazon and Apple will follow Microsoft, Snap and Meta, which reported earlier this month. Microsoft posted weaker-than-expected revenue and a 12% decline in profits from the year-ago quarter. Still, revenue from Microsoft's key cloud computing division grew 22% from the prior year, giving investors some good news to hang on to. Snap posted stalled revenue growth and a large net loss for the final three months of 2022. 
Meta posted its third straight quarterly revenue decline and a sharp drop in profits. But the company nonetheless pleased Wall Street by outperforming analysts' sales expectations and pledging to focus on "efficiency" rather than heavy investments, causing its stock to jump nearly 20% in after-hours trading Wednesday night following the report. The company lowered its forecast for capital expenditures in the year ahead, said it would boost its stock repurchase plan by $40 billion and announced that Facebook had reached the milestone of 2 billion daily active users. 
But perhaps even more important than the December quarter's results will be the guidance the companies provide on whether 2022's challenges are likely to drag into the new year.  
There are already signs that their woes aren't over yet. 
Snap's stock plunged more than 14% Wednesday after the company said it has already seen a roughly 7% revenue decline so far in the first quarter compared to the year prior. It estimates revenue for the first three months of 2023 will fall between 2% and 10% compared to the previous year. 
Meta's outlook was somewhat sunnier — the social media giant said it expects first quarter revenue between $26 billion and $28.5 billion, the upper end of which would represent a slight increase from the year-ago quarter and would break Meta's streak of consecutive quarterly revenue declines. 
Many major tech firms, including Microsoft, Google, Meta and Amazon, have in recent months announced plans to lay off tens of thousands of workers. (Apple, so far, is the one major exception to this trend). Thursday's reports should give Amazon and Alphabet shareholders a glimpse of how soon the tech giants will realize the benefits of those cost cuts — and if they'll be enough to weather the uncertain period ahead.  
China says it has cloned 3 highly productive 'super cows'
"We plan to take two to three years to build up a herd comprised of over 1,000 super cows, as a solid foundation to tackle China's reliance on overseas dairy cows and the issue of the risk of being 'choked' [by supply chain disruptions]." 
JIN YAPING, SUPER COW CLONING PROJECT'S LEAD SCIENTIST
Read more from CNN.
Investors won't let an interest rate hike get them down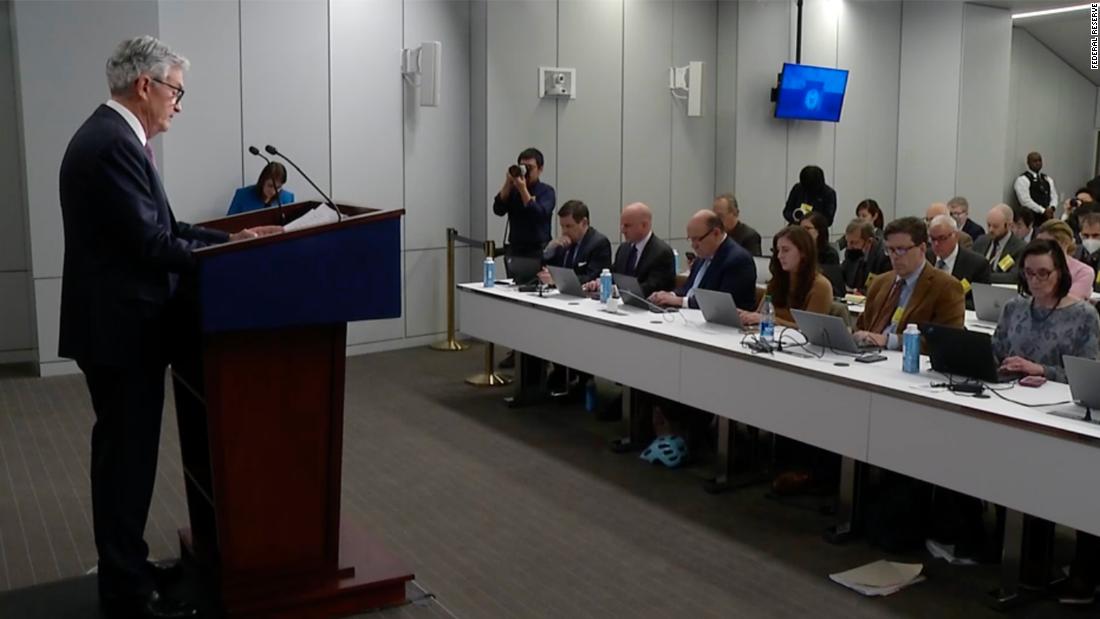 "Don't fight the Fed" may as well be gibberish at this point. 

The Federal Reserve unanimously approved a quarter percentage point interest rate hike Wednesday, the 8th hike in a row. In a subsequent press conference, Fed Chair Jerome Powell stressed that the Fed has more to do to get inflation in check and that continued rate hikes are likely. Powell also said that it's highly unlikely that there will be any rate cuts by the end of the year.
There was some good news, the Fed did slow the pace of its increases and policy officials made clear that they're seeing some progress in their fierce battle with inflation. Still, rate hikes are typically bad news for traders because they eat into corporate profits. 
Yet investors mostly cheered the latest moves from the Fed on Wednesday.  The Dow ended the day up nearly 10 points, essentially unchanged, the S&P 500 rose 1.1% and the Nasdaq Composite gained 2%.
That gain defied analysts' expectations.
"The Fed has delivered a reality check to markets, reiterating that while inflation has decelerated, there is still a long road ahead," wrote Seema Shah, chief global strategist at Principal Asset Management, in a note immediately following the Fed announcement. "The recent loosening in financial conditions threatens to undo much of their good work and raises the spectre of a renewed surge in inflation later this year if the Fed cannot regain control of market expectations."
But markets may have actually delivered a reality check to the Fed. 
What happened: The Fed was initially seen as delivering a hawkish message, announcing that "ongoing increases" in rates were still appropriate. Then came the press conference, which led to a steep divergence between what the Fed thinks and what the Wall Street thinks. Traders' still appear to expect just one more rate hike despite Powell's messaging. 
Today's loosening of financial conditions is "undoubtedly not what the Fed was aiming for," wrote EY Parthenon Chief Economist Gregory Daco in a note on Wednesday afternoon. "We expect a cacophony of Fed speeches in the coming weeks will aim to reorient the Fed's message. In other words, the infernal tango will continue as the Fed and markets try to find synchronized rhythms once again."
Earnings from Eli Lilly, Merck, Bristol-Myers Squibb, ConocoPhillips, Honeywell, Estee Lauder, The Hershey Company and Harley-Davidson before the bell.  
Earnings from Apple, Alphabet, Amazon, Shell, Starbucks, Ford and Clorox after market close. 
Plus:
▸ US weekly jobless claims are expected at 8:30 a.m. ET.
▸ Fourth quarter US productivity growth is also expected at 8:30 a.m. ET. 
▸ The European Central Bank interest rate decision expected at 8.15 a.m. ET 
WHAT WE'RE READING AND WATCHING
▸ Record $3.8B stolen in crypto hacks last year, says report (CNN Business)
▸ ChatGPT creator launches subscription service for chatbot (CNN Business)
▸ Adani fails to calm investors over market mayhem (CNN Business)
▸ Shipping industry gets new vessels right as demand cools (Businessweek)
▸ The junkification of Amazon (New York Magazine)
▸ Short sellers feel the pain in stock market's 2023 rally (WSJ)
Beyoncé is going on tour. Can Ticketmaster handle it?
Queen Bey is back. It's official: Beyoncé's Renaissance tour is happening.
But members of the Beyhive are already gearing up for a difficult time getting tickets, especially following Ticketmaster's botched ticket rollout for Taylor Swift's Eras tour, reports our colleague Danielle Wiener-Bronner.

Beyoncé announced the tour on Wednesday and Ticketmaster quickly followed up with a blogpost detailing how to get tickets to her shows, which will span the globe and run between May and September this year. 
People who want access to the North American leg of the tour have to be registered as Verified Fans, the post explained.
"Demand for this tour is expected to be high," the page said. "If there is more demand than there are tickets available, a lottery-style selection process will determine which registered Verified Fans get a unique access code and which are placed on the waitlist," the company said, adding that the access code doesn't guarantee a ticket.

A cautionary tale: In mid-November, Ticketmaster's site overloaded when fans tried to purchase pre-sale tickets for Taylor Swift's upcoming tour.  Demand was so high that Ticketmaster ultimately canceled the public sale of the tickets. Swift was furious, calling the debacle "excruciating for me."
The fiasco prompted a US Senate Judiciary Committee hearing, designed to examine the lack of competition in the ticketing industry. The hearing gave members of the committee and others a chance to call out Ticketmaster's power within the industry.
King of the tickets: Over a decade ago, Ticketmaster merged with Live Nation but in 2010, a court filing that raised objections to the merger said that Ticketmaster had over 80% share among major venues. Ticketmaster disputes that market share estimate, and says it holds at most just over 30% of the concert market, according to CFO Joe Berchtold, who spoke about the business on NPR.
Today, it's widely criticized for holding too much power in the sector — effectively barring fans and artists from buying or selling tickets through a competitor.