Good morning. In today's newsletter: US inflation seemed to be falling at a nice clip late last year. Now it's not and Fed officials are getting worried. Plus, a look into the potential looming student debt crisis.
▸ Forwarded this newsletter? Want global markets news and analysis from CNN Business reporters every morning? You can sign up here.
Inflation is doing a crab walk and Fed officials fear its pinch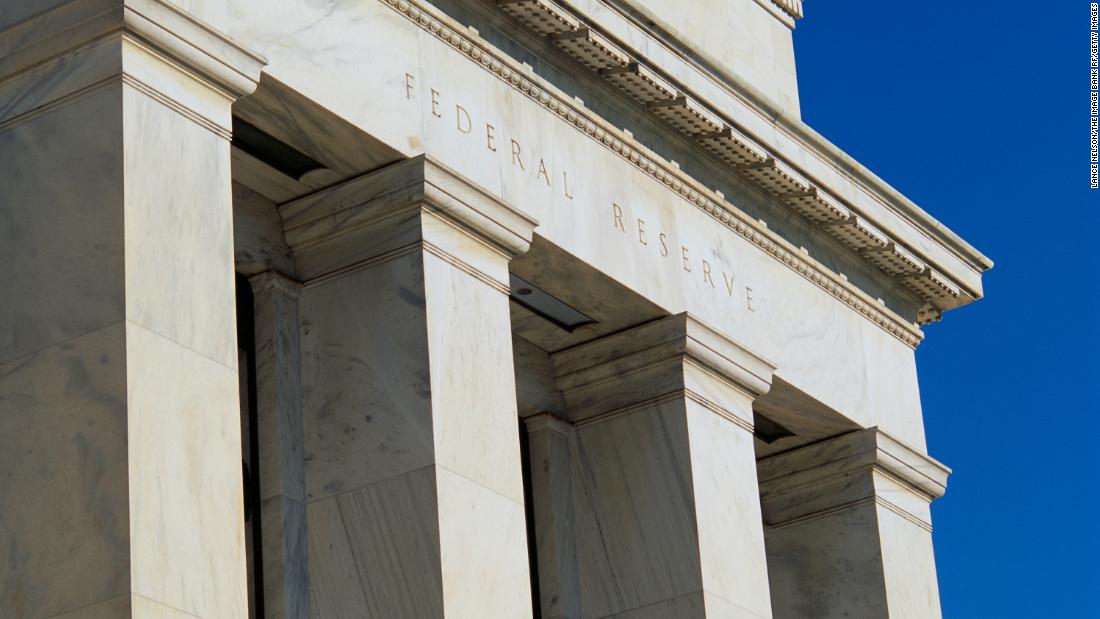 The possibility of a 2023 market rally ground to a halt last week amid an onslaught of unfortunate inflation and economic data that spooked investors and increased the likelihood that the Federal Reserve will continue its economically painful rate hikes campaign for longer than Wall Street hoped. 

All major indexes notched their largest weekly losses of 2023 on Friday. The S&P 500 fell by 2.7%. The Dow Jones Industrial Average sank 3%, and the tech-heavy Nasdaq fell 3.3%. 

What's happening: It appears that after months of steady decline, the pace of inflation is going sideways. January's Personal Consumption Expenditures price index --  the Fed's favored inflation gauge -- came in hotter than expected on Friday. 

Prices rose a whopping 5.4% in January from a year earlier, the Commerce Department's Bureau of Economic Analysis reported. In December, prices rose 5.3% annually. In January alone, prices were up 0.6% from the prior month, a higher monthly gain from December's increase of 0.2%.

This inflationary crab walk is almost certainly causing Fed officials to rethink their policy.

A paper presented Friday at the Booth School of Business Monetary Policy Forum in New York argued that disinflation will likely be slower and more painful than markets anticipate. 

"Significant disinflations induced by monetary policy tightening are associated with recessions," said the paper. "An 'immaculate disinflation' would be unprecedented." (Immaculate, in this instance, refers to the possibility of inflation falling quickly to the Fed's 2% goal without any serious economic damage).

Several Fed presidents, governors and top economists were on hand at the Booth School forum to discuss the paper and monetary policy on Friday. The majority of those speaking expressed deep concern about the stubbornness of inflation and general market reaction. 

Inflation won't quit: Cleveland Fed President Loretta Mester said that while price growth has moderated from its recent high, the overall pace of inflation remains too high and could be more persistent than her colleagues currently anticipate.

"I anticipate further rate increases to reach a sufficiently restrictive level, then holding there for some, perhaps extended, time," echoed Boston Fed President Susan Collins at the conference. 

Collins referred to inflation as "recalcitrant," a loaded million-dollar word that means uncooperative, or defiant to authority. 

Fed Governor Philip Jefferson struck a more befuddled stance on Friday, observing that inflation continues to baffle economists. "The inflationary forces impinging on the US economy at present represent a complex mixture of temporary and more long-lasting elements that defy simple, parsimonious explanation," he said. Parsimonious being another million-dollar word for frugal. 

Economists stressed that more pain lies ahead. "It's important that markets understand that 'no landing' is not an option," said Peter Hooper, vice chair of research at Deutsche Bank, an author of the report. 

While recent data has signaled that the US economy remains strong, "by the time we get to the middle of this year we expect to see some bad news coming and the sooner the markets get that message the more helpful it will be to the Fed," he said. 

The final word: Former Bank of England Governor Lord Mervyn King summed up what many were thinking on Friday: Given the complexity of the current monetary situation, he said, "I wouldn't want to give advice to any central banks about what we should do."
Are we on the brink of another credit crunch?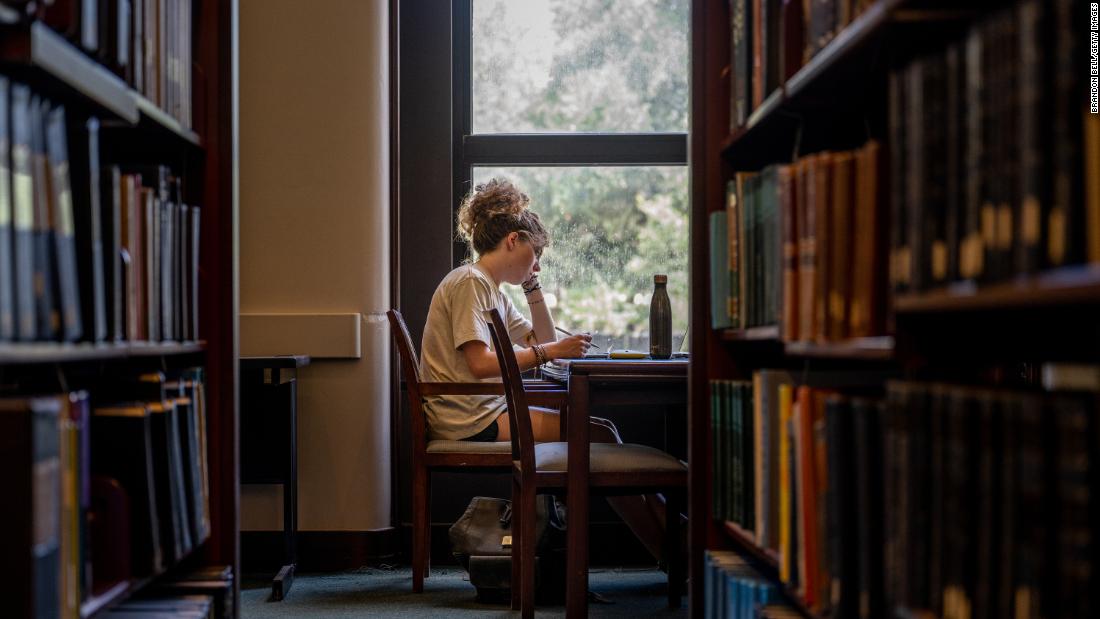 Researchers at the Federal Reserve Bank of New York have issued a dire warning: If President Joe Biden's student loan forgiveness plan doesn't come to fruition, the US could face another credit crisis. 

Some background: The Covid-19 crisis triggered a sudden shift in student loan policy and a new openness to forgiveness. In March 2020, Congress passed the CARES Act, which automatically paused required payments on all federally held student loans. 

That forbearance has since been extended eight times and is set to end as late as August, 40 months after it began. 

The Biden Administration had announced an unprecedented debt cancellation proposal which would provide relief to more than 40 million borrowers. An analysis by the New York Fed found that roughly $441 billion of federal student loans are eligible for forgiveness under the proposal, canceling about 30% of all outstanding federal student loan debt. 

That forgiveness proposal is now on hold after an injunction by the 8th US Circuit Court of Appeals. On Tuesday, The Supreme Court of the United States will hear the case with its decision expected by June 2023. 

What's on the line: If the Biden Administration's forgiveness plan survives the court challenge, it will mark the largest mass discharge of consumer debt in modern history, according to the New York Fed. About 40% of those with federal student loan debt would have a zero balance; even more would have a much smaller monthly payment. 

But, "if payments resume without debt relief, we expect both student loan default and delinquencies to rise and potentially surpass pre-pandemic levels," warned Fed researchers.  

"We note a stark increase in new credit card and auto loan delinquency for borrowers with eligible student loans over the past few quarters, growing at a faster pace than those without student loans and those with ineligible loans," they wrote. 

Those missed payments suggest that some federal student loan borrowers are having trouble meeting their monthly debt obligations. "We expect these delinquency patterns to worsen if federal student loan payments resume without relief," said the report. 

The data "may be suggestive of problems to come, a sign of economic distress that may appear particularly concerning when the burden of student loan payments resumes."

Future concerns: If student loan borrowers expect future debt cancellation, they may borrow even more, said researchers, which would increase debt balances even more sharply. "Absent direct policies to address this growing burden, taxpayers may be again called to for relief in the future," they concluded. 
Monday: US core durable goods orders and pending home sales; earnings from Occidental Petroleum, Workday and Zoom Video Communications. 

Tuesday: US consumer confidence; Canadian fourth quarter GDP; earnings from Target, Bank of Montreal, Bank of Nova Scotia, Monster Beverage, AutoZone and Ross Stores.
Wednesday: US ISM manufacturing PMI and crude oil inventories; earnings from Salesforce, Royal Bank of Canada, Lowe's, Dollar Tree and Okta. 

Thursday: US weekly jobless claims; Eurozone CPI; Turkey interest rate decision; earnings from Costco, TD Bank, Anheuser-Busch Inbev, Kroger, Dell, Hormel Foods, Hewlett Packard, Best Buy, Burlington Stores, Macy's, Sprouts Farmers Market, Victorias Secret & Co., Nordstrom, Six Flags and Utz Brands.

Friday: US non-manufacturing PMI; UK PMI. 
WHAT WE'RE READING AND WATCHING
▸  Social Security disability for Long Covid is 'broken' (CNN Business)
▸ America built an actually good airport (The Atlantic)
▸ We're all living under Gravity's Rainbow (Wired)
▸ Thomas H. Lee, leveraged buyouts pioneer, is dead at 78 (CNN Business)
▸ How Palo Alto created capitalism as we know it (Vox)
▸ Telecom giant to cut 8,500 jobs (CNN Business)