Good morning. Here's what's in today's newsletter: Big Energy is making big cash and spending it on big shareholder incentives. But is the plan sustainable? Plus, what investors are watching this week. 
US stock futures are sliding. European markets are also mostly weaker. Asian indexes also closed mixed. 
▸ Forwarded this newsletter? Want global markets news and analysis from CNN Business reporters every morning? You can sign up here.
How oil and gas companies think about their shareholders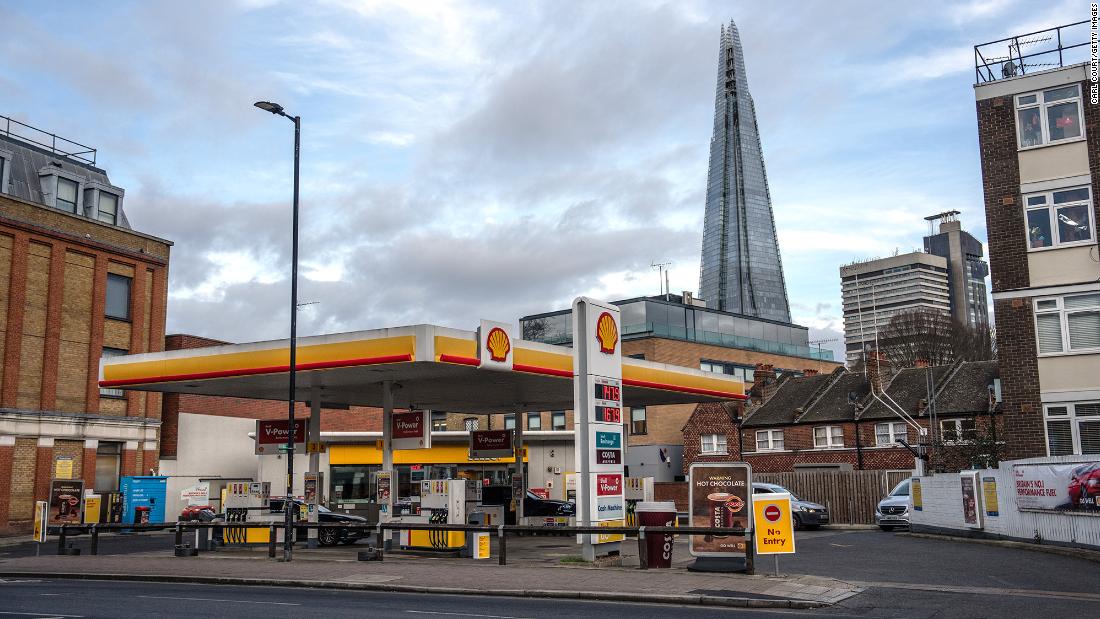 Oil and gas companies have seen skyrocketing growth as the energy crisis triggered by Russia's war in Ukraine has challenged people's quality of life, financial stability, and overall well-being.

The global oil and gas industry's profits jumped to $4 trillion in 2022, up from an average of $1.5 trillion in recent years, said International Energy Agency chief Fatih Birol last Tuesday. Two days later, a report found that the soaring energy prices could push 141 million people worldwide into extreme poverty.

High prices have swelled profits for energy companies, leaving them flush with cash. And their shareholders are certainly feeling that windfall. Exxon Mobil made a record $59 billion profit in 2022, up 157% from the year prior, and the company plans to spend up to $50 billion buying back shares.

Chevron said it would triple its share buyback program to $75 billion. The company also raised its dividend to about 3.4%, double that of the S&P 500 index fund.  

Commitment to shareholders has certainly helped bolster stock prices — the S&P 500 ended 2022 down nearly 20%, while the energy sector grew by about 60%. No other sector gained even 5% last year. But it also leaves the industry open to criticism. 

During his State of the Union speech, US President Joe Biden criticized oil titans for their record profits and buyback programs. Biden called the numbers "outrageous."
"They invested too little of that profit to increase domestic production," Biden said.

Oil and gas companies are cash-rich but are currently at a crossroads — they want to create a strategy that maximizes returns from high energy prices in the short term while investing in low-carbon businesses for the long term, said Boston Consulting Group in a new report. 

At the same time, they're managing demand from shareholders for large returns on investment and calls from government officials to invest that money in production. 

So what comes next for Big Oil? Before the Bell spoke with Rebecca Fitz, partner and associate director at Boston Consulting Group's Center for Energy Impact. The interview has been edited for length and clarity.

Before the Bell: Big Oil has had a huge influx of cash — much of which has been passed on to shareholders. Is that sustainable in the long-run? 

Rebecca Fitz: Over the past couple of years, particularly last year, these companies saw bumper earnings. But a lot of that free cash flow went to debt reduction, so it was spoken for in a way. But where we are now is their balance sheets look much better — there's virtually no debt in the sector, with some variation between companies. It creates a more urgent question. Yes we expect capital discipline [share buybacks and dividends] to remain, but there is a lot of money and therefore how will it be spent? 

There's another set of questions around what type of shareholder payout is optimal. The large publicly traded companies have really preferred to use share repurchases over dividends. And there's a big difference between those two from a value creation ... perspective because a dividend is a promise over the long term while buybacks are a bit more discretionary. 

These large payouts to shareholders have garnered a lot of criticism. Is it a good idea to keep investing so much into these programs?

It's just a core critical part of their value proposition to shareholders that they can't stop. They can't ignore shareholders, that's where the payoff comes in. 

But there are other things they can do as well. There's abundant cash for reinvestment or new investment at this point, but the challenge is finding competitive, long term reinvestment opportunities.
Given what's happened to the sector over the past decade, not many companies have been looking to really build out an investment queue. And as a result, it's not always entirely obvious where the reinvestment should go for all companies.

And how do companies navigate appeasing shareholders who want immediate profit while also thinking about ways to invest in sustainable energy?

I think the sector has come a very long way in the past two years. Nearly all of the companies in the sector have gone from not having clear emissions reduction goals to embedding emissions reduction goals as central to what they're trying to achieve. The goals can improve, they will improve... But it's actually a real pivot for the sector to have emissions reduction objectives embedded in their performance evaluation and central to strategy. 
Men did a lot more childcare while trialing four-day work week
"It is wonderful to see that we can shift the dial and start to create more balance of care duties in households." 
CHARLOTTE LOCKHART, FOUNDER AND MANAGING DIRECTOR, 4DWG
Read more from CNN.
GDP, inflation and retail earnings: What investors are watching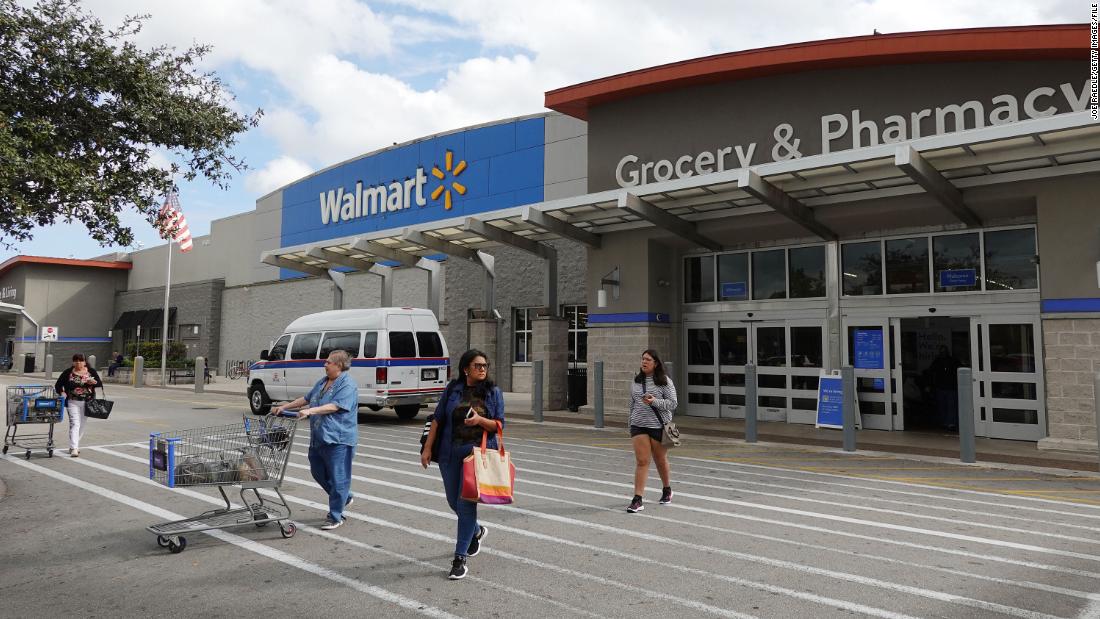 ▸ Investors have a busy week of new data readings ahead of them. US existing home sales are out Tuesday morning followed by Fed meeting minutes on Wednesday and the second estimate of fourth quarter gross domestic product — the broadest measure of economic activity —on Thursday. 

Positive economic data and hawkish speeches by several Federal Reserve officials have opened up the possibility of more painful central bank rate hikes this year, spooking investors. This week's GDP revision could add to those fears. 

GDP increased at an annualized rate of 2.9% from October to December last year, according to initial Commerce Department data released last month. That expansion, while a step back from the 3.2% annualized growth seen in the third quarter, represents continued improvement on the first half of the year when GDP shrank.

Analysts are expecting the number to remain the same at 2.9% this time around, according to Refinitiv data. But a surprise to the upside could indicate that more hikes are coming and shock markets.
▸ January's Personal Consumption Expenditures, the Fed's preferred inflation gauge, is due out on Friday. Investors will watch closely to see if price pressures have continued to moderate after they eased down to 4.4% for the year in December. 

Economists estimate that PCE will likely remain the same on a yearly basis but jump by 0.5% over the prior month.

Those numbers would back recent data that shows inflation is not falling at the rate the central bank and investors had hoped it would. The Consumer Price Index (CPI) showed inflation grew last month. January's producer prices, meanwhile, rose by their largest amount in seven months. 
▸ This week brings fourth quarter earnings reports from some of the largest names in retail. 

Walmart and Home Depot are both expected to report before market open on Tuesday. Target, Best Buy, Macy's and Gap will follow later on. 

Walmart is expected to report earnings-per-share (EPS) of $1.51 compared to $1.53 in its year-ago quarter, according to Refinitiv. Home Depot, however, is expected to increase its EPS from $3.21 to $3.29. 

Investors will listen closely to calls to see if executives strike a more cautious tone about recession and inflation forecasts, and for any talk of potential slowdowns in sales growth and implementation of cost cutting measures. 
Earnings from Walmart, Home Depot, HSBC and Molson Coors before the bell. 
Earnings from Coinbase, Chesapeake Energy, Caesars Entertainment and Toll Brothers after market close. 
Plus: US existing home sales for January are expected at 10 a.m. ET. 
WHAT WE'RE READING AND WATCHING
▸ Elon Musk is working for Tesla for free. That could change (CNN Business)
▸ Why many states want to ban China from owning farmland (FiveThirtyEight)
▸ China's banks offer mortgages to 70-year-olds amid crash (CNN Business)
▸ Cheap new plastic is choking the world (Barron's)
▸ Black couples pay a higher tax penalty for marriage  (CNN Business)
▸ Venture fundraising hits nine-year low (WSJ)
Supreme Court goes high-tech
Two cases will be heard before the Supreme Court this week, both related to Section 230, the federal law that protects internet companies from liability for material that their users post, something tech companies and digital rights groups have defended as vital to a functioning internet. 

As my colleague Brian Fung puts it, the two cases being heard this week "could upend the entire internet."

So here's what you need to know. 

▸ On Tuesday, SCOTUS will hear Reynaldo Gonzalez v Google at 10 a.m. ET. 

The question that lies at the heart of this case is whether Google can be sued for recommending pro-ISIS content to users through its YouTube algorithm.
The plaintiffs, the family members of a person killed in a 2015 ISIS attack in Paris, have argued that YouTube's recommendation algorithm can be held liable under a US antiterrorism law. 

Google and other tech companies have said that that interpretation of Section 230 would increase the legal risks associated with ranking, sorting and curating online content, a basic feature of the modern internet. Google has claimed that in such a scenario, websites would seek to play it safe by either removing far more content than is necessary, or by giving up on content moderation altogether and allowing even more harmful material on their platforms.

▸ On Wednesday, the court will hear Twitter v Mehier Taamneh, also at 10 a.m. ET. 

This case will decide whether social media companies can be sued for aiding and abetting a specific act of international terrorism when the platforms have hosted user content that expresses general support for the group behind the violence without referring to the specific terrorist act in question.

The plaintiffs in the case — the family of Nawras Alassaf, who was killed in an ISIS attack in Istanbul in 2017 — have alleged that social media companies including Twitter had knowingly aided ISIS in violation of a US antiterrorism law by allowing some of the group's content to persist on their platforms despite policies intended to limit that type of content.

Twitter has said that just because ISIS happened to use the company's platform to promote itself does not constitute Twitter's "knowing" assistance to the terrorist group, and that in any case the company cannot be held liable under the antiterror law because the content at issue in the case was not specific to the attack that killed Alassaf. The Biden administration has agreed with that view.