Tonight: Jaw-dropping inflation is a 2022 thing — we're moving on. Plus, a programming note: Nightcap (and the US stock market) will be off on Monday for Martin Luther King Jr. Day. See you next Tuesday.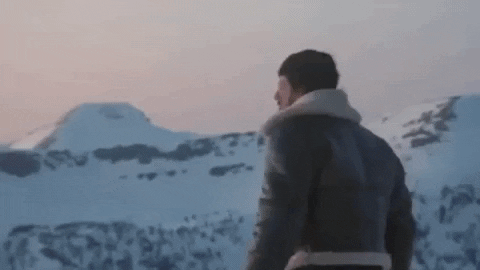 We've reached a moment in which painful levels of inflation appear to be firmly in the rear view (barring any further shocks like a pandemic or a war or ... whatever, let's not tempt the gods right now). 
See here: The Consumer Price Index, a key reading of US inflation, has now declined for six months in a row. And, for the first time in nearly three years, the index actually decreased on a month-to-month basis in December. 
The index, known as CPI, rose 6.5% last month from a year earlier.  That's down from 7.1% in November, and well off the peak of 9.1% in June.
"It all adds up to a real break for consumers, real breathing room for families and more proof that my economic plan is working," President Joe Biden said  Thursday. "We have more work to do, but we're on the right track."
But... (there's always a "but" with econ news)...
Core CPI, which strips out volatile food and energy prices, rose 0.3% in December, a higher rate than in November. That's because the cost of services, which includes home prices, kept rising — up 0.4% last month.
So, we're not out of the woods yet. But hey, it's progress. 
You may be feeling the relief lately when you fill up your car, as gasoline prices fell 9.4% from November. Prices of new and used cars are also falling. Ditto the cost of computers, airline fares and hospital services. 
Where you might still be audibly cursing is at the grocery store, and not just because someone cut you off to snatch the last tub of Kerrygold.
Food prices have remained stubbornly high, and that's not expected to change soon. 
Grocery prices rose "just two-tenths of a percent," said economist Dean Baker. "That's a big deal in terms of people's pocketbooks." But that's still higher than overall inflation, with prices up 11.8% annually in December.
Sixty percent! That's ... egg-sorbitant? Eggs-traordinary? Egg-regious? Repre-HEN-sible? 
Egg prices, in particular, have continued to climb, and were 60% higher in December than they were a year ago.
BIG PICTURE
President Biden wasn't the only one cheering today's CPI. Wall Street also gave a big thumb's up, with stocks soaring on investors' renewed hope that lower inflation will prompt the Fed to ease up on the rate hikes. 
Traders are now pricing in a 96% chance of a quarter-point rate hike at the Fed's next meeting at the end of January, according to the CME's FedWatch. That'd be a notable shift from the Fed's series of three-quarter-point hikes in the second half of last year. 
A week ago, Bed Bath & Beyond warned that it was on the brink of bankruptcy. You wouldn't know that by looking at its stock. Shares soared more than 50% Thursday to $5.24. That's about 260% higher than its Friday closing price.
What gives? After all, shareholders are typically last in line for any kind of payout when a company goes bankrupt. 
This appears to be the handiwork of retail traders (anyone else having 2021 meme stock deja vu?). That investing group is betting that if Bed, Bath & Beyond can avoid bankruptcy, the stock price will rally even further and force a so-called short squeeze. 
A podcast I'm currently enjoying reminded me of a fun etymology that I haven't been able to get out of my head the past week. The podcast is called "Snafu," which comes from the sarcastic acronym with military origins meaning "situation normal, all f---ed up." (It's also a really good podcast, for all you Cold War history buffs.) 
And it's that "normal" state I thought of when I read my colleague Julia Horowitz's story this week about a World Economic Forum survey of business executives, politicians and academics who say they are bracing for a gloomy world battered by intersecting crises.

Here's the deal: More than 80% of the survey's 1,200 respondents expected either "persistent crises" or "multiple shocks" over the next two years, at best leading to "divergent trajectories" for countries and at worst triggering "catastrophic outcomes."
And I know, I know, I just spent a couple hundred words up above telling you how much better things had gotten on the inflation front. It's all true! But it's also somewhat unique to the United States. 

In the survey, respondents pointed to a global cost-of-living crisis as the most severe short-term risk. High prices for necessities like food are slamming vulnerable communities and increasing the chances of civil unrest.
Beyond affordability, we've got natural disasters and extreme weather events, economic warfare, a broad failure to mitigate climate change and the polarization of society. So, yeah, it's ... a lot.
In fact, the survey introduced me to another useful but decidedly less fun portmanteau to summarize the state of everything being terrible all at once: "polycrisis."
"It feels like we're heading toward a much slower and more disorderly climate transition," said John Scott, head of sustainability risk at Zurich Insurance Group, a WEF partner, noting that Russia's war in Ukraine has pushed leaders to prioritize access to fossil fuels at the expense of "what's scientifically necessary." 

Businesses are starting to spend more to guard against interconnected, compounding risks that could prove costly down the line, said Carolina Klint, risk management leader for continental Europe at Marsh McLennan, which partnered with WEF on the report.
But forecasting in the era of the "polycrisis" is a difficult exercise, Julia writes.

Consider that last year, the World Economic Forum's survey put "interstate conflict" near the bottom of a list of risks. Weeks later, Russia launched its full-scale invasion of Ukraine.
💸 Sam Bankman-Fried has spoken out for the first time since his arrest last month, publishing a lengthy blog post that appears to lay out his defense against fraud charges.
🛢️ ExxonMobil's own scientists accurately predicted future global warming in reports dating back to the late 1970s and early 1980s, despite the company publicly continuing for years to cast doubt on climate science and lobby against climate action, according to a new analysis.
🏥 A strike at two private New York City hospital systems has come to an end after 7,000 nurses spent three days on the picket line.
🛍️ Walmart will eliminate single-use paper and plastic carryout bags at the register from stores in New York, Connecticut and Colorado this month.